Daily Wire is one of the fastest-growing conservative media channels on TV devices such as Roku. It's a new channel, and several people have been facing issues with adding and streaming it. As a result, we have prepared an article about everything you need to know about how you can watch Daily Wire on Roku.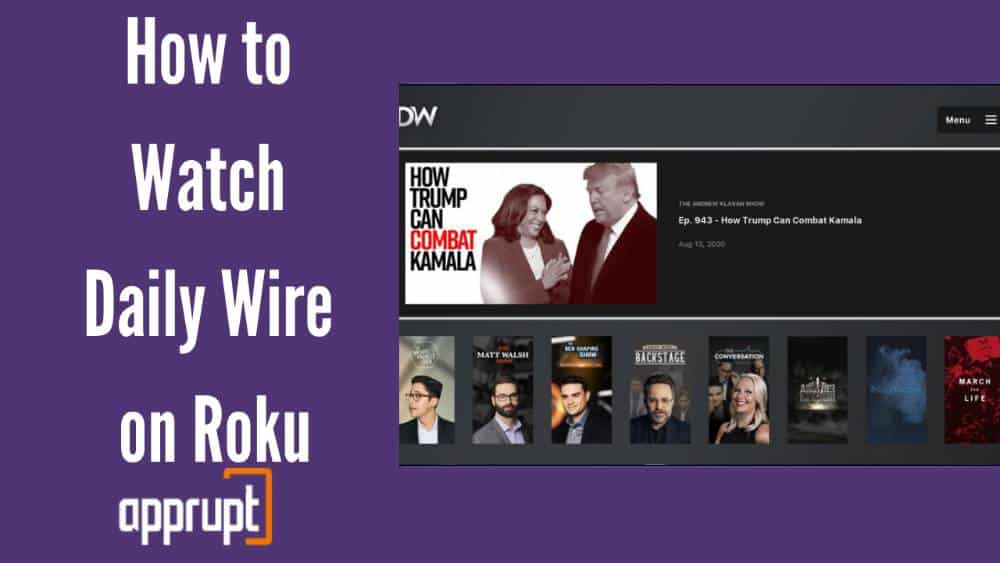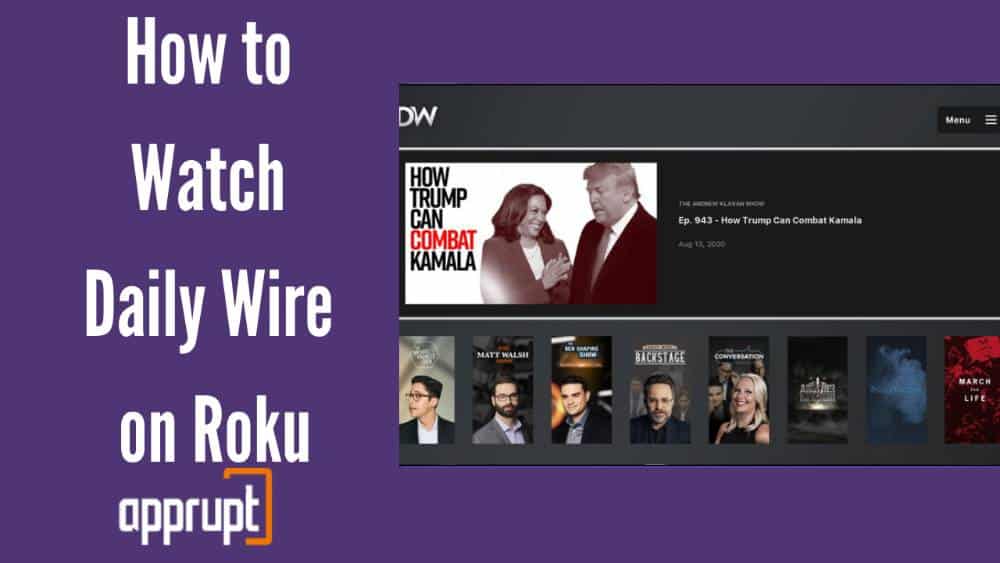 Is the Daily Wire free?
---
Daily Wire is a subscription-based channel and is not free. You need to get a membership to access its contents. The membership comes in three plans; Reader's Pass, Insider and All Access. We'll tell you about it further in the article.
How to Add the Daily Wire on Roku?
---
You can add the Daily Wire on Roku by visiting the official Roku website or directly from the Roku channel store on the Roku device. Follow these instructions to add Daily Wire:
1. Press the Home Button on your Roku Remote
2. Go to the 'Streaming Channel' option and then choose the 'Search Channels' option
3. Use the Virtual Keyboard, and type 'Daily Wire' in the search bar


4. When you see the 'Daily Wire' App, Select it
5. Click on Add Channel and select OK to confirm. Daily Wire is now added to your Roku Device
How to Activate the Daily Wire on Roku?
---
By following these steps, you can activate Daily Wire on your Roku device:
1. When you're done adding the channel, Go back to the Roku Home screen with the help of Roku Remote and open the Daily Wire App
2. You will now see an Activation Code that is to be entered at authorize.dailywire.com/activate on the main activation page
3. Use a mobile phone or tablet and go back to the activation page and enter the activation code that appears on your TV screen.
4. Click Activate and continue the on-screen instructions to finish the process
What is Daily Wire Subscription Cost?
---
Daily Wire subscription comes in three membership plans. Reader's pass, Insider and All Access.
Reader's pass is $4/month, which allows members to only read the contents such as op-ed, commentary and reports, Insider is available at $12/monthly, which can be paid monthly or annually and allow members to read everything.
In Reader's pass as well as Watch live, on-demand videos, and All Access plan is $20/monthly which is billed annually and allows users to Read, Watch and Discuss with hosts in live tv or join live chats.
Visit dailywire.com/subscribe for more information.
Alternative Way Via Mirroring from Android or ios device
---
To screen mirror, you need to connect the TV and casting device to the same Wi-Fi network. Follow these instructions to screen mirror via Android or ios device:
1. Visit the App store or Google Play Store and install the Daily Wire application on your android or ios device
2. On an Android device, go to the control center or click on 'cast' icon and on ios device, click on option 'Screen Mirroring'
3. Select the Roku device from the list
4. Play the Daily Wire app on your Android/ ios device and the same will be cast on the Roku device.
Conclusion
With the help of this article, we give you detailed information on how you can watch daily Wire on Roku and save yourself from any stress. I hope you liked reading it.