If you have been a Discovery channel fan since the emergence then, I am pretty sure that by now you are aware of the Discovery+. It has officially launched its streaming platforms like other popular services ESPN, Disney+, Hulu, etc.
The platform provides access to all of the content that premiered on the Discovery and from across Discover's brands including TLC, OWN, Animal Planet, Food Network, also the famous show Fixer Upper and much more.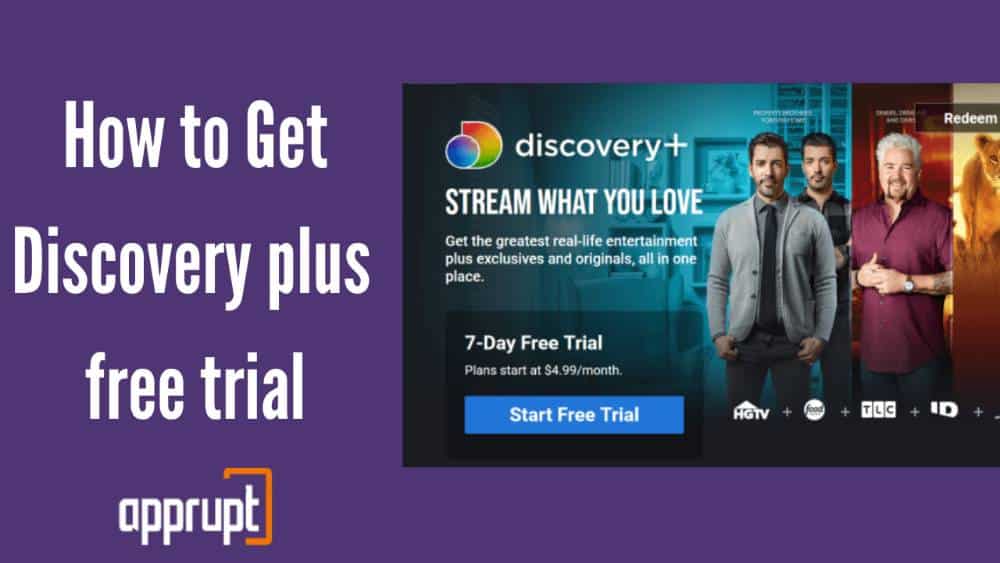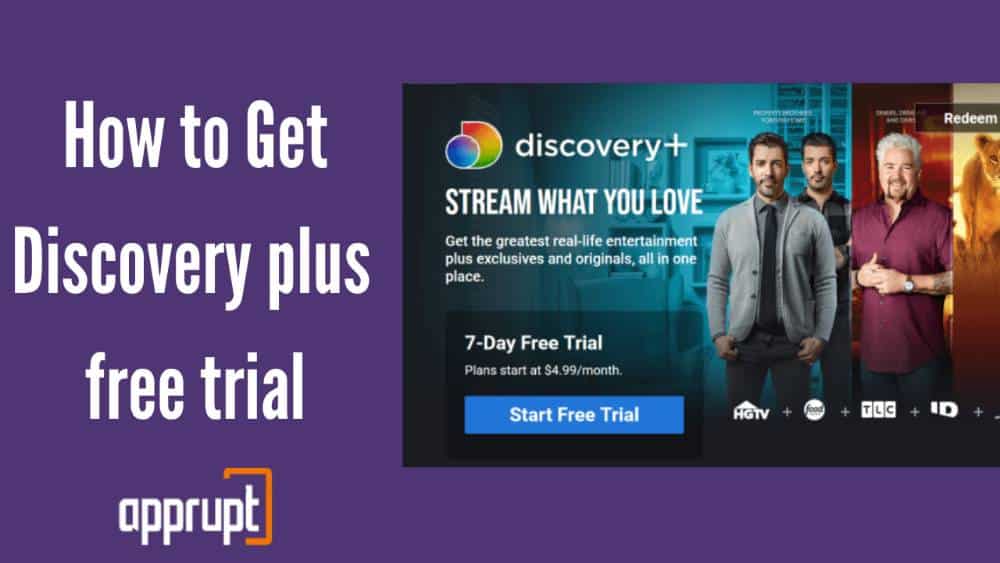 Everybody is longing to experience this platform and one can only test it when the streaming services are providing a free trial. And in this article, I am going to tell you if Discovery Plus offers it and how you can get it, so keep reading.   
How to Get Discovery Plus 30-Day Free Trial
---
Unfortunately, Discovery+ is not currently offering a 30-day trial on its website. Several platforms are offering it for Discovery+ but none of them offers such a good deal. You are still eligible for seven days free via their website and also, through other platforms like Amazon.   
Discovery Plus is available in 200+ countries and provides content in more than fifty languages. With its launch, it instantly got subscribers for Discovery+, as is not a scripted TV show, such as Fixer Upper. It provides reality TV show content ranging from cooking shows to wildlife.   
Is there Discovery Plus 7 Day Free Trial?
---
Yes, Discovery Plus is currently offering it via its official website. The streaming services is providing a 7-day deal to its new users. However, the availability of this offer varies from region to region.   
Users will have the access to cancel their trial anytime if they don't want to continue. You can also get the same offer from the Amazon Prime Video website along with its 30-day trial. If you are a Prime member then, you can consider this deal as well.
I have mentioned the process for signing up for the Discovery Plus free trial via Amazon later in this article. With this, you'll have access to hundreds of reality shows that are popular on Discovery via its company partners.
Discovery Plus 99 Cent Deal With Amazon
---
Discovery Plus's 99 Cent Deal with Amazon is an amazing offer where users can get 2 months of Discovery+ at $1.98 only saving you up to $6 from the regular monthly price i.e., $4.99. It was a great deal; however, this offer has expired and is not currently available.
It was active up till 3rd January 2022 for Prime members and non-members as well. But you can still get a seven days trial with Amazon Prime Video. Keep reading to know-how.
Discovery Plus Free Trial With Amazon Prime Video
---
Now, let's talk about the most convenient deal where you can get the same offer of Discovery Plus via Amazon Prime.
Amazon is currently offering a deal where Prime members can get a 7-day free plan of Discovery+ along with a 30-day trial of Amazon Prime Video.
With 30-day Amazon Prime membership, you will also be able to unlock other benefits such as next-day delivery of all your Amazon orders, access to Prime Music, and much more.
However, this deal is for only existing Prime members and for those who have not signed up for Discovery+ before.
You will have the ability to cancel anytime and after the trial ends, Discovery+ will cost you $4.99/month for the ad-supported plan and $12.99/month for Amazon Prime Video.
To sign up for this deal, head to the Amazon offer page by clicking here.
And then, click on the 'Start Your Free Trials' button.
You will have to sign up using your Amazon account and
Enter your payment details when asked and that's it, enjoy Discovery+ for seven days.
Verizon's Discovery Plus deal
---
If you don't know already, Verizon is an American Wireless network operator and it offers a six-month Discovery Plus trial if you're a Verizon member. This is one of the best deals that you can get for Discovery+
You are eligible to get this six-month trial if you have one of Verizon's Unlimited plans: Go Unlimited, Beyond Unlimited, Above Unlimited, Start Unlimited, and Do More Unlimited.
And if you have a Verizon Play More or Get More Unlimited plan then, you are eligible to enjoy Discovery Plus for one year, and that's just amazing.
Here's how you can sign up for this deal if you are a Verizon member:
Head to Verizon's official website and sign in to your account.
Look for the 'Account' section located at the top and then, click on the 'Add-ons & apps overview' option from the menu.
You will have to scroll to the 'Your add-ons' option and click on it then, select the 'See eligible add-ons' button.
Then, tap on the 'Get it Now' button under Discovery+. That's it, complete the process by creating your account and start watching with Verizon' free Discovery+ plan.
How much does Discovery Plus cost after a Free trial?
---
There are two plans offered by Discovery Plus that cost differently and also, plans may also vary from region to region. However, you are eligible to get a 7 day trial on Discovery Plus for both of the plans. Mentioned below from their website directly:
Discovery+ Ad-supported plan – this plan costs $4.99/month, it's the most chosen plan by subscribers; however, users will have to stream with ads.
Discovery+ Ad-free plan – this plan costs $6.99/month. It's a slightly expensive plan as you get to stream your content uninterrupted by ads.