You must have heard about Epix which is a well-known US-based streaming service provider that provides access to thousands of movies and shows. However, Epix is not a free service and therefore, has a certain subscription fee that needs to be paid to access its premium content. But I understand that most people are not willing to pay for a certain service without trying it out first.
Thus, you must be aware of that Epix provides a free trial as well that you can get to experience the platform for free before signing up for its subscription. In this article, I am going to tell how you can get Epix free trial so, keep reading.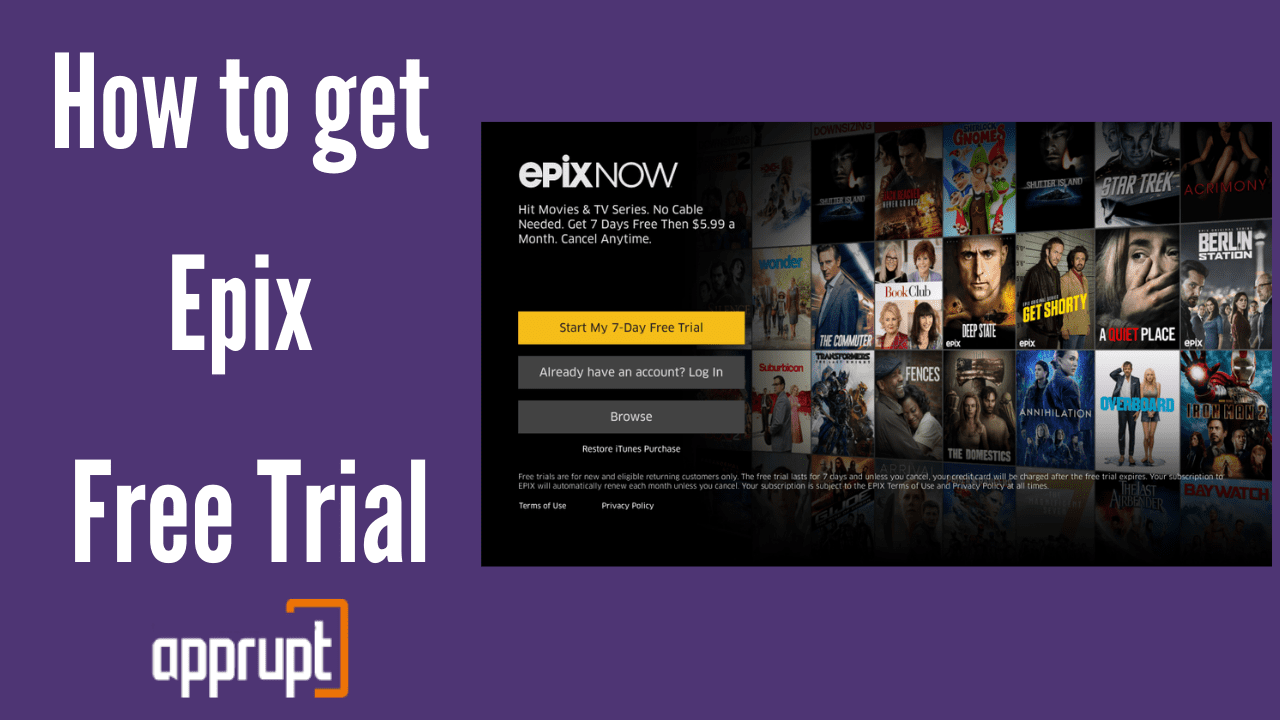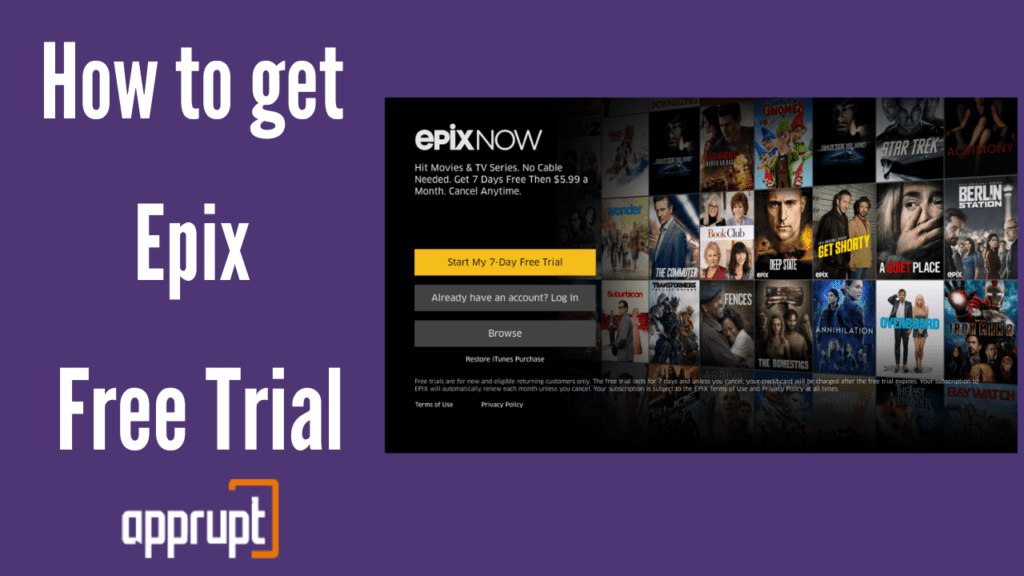 What is Epix Now?
---
Epix Now as mentioned earlier is a well-known US-based streaming service provider that gives access to thousands of shows and movies and also, to several Epix Now Originals. Epix also has an application that subscribers can use to stream its content without any interruptions.
This platform is considered to be both i.e., a traditional cable network and also a streaming service. It is highly compatible with most devices like Android/iOS devices, Android TV, Apple TV, Roku devices, Amazon Fire TV, Chromecast, Xbox One, PlayStation 4, and many more.
Does Epix Now have a Free trial?
---
Yes, Epix Now is currently offering a 7-day free trial. However, this deal is only available for new subscribers and not for the existing ones. For seven days, new users will have the opportunity to experience this platform and its library of content for absolutely free.
And once the free trial ends, you'll be able to continue streaming for a subscription fee. You will also have the ability to cancel your free trial anytime to avoid getting billed further.
How to Get Epix Free Trial?
---
The process of getting the 7-day free trial from the official website of Epix Now directly is quite easy, requiring only a few steps. You can also perform the sign-up through the Epix Now app. Here's how you can get Epix free trial:
Head to the official website of Epix by clicking here.  
Then, you will see a 'Start my 7-day Free Trial' button on the screen, click on it. 
You will be asked to create a new account using an email address and a password. 
You can install the Epix app from any of these 4 places: Google Play Store, iTunes, Amazon, or Roku.  
Begin your application and log in to your account using the same credentials that you used to create your account in the above steps. 
You will be asked to enter your payment information. However, you will not be charged anything until the free trial ends so, don't hesitate while providing your info.
That's it, enjoy your free trial 
Is Epix Offering a Free 30-day Trial Without Credit Card ?
---
No, Epix is not offering a 30-day free trial currently, however, the trial period varies from region to region. It is currently offering a 7-day free trial for its new users. While signing up for a free trial with Epix, users are required to provide their credit card information for further payments once the trial ends. 
Therefore, you can't sign up for its free trial without a credit card. 
You can either make use of a virtual credit card that will not contain your original details but will let you get a free trial. Or you can use an old debit card that you don't use currently and is at zero balance to avoid getting billed.
How to Cancel my Epix Free Trial?
---
A lot of people don't wish to continue streaming on a particular platform once the free trial ends, and therefore, they look for its cancellation process.
If you don't want to continue streaming on Epix, you can also cancel your free trial with ease. However, remember to cancel your trial before it ends to avoid getting billed.
Android Devices
Open Google Play Store on your device if it's the place you downloaded the Epix app from.
If you aren't logged in to your Google Play Store account then, do so by using your credentials.
Tap on your profile icon located at the top-right corner of the screen.
Then, a menu will open, click on the 'Payments and Subscriptions' option.
Simply, choose the Epix Now subscription and click on the 'Cancel' button.
iOS Devices
If you installed the Epix Now app from iTunes then, here's how you can cancel your subscription:
If you are not already logged in to your iTunes account then, log in using your credentials.
Click on the 'View Apple ID' button and then, tap on it.
You will have to look for the Epix Now subscription from the list of subscriptions that appears in front of you.
Then, simply tap on the 'Cancel subscription' option.
Do they automatically charge you after Epix Free Month Trial is Over?
---
Yes, Epix Now automatically charges users after its free trial is over as it makes use of the auto-renewal feature. Therefore, the monthly subscription auto-renews as soon as the free trial expires and bills users with the subsequent monthly cost.   
And if you don't want to go through this then, I'd suggest that you cancel your free trial within 30 days. Remember to set a reminder to cancel your trial before it ends to prevent yourself from further billing.
How Much Does Epix Cost After the Free Trial?
---
The price of Epix Now varies from platform to platform after the free trial ends. As you must be aware that a lot of other service providers also offer a free trial of Epix. The regular price of Epix Now on its app is $5.99/month once the free trial is over. It is one of the cheapest prices of Epix.  
You can also get Epix free trial with Amazon Prime Video and once the trial ends, it will cost you $12.99/month. With Spectrum TV, Epix will be priced at $5.99/month. With Dish, it is $6.99/month. And with Verizon Fios, Epix Now is priced at $15/month.