PlutoTV is a free internet TV and a fun way to watch TV shows and movies on a Roku streaming device. Many users have been experiencing issues with PlutoTV, such as freezing or crashing of the app, loading issues, getting kicked out of the app, and there can be many reasons for this.
In this article, we'll tell you about the reasons and solutions for how to fix Pluto not working on the Roku TV.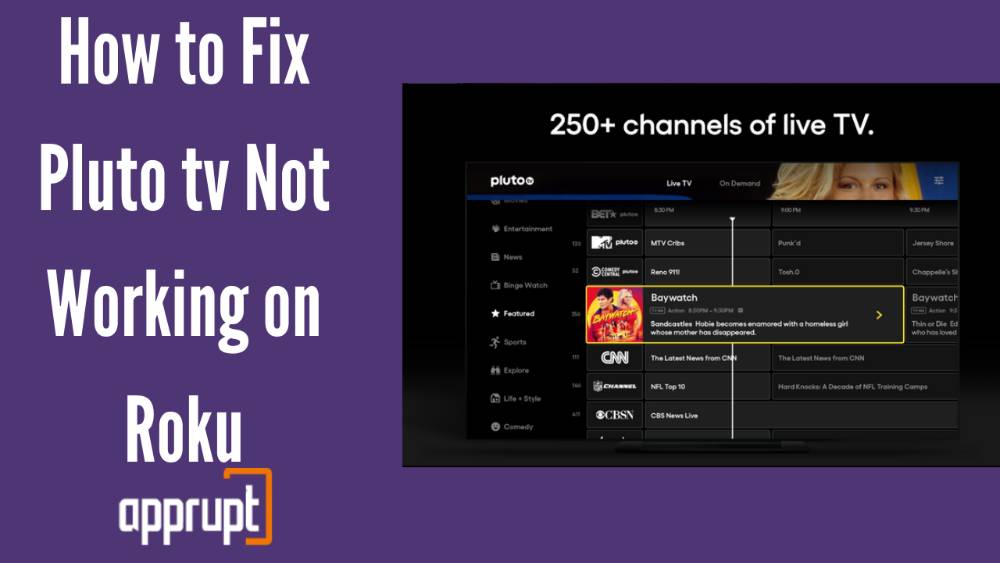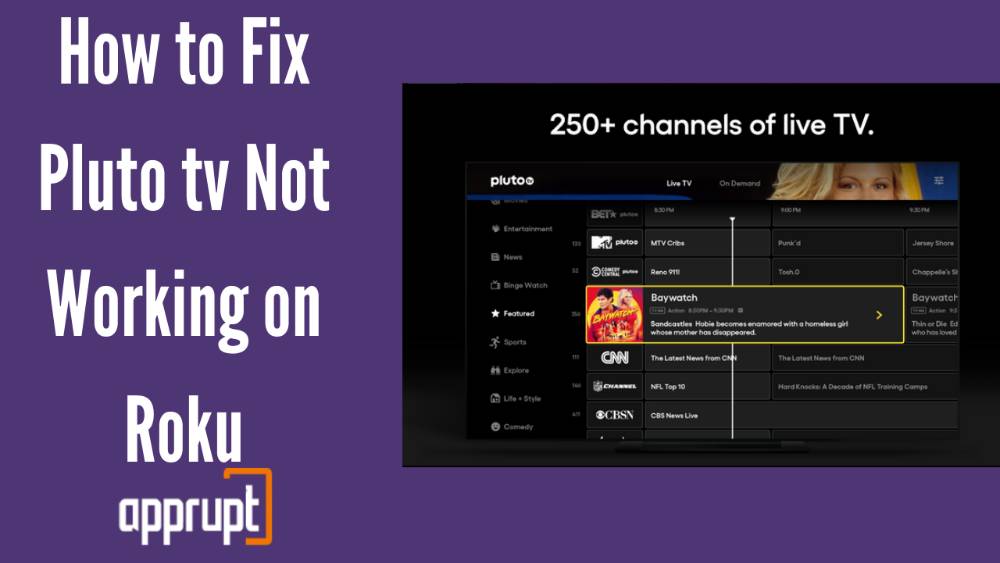 Is the Pluto TV compatible with your Roku?
---
Pluto TV is a Roku-compatible service and is compatible with Roku devices with firmware versions above 7. Pluto TV is available to download on the Roku channel store. You can Visit Pluto Help Center and find the list of Roku Devices Models which Roku supports to confirm whether your device is compatible.
Why is Pluto not working on the Roku?
---
There are several reasons why Pluto TV is not working on the Roku, and we will be telling you about each one of them. All the possible reasons for this issue can be the following:
Technical issues with Pluto TV
Unstable Network connection
Bugs with Pluto TV app
Hardware issues with Roku Device
How to Fix Pluto not working on the Roku?
---
We are going to provide you with methods to help you fix issues with the Pluto not working on the Roku device. We recommend you proceed with the other method if one doesn't work for you to fix the issue. Let's take a look at these methods in detail:
1. Update Pluto TV app
It may be that your current Pluto application might contain bugs and needs to be updated. Check for updates and if there's any update available, download and install it. Updating the app will prevent bugs and clear the app's memory. 
2. Restart your Modem or Router
Make sure you have an active and stable internet connection on the Roku TV/ device, without a stable internet connection you might experience problems in streaming the Pluto TV. You can try restarting your modem or router to ensure that there aren't any issues with your internet and it has sufficient signal strength.
3. Reinstalling Pluto TV
When you experience issues with apps such as glitches or frequently showing errors in streaming, reinstalling the app might help it work well. Reinstalling the app removes the built-in cache and resets the app's memory.
4. Reboot your Roku device
Rebooting your Roku device can help with temporary and frequent issues such as loading or app crashes. It can also help prevent background apps from any internet usage that might be causing problems with the application.
5. Clear cache and Cookies
If you get errors like "something went wrong while trying to access Pluto TV on your Roku," clearing your cache and cookies is a good idea. Clearing cache removes minor bugs, restarts the device, and also assures smooth performance.
6. Contact Pluto TV Support
Contact Pluto TV support and report the issues that you are facing. You can use their official website to report the issue or contact them directly through their customer care service number. Their experts will help you with the issues.
7. Contact Roku Customer Support
If none of the methods seems to work for you, contact Roku customer support and report the issues you're having, and they will provide technical support. You might also go to the Roku community to see if others also have the same problem as you.
Conclusion
This article included detailed information on how you can fix the issue of the Pluto not working on your Roku. The above-listed methods may help you to fix the working of Pluto TV. I hope you liked reading it.