Last Updated on January 9, 2022 by Mark Roberts
Spotify is one of the most popular music streaming services in the world. They have millions of users who love to stream their favorite songs on their roku device. However, with the continuous updates within the system, many users have reported that the Spotify channel won't open or loading on their roku tv. This article will help you fix your Spotify not working on roku issue in a few simple steps.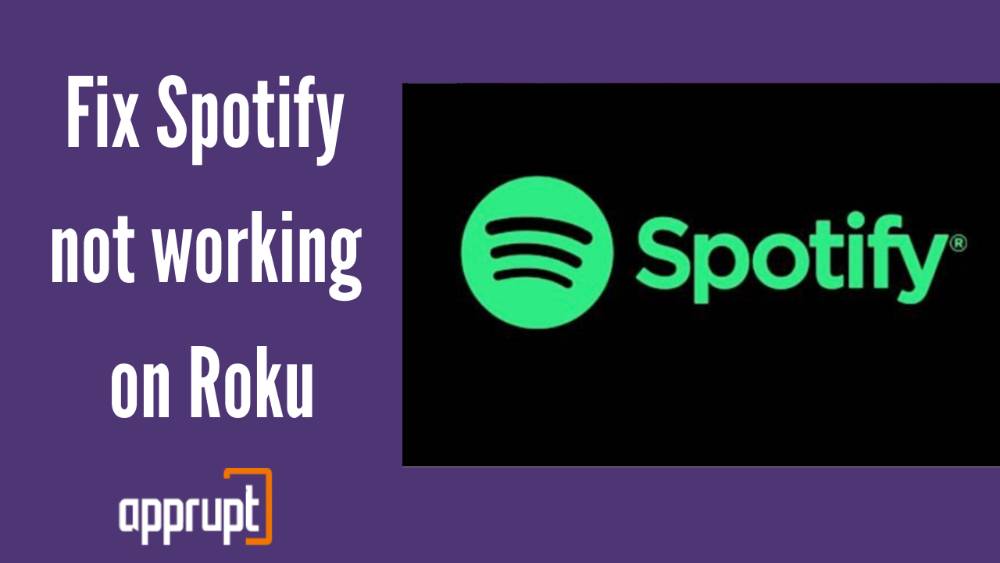 There are five methods that have been found to work for most people when they are having trouble with their Spotify app on Roku device:
Why Spotify not working on Roku
---
You may check for the following reasons to find out why Spotify is unable to open /load on your Roku device.
Storage Issues
Your Roku may be running out of storage space. Roku has a 5000 channel restriction for installation. So it's likely that you've reached your limit, which is why Spotify doesn't appear on Roku when users try to search for it, resulting in the message "Can't locate Spotify on Roku."
Internet Issues
Next, there are the internet issues, which means Roku won't be able to connect to it. Furthermore, if your internet speed is bad or slower than necessary, you may run into this problem.
Outdated System
Spotify is available on all Roku TV models as well as various Roku streaming devices (models 3600 or above). Roku OS 8.2 is the minimal software version required.
However, if you discover that Roku is no longer supported, then Spotify won't load on Roku due to outdated software. So, you need to upgrade your system to solve this issue.
Fortunately, the problem may be resolved by following the instructions outlined below. For more information about how to fix Spotify not working on roku issue, read this article
How to fix Spotify not working on Roku
---
There are four options for resolving the Spotify not working problem. They are as follows:
Restart Spotify App
While in the Spotify app, press the Back button of your Roku controller until the app closes. You can wait for a while before restarting the app so that the changes take place.
Update the Spotify App
There may be a possibility that the Spotify App is not up to date. If it is so, you can easily update the app manually and start listening to your favourite music on Spotify.
Update your Roku Device
If the preceding technique does not work, you can update your device by going here. If your Roku has been unable to update, then you can try manually updating it. You just have to go to your device's settings and then to the system to perform a system update.
4. Remove Spotify and add it again
In case you are not able to see any changes through system updates,then you can simply uninstall Spotify and install it again to see whether changes are available.
If removing the channel, restarting your device and adding the channel back again doesn't resolve the issue, I'd recommend reaching out to Spotify directly to report the issue and request additional support.
Conclusion
So, if you run into the same problem as mentioned, you may use the solutions listed above to fix the Spotify not functioning on Roku problem. Don't be concerned or frustrated. Follow the steps mentioned above to begin listening to Spotify music right away.