This guide highlights the different methods to reset TCL TV with Black Screen.
When TCL and Roku TV pair up, all you get is high-quality video streaming and access to endless entertainment content.
But, as we all know, nothing is flawless 🙁
You will sometimes experience issues while streaming videos on your TCL Roku TV. One common issue in TCL Roku tv black screen with sound.
Such issues occur due to minor technical failures. But you don't need a technician to fix it. You can quickly get your TCL TV working as before in a few minutes. And the best way to do that is by factory reset your TCL Roku TV.
So, without any further ado, let's jump right in!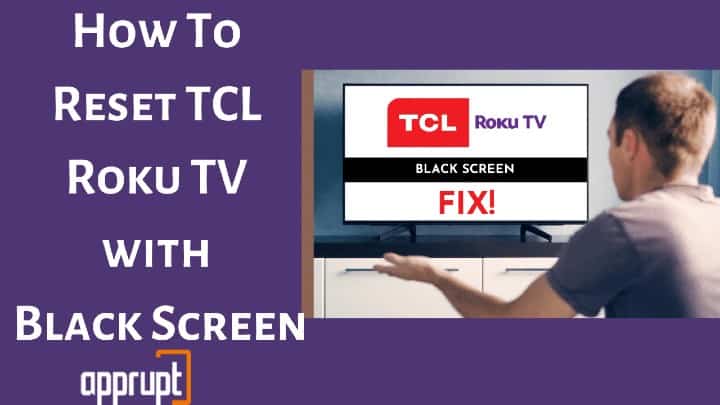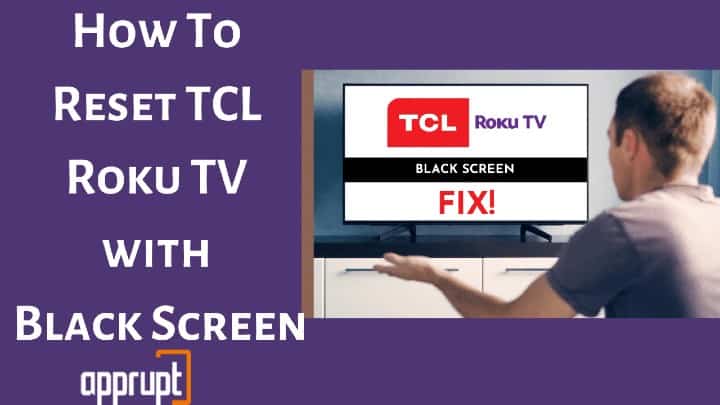 Why is My TCL Roku TV Screen Black?
---
Before talking about the solutions, it's best to know the reasons that cause your screen to turn black. Below is a list of the probable reasons for the black screen on Roku.
Your HDMI cable that connects with your Roku TV display is loose.
Your TV's backlight might not be functioning correctly.
Failure in your smart TV's software.
The firmware of your device is not up to date.
The internet connection is not working.
Your TV screen is defective.
The motherboard or any other part of your TV is corrupted.
You can solve the majority of these problems at home using the solutions given in this post.
How to Reset TCL Roku TV With Black Screen but Sound Working
---
The simplest solution that you can apply to fix the Roku TCL TV black screen is by resetting your device. Don't worry.
Although you cannot see your TV's settings menu, you can reboot the device using your Roku remote control. Read below to know how to reset your TCL TV exactly.
Method #1 Restart TCL Roku TV
---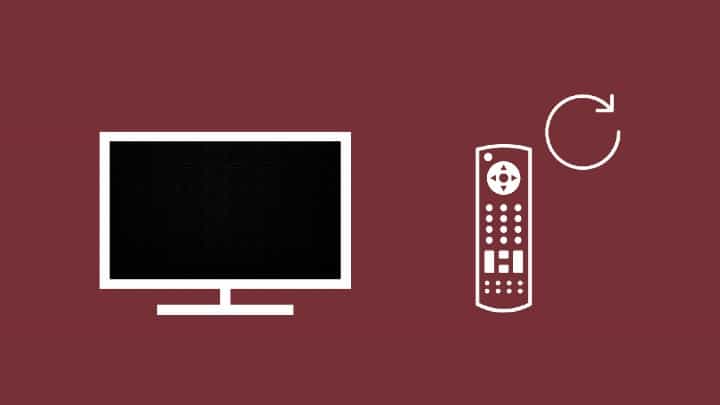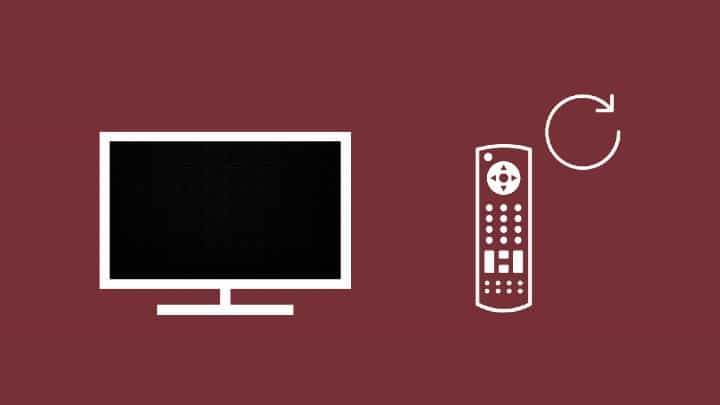 If you cannot view anything on the TV display, you can access the menu using the following steps and restart TCL Roku TV. For that, you will need to use your Roku device remote.
Step 1: On your remote, press the home button five times.
Step 2: Click the up button one time.
Step 3: Press the Rewind button two times.
Step 4: Lastly, click the fast forward button two times.
After completing these steps, wait for a while till the Roku restarts. The issue should now get solved, and you can view your Roku TV content on the screen.
However, if this doesn't work for you, head on to the next solution.
Note: This method will reset your TV to default settings. So, you will have to adjust them as per your requirements once the TV restarts.
Method #2 Power Cycle TCL Roku TV and Remote
---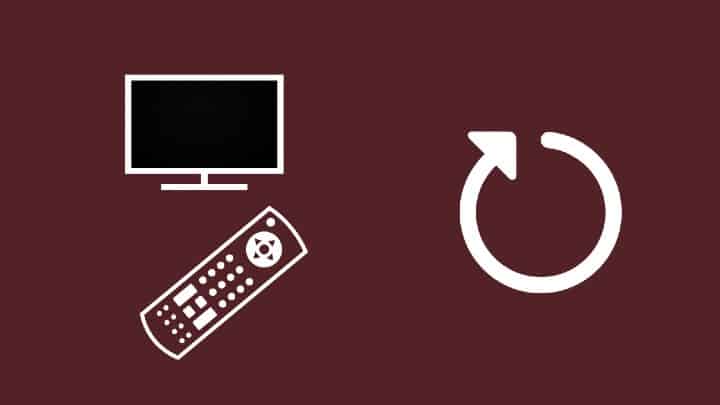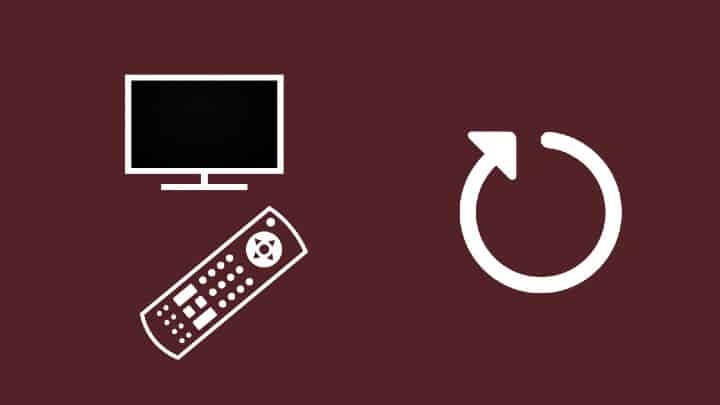 The black screen on your TCL TV could appear due to an improper reboot of your TCL Roku TV. If this is the case, you should restart your TV and power cycle your Roku TV remote, as explained below.
Step 1: Press the power button on your Roku remote to turn the TV off.
Step 2: Unplug the Roku TV power cable.
Step 3: Wait for 5 – 10 minutes.
Step 4: In the meanwhile, remove the batteries of your Roku remote.
Step 5: Press the remote buttons multiple times.
Step 6: Place the batteries back in the remote.
Step 7: Connect the power cable to your plug/ power outlet and switch it on.
Step 8: You should see your TCL Roku TV screen function correctly.
Again, if the issue continues, move on to our next solution.
Method #3 Verify Cable Connections
---
Cables/ wiring issues can also cause the black screen on your TV. Especially when your cable connections are loose, or the plug is connected halfway.
In this case, you will see your TCL Roku TV screen flickering instead of appearing entirely black.
So, how to solve this?
Well, it's easy!
Check the cable connections of your TV. If necessary, remove the connections and attach them back.
Check whether the HDMI cables and TV port are functioning correctly. Your cable or HDMI port might be faulty.
Alternatively, you can even replace your current HDMI cable if it is too old or damaged.
Method #4 Disable/ Enable Tweak Fast Start Option
---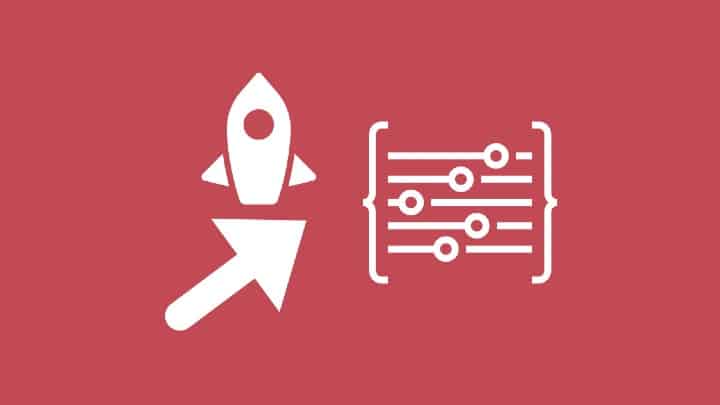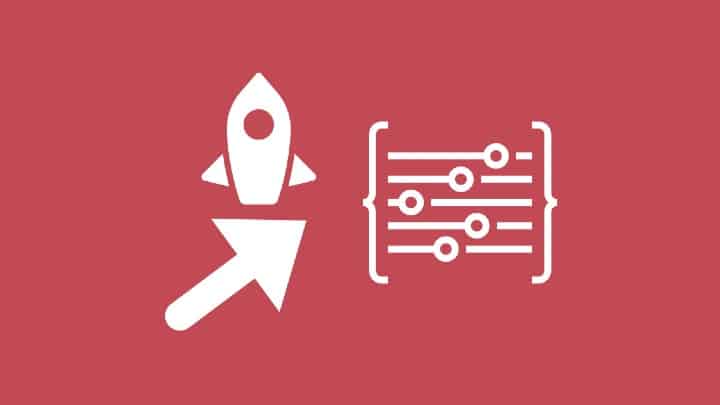 Finally, our last solution for the black screen issue is to use the quick start feature. This one is similar to reset your TCL Roku TV, but it works a little differently. Let's see how you can do that.
Step 1: Switch on your TCL Roku TV.
Step 2: Press the up button once on your Roku remote and click OK.
Step 3: Again, press the up button once and click OK.
Step 4: Now, press the down button three times.
Step 5: Click OK two times.
Step 6: Finally, click OK and wait until your Roku TV reboots.
If you can't view the menu, this process works perfectly. However, to simplify it, you can also refer to a YouTube video showing the Roku menu clearly. This way, you can navigate through the menu effortlessly.
Once you complete the process, wait for a few minutes. The issue will solve automatically.
Method #5: Factory Reset TCL TV with Black Screen
If you have tried everything above and nothing seems to be working, you may need to factory reset the TV. This will restore the TV to its original settings and should fix the black screen problem.
To do a factory reset, simply go into the TV's menu and navigate to the reset option. Follow the prompts, and your TV should be back to normal in no time!
Related: How to Acces Secret Menu on Roku Box
Is the TCL Roku TV Black Screen Issue Still There…
---
So, none of the above methods worked for you. Your hardware is likely damaged. And it is sad to hear that!
But don't lose hope!
You can get in touch with your Roku manufacturer via customer support. You can leave the TCL support team a mail or ring them up and explain the issue along with the Roku device model. They will provide you with a solution and even send a technician if required.
You can pick up your TV and drop it at your manufacturer's workspace or visit TCL Roku TV support forum. They will get your issue solved quickly. You can also read this Roku community thread about How to fix TCL Roku TV with black screen.
Related: How to fix Roku device Overheating
Bottom Line
---
OK. It's frustrating to see a black screen ruining your plans to binge-watch your favorite shows. But, you can fix the black screen issue and continue streaming videos by following the solutions mentioned.
Also, regardless of your TCL TV model, the black Roku screen issue can be solved with any of the methods listed in this article. So, get started. Best of Luck!