Last Updated on October 7, 2021 by Mark Roberts
HBO Max hosts loads of original HBO content in addition to content from popular entertainment companies. Since its launch in May 2020, the channel has held a tough competition against popular streaming channels like Disney+, Netflix, etc.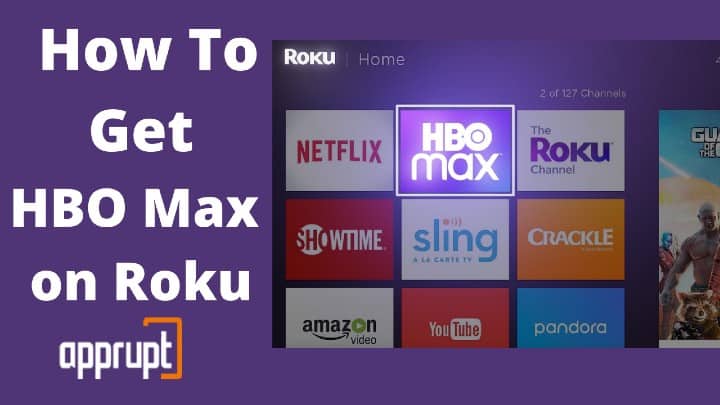 However, HBO Max was not available on Roku devices until December 2020. If you are a Roku user, you might have noticed that you couldn't access content from HBO Max on Roku during this period.
But, the good news is that you can now download and use HBO Max on Roku without any hassle!
In this guide, we've covered the steps to launch HBO Max on your Roku device and other necessary questions that might be running in your mind, so keep scrolling!
Is HBO Max on Roku Yet?
---
Fortunately, you can now access HBO Max on your Roku TV just as you download any other channel. The channel is available on the Roku channel store since December 2020, after Roku and WarnerMedia signed an agreement.
Is HBO Max Free on Roku?
---
Roku users cannot access HBO Max without subscribing to its premium plan. However, if you have subscribed to a cable service that includes an HBO streaming service, then you may access it for free on your Roku device. Otherwise, you'll need to purchase an HBO Max subscription.
HBO Max Roku Price
---
HBO Max is one of the expensive streaming services. It offers a premium plan of $14.99 per month, which is comparatively higher than most other services. Besides, it doesn't have a free trial.
Nevertheless, this plan gives you access to over 10,000 hours of premium content. So, if you seek endless entertainment, the price won't hurt you much.
Also, do keep in mind that Roku doesn't offer stand-alone subscriptions for HBO Max. Hence, you'll need to purchase the premium plan from the HBO website or any other streaming platform like Hulu, Amazon Prime Videos, etc.
How to Get HBO Max Roku Free Trial
---
Sadly, HBO Max has dropped off its 7-days free trial plan entirely.
Though, that doesn't mean that you cannot get an HBO Max free trial!
If you are not sure whether you want to purchase the HBO Max plan or not, you can head to Hulu or Amazon Prime Video and get the free trial from there. You can sign up for HBO Max on any of these two platforms and enjoy its content for up to a week for free!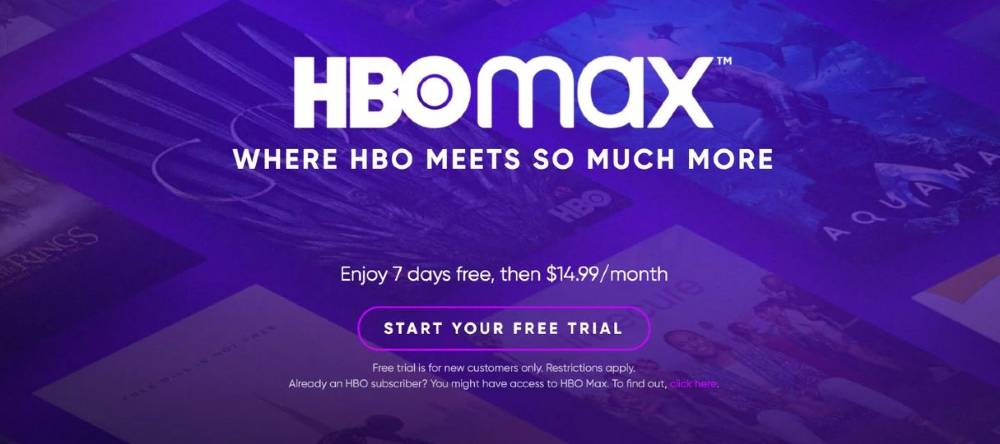 But do remember that once your free trial ends, you'll need to pay up for the service or choose to cancel the subscription.
How to Install HBO Max on Roku
---
The process of using and installing HBO Max on Roku differs for existing HBO users and new subscribers. In this section, we've explained the process for both types of users. Check it out below!
Installing HBO Max on Roku for new subscribers:
If you have never used or installed HBO services on your Roku device, you can follow the steps listed below and enjoy its content.
1. You will have to first begin by subscribing to the HBO Max plan. For that, visit the HBO Max website on your browser and hit the Subscribe Now button. Then provide the necessary information and purchase the $14.99 monthly plan. (Alternatively, you can opt for the free trial as mentioned in the previous section.)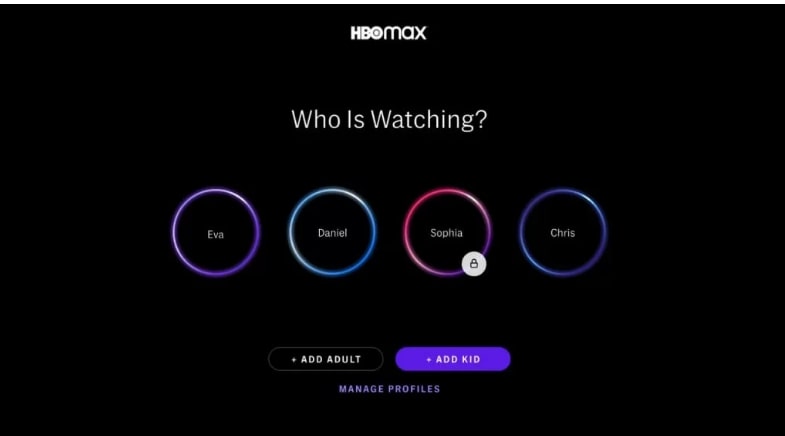 2. Press the Home button on your Roku remote.
3. Click on the Search channels option.
4. Type HBO in the search bar.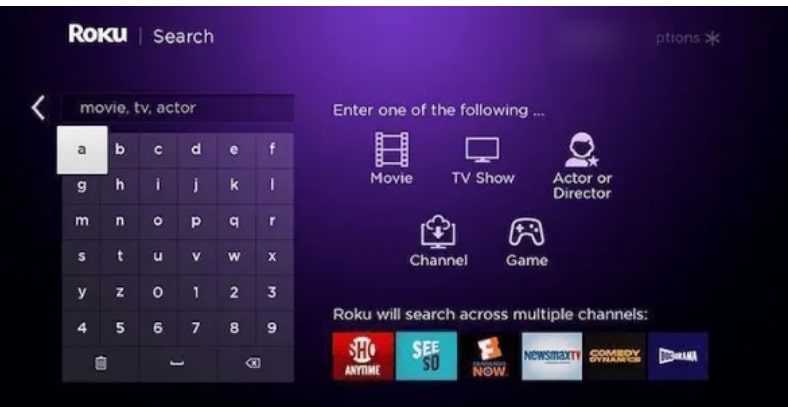 5. Now look for the HBO Max channel from the list and tap on it.
6. Click the Add Channel button.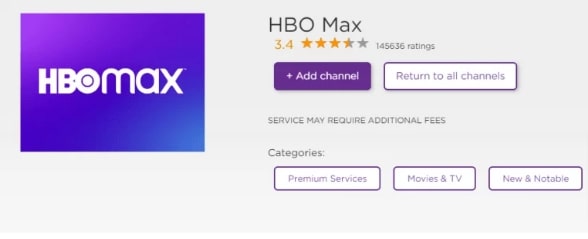 7. The channel will be installed.
8. Select OK and press the home button.
9. Enter your login credentials.
10. You can now stream content from HBO Max without any worries!
Existing HBO users:
If you are an existing HBO service user, you'll hardly need to put in any effort. In most cases, the HBO app gets automatically updated. However, if it doesn't, you can force update it using the steps given here:
1. Use your remote to find the HBO app.
2. Select the app but don't start it.
3. Press the Star (asterisk) button on your Roku remote.
4. Select the Check for updates option.
5. The app will get updated, and the HBO Max icon will replace the old HBO icon.
How to Sign in to HBO Max on Roku
---
As Roku has stopped providing HBO or HBO Max subscriptions from the Roku store directly, you need to sign up for HBO Max through the HBO Max website. Alternatively, you can purchase an HBO Max subscription from third-party streaming services.
Once you purchase the plan, you will have to provide your login credentials on the HBO Max login page on your Roku device. And you will be able to stream your favorite shows and movies to Roku.
RELATED: Mobdro on Roku
What Can I Watch on HBO Max with Roku?
---
The list is just endless! HBO Max offers more than 10,000 hours of fully entertaining shows, movies, documentaries, and anime under various genres.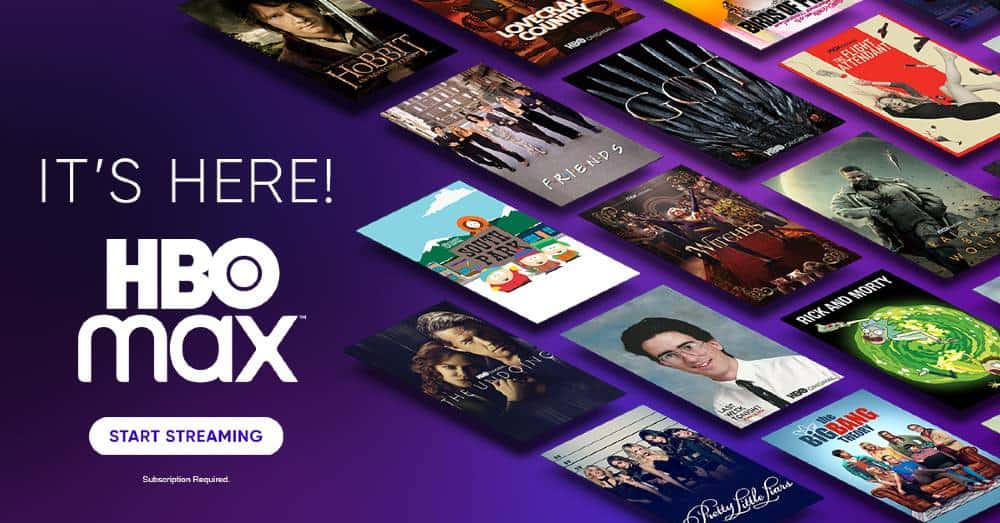 Again, it has not only original HBO content but also content from other famous entertainment sites. (You can only imagine what it means to have so much to watch in a single place.)
Some of the iconic content on HBO Max includes all seasons of Friends, The Big Bang Theory, Midway, Gossip Girl, Lovecraft Country, to name a few.
What Other Streaming Services are Available on Roku?
---
Roku hosts more than 4000 channels streaming various content like TV shows, news, films, gaming, fitness, music, etc. You get both free and paid channels that will keep you hooked to your Roku TV all day long!
The most subscribed platforms on Roku are Netflix, Hulu, Amazon Prime Video, Discovery Plus, Twitch, Disney Plus, etc. You can simply take a tour of the Roku channel store to know what's of your interest there!
What Other Devices Can I Watch HBO Max On?
---
Apart from Roku, several other streaming devices stream HBO Max. The service is available on Smart devices like Amazon Fire TV, Apple TV, Android TV, PlayStation 4 and 5, Xbox One, Chromecast, Mac PCs, iPhone, iPad, Chromebooks, etc.
Related: How to cast Dailymotion on Roku
Fix HBO Max Not Working on Roku?
---
Similar to any other channel, you might likely run into an issue while streaming HBO Max on your Roku device. But you need not panic. Such problems might occur due to connectivity issues or a bug in the channel.
And to fix these problems, the common approaches you can follow are:
Restart your Roku device.
Check whether your Roku device is compatible with streaming HBO Max. Remember, devices running on OS versions 9.3 and above are capable of streaming HBO Max.)
Uninstall the app and reinstall it again.
Most issues you face while streaming HBO Max on Roku will get solved using these quick fixes. And if you have any other thoughts, you can drop them down in the comment section below!