Have you watched every show that DirecTV has to offer? You may be thinking of joining the trend and cutting the cord, or if you are moving to a different location, then you might be thinking of canceling your DirecTV subscription.
We will answer all the doubts you may have, including cancellation fees, DirecTV equipment, pre-cancellation preparation, and more. In addition, we will be guiding you through the process of cancellation. But do not worry, as the process will be easy to understand.
Let us look at some commonly asked questions about DirecTV cancellation first.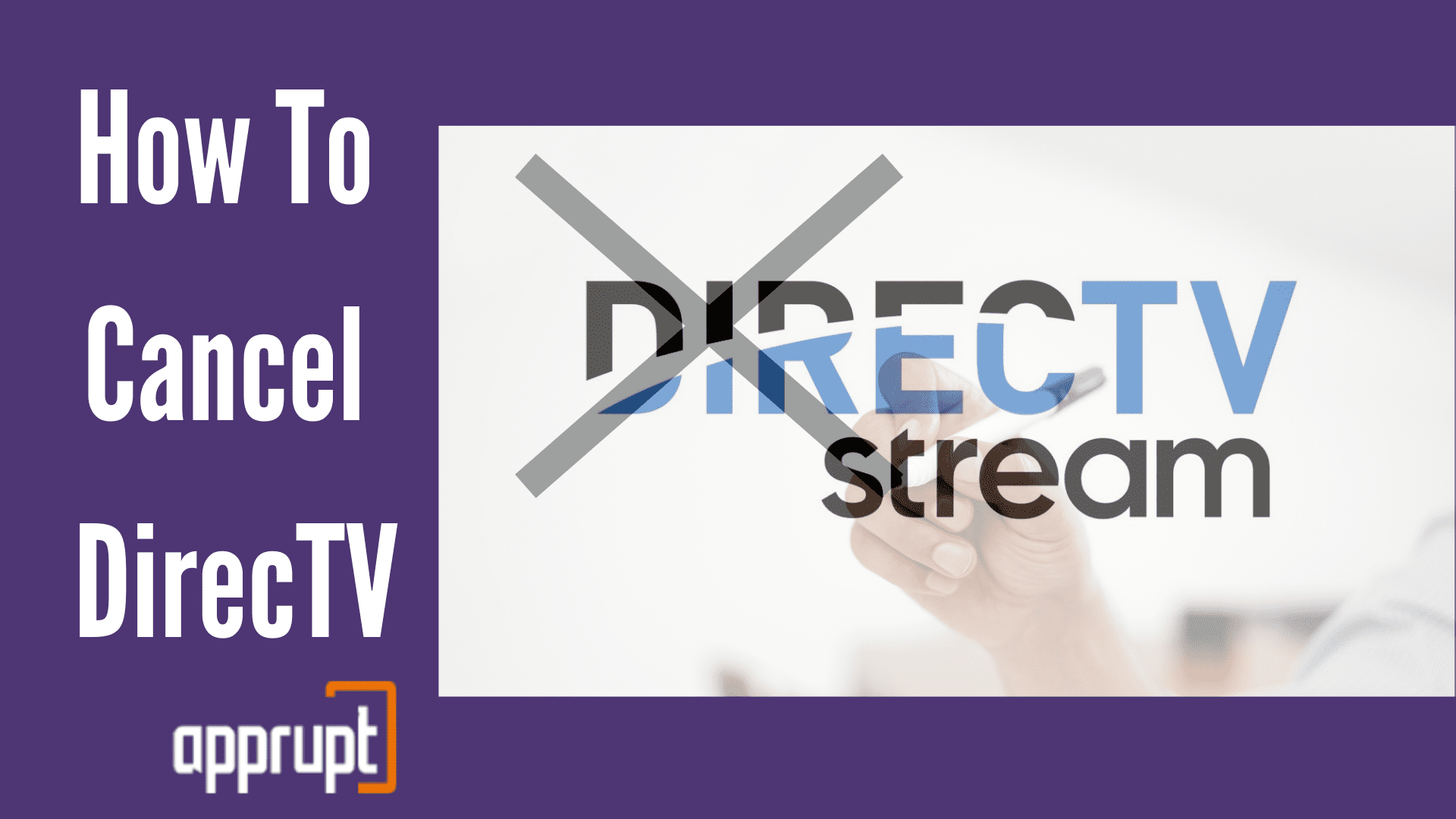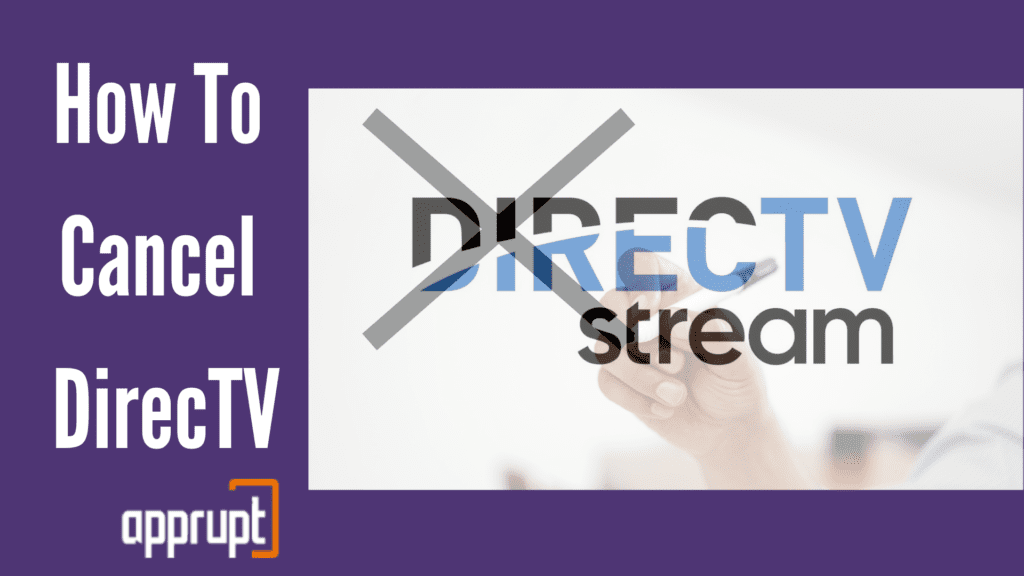 Is it hard to cancel DirecTV?
---
Canceling DirecTV is a bit difficult, as it is not like most subscriptions. You cannot do it online by yourself. You will have to call the DirecTV representative and talk with them about your cancellation.
This is why it may seem hard, but you have nothing to worry about if you follow the instructions below. 
Can I cancel my DirecTV account online?
---
This is what separates DirecTV from other subscriptions. DirecTV does not allow its customers to cancel their service online. Whether through their web portal or email, you still cannot do it.
You can only end your service by phone, and we will explain how to do that later in the article. 
What is the easiest way to cancel DirecTV?
---
Unfortunately, there is only one way to cancel your DirecTV subscription, and that is by dialing the DirecTV customer support number, which is 1-800-288-2020. So, this is the easiest way to end your service.
How Much Does It Cost to Cancel DirecTV?
---
If you sign up for DirecTV, you will be under a 24-month contract that requires you to be a customer for at least 24 months after purchase.
But, if you decide to cancel your service before the contract ends, you will be required to pay $20 for every remaining month on the contract.
For example, if you cancel your DirecTV subscription five months before your agreement gets over, then you will have to pay $20 every month for the next five months.
This is called an early termination fee, and it is mandatory. Also, you might have a deactivation fee of $15 on top of that. 
What do you have to return when you cancel DirecTV?
---
Since television equipment can be expensive, DirecTV requires customers to return their equipment. You will be asked to return leased receivers, as well as the wireless video bridge. As for how to return your equipment, we will take you through that process soon. Keep reading to find out how.
Things to Know BEFORE Your Cancellation Call
---
Prior to canceling your DirecTV subscription, you need to know a few important things. Here they are.
You Must be the Account Owner
This may seem ridiculous to you, but this is actually an important step in the process. Make sure that your name is on the DirecTV bill. Keep any sort of identification handy, so you can confirm that you are indeed the owner of the account.
DirecTV is very strict in security because they do not want someone random to control your account without your knowledge. If the owner of the account has passed away or cannot cancel by themselves, then, in this case, you can make the cancellation call but ensure that you have proof of identity.
Don't Agree With their Temporary Account Suspension Unless You Need it.
You have to understand that the purpose of the customer support representative is to keep you as a customer, so they will do everything to persuade you to stay. But, remember that you need to remain firm with your decision and say no to their offers.
For example, they might offer to temporarily suspend your account until you restart it.
Although you will not have to pay for the paused duration, it will unnecessarily keep you within the service. It is better to put an end to the subscription completely, so all you need to do is stay determined with your cancellation.
You Can't Force a Cancellation Through Instantly on Holidays
Keep in mind that it does not take just a day or two, it takes quite a while, and the waiting time is even longer on weekends. So, try canceling it so that you still have a few business days afterward.
Service Reps are Famous for Lying
Once again, remember that the employees are supposed to convince you to not cancel the subscription. So, do not believe them so easily. Sometimes, they might lie about offers, services, and more, so always double-check your options.
Know about Cancellation Penalties
As we explained before, cancellation does not come freely. If you cancel before your 24-month contract finishes, you will have to pay $20 for every month left in the contract.
Additionally, you will be charged $15 as a deactivation fee and another $15 if you have not managed your programming demands. 
How to Avoid the DirecTV Cancellation Fee
---
In certain situations, DirecTV does not charge you for the early termination fee. However, you will still be asked to pay the $15 deactivation charge. For all the situations below, you will need to show proof. Here are the various cases.
If you are going into the Peace Corps and will not be able to use the service anymore.
If there are continuous power cuts in your area that prevent you from using the service properly.
If the owner of the account has passed away.
If you are moving into a flat that does not allow you to install satellite dishes.
If you are moving to another country where DirecTV is not available.
How To Cancel DirecTV
---
Finally, let us move on to the actual process of cancellation.
1. Speak to Retention
To contact customer support, just dial 1-800-288-2020 and ask to cancel service. You mustn't say anything irrelevant like you want to transfer service because saying this will redirect you to a different department that has nothing to do with the cancellation. So, request your cancellation and go through the menu.
If you reach a person, verify if they are from the retention department. If they say no, then always ask them to send you to the retention department. Once you have reached the retention representative, the cancellation process will begin.
2. Prepare Your Excuse
Next, be ready with a proper reason as to why you are ending your DirecTV service. You can say anything from moving to an area where DirecTV is not active or that you are no longer using the television.
But make sure that your reason is something DirecTV cannot help you with. If you give them a reason they can fix, they will keep bugging you about sticking with DirecTV and not canceling it. 
3. Stay Firm and Be Friendly
The retention team will try to woo you to stay as a customer by offering deals, lower rate subscriptions, and more, but you need to remain firm. Stand your ground and follow through with your decision.
Do not be swayed by their offers. At the same time, you do not have to be rude to them either.
You can be friendly and still convey your request. This is because you do not want to offend or anger the representative, as they control your cancellation.
If they are annoyed by your behavior, then they have the power to delay your cancellation or cause problems while doing so. 
4. How to Return DirecTV Equipment (otherwise, they'll keep charging you!)
Once your cancellation is confirmed, you will have to return your equipment within 21 days, or else you will be charged $45 for each receiver and $135 for every DVR.
DirecTV will send you a prepaid box in which you will have to pack all your equipment, including the DVRs and receivers.
After you have packed it, stick the shipping label that was already sent in the box. Then, go to a FedEx or post office and mail the box. 
5. Call DirecTV AGAIN to confirm
Not everything can go perfectly all the time, so even if the representative had canceled your subscription, sometimes the system may not have confirmed or registered it. Or the representative might have entered your data wrong.
Either way, the best thing to do now is to call the retention team again and verify everything about your cancellation. Ensure that the company has received your returned equipment and that all ties are cut cleanly. 
Finally, You've Cancelled DirecTV!
Yay! If you have followed the tips and tricks above, then you would have indeed canceled all on your own! We are proud of you for doing this yourself, and now you will no longer be tied to DirecTV.
FAQ's
---
Here are the answers to some of your frequently asked questions.
Do you have to return remotes to DirecTV?
Nope! It is not necessary to return the remotes, so you can keep them with yourself. You only need to return the receivers, DVRs, and the wireless video bridge.
Does the DirecTV dish need to be returned?
Just like your remotes, you can keep your satellite dish with you. DirecTV will not come to uninstall the dish from your house.
Can I cancel DirecTV and start as a new customer?
Yes, once you cancel your DirecTV subscription, they will consider you as a new customer if you opt for the service again.
Can you cancel DirecTV in the middle of a billing cycle?
Yes, you can. But this doesn't mean that you should. We recommend you cancel towards the end of your billing cycle to avoid being charged $20 for each remaining month in the billing cycle.
Does Cancelling DirecTV affect your credit?
Fortunately, your credit will not be affected by canceling your DirecTV subscription.
Can I cancel DirecTV and keep Internet?
Lucky for you, your AT&T internet services will remain even after you cancel your DirecTV service.
Conclusion
---
Canceling DirecTV may seem hard at first, but once you learn how to do it by reading this article, you will be confident, and you can cancel it in no time. After canceling it, remember to return your equipment to DirecTV and always double-check it with the retention team.