In the technological era that we are in right now, VPNs are a must, but if you are no longer a fan of NordVPN, then we can help you get rid of it in no time.
You will not only learn how to cancel a NordVPN subscription in detail but also find out alternatives to the service, so you can continue to maintain your online privacy.
Additionally, we will answer some of your burning questions about NordVPN subscriptions, such as what is the refund policy for NordVPN, how to contact customer service, can you change the subscription plan, and more!
Stick around until the end of this article to get all your doubts cleared.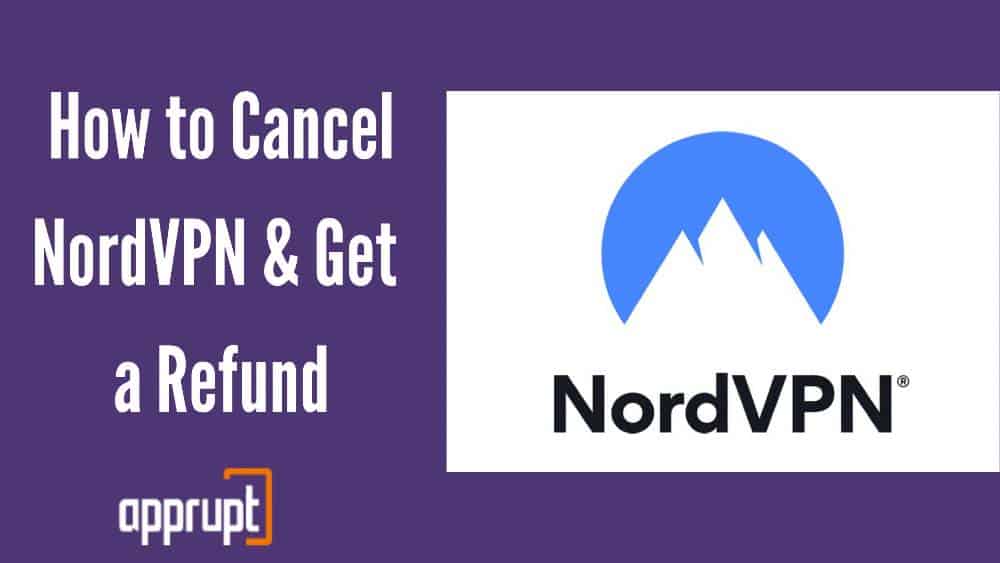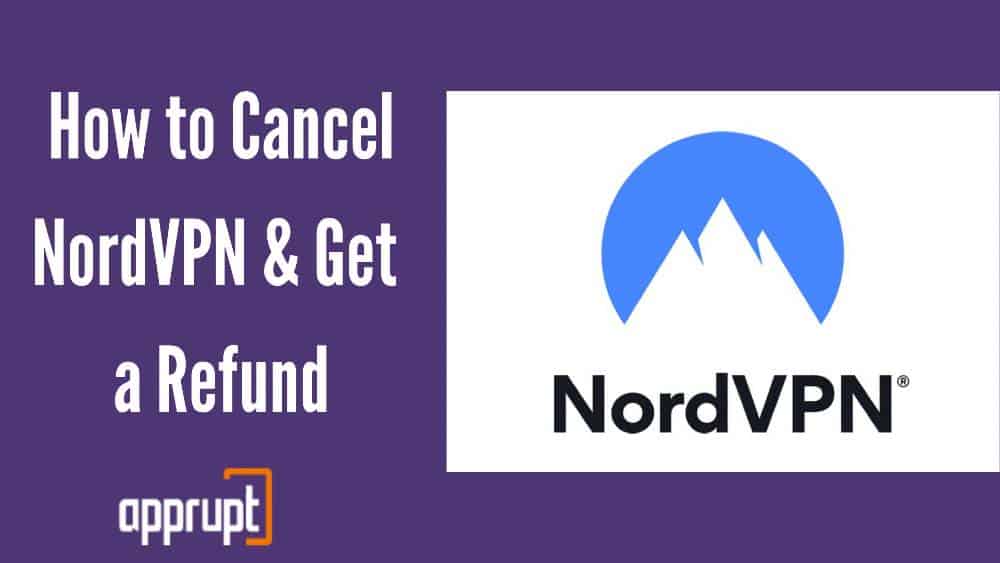 Step-By-Step Guide to Canceling Your NordVPN Subscription
---
First, let us look at the process of canceling NordVPN subscriptions. Moreover, this section of the article will teach you how to get a refund from NordVPN.
Just follow the steps below to do so.
STEP 1- Log In to Your NordVPN Account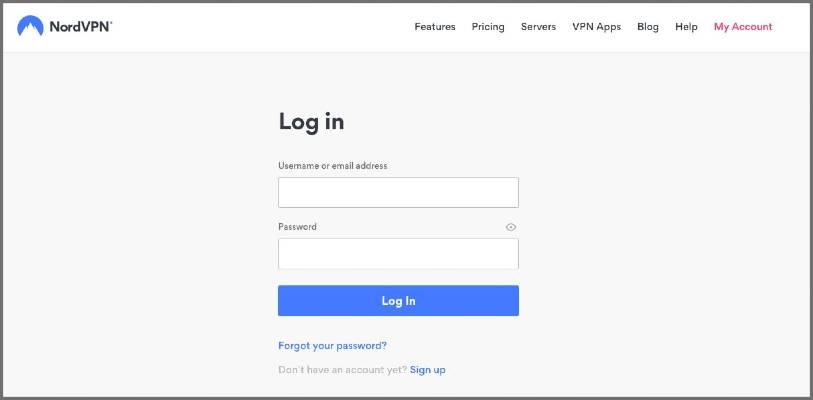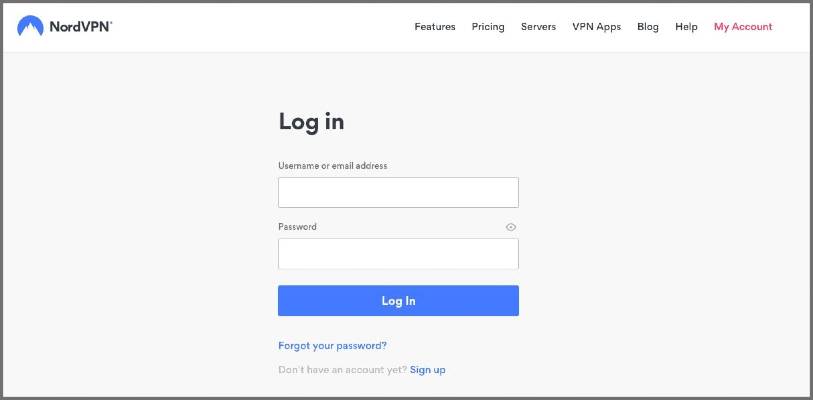 To begin, open a web browser and navigate to the NordVPN website. Here, use your account information to log in.
STEP 2- Cancel Automatic Payments
Go to the Accounts tab. On this page, you will see the Change Plan button, next to which you need to click on the three dots icon.
Then, tap on the Cancel automatic payments option to turn off your auto-renewal feature.
STEP 3- Confirm Cancellation
The website will show you a pop-up message that will request you to confirm your cancellation. So, you need to hit the Confirm Cancellation option.
STEP 4- Cancellation Confirmed
Once you confirm the cancellation, this will stop all automatic payments from your NordVPN account.
STEP 5- Select a Customer Service Option
The next step after going through with your subscription cancellation is to put in a refund request. For this, you need to contact customer support.
You can either do this through the live chat feature on the website or via email support. Depending on your preference, choose the option that you want. We suggest the live chat option since it is the easiest.
STEP 6- Request Your Refund
If you want to use the live chat feature to ask for a refund, then you need to tap on the chat icon, which can be found in the lower right corner of your NordVPN dashboard.
Then, type in the phrase: 'live chat'. Choose the billing option and then give the chatbot your email address.
You will then connect to a customer support representative who will try to keep you as a customer. Just be kind and firm, and tell them your reason for canceling NordVPN. Politely turn down their offers, and ask them for a refund.
It may take up to 10 days for you to receive a refund, so be patient.
STEP 7- Mission Accomplished
And Voila! If you followed the first six steps correctly, then we are sure that you would have successfully canceled your NordVPN subscription, as well as submitted your refund request.
What's more, you did it all by yourself, and within five minutes! So, good job!
I Canceled My NordVPN Subscription – Now What?
---
Now that you have canceled the Nordvpn subscription, you have two options going forward.
First, you can continue to have no other VPN service installed. But we highly advise against this practice, because without a VPN service, you will be unprotected online.
Your digital identity and location will be exposed to everyone, including hackers. So, we suggest that you look for another VPN, that is suitable to your taste.
Basically, you want a VPN that gives you 256-bit encryption, protects your IP address, and gives you access to websites and services that are blocked otherwise.
To help you decide, we will give you a few alternatives to your NordVPN subscription down below, so make sure to check them out to stay safe online.
What is the NordVPN refund policy?
---
NordVPN has a 30-day money-back guarantee. This policy allows you to receive a refund if you cancel your NordVPN subscription within 30 days of purchasing it. In this case, you will get all your money back as a refund.
However, if your subscription gets automatically renewed, and you cancel after the renewal, then you will not receive a refund from NordVPN.
Best Alternatives to NordVPN
---
If you are on the hunt for a new VPN after canceling your NordVPN account, then you have come to the right place.
Let us discuss a few alternatives such as ExpressVPN and CyberGhost. Of course, these are not the only alternatives to NordVPN, but these are some of the best that you can get.
1. ExpressVPN
---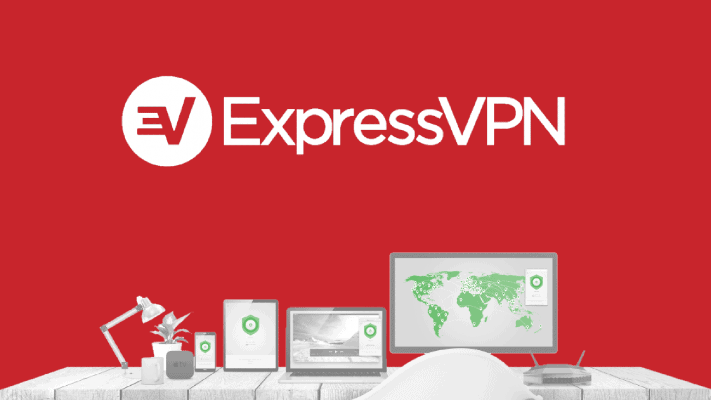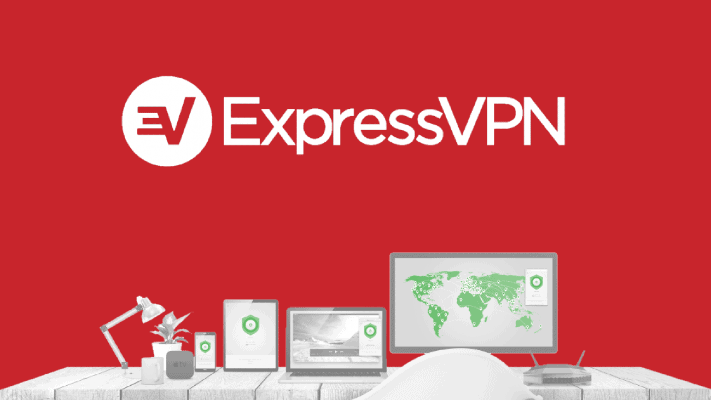 The first VPN we will be looking at is ExpressVPN. It is quite famous, so you will be safe while using it. However, it is a bit costlier than NordVPN. But with the increased cost comes a safer, faster, and more efficient service.
In addition to these positive features, you also get 256-encryption, kill switch, no-logs, split tunneling, and many more exciting features.
It also has access to over 3000+ servers in approximately 94 countries across the globe. You can also have five whole connections at the same time.
If you want to access websites that are geo-blocked, then you will find ExpressVPN to be the best option for you. With ExpressVPN, streaming services such as Hulu, Netflix, BBC iPlayer, and more, can be unblocked with ease.
ExpressVPN has a 12-month subscription plan from which you can get 3 months free when you sign up initially. When you first purchase the service, ExpressVPN will promise you a 30-day money-back guarantee.
This money-back guarantee will ensure that you get a refund if you cancel within the 30-day free trial period.
Also Read: How to Cancel ExpressVPN and Get a Full Refund
2. CyberGhost
---
Much like ExpressVPN, CyberGhost also offers you a kill switch, 256-bit encryption, and more than 6100 servers across 88 countries around the world. Unlike ExpressVPN, CyberGhost allows you to run seven connections at the same time.
In addition, CyberGhost is also known for letting your access heavily geo-blocked data, with the help of their effective security protocols. Also, you can easily access streaming services such as HBO, Netflix, BBC iPlayer, and more.
Lucky for you, CyberGhost is priced at a much lower rate than NordVPN. It costs only $2.29 per month if you sign up for the cheapest subscription plan.
Unlike NordVPN and ExpressVPN, you get a 45-day money-back guarantee when you purchase the service.
FAQ
---
Now, we will answer some of your doubtful about how to cancel the NordVPN subscription.
Can I cancel NordVPN anytime?
Yes, you can cancel NordVPN whenever you want, but we suggest that you cancel within the first 30 days of your purchase, you can get all your money back.
Can I cancel NordVPN's 3-year plan?
Yes! According to NordVPN's cancellation policy, you can cancel your 3-year subscription plan as well! But ensure that you cancel it within the first 30 days so you can qualify for the 30-day money-back guarantee which will give you a refund.
If you cancel after 30 days, you might have to pay a fine, and you will not be able to get your money back.
Can I cancel my NordVPN subscription if I'm past the guarantee deadline?
Yes, you can cancel your Nordvpn subscription even after the guarantee deadline ends. However, the 30-day money-back guarantee will not apply to you then. This means that NordVPN will not return your money to you.
If you do not want to lose money, then make sure to cancel your NordVPN subscription while you are still in the 30-day money-back guarantee period.
Does NordVPN give refunds?
Yes, NordVPN does offer refunds, but only if you cancel your subscription within the first 30 days. If you miss the deadline for the guarantee, then you will not be eligible for a refund.
Also, if you do not cancel your subscription before auto-renewal happens, then NordVPN will not offer you a refund.
Additionally, you will not be eligible for a refund if you purchased your NordVPN membership from services such as the Apple App Store, BestBuy, Amazon, StackSocial, and more.
So if you are one of the people who used the above-mentioned services to get NordVPN, then you will have to contact the respective store service about your refund.
How do I contact NordVPN's customer support?
In order to reach NordVPN's customer support service, you can either use the live chat feature or email them directly.
You can click on the Chat button on your NordVPN dashboard to start a conversation with a chatbot. Once you express your concerns, it will direct you to a human customer service agent who will help you solve your issues.
If you choose the email method, then you can send an email that contains your problem, as well as your account details, to support@nordaccount.com. This email will reach customer support, so they can help you further.
Can I change my NordVPN subscription plan?
Yes, you can definitely change your NordVPN subscription plan in between. Here is how to do it.
STEP 1– First, go to the NordVPN website and sign in to your account.
STEP 2– Then, tap on the Change Plan button.
STEP 3– Lastly, choose the membership plan that you want to change to, and confirm.
This is how you change the plan in your NordVPN account.
Bottom Line
---
Even though NordVPN is a very good service, not everyone can like it. You might want more features, or want to opt for a cheaper service.
So, if you can relate, then this article would have shown you how to cancel your NordVPN membership easily. In addition, we have also taught you how to get a quick refund from NordVPN.
After ending your NordVPN membership, we advise you to purchase another VPN such as ExpressVPN or CyberGhost, so you can safely browse online.
Canceling your membership may seem difficult, but our step-by-step guide is sure to make your life easier!