If you are like me and accidentally paid the wrong person on PayPal or is your cancellation not successful so do you want to know why you cannot cancel certain payments on PayPal?. Then you probably want to know how to cancel a PayPal payment.
Do not worry, in this article we will show you how to do just that. We will teach you how to cancel a pending PayPal payment and recurring PayPal transactions.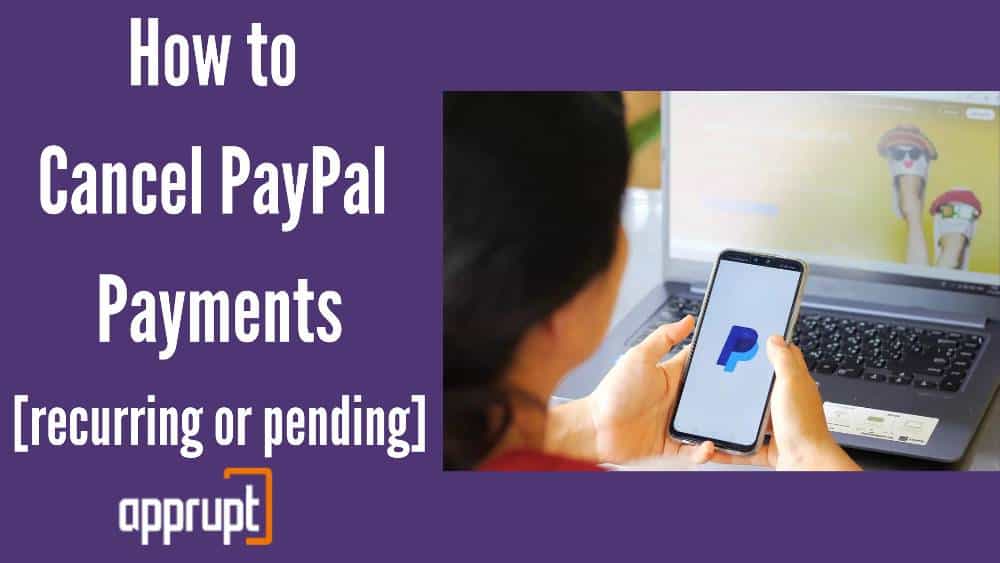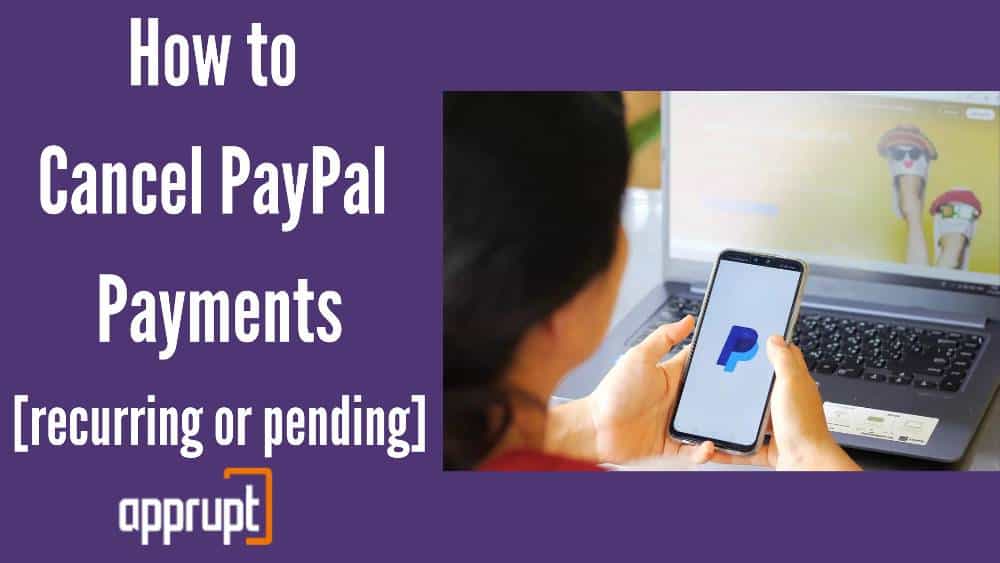 You will find the answers to all your questions down below so continue reading!
Can you Cancel a PayPal payment after sending it?
---
Yes, you can cancel a payment on PayPal if you fit certain requirements that are established by PayPal.
Scenario 1: You have the option to cancel your PayPal payment if the email address of the recipient is not linked to a registered PayPal account.
Or else, you can also cancel a PayPal payment if the email address of the recipient itself has not been verified.
In both cases, if the email address and the PayPal account are verified by PayPal, then your PayPal transaction will be confirmed and completed. So, you will not be able to cancel PayPal payments in this case. 
Scenario 2: If you enter the wrong email address which does not exist, for sending the money from your PayPal account, then your money will not reach anywhere, because there will not be an account to receive payments.
So, you do not need to cancel your payment because PayPal will automatically return the same amount of money back to your account after 30 whole days. 
Scenario 3: If you send the money to the wrong email address which actually exists, then you will have to cancel it immediately before it is received by the recipient.
There are some specific payments on PayPal that need to be accepted by the recipient in order to get the money in their account.
So, if the money has not been claimed by the recipient, then you can easily cancel the payment on PayPal.
But you will lose the opportunity to cancel the transaction once the app shows that the transfer is 'Completed' because by then, the money is already in the recipient's account. 
PayPal Payment Cancellation Basics
---
Before you learn how to cancel a PayPal payment, you will need to understand a few important things.
To put it simply, you can cancel your PayPal transaction if you sign in to your PayPal account and tap on the Activity option at the top of the page. You will find your PayPal transaction there, and you even sort it according to your preference. 
If you want to cancel a PayPal payment there, then just select the Cancel link beside it and tap on Cancel Payment to confirm your decision. Don't panic, as we will explain this in detail later in the article. 
Also, keep in mind that once a transaction is completed, you will no longer have the option to cancel it anymore.
So, to get your money back, you can always request a refund from the recipient. You are lucky if you personally know the recipient, but you have the choice to file a dispute if you do not know the recipient. 
How to cancel a Pending PayPal payment
---
If the payment that you made has not been claimed or accepted yet on PayPal, then it is pending payment.
You can cancel these types of payments by following the steps below. 
Step 1: Firstly, go to PayPal and sign in to your account. 
Step 2: Go to the Activity tab at the top of the page, and tap on the All Transactions option. 


Step 3: Then you will see a transaction details page where you will find a list of all your payments made on PayPal. Find the payment that you want to cancel. 
Step 4: Near the transaction, tap on the Cancel link. 


Step 5: There will be a confirmation message where you will need to click Cancel Payment. 
Remember that even if PayPal withdrew the money that was transferred from your bank account, the money will return to your PayPal balance instead of your bank account.
But, you can always transfer the money back into your bank balance with ease. 
How to Cancel Recurring Payments
---
A recurring Paypal transaction or subscription can be quite annoying to deal with because the money is automatically taken out of your account.
So to cancel a recurring payment, all you need to do is this method. 
Step 1: To begin, just sign in to your PayPal account. 
Step 2: In the upper right corner, you will see the username button. Click on it. 
Step 3: Then, tap on the Account Settings option.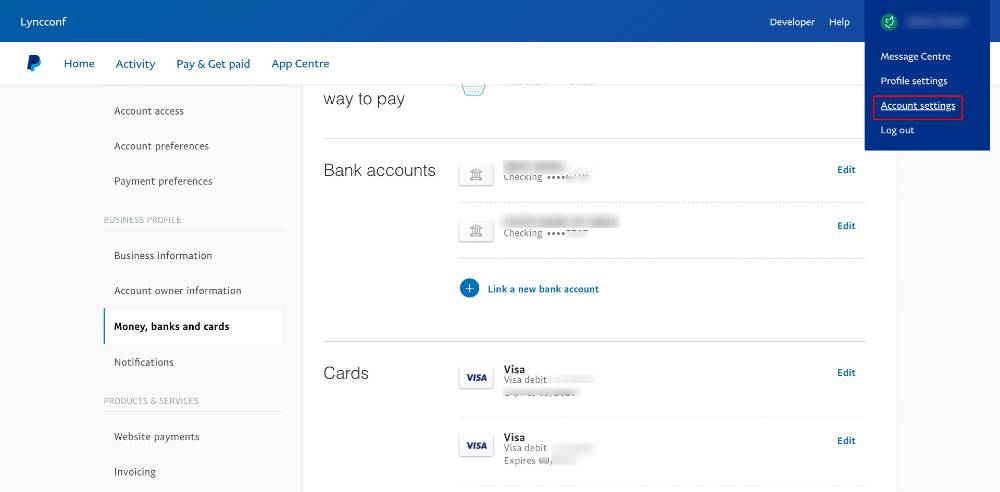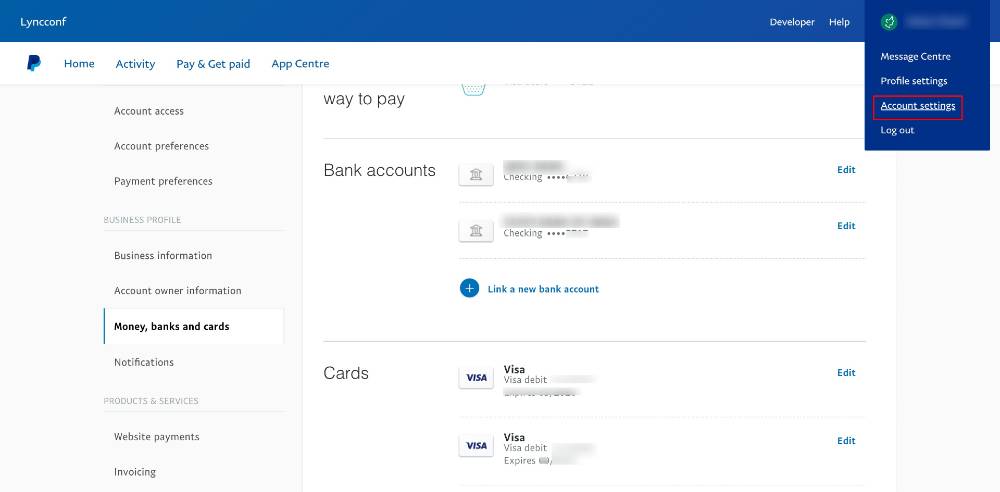 Step 4: Select Money, Banks & Cards and go all the way down to the bottom of the page. Here, click on Set Automatic Payments. 
Step 5: Next, choose the recurring payment from the list of automatic payments there, and hit the Cancel button. 
Do not forget that you need to cancel your recurring payment within 24 hours before the transaction happens.
If you cancel after 24 hours, then the money will be transferred but you still have the option to cancel the PayPal subscription. 
Why can't I cancel a payment on PayPal?
---
If you are having difficulty canceling your payment transactions, then you need to understand that there is a very simple answer to this problem.
It is because the payment already went through. It was complete the second you transferred, so the money has already been received by the recipient. 
So to get your money back from the recipient, all you have to do is request a refund or raise a dispute on PayPal. If they send it back to you, then it is all good. But if they do not, then you can reach out to PayPal's customer support service so they can help you further. 
Conclusion
---
To summarise, you can only cancel past transactions if the payments are not complete. If the payment went through instantly, then there is no way that you can manually cancel it.
So, we have seen how to cancel a pending and recurring payment. If you are stuck in a position where you accidentally sent money to the wrong person, ask them to send a refund.
Or if the recipient's email address or PayPal account does not exist, then you do need to stress out because you will receive the money, back into your account in 30 days.