Showtime is a very popular television network that you can subscribe to on various services such as Amazon Prime Video and more. But with the $10.99 monthly fee, some may find it too expensive compared to other channels. If this is the case, you might want to cancel your subscription.
The following information will show you how to do that through various ways, like using the Amazon website, the app, and more.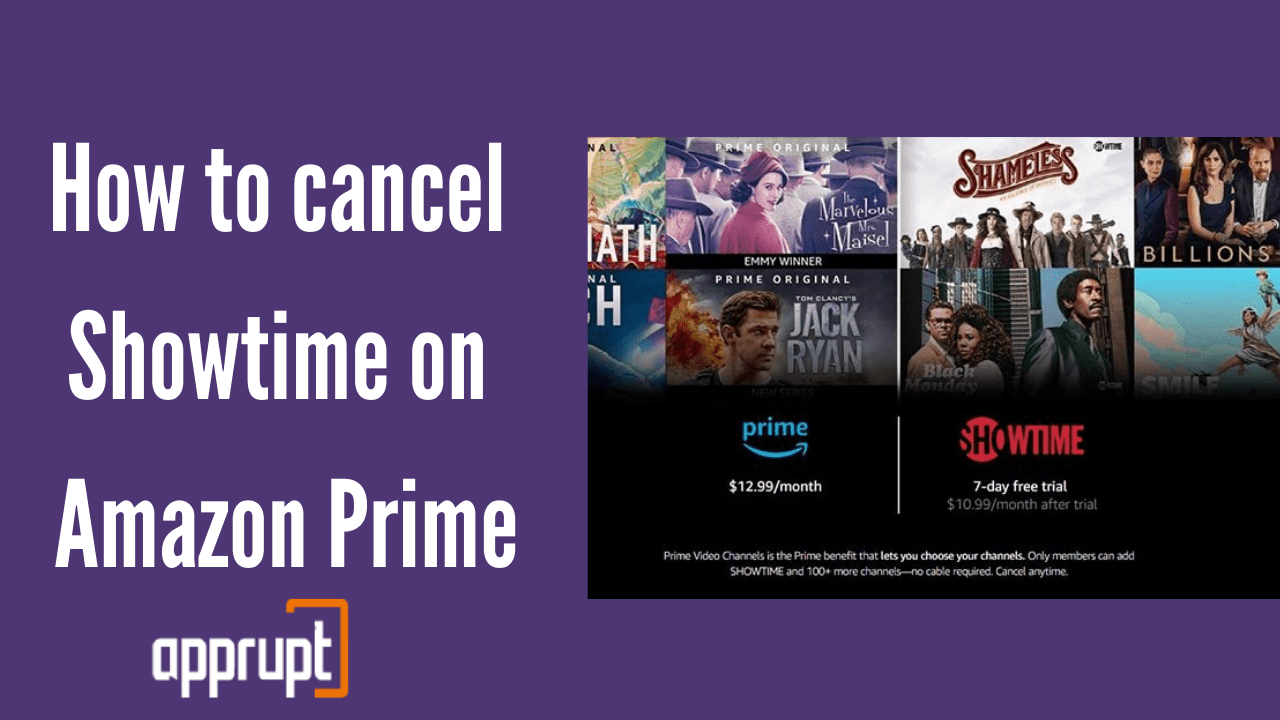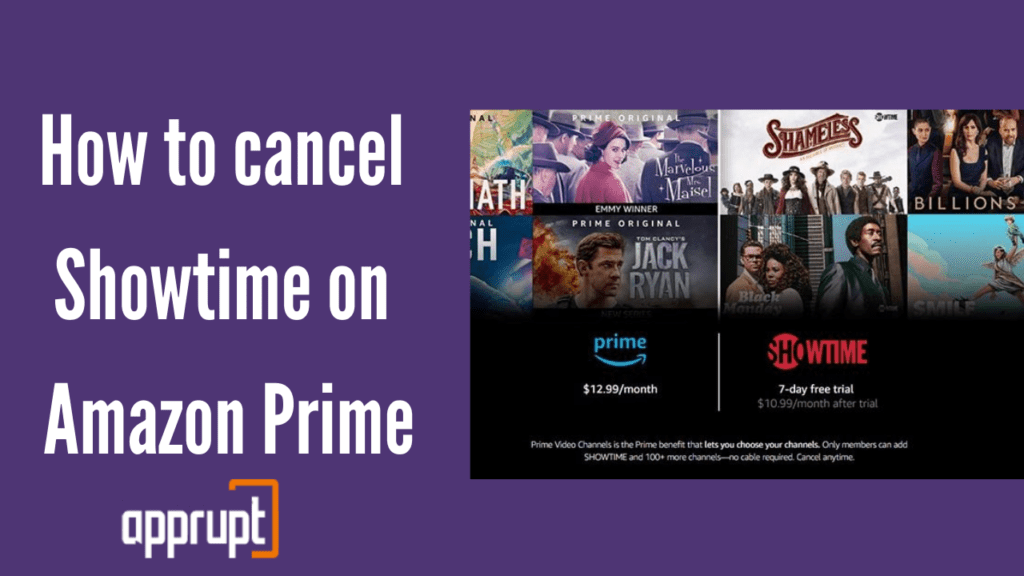 4 ways to cancel Showtime via Amazon Prime
---
You can cancel Showtime subscription through Amazon Prime using not only one method but four! Do not worry, as all four methods are easy and quick to do. Here they are.
This is the most basic way to cancel Showtime, as the Amazon website has access to all your subscriptions. 
1st method: On the Amazon website
Step 1: First, visit amazon.com on a web browser of your choice. Then log in to your account.
Step 2: Hover over the Accounts and Lists option in the top right corner, and go to account settings.
Step 3: Select the Membership and Subscriptions option, and Select Prime Video Channels.
Step 4: In the list of channels, find your Showtime subscription and tap on the Cancel Channel button next to it.
The second method can be done through the Amazon mobile application.
2nd method: Via the Amazon app
Step 1: Launch the Amazon shopping app on your smartphone and sign in to your account.
Step 2: Click on the menu button, and select the Your Account option.
Step 3: Navigate to Memberships and Subscriptions and press the Don't See Your Subscriptions button if you do not find any active subscriptions.
Step 4: In the list of subscriptions, find Prime Video Channels and tap on Channel Subscriptions next.
Step 5: Next, hit Cancel Channel to end your subscription. 
3rd method: Through email
Step 1: Go to amazon.com on a web browser. Then navigate to the customer help portal.
Step 2: You will see the Help Topics section at the bottom of the page. From there, select the Need More Help option.
Step 3: To the right, you will see many topics. Here, tap on the Contact Us link.
Step 4: You will be asked to explain your request or problem. When asked, choose the Prime or Something Else option.
Step 5: From the Tell Us More section at the bottom of the page, choose the Prime option, then Membership Management, and then Change Prime auto-renew.
Step 6: Next, scroll down to Or, talk to someone. Here, you will see an email icon; click on it to open a messaging box.
Step 7: Then, you need to write an email asking customer support to help cancel your Showtime subscription. Next, email the request. Once it is sent, someone from the customer support team will reach out to help.
The fourth and final method can be done by calling Amazon customer support by phone.
4th method: By calling the Amazon customer support
All you need to do is call the number: 1-888-2804-331, and communicate with customer support. You can explain your request to them, and they will help you with the cancellation.
How to cancel Showtime free trial on Amazon Prime?
---
You can Cancel Showtime free trial using the same process as canceling a full subscription. Remember to cancel the subscription before the free trial ends so you don't get charged for another month. Here it is. 
Step 1: On any web browser, visit amazon.com. Then log in to your account.
Step 2: In the upper right corner of the page, select Accounts and Lists, and enter the settings screen.
Step 3: Then click on Memberships and Subscriptions, and choose Prime Video Channels.
Step 4: You will see a Cancel Channel link next to it. Tap on it to end your free trial. 
FAQ's
---
Other than how to cancel your Showtime subscription on Amazon, you may have more questions. Here are some, as well as the answers to them. 
Can you cancel Showtime at any time?
Amazon allows customers to unsubscribe from Showtime at any time. But it is best to cancel before the free trial ends, so you will not have to pay for another month. 
How much does Showtime cost per month?
The Showtime subscription comes at different prices, depending on your subscription service.
If you are paying for Showtime through Amazon, then it will cost you a total of $10.99 per month. 
If you subscribe through Hulu, and ad-free plan will cost you $11.99 every month. But if you are opting for a plan with ads, the starting price is $5.99 per month.
With DirecTV, you will need to pay $13.99 every month. Keep in mind that these are just a few channels through which you get Showtime, and there are many more.
Can you get a refund after canceling Showtime?
Unfortunately, you will not receive a refund after canceling your Showtime subscription on Amazon. It is advisable to cancel during the free trial itself, so you will not have to waste money on a subscription that you do not want. 
However, after you cancellation, you will still have access to all the content from Showtime until the end of your billing period. After it ends, your subscription will be canceled by Roku completely, and you will no longer have access to it. 
Conclusion
---
We hope that this article has been of great help to those looking to cancel their Showtime subscription on Amazon Prime Video. As mentioned above, you can use four different methods to cancel your subscription, and each one is straightforward to do.