Known for its ultra-healthy and natural food products, Thrive Market has grown significantly over the years. But if you are like me, and cannot maintain a diet of super healthy living for a long time, then we recommend that you cancel your Thrive Market membership as soon as possible.
But do not panic because we will help you with the entire process. With the detailed guide below, you will learn how to cancel your Thrive Market membership through email, website, and the phone. Also, we will explain everything about the Thrive Market cancellation policy.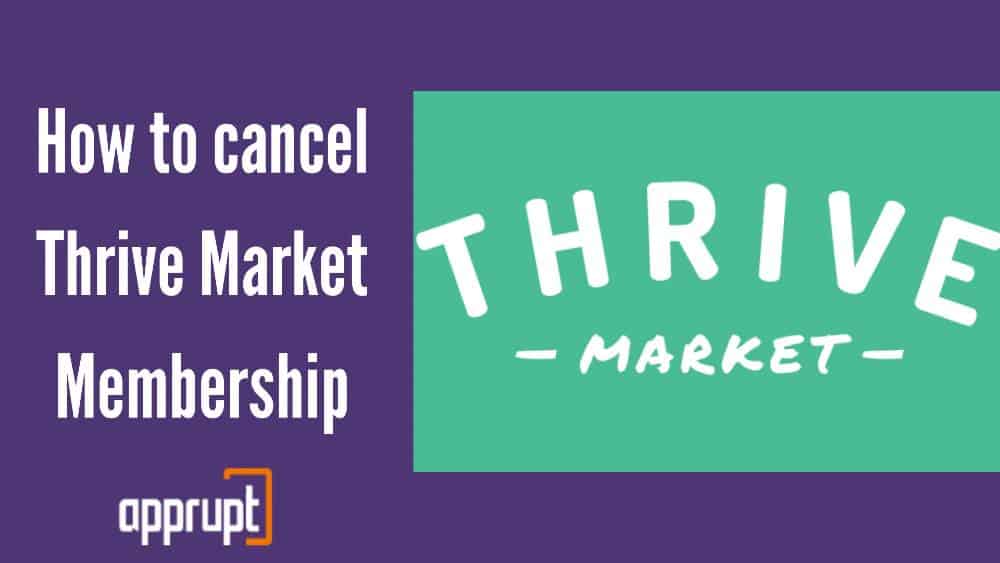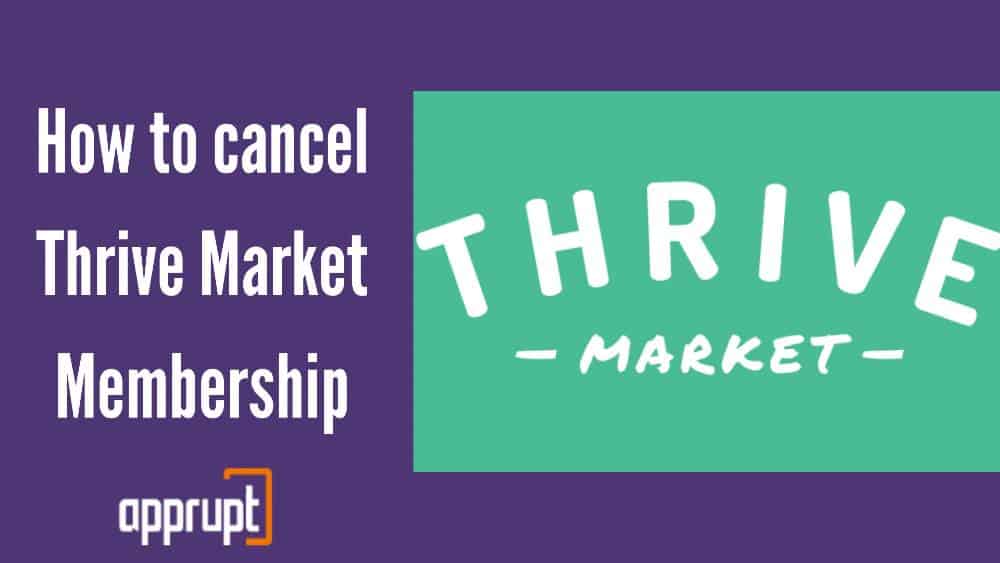 Is Thrive Market membership easy to cancel?
---
Yes! Unlike many other subscriptions that you may have, the Thrive Market membership is very easy to cancel. You can do it whenever you want to cancel.
No matter which method you choose, whether it is via email, phone, or website, we guarantee that with our help, you can cancel your Thrive Market membership in no time!
The email and phone methods are pretty self-explanatory, so you will find it quite easy to do. Although the website method may seem more difficult, it is not because all you need to do is chat with a live agent through the company website. There are no long and annoying steps to follow, so you need not be worried.
How to Cancel Thrive Market membership
---
You will be pleased to hear that you can manually cancel Thrive market yourself. You can take any route such as email, phone, and website, to cancel Thrive. Let us now look at each of the methods in detail.
Cancel Thrive Market membership via email
This method is probably the easiest one among the three that we will discuss. Simply send an email regarding your request to cancel your paid membership to support@thrivemarket.com.
This email will reach the customer support team for Thrive Market. Make sure to include your membership and customer details in the email that you send.
In the email, request the customer support department to cancel your Thrive Market subscription. Once they receive your email, they will proceed with your cancellation request.
Cancel Thrive membership via the company website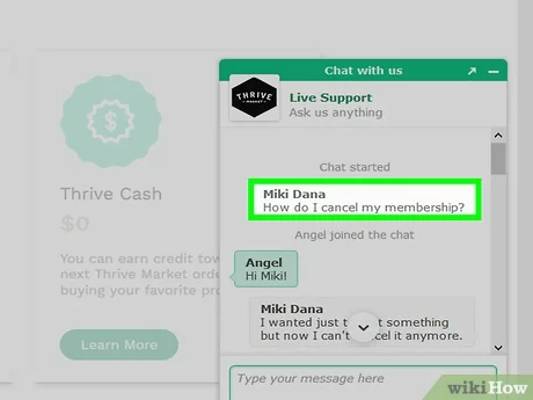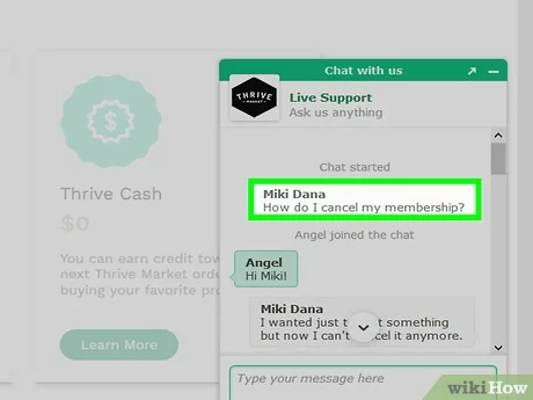 If you want to cancel the Thrive Market subscription through the official company website, then this is the method for you. Let us look at it closer.
STEP 1– First, go to the Thrive Market FAQ webpage by navigating to this page on your web browser.
STEP 2– In the bottom right corner of the page, you will see a green chat button. Click on it to open a chat window.
STEP 3– In this chat window, you will be talking to a live agent who can help you with your cancellation. Just request them to cancel your Thrive membership. Once they do, you have successfully ended your Thrive membership.
Cancel Thrive Market via the phone
Want to talk directly to a customer support executive at Thrive Market? Sure, you can do it by dialing (866) 419-2174 on your phone. You will reach the representative, and you can ask them to cancel your membership. While doing so, you need to share your membership details with them so they can identify your account.
But remember! You can only call to cancel on Mondays to Fridays, from 6 am to 3 pm PST. These are their working hours, so be sure to reach them during this time.
After getting them to cancel your membership, ask them to send you a confirmation mail to your email account. This can serve as evidence if your membership status is still active.
How do I cancel auto-renewal on Thrive Market?
---
Autoship is an auto-renewal of your shipment services. You can turn this off easily by following the steps below.
STEP 1– Firstly, go to https://thrivemarket.com/my-items/autoship/next-shipment on your internet browser.
STEP 2– Scroll all the way down to the bottom of the webpage where you will see the Autoship FAQ section. Then, tap on the See All FAQs option.
STEP 3– Select the How do I turn off Autoship? button, after which you have to click on Pause Autoship.
STEP 4– You will then notice a pop-up message that is a confirmation message. Here, you need to hit the Yes, pause Autoship button to turn off auto-renewal on your shipments.
Cancellation Policy of Thrive Market
---
There are only a few things to keep in mind when it comes to Thrive Market's cancellation policy. You can relax because you will not have to pay any early termination fee whatsoever after you cancel your membership.
Once you cancel your subscription, you may enjoy the benefits of it until your billing period ends. Once your billing cycle finishes, your subscription will be canceled completely and you will lose all access to the perks of the membership.
If you order a shipment after you canceled your subscription and lost all benefits, you will have to pay the current rate for an annual plan. But be careful, because this fee cannot be refunded.
Can I pause my Thrive Market Membership?
---
Unfortunately, you cannot pause your Thrive Market membership. This may be a letdown for most customers because many subscriptions have the feature to temporarily put your membership on hold. But, Thrive Market does not.
However, you do have the option to reactivate your membership whenever you want by selecting the Reactivate your Membership option on their website. Once you do, your membership will resume.
Conclusion
---
So, guys, we have seen the three different ways to cancel your Thrive Market subscription. You can do it through phone, email, and the website. All the methods are extremely easy, especially because we have explained them in detail for you.
Choose the method that you find easiest and do it so you can say goodbye to Thrive Market soon. It may be hard at first, but there are plenty of services like Thrive Market that you can explore and try out in the future.