When you sign up for an account on Roku, the I.P. address associated with your home Wi-Fi network detects your location and sets the region to match your location.
Since Roku's location decides what channels you get access to, and more importantly, what channels you DON'T get access to, this becomes a prime factor in streaming your favorite content on Roku.
Even if Roku offers a particular channel in its lineup, if the channel is outside your region, you won't be able to access it. But, that doesn't mean that there aren't any alternatives to solve this problem.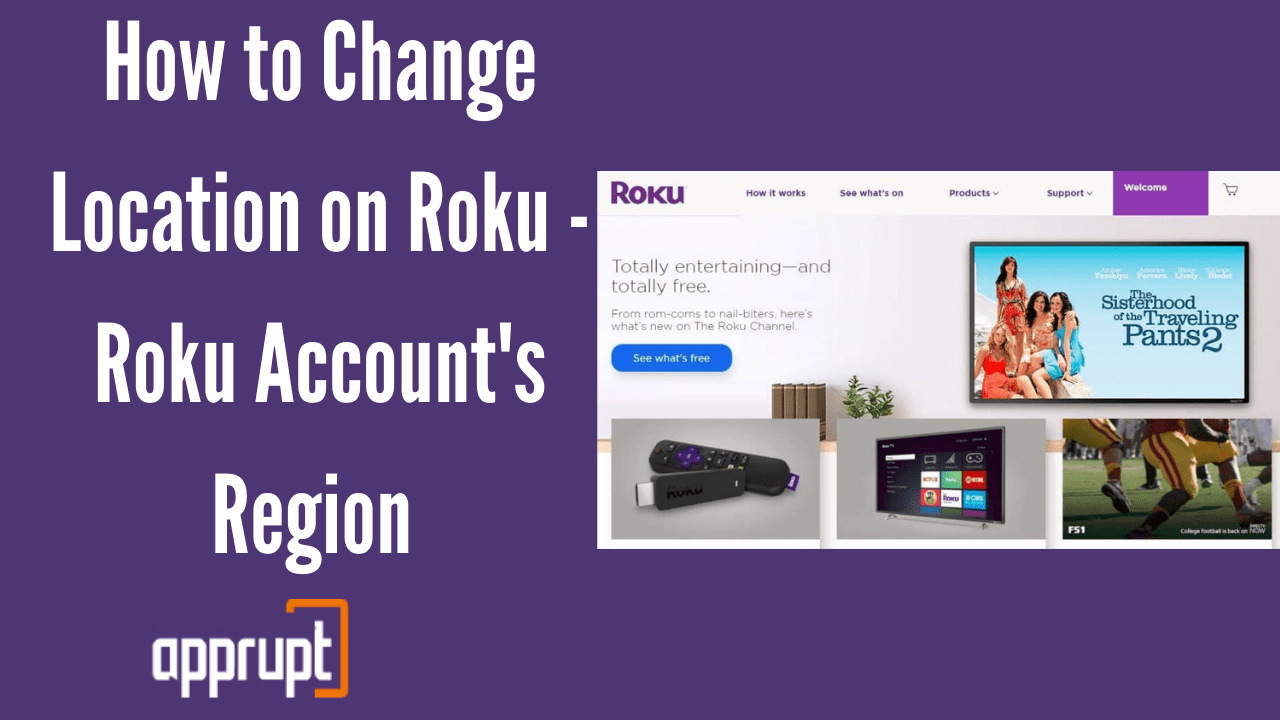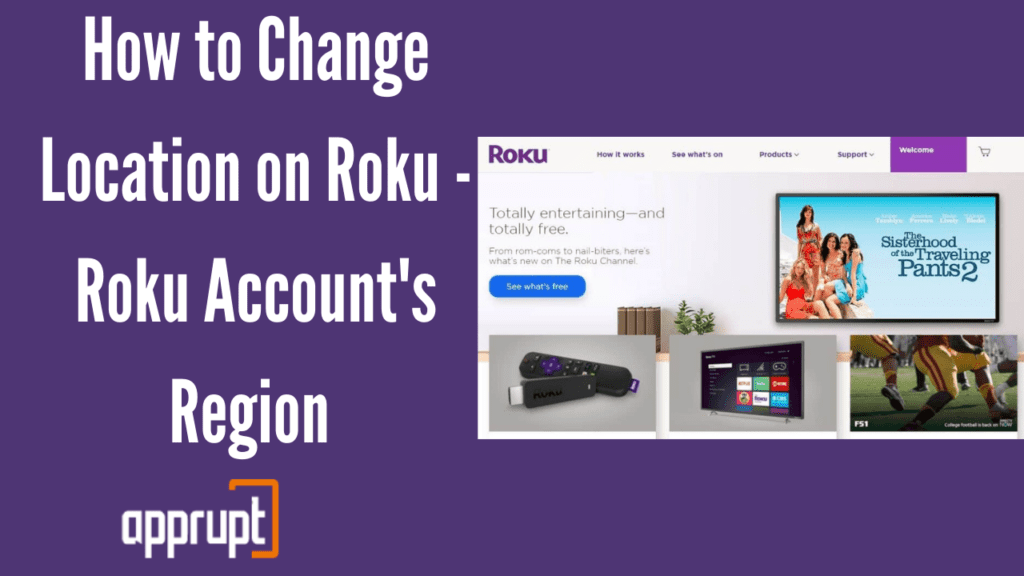 Let's take a closer look at how to change your location on Roku –
How to Change Your Roku Account's Region
---
Since the channels you have access to depend highly on your region, it is very important to select an appropriate region to watch the content of your choice.
Another important thing to note here is that a particular region cannot be changed on your Roku account once set.
— To change the account's region, you will have to create a new account with your chosen region.
Along with this, you'll also need your Wi-Fi connection's I.P. to be of the same location as the region you have selected.
Roku's account's region can be changed easily using either a VPN or a Smart DNS. Although it sounds extremely difficult and fancy, setting up a VPN or a Smart DNS is actually a very simple process and has several other benefits other than helping you watch the content of your choice.
How to Access the Content on your New Roku Account Region Using a VPN
---
A VPN stands for Virtual Private Network, a device that connects you to a server reroutes your traffic, giving you a different I.P. address in the process. In simpler terms, it changes your Roku device's location to a new virtual location so you can access and watch content from that location.
Other than helping you watch content from all around the world, VPNs are extremely useful in protecting your online data and identity.
Here's a quick step-by-step guide on how to access content on your new account region using a VPN –
Step 1 – Set up a VPN by signing up for a reliable VPN service. NordVPN, Surfshark, and ExpressVPN are the most popular options available.
Step 2 – By reading your VPN's online or manual instructions, connect it to your router.
Step 3 – After the setup is complete, select a region you want to associate your Roku account with.
Step 4 – If you're a new Roku user, start with the sign-up process and fill in your details.
Step 5 – Enter a new e-mail address and password, different from your old Roku account, if any.
Step 6 – Confirm the account information, and you're good to go!
Alternatively, if you already have a Roku account, you will have to first fully reset your device. This can be done by going into the Advanced System Settings on your device and selecting the Factory Reset option.
Once this entire process is complete and your Roku and VPN are both setup, you can switch your locations in a flash by just changing your VPN location. As long as you keep your VPN connected and activated each time you use Roku, you can stream content from anywhere on the globe.
How to Access the Content on Your New Roku Account Region Using a Smart DNS
---
Smart DNS helps you unblock geo-restricted sites and services by using your DNS (Domain Name Server). This is simpler than setting up a VPN and serves the same purpose.
Most DNS services come with guides on using and configuring them on your router.
Depending on your router, you can access and change your DNS settings. For example, TP-Link, D-Link, or any Linux-supported router allows you to set up and configure your DNS settings manually.
Unlocator, NordVPN, ExpressVPN, BulletVPN, etc., are some of the easy-to-use Smart DNS available.
Although, if you own a modem supported by your I.S.P., you will not be able to change your DNS settings on it. You will need to buy a secondary router and connect Roku to this secondary router to resolve this.
How to Change the Netflix Location on a Roku Device
---
Your Netflix location on a Roku device depends on the region you have selected on Roku. For example, if your account region is in the U.S.A., you will get access to American Netflix.
To watch Netflix from a different region, you will have to use either a VPN or a Smart DNS. How to configure and set it up is given above.
Once set, just by changing your VPN location, you will be able to change your I.P. address and watch content from a different location.
FAQs
---
Will changing my location to the U.S. on a Roku allow me to watch American Netflix?
Yes, changing your location to the U.S. on a Roku will allow you to watch all the content available on American Netflix.
In general, by using a VPN and setting your appropriate device location, you can watch Netflix content streaming all over the globe!
How does Roku know your location?
The moment you connect to the internet, when you switch on your Roku device, your home Wi-Fi's I.P. address helps Roku track your location.
This tracked location is then used to streamline the channels and subscriptions you can watch on your Roku device.
Final Thoughts
---
Roku has access to many streaming subscriptions and even a more immense amount of content available on its platform. Due to geo-restrictions, only a fraction of it is available to us based on our region.
With the help of Smart DNS and VPNs, you can change your location on Roku and have all the content available – right at your fingertips!