Are you looking to watch live sports on Roku? We will briefly describe some popular sports channels and live tv streaming services available on the Roku channel store that you can watch free or paid. You can easily stream your favorite sports events on roku without cable at an affordable budget.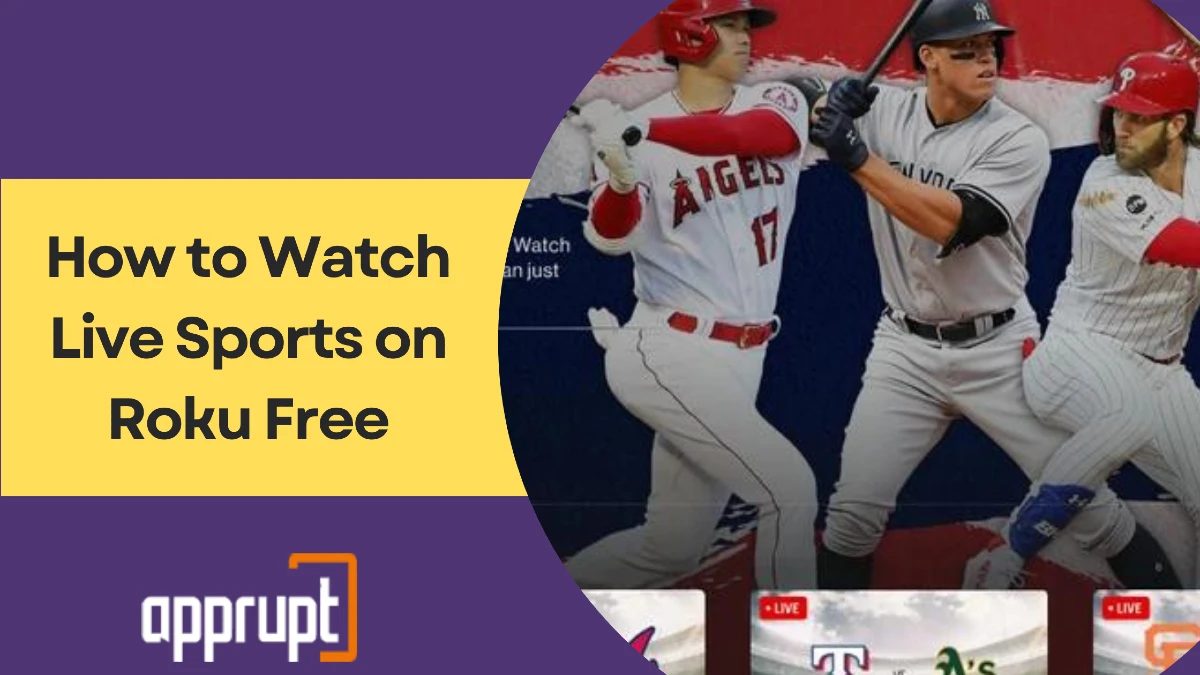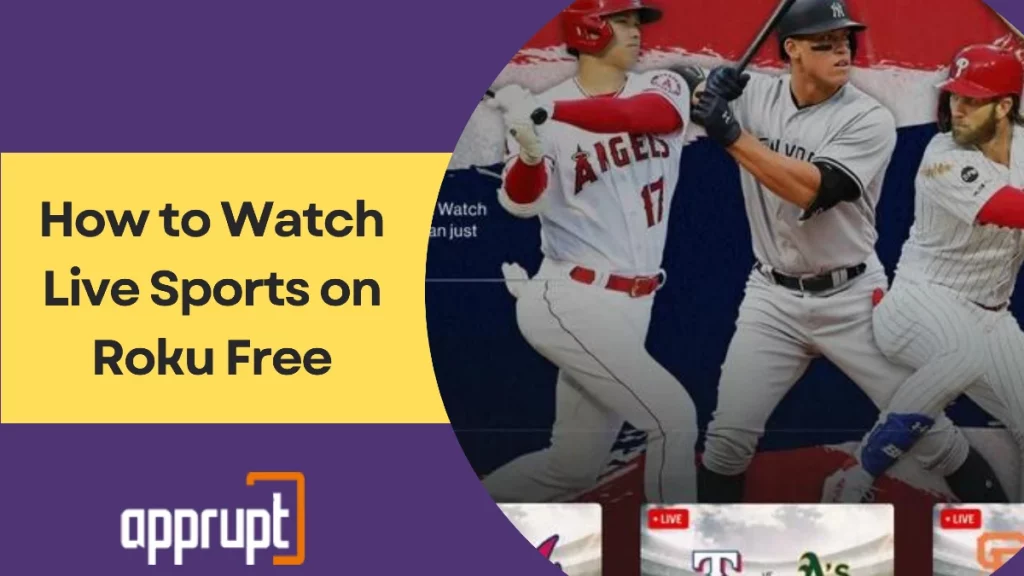 Can You Watch Live Sports on Roku?
Roku's rigid support for different apps & streaming services makes it easy for sports fans to experience the live action of any sport, no matter which one. Roku has a channel store with plenty of sports channels and apps. You can add free sports channels from the Roku channel store with one click. You must subscribe to some streaming services that stream your desired sports channels.
How to Watch Live Sports on Roku for Free
---
Here are some popular sports channels available on Roku for free. Head to the Roku channel store. Use the search bar to find them. Click the "Add channel" button to install them on your Roku devices.
Total Football
Total Football channel broadcasts the best sports events of European Football. This channel updates News daily & includes match bulletins, press conferences, and interviews from Europe. You can watch documentaries & biographies of some great football legends and players.
Fox Sports
You can install Fox Sports on Roku at zero cost from the Roku store. To access it for free on Roku, You must have either of these two things; otherwise, before streaming live sports on it, Roku will ask you to pay a significant price.
Cable tv provider subscription
Subscription of any live tv streaming services.
Red Bull Tv
With Red Bull Tv on Roku, you can also watch live sporting events of snowboarding, surfing, the popular Red Bull Air Race, etc. Add it to your Roku from its channel store.
The Roku Channel
This channel permits its users to stream many sports channels, including Outside TV, beIN extra, Fubo Sports, and Adventure sports network, at no cost. To access the Roku channel outside the US, UK, and Canada, you need a VPN. If you live in the USA, you can also use some of the best betting apps in California and make some money while watching sports.
How to Watch Live Sports on Roku Without Cable [Paid Sports Channels]
---
To access paid sports channels on Roku, you must purchase their subscription plans from their official websites. Search by name on the Roku Channel store and add.
Mlb Tv
With an MLB.TV subscription, you can enjoy a vast library of premium sports content and live baseball matches, including classic programs, documentaries, and World Series films.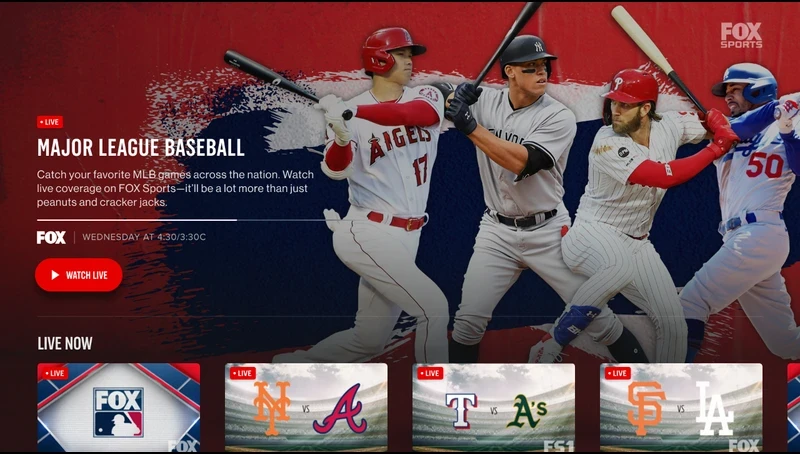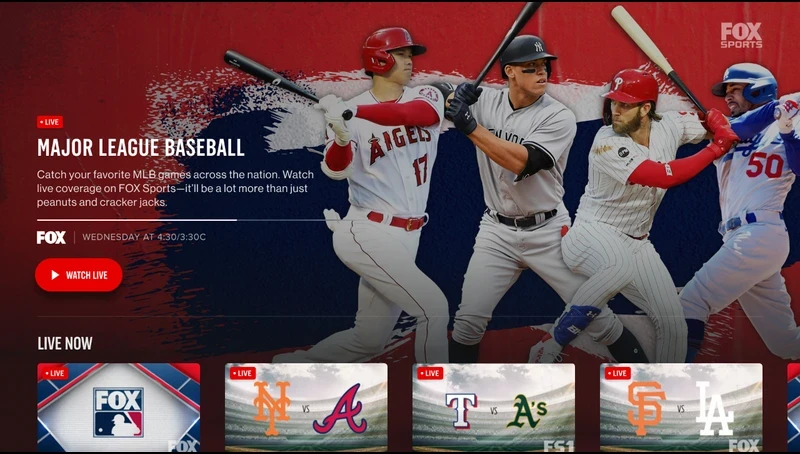 Sling Tv
With Sling TV, you can play your favorite games on Roku affordably. Its blue package provides NBC Sports Network & NFL Network. The Sling Orange package offers ESPN, ESPN2, MotorTrend, and ESPN3. By paying $15/mo., you can stream NFL Network, Tennis Channel, Fox Sports 2, Olympic Channel, Big Ten Network, and Golf Channel.
Youtube Tv
YouTube TV package starts at $64.99/mo with access to ESPN, CBS Sports, Golf Channel, ACC Network, NBC Sports Network, Big Ten Network, NBA TV, and MLB Network. You can buy add-on channels like NBA League Pass ($40/mo.) & FOX Soccer Plus ($15/mo.)
NBA Channel
NBA Channel on Roku offers many live games, including their replays, highlights, stats, and score updates, from the league. Its starting price is a minimum of $6.99/mo.
FuboTv
FuboTV basic package of $54.99/mo provides diverse sports content from NBC Sports Network, beIN Sports, FOX Sports, NBA TV, CBS Sports Network, and NFL Network. Its Cycling Package (for $11.99/mo) offers the Fubo Cycling channel with TyC Sports, Eleven Sports, Gol TV, FOX Soccer Plus, and Zone Futbol.
Hulu With Live
At a monthly subscription of $65, Hulu streams live-streaming sports on channels NBC, ESPN, FOX, and Golf Channel. You can watch sports content from Big Ten Network, ESPNU, MotorTrend, SEC Network, ESPN College Extra, and CBS Sports Networks, along with documentaries and movies.
At&t Tv
At&t Tv special plan ($69.99/mo. + $8.49/mo regional sports) delivers 65+ channels consisting of Fox Sports 1, ESPN/ESPN2, NBC Sports Network, TNT, TBS, and regional sports networks. You can obtain At&t Tv Sports Package for $13.99/mo via its subsidiary & satellite TV provider (includes 35+ specialty & regional sports networks).
Nhl Channel
The NHL channel on Roku allows you to watch different sports from the league, after-match highlights on-demand events with NHL.com content. To access this channel on Roku, you must have an NHL TV subscription.
Espn+
To watch ESPN+, you must add the ESPN channel from the Roku Channel Store. With its affordable subscription of $5/mo, you can watch live sports covered by ESPN, like The Masters, Grand Slam tennis, NCAA Football Bowl games, the Open Championships, and more global sports.  
Fox Sports
To watch the content of the FOX Sports app, you must buy its subscription plan starting at $25 per month with a 14-day free trial. After this, you can stream your favorite sports live, including college football, WWE, MLB, Boxing, NASCAR, Olympics, NFL, College Football, Soccer, etc.
How Can You Watch Dofu Sports on Roku?
---
The Roku channel store doesn't support any channel or app for Dofu sports. You can watch Dofu Sports on Roku using screen mirroring. Here are the steps for your Android phone.
Open the google play store and install Dofu Live Stream App.
Open your android's notification panel.
Tap on the "Cast." Different androids have different options for casting, like Smart View or Screen Mirror.
Connect both Roku and your phone through the same wifi.
Select the Roku player and run the Dofu Live stream app. Open any favorite sport to mirror onto your Roku.
Frequently Asked Questions
---
What App on Roku Can I Watch Football?
Paid apps – Tennis Channel, ESPN+, Fox Sports, MLB TV, NBA, NHL, and Golf.
Free apps – Total Football Tv, Fox sports.
How Can I Watch NFL on Roku Without Cable or Satellite?
YouTube Tv is the best option to stream all NFL games on Roku. More streaming services and channels include DirectTv stream, FuboTV, Hulu with live Tv, Sling tv, NFL+, ESPN+, paramount+, and Fox sports.
Can I Watch UFC and Boxing on Roku?
ESPN+ streams UFC live games for $5/mo Live boxing matches price differs according to the streaming platform. DAZN offers around 100 fight nights for $20/month. Fox Sports telecasts boxing championships at PPV prices.