Did you know that you can watch TruTV without a subscription to any cable TV provider? We are here with this article to tell you all you need to know.
All you require is access to a streaming device like Roku, Smart TV, or  Amazon Fire TV and any live TV streaming services like Sling TV, AT&T TV, Hulu Live TV, or Youtube TV that includes TruTV on their channels list.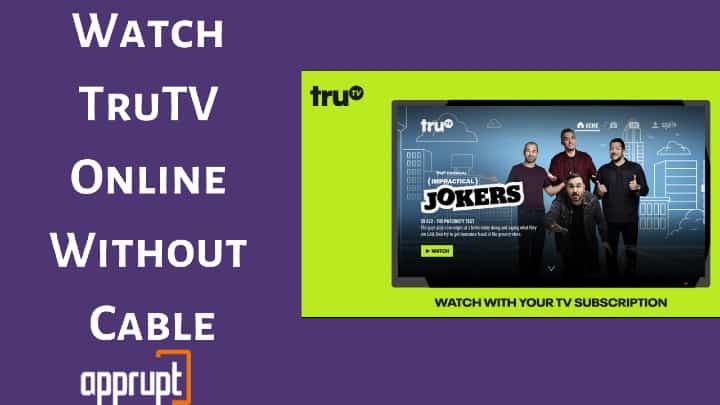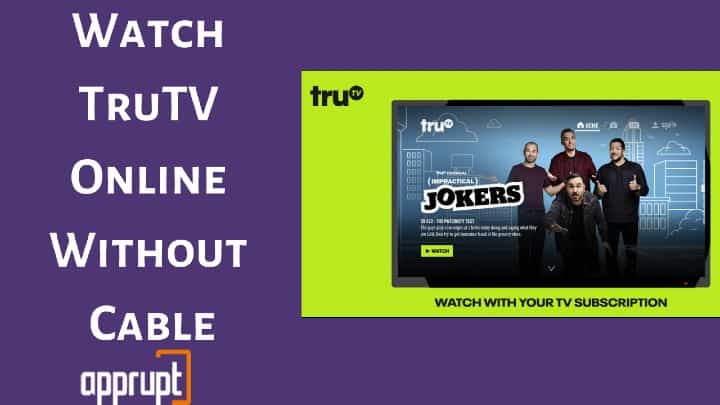 The Cheapest Way To Watch TruTV
---
Sling TV is the most affordable way to stream TruTV. All you need to do is to sign up for their service.
There are no long-term contracts or subscriptions and you can cancel your account whenever you want.
TruTV is available on their "Blue" plan which comes at $30 per month. You can also watch it with their "Orange" plan with an additional "Comedy Extra" add-on for $6/month. 
Apart from this, you would get full access to the best quality entertainment from channels like HGTV, A&E, and so on. 
You can stream your favorite shows live, on-demand, or record them for up to 50 hours (or can be upgraded for more) on the platform's cloud DVR storage facility.
It supports a long list of devices that includes Windows and Mac Laptops and PCs, Android and iOS devices, Amazon Fire TV, Roku, Nexus Player, 4th Generation Apple TV, Xbox One, Chromecast, and so many more. 
Other Streaming Services With TruTV
---
You can watch all the TruTV content on several other streaming platforms other than Sling TV. Here we have summarized the major features for the most popular services.
Watch TruTV on Hulu
---
You can stream TruTV to your heart's content on Hulu. It has many amazing features.
It has an extensive on-demand library and a newly added Live TV service that includes channels like TNT, A&E, HGTV, FX, etc apart from TruTV.
You get access to 50 hours of upgradable cloud-based DVR storage with the base subscription plan.
It allows up to 2 simultaneous streams which can be upgraded.
It lets you create up to 6 personalized profiles in one plan.
It provides support to a wide range of browsers, mobile and TV devices. It supports Roku, Amazon Fire TV, Google Chromecast, Apple TV, Android, iOS and Windows Smartphones and tablets, PlayStation 3 and 4, Xbox 360, Xbox One, Wii and Wii U, and many more.
You can subscribe to Hulu for $64.99 per month which comes with a 1-week free trial period.
TruTV on AT&T TV or DIRECTV Stream
---
Another alternative to watch all of TruTV without cable TV is AT&T TV.
You need to buy a subscription to the channel, starting at $69.99 per month.
You can stream content from a large variety of channels, including TruTV.
It allows up to 3 simultaneous streams.
You get access to its cloud DVR storage.
It supports all popular devices like Roku, Android TV, Apple TV, Amazon Fire TV, and so on.
If you are looking to know what channel is trutv on direct, it is on channel 246.
TruTV on YouTube TV
---
TruTV is one of the many in YouTube TV's wide range of channels. It has quite a list of cool features.
You get access to over 70 channels which includes several local network channels, other than TruTV.
You can also stream movies and series on-demand.
You can download all shows you like as it comes with an unlimited cloud storage space and can stream it anytime or from anywhere you want.
It lets its users watch on up to 3 devices simultaneously.
The platform provides supports to all major devices like Android, iOS, Apple TV, Fire TV, Chromecast, and more, except Roku. However, you can get access to YouTube TV through the official YouTube app on Roku TV.
You can enjoy all these features and more on this platform with a subscription for $64.99 per month with a 1-week free trial period.
Stream TruTV Shows On-Demand
---
There is a range of options available in the market that lets you stream TruTV shows on demand. You can choose any of them based on your preference of watchlist.
If you want to catch up with all the previous seasons of a show you are interested in, Hulu would be the best choice. With its massive on-demand library, you can stream all the TruTV shows like Angie Tribeca, American Dad!, and The Detour from the very beginning. You can also check out what's trending on its TruTV on-demand page with its live broadcast service.
If you're looking for only a selected few shows to watch, you should buy all the broadcasted seasons of the shows from iTunes, Amazon, or some other service. This would come way more affordable than subscribing to all that TruTV has to offer. If you are lucky, you can even watch the show that you want for free if it's amongst the selected episodes available for free on Amazon Fire TV and Fire TV Stick.
If you only care about one show and want to watch its latest episodes on Amazon, just get the season pass for $19.99 which is much less than most monthly subscription plans.
If you wish to enjoy shows of more than one network, the smart move would be to get one of the live streaming services. You can watch them after buying them, which lets you rewatch them anytime you want in the future.
Watch TruTV for Free
---
The trick to keep watching TruTV for free is to use the free trials offered by every streaming platform by using different email ids every time.
Both Hulu Live TV and YouTube TV offer a 1-week free trial period to their customers. You can make use of this and cancel just before the weekends and the trial expires.
That way, you don't have to pay a penny and you can keep streaming for free as long you can keep getting witty new email addresses and payment methods.
This way, you can also experiment with all the live TV streaming services available currently and choose the one that suits you best.
How to Watch TruTV on Roku
---
You can enjoy all your favorite TruTV shows on your big Roku screen via subscribing to either Sling TV, Hulu Live TV, YouTube TV, or AT&T TV. You need to add apps of either of these streaming platforms to your Roku device to start watching.
Step 1: Turn on the Roku device and press the home button on the remote to open the Roku home screen.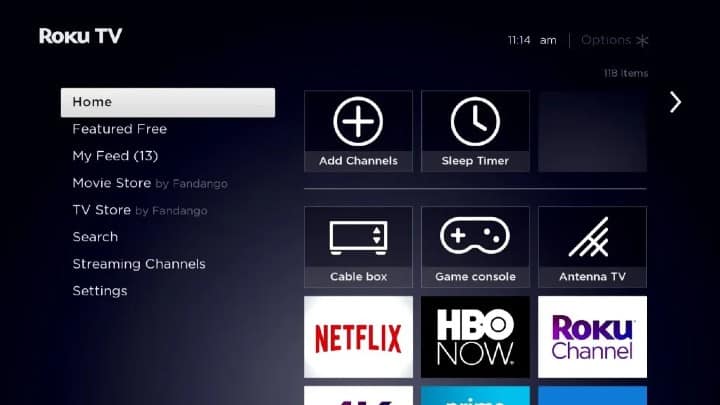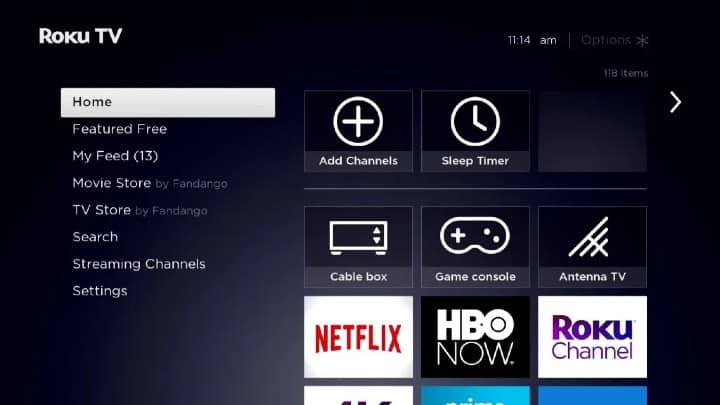 Step 2: Select the "Streaming Channels" option from the left sidebar to launch the Roku Channel Store.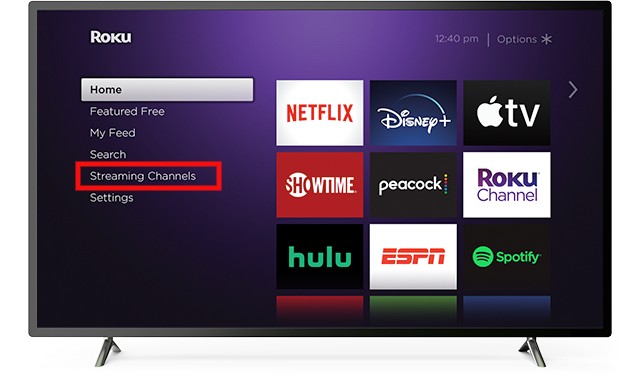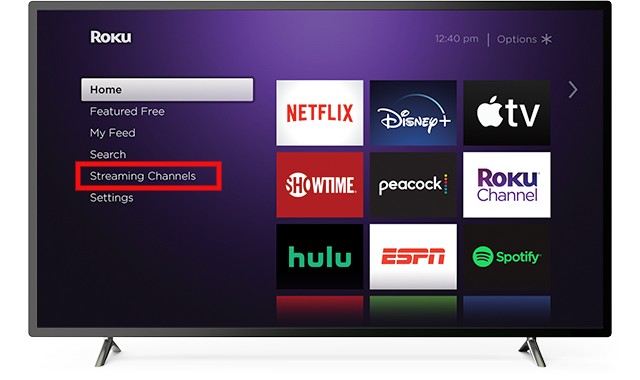 Step 3: Scroll down to choose "Search" and type in the name of the app you wish to add. Select the app from the search results.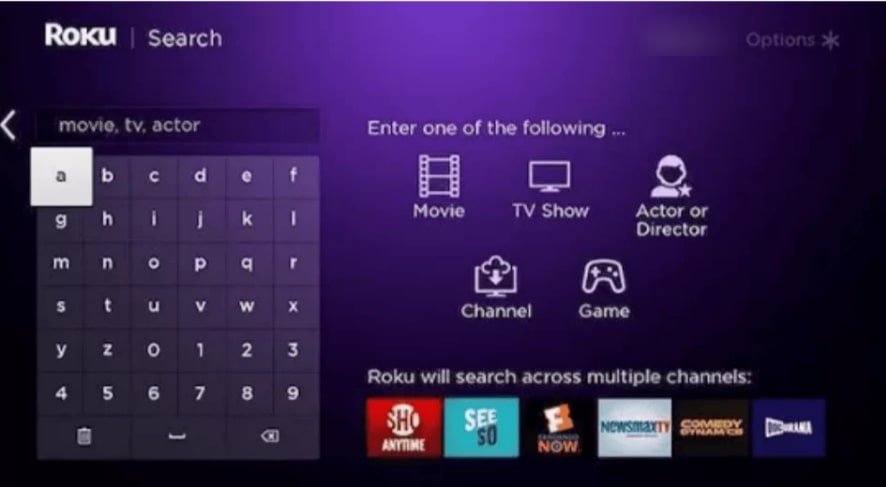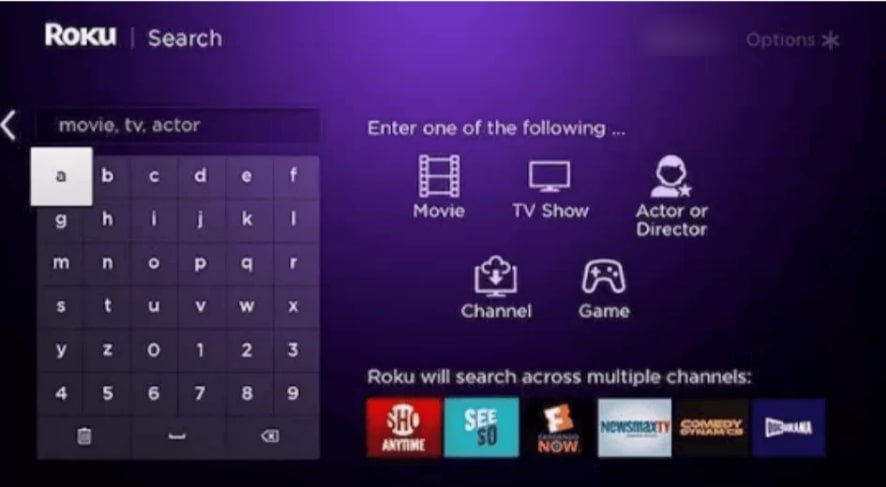 Step 4: Now, select "Add Channel" to start downloading the channel to your Roku. If it's already added, you would see a "Go to Channel" option instead. 
Step 5: Once the app is done installing, launch it and log in with the right credentials. You can finally watch TruTV under the app's live TV category. 
Watch TruTV on Fire TV
---
To dig into all of TruTV on Fire TV, you need a subscription to either Sling TV, Hulu Live TV, YouTube TV, or AT&T TV.
Step 1: Launch the home screen on your Fire TV. On the top-left corner of the screen, select the search icon.
Step 2: Type in the name of the app you want to download in the search bar. Click on the app from the search results and press "Ok".
Step 3: Now, click on the "Download" option to initialize the installation process.
Step 4: Once it's done, launch the app and log in using the credentials created while purchasing the subscription. You can stream TruTV under the Live TV category on the channel.
Watch TruTV on Apple TV
---
Like all of its competitors, you need a subscription to either of the streaming services that include Sling TV, Hulu Live TV, YouTube TV, and AT&T TV, to enjoy TruTV on AppleTV.
Step 1: In the top-left corner of the home page, navigate to the search icon.
Step 2: Enter the name of the streaming app you wish to download in the search bar.  
Step 3: Choose the app from the results. Select the cloud icon to start installing the app.
Step 4: Open the app after it gets downloaded and sign in with the credentials used while subscribing to the channel. You can now stream TruTV on the channel through its Live TV option.
Using the TruTV App
---
You can watch as much TruTV content as you want on the official TruTV app available on every major streaming device on the market. All you need is a cable or satellite TV subscription to log in to your account on the app using the appropriate credentials of the subscription plan and you are good to go.
However, you cannot use the credential details of the subscription plans you bought for other services, in this app. 
What Channel Is Trutv on Cable:
---
Here is channel number for trutv on the basic cable network.
| | |
| --- | --- |
| Dish Network | Channel 242 (SD/HD) |
| DirecTV | Channel 246 (SD/HD)Channel 1246 (VOD) |
| Verizon FiOS | Channel 183 (SD)Channel 683 (HD) |