Are you searching for a solution to stream Hulu on Roku? You've landed on the right page!
Hulu is hands down one of the most popular OTT platforms in the US. It is a subscription-based service that streams live TV, on-demand movies, sports, news, etc. What makes this platform even better is that it is compatible with the best media streaming devices like Amazon FireStick TV, Xbox, iOS, Android, and even Roku.
Hulu offers ad-supported and ad-free plans. And you can also purchase extras to customize your plan. That said, let's see how to stream Hulu on Roku.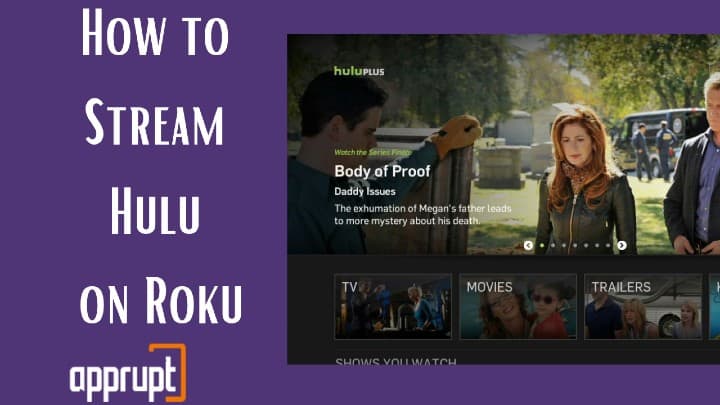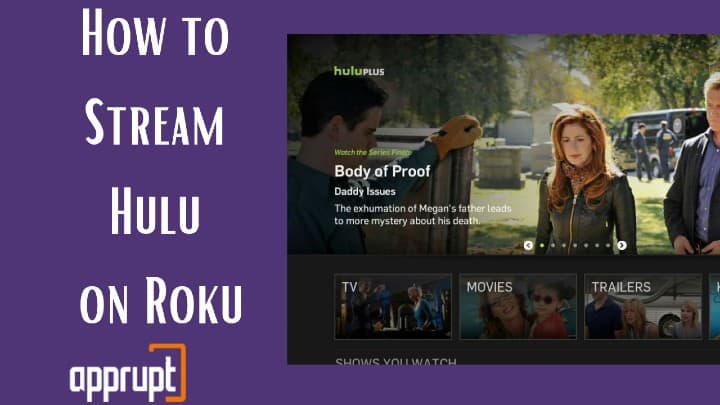 Is Hulu on Roku Yet?
---
Yes, Hulu Live TV is available as a designated app on most Roku devices. Some of these include Roku Ultra, Roku Premiere, Roku Premiere +, Roku Express, Roku Express+, Roku TV, Roku 3, Roku 4, Roku Streaming stick, 4k Roku TV, and Roku 2 (4210X).
If you own any of these Roku devices, it won't take you a while to install and view Hulu on Roku. But if you have any other models, you won't find the Hulu app on your Roku 🙁
Further, Hulu Live TV is only available in the US. That means you cannot install Hulu from outside the US officially. But you can watch Hulu on Roku using a VPN service.
Note: In case you don't know the version of your Roku, you can check it from Settings > System > About.
How to Get Hulu on Roku
---
As mentioned earlier, Hulu is available on the Roku Channel Store. So, you can add and install the app from there as easily as you would install an app on your mobile. All you need to do is power up your Roku device and follow the steps listed here.
Step 1: Visit the Roku home screen using your Roku remote.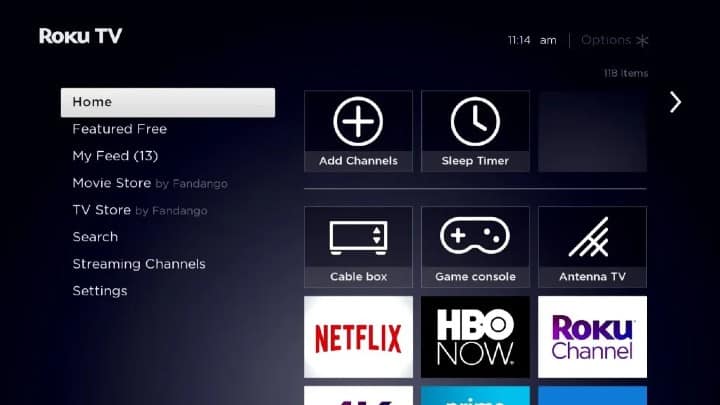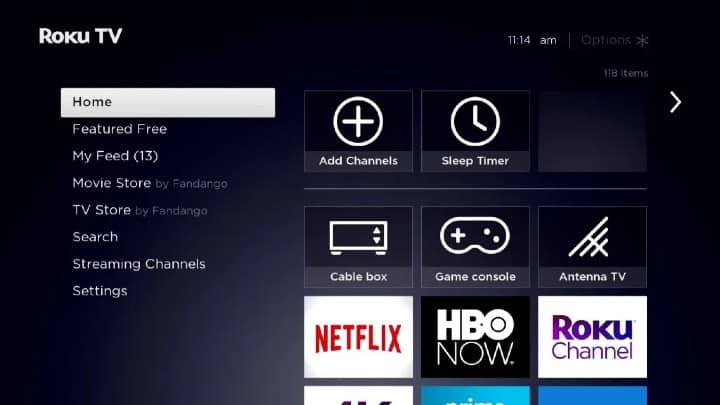 Step 2: Click on Streaming Channels from the menu.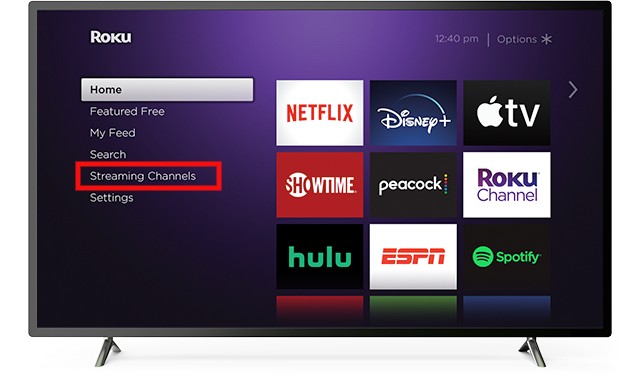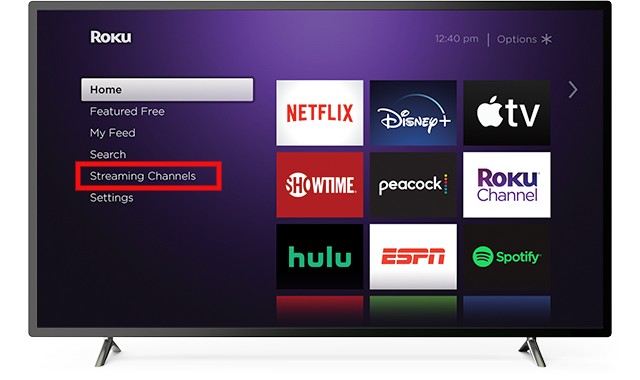 Step 3: Click Search Channels and type Hulu in the search bar.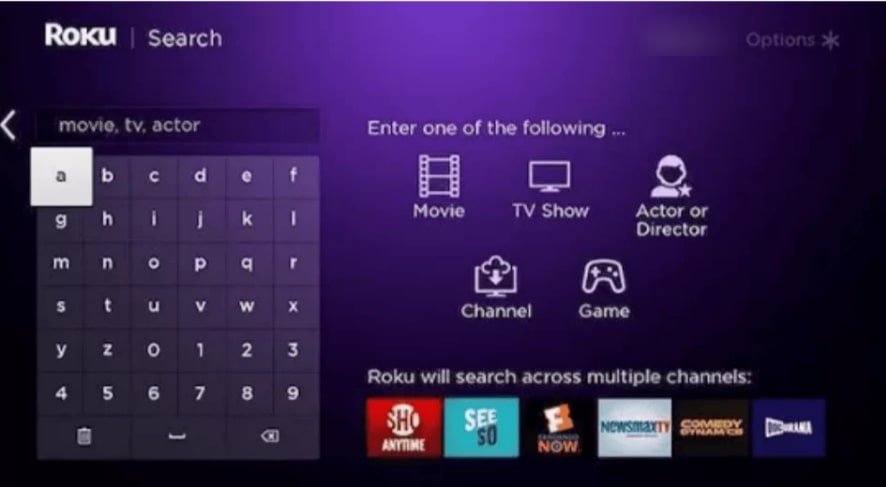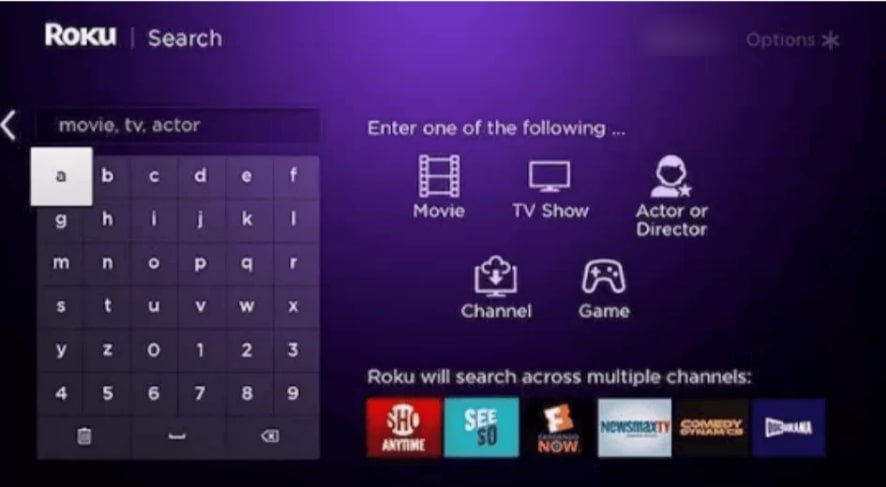 Step 4: Select the Hulu channel and click on Add Channel.


Step 5: Click on OK after the installation is over.
Step 6: Open the Hulu app from the Channel list and log in with your Hulu login credentials.
Step 7: You can now stream your favorite shows from Hulu on Roku.
Important: If you don't have a Hulu account, you will have to create it from the Hulu website first and purchase your subscription from there.
What Can I Watch on Hulu with Roku?
---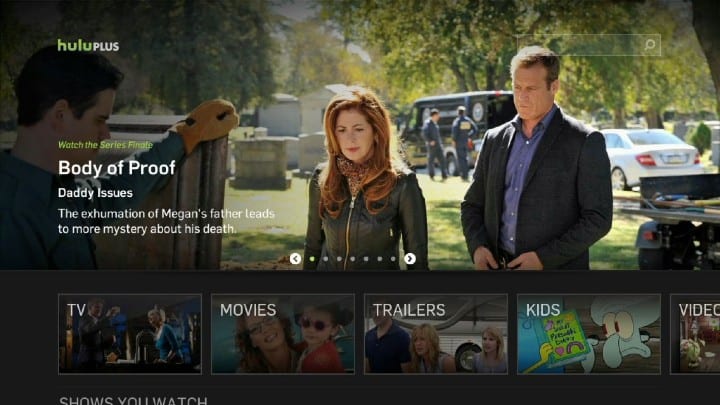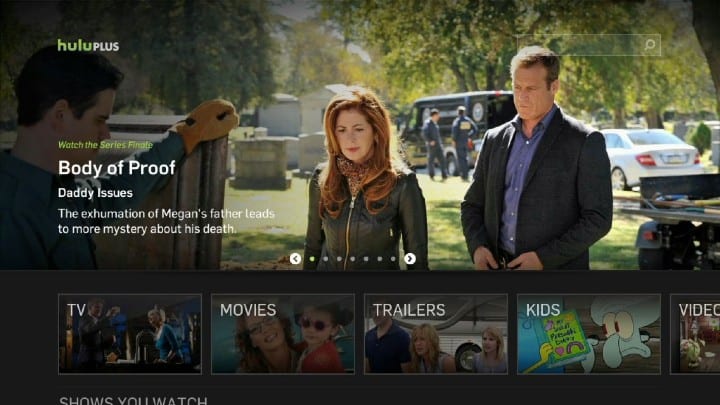 Hulu streams a wide range of on-demand libraries, movies, documentaries, sports, news, and live TV shows. It has content in almost every genre, including action, adventure, comedy, kids, family, romance, etc. So, regardless of your taste in entertainment, you will get something to watch on Hulu.
Some popular titles on Hulu are The Handmaid's Tale, Creed II, Parasite, Terminator: Dark Fate, The Lodge, Cheers, Frasier, and Palm Springs. With the Hulu subscription, you also get access to Hulu Original Shows.
Additionally, Hulu gives you access to many streaming service providers like HBO Max, FOX Network, National Geography, Disney Plus, and many more. That means you can stream shows from these apps as well.
What are Other Streaming Services Available on Roku?
---
Hulu live tv subscription is not limited to Hulu shows and movies. It supports various streaming services, so you can access them using your Hulu on Roku. But be mindful that the benefits will vary based on the plan you select.
Below are some streaming TV services available on Hulu Roku:
Disney Plus
Amazon Prime Video
HBO
Netflix
ESPN+
Cinemax
Crunchyroll
Can You Watch Hulu on Older Roku Models?
---
Though Hulu is available on most Roku devices, some older models don't support Hulu. For instance, you can only access the Classic Hulu app on newer roku models 2400 to 3100 and Roku Streaming stick models below 3420. And this app doesn't give you access to premium add-ons and Live TV like the latest Hulu app.
To access Hulu on older models, you can update the firmware, and if it doesn't help, you'll need to switch to a newer Roku streaming device.
However, if you use the latest Roku devices like Roku Premium, Roku Express, Roku TV, Roku Express +, etc., you'll need to update the firmware to 8.1 to access the Hulu app.
What Other Devices Can I Watch Hulu On – Hulu Supported devices?
---
Hulu is available on mobile devices, Windows, iOS, and various media streaming devices. So, you can watch Hulu streaming library using these devices. Below is a list of devices that are compatible with Hulu.
Android devices
Android TV
iOS devices (iPad, iPhone)
Apple TV
Amazon Fire devices
Chromecast
Samsung, LG, Sony Smart TVs
Xbox One
Xbox 360
Mac PC
Xfinity Flex Streaming and X1 TV boxes
Sony Playstation (PS3 & PS5)
Nintendo Switch Consoles
How to Download Hulu Content on Roku
---
If you want to watch Hulu content in offline mode, you can do that as well. Hulu allows you to download its movies and TV shows and stream at your convenience. The only catch is that you should purchase its ad-free Hulu plan that costs $11.99 per month and use mobile devices (android or iOS). (Hulu on Roku does not let you download content.)
With this plan, you will get the feature to download Hulu content on your device by clicking on the Download symbol next to the content's name. After downloading the content, you can view it by selecting the Downloads icon at the bottom of the screen. And once you are done watching the movie or shows, you can delete them by clicking the Trash (Bin) icon.
Besides, you can even check out the list of all the downloadable content in a single click by tapping on the Downloadable option in the Browse menu.
Conclusion
---
If you have a compatible Roku device, you can get the Hulu app on Roku within a few minutes. So, if you have been looking for a platform that streams mind-blowing entertainment content, think no more and get the Hulu app! Also, Hulu offers a free 7-days trial for new users, so you can claim that from the website and enjoy streaming Hulu.