Do you enjoy watching car racing events and love the thrill of fast cars whooshing by? Then you must be a fan of the National Association for Stock Car Auto Racing (NASCAR) channel on Roku.
Originally an American-based sports company, this channel is now available on Roku so that fans can watch their favorite sports and get all the latest updates on it. Even though it does not have any stand-alone app on Roku yet, you can stream it all you want on the NBC Sports app.
Stay with us and read till the end of this article to know all that you can about this thrilling sports channel.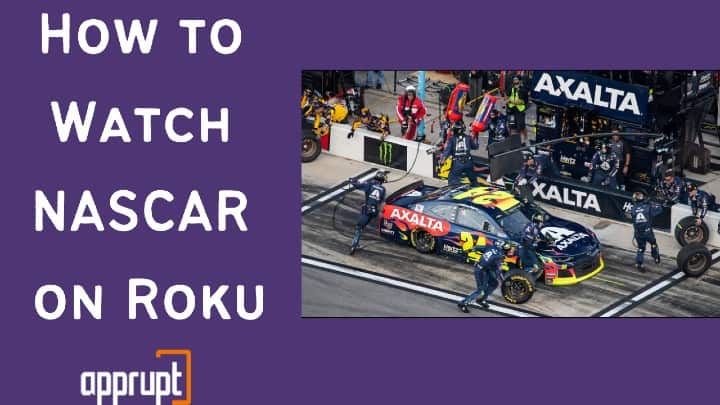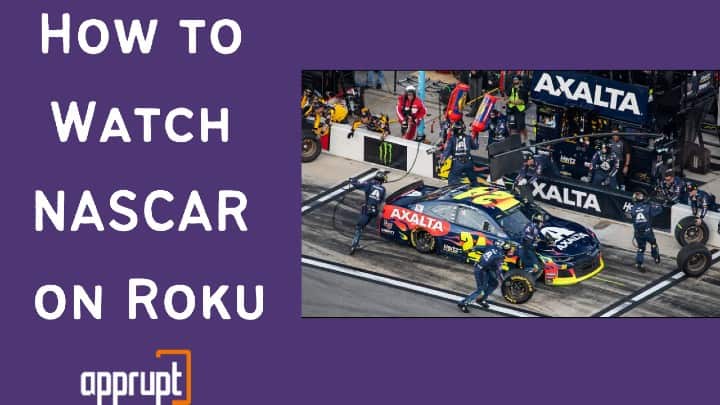 Features
---
You can stream all the live racing matches, highlights, exclusive content, NASCAR news, more updates about the top drivers, and much more on the NASCAR app.
You can watch all the best of NASCAR series including Xfinity Series, Gander RV & Outdoors Truck Series, Cup Series, and so on.
It offers the leaderboard and scores all every NASCAR series.
It even has features like reminders and alerts for upcoming events on the platform which you can turn on as per your interests.
If you wish to enjoy watching NASCAR without any ad breaks, then you can get its premium subscription.
Pricing of NASCAR
There are currently two different subscription options offered by NASCAR.
Seasonal Purchase – it costs $29.99 per season
Monthly Plan – it costs $4.99 per month
How to Watch NASCAR on Roku via NBC?
---
Since NASCAR does not have any designated app for the Roku platform, you have to watch it via other platforms like NBS Sports. You can easily download the official NBC sports network app for Roku from the Roku Channel Store in the following way:
Step 1: Get started with connecting the Roku device and the TV using the HDMI cord and turn on their power.
Step 2: Connect your Roku streaming player to a strong Wireless internet connection and open Roku's Home Page by pressing the home button on the Roku remote.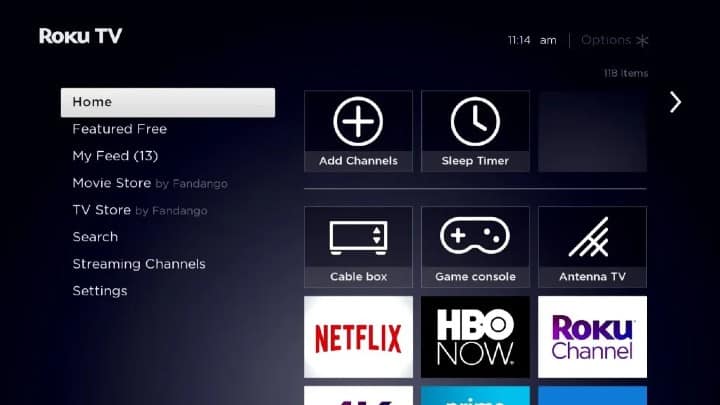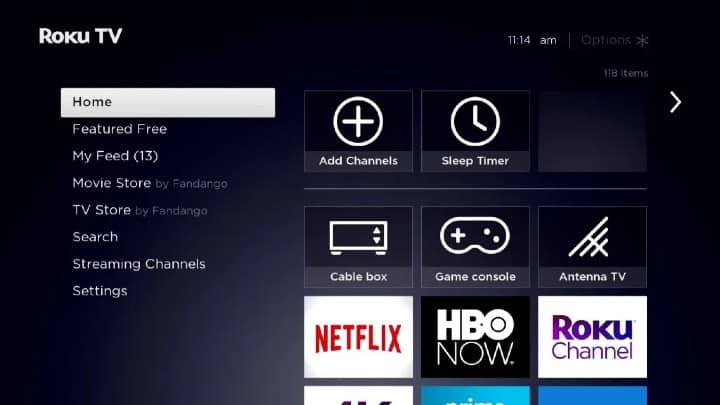 Step 3: Now, head over to the Streaming Channels button on the panel on the left part of the screen. This would kickstart the Roku Channel Store.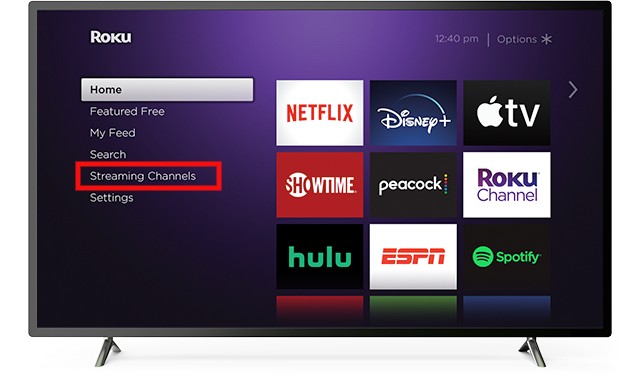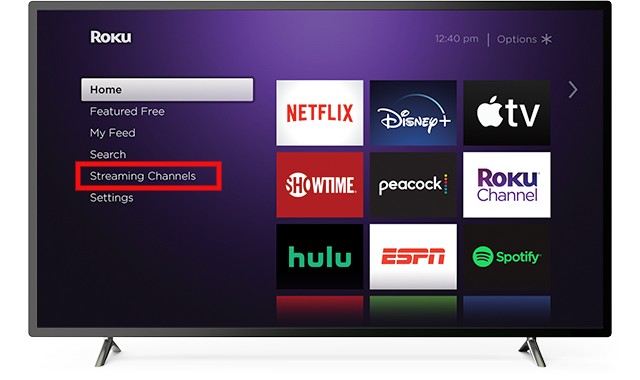 Step 4: Scroll to the Search Channels option and enter NBC Sports in the search bar using the virtual keyboard.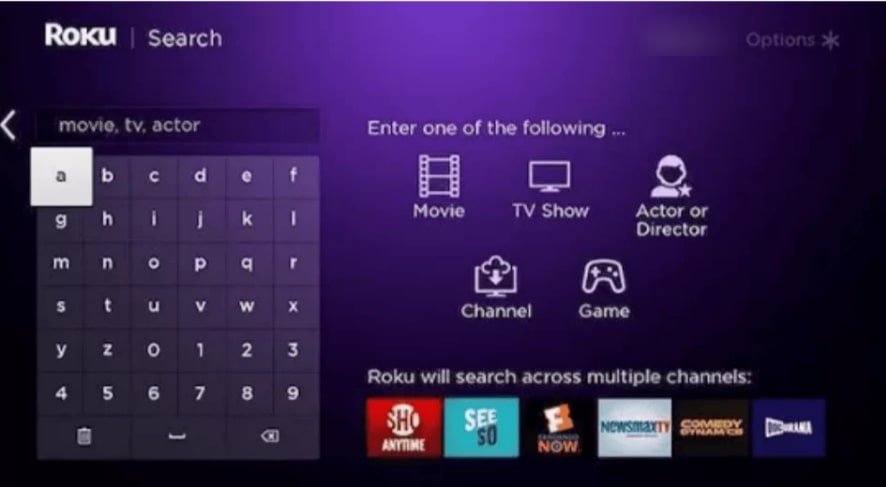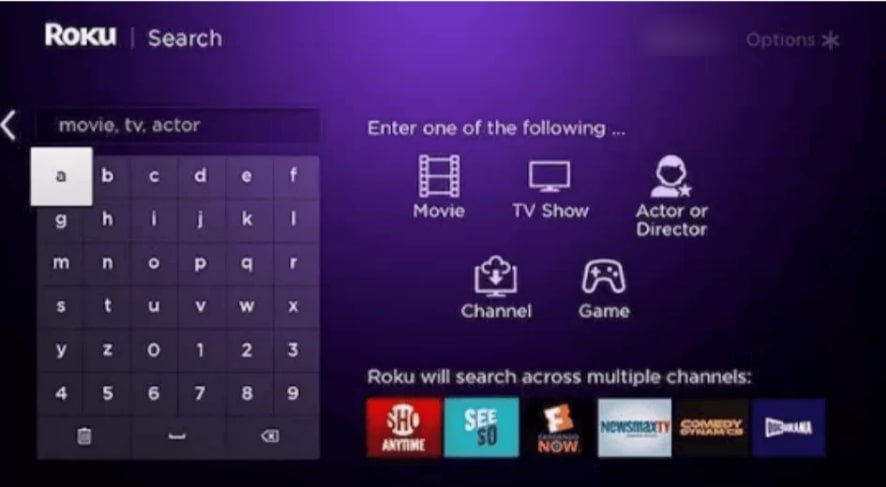 Step 5: Choose the app from the suggestions list. It would then bring you to the channel description page with an Add Channel button. Click on it.


Step 6: Wait while the app gets downloaded onto your Roku TV. When it is done, a confirmation prompt would appear on the screen. Tap on Ok.
Step 7: Next, sign in to your NBC account with proper credentials. If you do not have an existing account, then follow the on-screen instruction to create one.
Step 8: When you finally see the NBC Sports home screen, go to the NASCAR channel and dive into all the content available on the platform.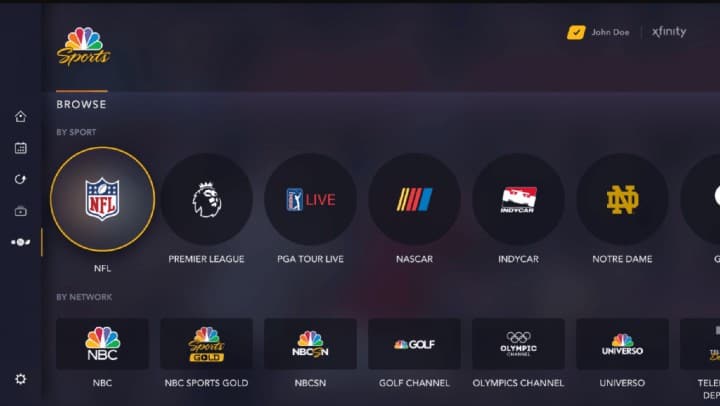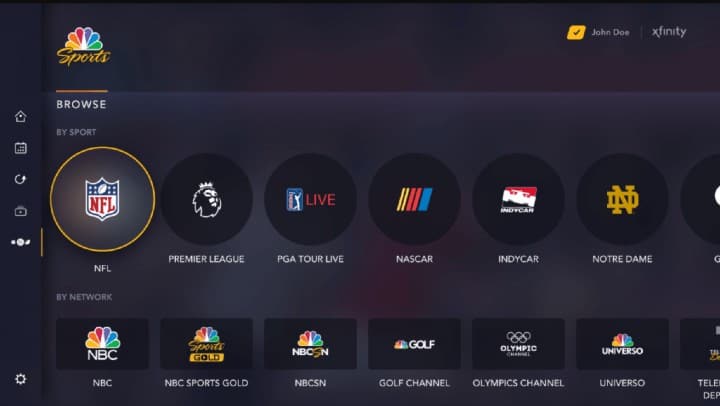 Alternate Methods to Watch NASCAR on Roku
---
You can watch all that NASCAR has to offer to your heart's content through several other alternative ways as well. You can subscribe to any of the following live TV streaming services to enjoy all of your favorite car racing events without cable TV:
Hulu with Live TV
AT&T TV Now
FuboTV
Sling TV
YouTube TV
Hulu with Live TV
---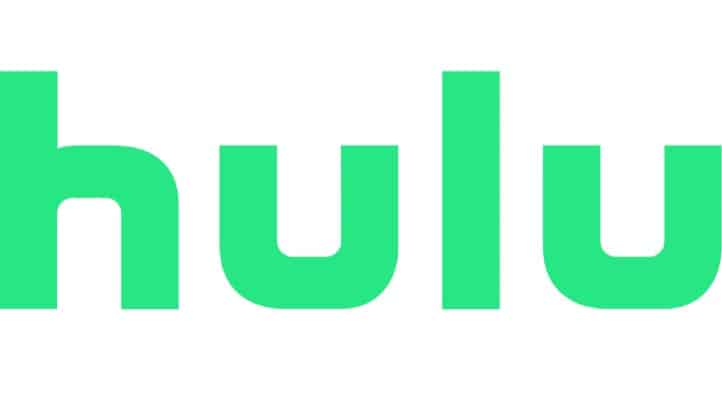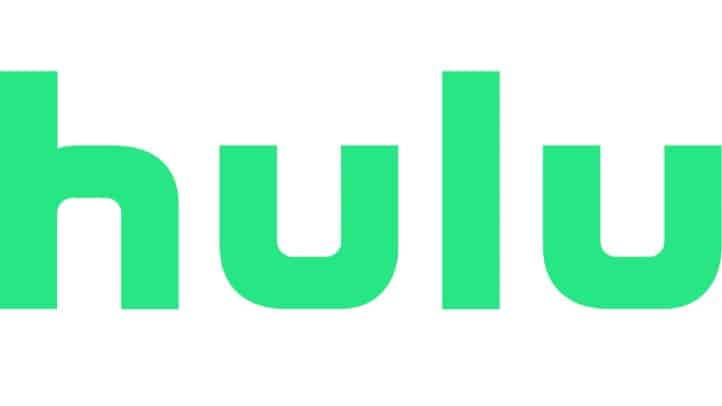 Hulu with Live TV is the first option on this list that offers NASCAR along with 65+ other cable channels including FOX, NBC, NBCSN, FS1, and many more. It has only one subscription plan that costs $64.99 per month and comes with a 7-days free trial period.
It offers 2 simultaneous streams and up to 50 hours of cloud DVR storage, both of which can be upgraded with an additional $9.99 per month charge. It also has a large ad-supported on-demand library that includes all the top shows including many Hulu originals. You can also stream it on a long list of devices like Apple TV, Roku, Chromecast, Amazon Fire TV, web browsers, iOS, and Android devices, some LG, Samsung smart TVs as well as the Xbox One and Nintendo Switch gaming consoles.
AT&T TV Now
---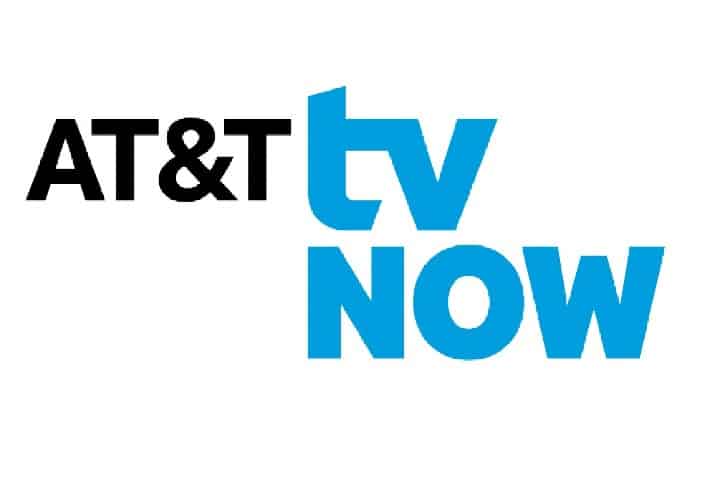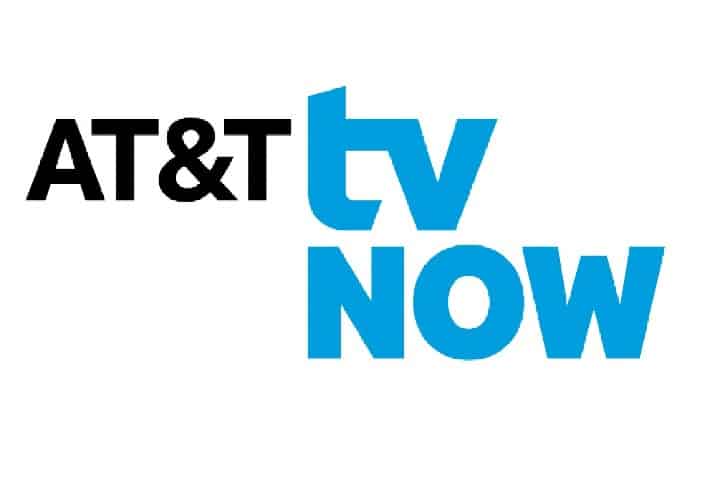 AT&T TV NOW is an option more on the expensive side. Its "Entertainment Package" offers 65+ channels including NASCAR, FOX, NBC, NBCSN, ESPN, Fox News, Food Network, HGTV, FX, and more for $69.99 per month along with a 7-days free trial.
It supports all the major streaming platforms like Roku, Chromecast, iOS and Android phones, web browsers, Amazon Fire TV, Apple TV, and many more. You can watch on up to 3 screens simultaneously and record up to 20 hours of content on its cloud DVR storage. You can also browse through its vast on-demand library consisting of over 40,000 titles.
FuboTV
---

FuboTV is a sports-focused streaming service and hence it is a great platform to stream NASCAR along with more than 100 other sports and entertainment channels like FOX, FS1,
NBC, NBCSN, etc. Its VOD library also has a wide collection of content, including recently aired episodes, past seasons from its channels, and blockbuster movies.
Currently, it offers 250 hours of cloud DVR storage and 3 simultaneous streams. It also delivers great platform support that includes Amazon Fire TV, Apple TV, web browser, Chromecast, Roku, and so on.
Sling TV
---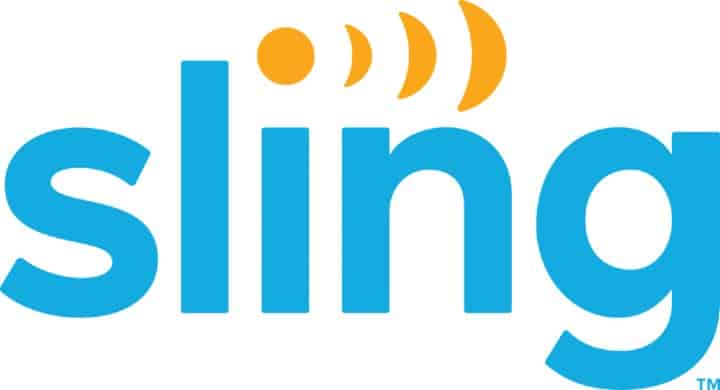 SlingTV is one of the leading streaming services in the market because of its widest range of channels and customizing add-ons. Even though it offers 3 distinct subscription packages, you should opt for "Sling Blue" for $35 per month to stream NASCAR on Roku. It includes over 45 top-quality cable channels and offers a 3-days free trial.
It lets its users stream on 3 devices at once and record up to 10 hours of content using its cloud DVR feature. You can stream this on whatever device you want and also have fun with its large on-demand library.
Related: Watch FS1 on Roku
YouTube TV
---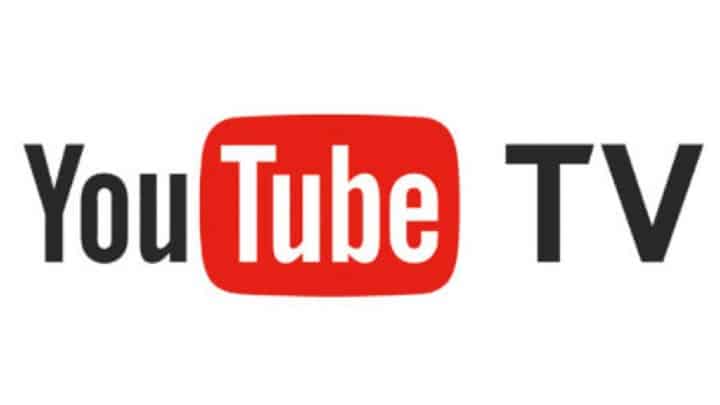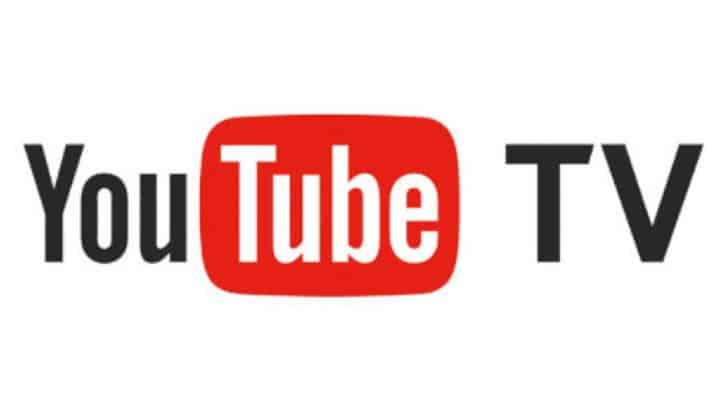 YouTube TV is our final pick in this list whose $64.99 per month subscription plan delivers 85+ channels that cover all the genres like sports, news, and entertainment channels. It has improved its platform support which now includes iOS and Android devices, Roku, Chromecast, Amazon Fire TV, Apple TV, Chrome browser, as well many different smart TVs from Samsung, Hisense, LG, and other companies and Xbox One.
Its unlimited cloud DVR storage for the first 9 months is what makes it stand out. You can also create up to 6 profiles, stream it on up to 3 devices at the same time, and surf through its decently big on-demand library.
Related: Add and Activate NESN on Roku
FAQs
---
What channel is NASCAR on Roku?
Roku does not provide any distinct channel for NASCAR. However, you can stream in on the NBC and NBC Sports channels available on the Channel Store.
What streaming service has NASCAR?
There are a number of streaming services that provide NASCAR in its channels' list. Some of these include Sling TV, fuboTV, Hulu with Live TV, AT&T TV, YouTube TV.
Is there an app to watch NASCAR live?
Yes, there is an official app for NASCAR available on the Google Play Store and the App Store. This app delivers all the live streams, highlights, updates, programs, and more on the NASCAR races.
Is the NASCAR app free?
Yes, the NASCAR app is available free of cost to install on your Android or iOS smartphones. You can use the app to keep updated with all your favorite car racing events on the go.