Ovation Now (formerly known as Ovation TV) is a popular channel streaming in most households across the USA. The channel has millions of subscribers across the nation. And why shouldn't it be?
After all, the channel has been streaming full episodes of TV series, movies, and much more for over two decades now. Besides, it is the only American channel that streams arts and entertainment content.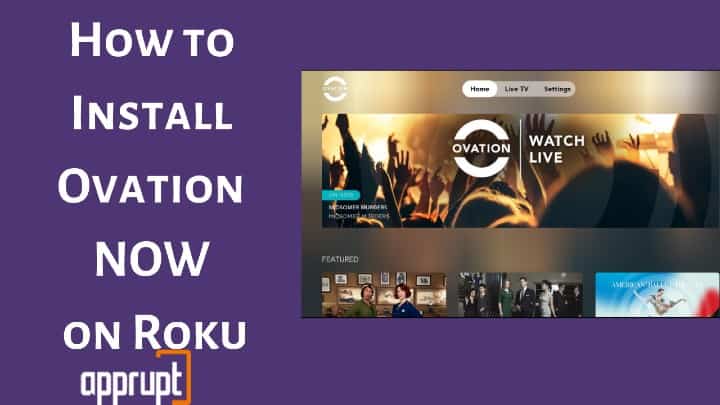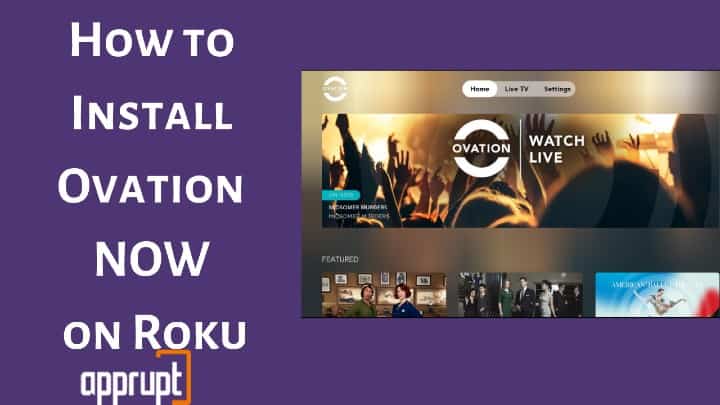 The channel is available on leading streaming devices like Roku, Apple TV, and even mobile devices, including Android and iOS. If you are a Roku user, here is your guide on how to install and activate Ovation Now on Roku.
How to Install Ovation NOW on Roku?
---
Fortunately, Ovation Now is available as a stand-alone channel on the Roku channel store. So, you can install Ovation Now on Roku in less than five minutes, using the procedure below:
Step 1: From your Roku home screen, select Streaming Channels.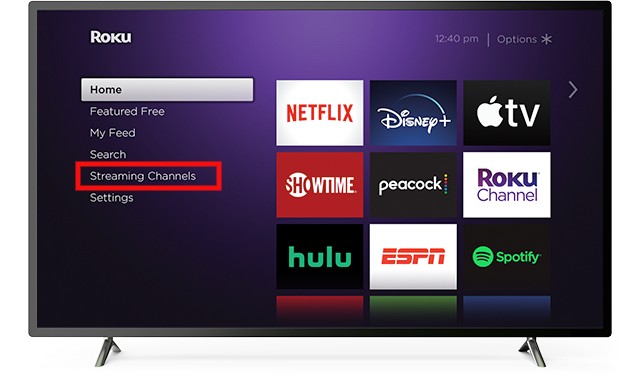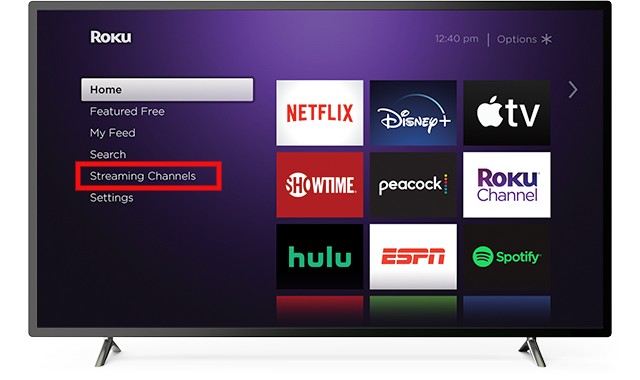 Step 2: Now click on Search Channels.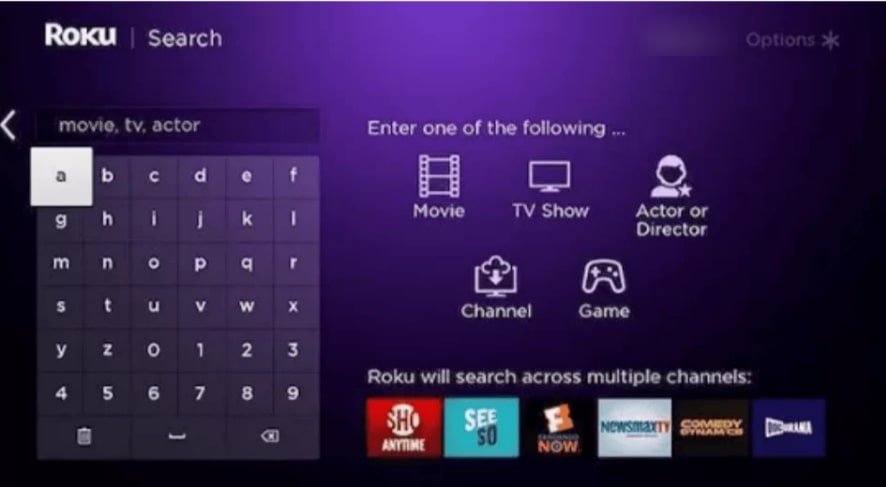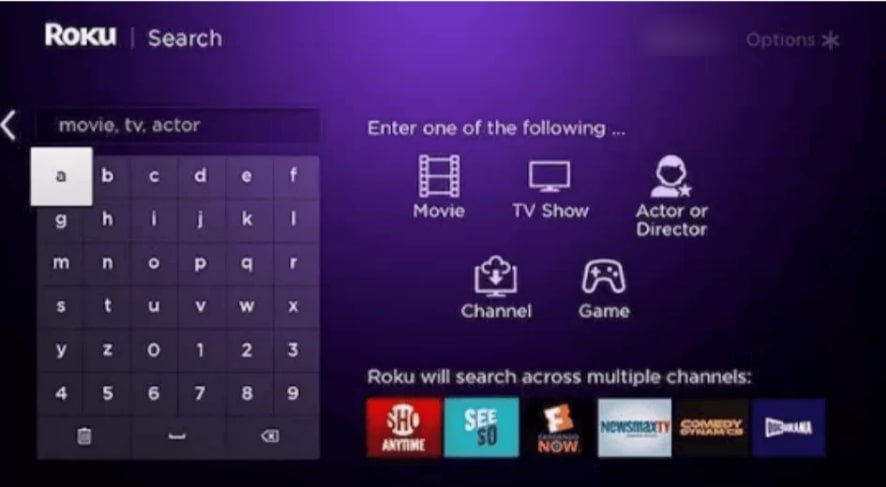 Step 3: Tap on the search bar and enter Ovation Now.
Step 4: Choose Ovation Now app from the results.
Step 5: Tap Add Channel.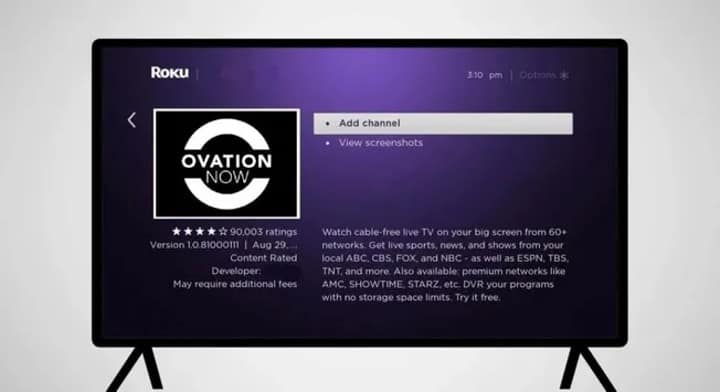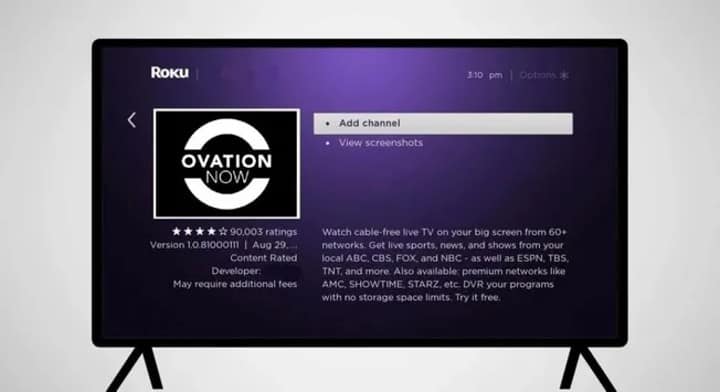 Step 6: After the channel installs, click OK on the popup that appears. You can now watch Ovation TV content on your Roku, but you will first have to activate the Ovation Now app.
How to Activate Ovation NOW – ovationtv.com/activate
---
To stream Ovation Now on Roku, it is necessary to activate the Ovation Now on the Roku app. Without activating it, you cannot access or browse through Ovation TV channel programs.
Step 1: From the Roku channel list, click on the Ovation Now app icon to open it.
Step 2: An activation code will now appear on the TV screen.
Step 3: Use your PC or mobile browser to visit https://www.ovationtv.com/activate/.
Step 4: Select your streaming device and TV provider from the option listed on the page.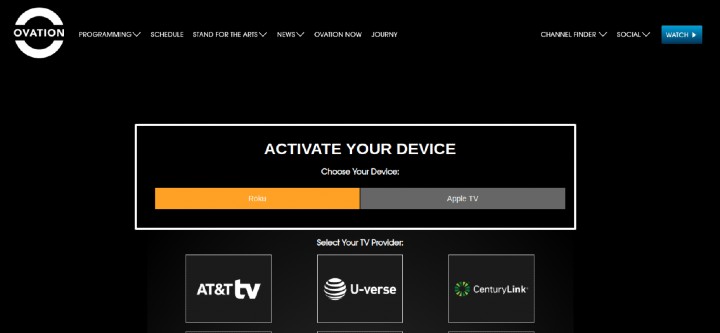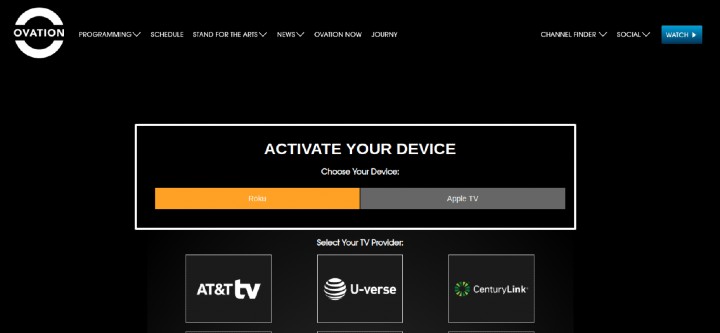 Step 5: In the space provided, type your activation code.
Step 6: Click on continue. You should see the Ovation Now home page loading on your Roku device. Choose your favorite live TV shows and enjoy streaming Ovation Now on Roku!
Wrapping Up
---
With Ovation Now on Roku device, you can access a wide range of shows and movies like McCallum, Inside the Actors Studio, A Place to Call Home, Murdoch Mysteries, Frankie Drake Mysteries, and several others.
However, although the Ovation Now channel is free for download on Roku, you need an active cable TV subscription to stream it. You can even stream Ovation Now on Roku using streaming services like Sling TV, YouTube TV, or Hulu.