Oprah Winfrey Network, also known as OWN, on Roku, is home to many popular TV shows including Dr. Phil, The Oprah Winfrey Show, Greenleaf, Super Soul Sunday, Queen Sugar, Black Love, Oprah Prime, Typer Perry, Ava Duvernay, The Swell Life, Iyanla: Fix My Life, Ready to Love, etc. Started as a joint project between Harpo Studios, Discovery, and Inc, this channel delivers a wide range of live and on-demand content which are majorly focused on African Americans.
You can watch this channel in various ways on your Roku, no matter whether you still got the cord or have already cut it. This article will outline all the features this channel brings to you, the procedures needed to add and activate it, and other alternatives to watch it without cable.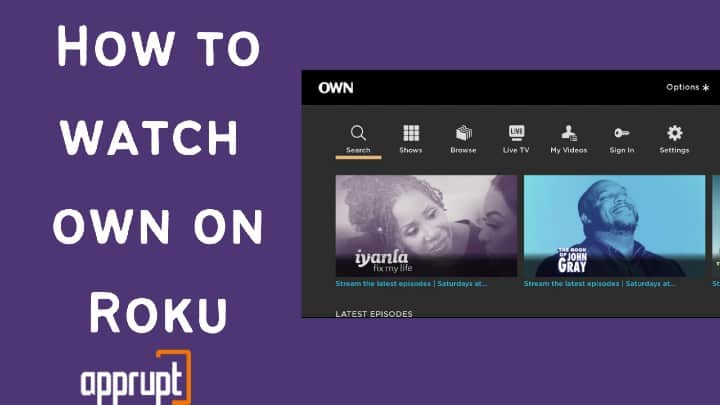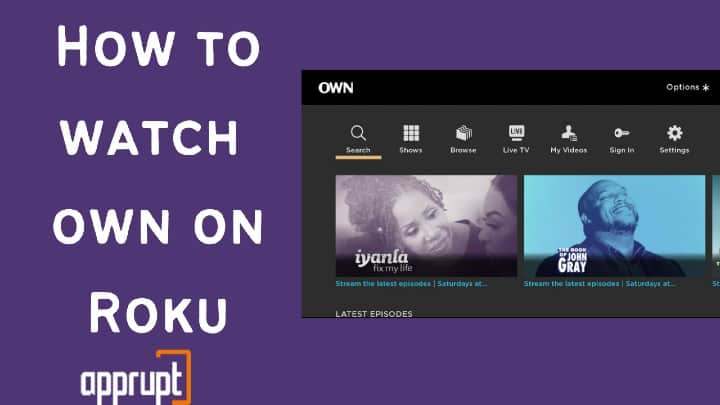 Features of Watch OWN
---
You can watch live broadcasts of all the OWN shows.
It provides a full 24×7 schedule of all the shows live broadcasted on the channel so that you can adjust the time to watch your favorite shows.
You can also binge full episodes of all of its shows from its vast on-demand library.
It brings an entire lineup of original OWN shows that includes talk shows, special events, documentaries, and so much more. They also telecast marathons of full episodes of their shows from the very beginning.
You can also continue watching content from where you left and not waste time fast-forwarding to the point.
The channel delivers content in 1080p high definition quality and also provides closed captioning for all of its live and on-demand content.
Pricing of Watch OWN
---
The OWN app is available to download on your Roku devices for free of cost. All you would need is a subscription to any popular cable or satellite TV provider like DirecTV, AT&T Uverse, Spectrum, Xfinity, Vidgo, Dish, YouTube TV, Verizon, etc.
Steps to Add Watch OWN on Roku
---
You would need to go through the following simple-to-follow steps to add the official OWN network channel app from the Roku Channel Store:
Step 1: Link the Roku device to the HDMI port of the TV using the HDMI cord and switch their power on.
Step 2: Connect your Roku to a strong Wifi and press the Roku remote's home button to launch its Home page.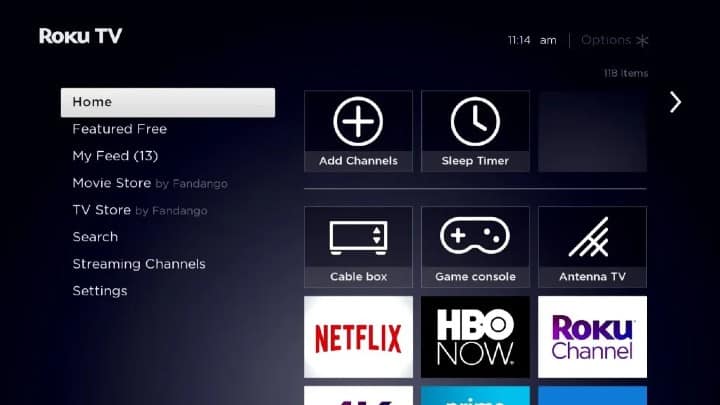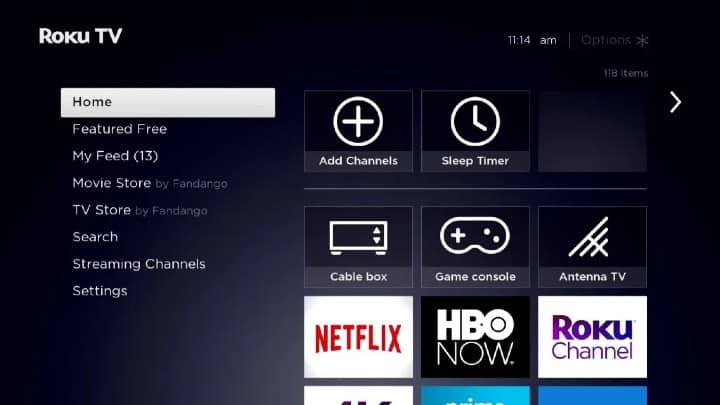 Step 3: Navigate to Streaming Channels on the left sidebar on the TV screen to launch the Roku Channel Store.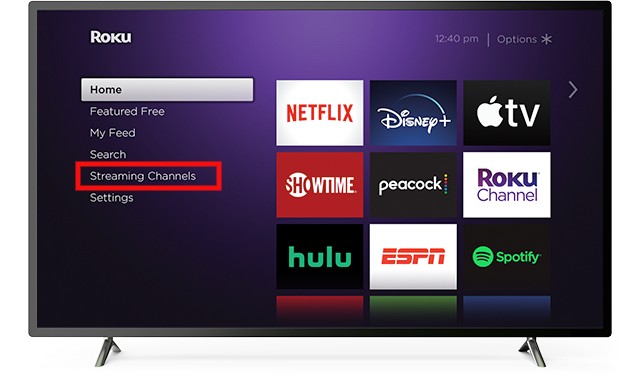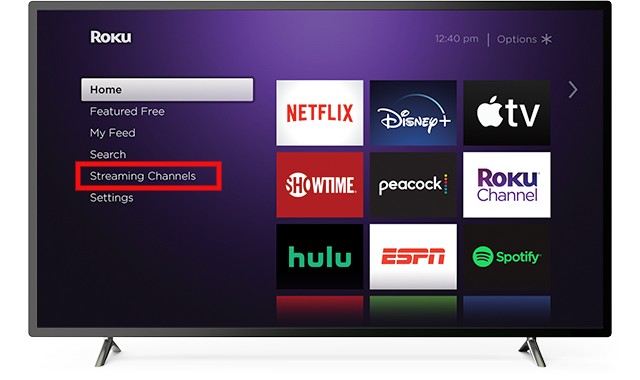 Step 4: Then, head to the Search Channels button and search for OWN.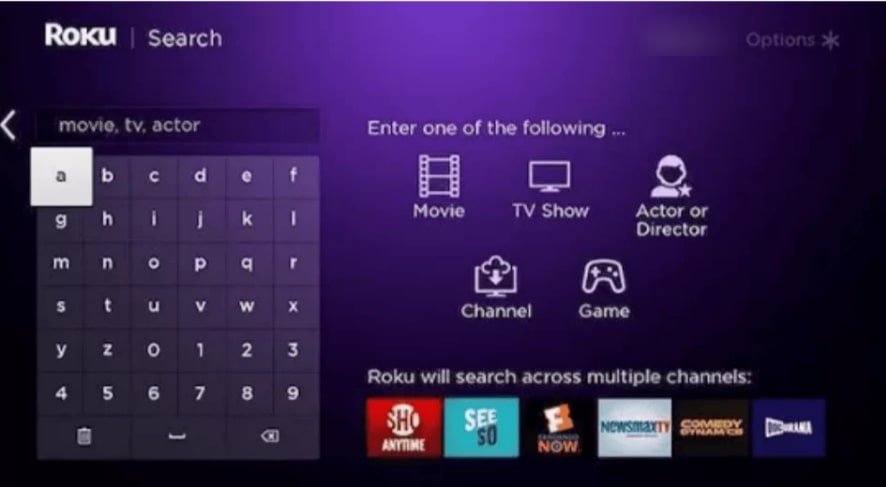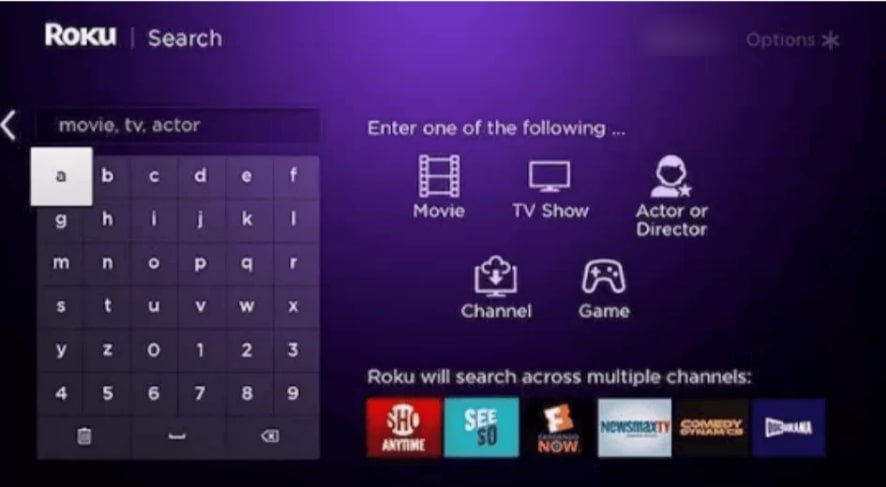 Step 5: Pick the app when it appears in the list of search results. The next page would display a preview of the channel. Tap on the Add Channel button to begin downloading the app onto your Roku.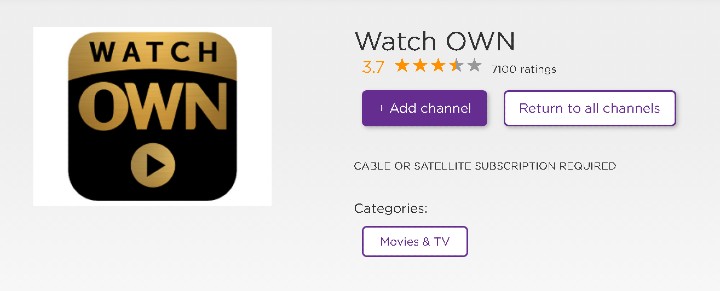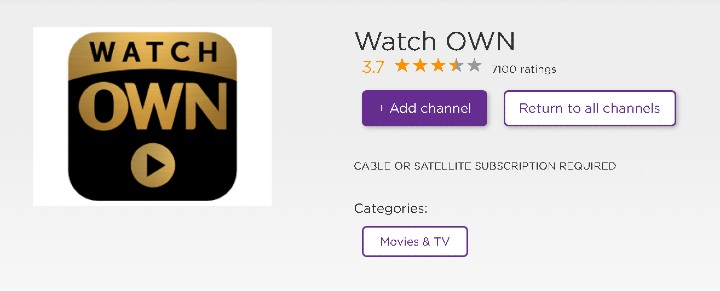 Step 6: Once it is done downloading, a message would pop up on the screen stating the same. Click on Ok.
Steps to Activate Watch OWN on Roku
---
You must activate the OWN app on your Roku streaming device from an external webpage to get complete access to all of its content.
Step 1: Click on Go to Channel after the completion of the app's installation procedure to open it on Roku.
Step 2: Sign in to your OWN account using proper credentials. An Activation code would now appear on the screen that you need to note down somewhere.
Step 3: Now, pick up any gadget which supports any web browser and visit https://start.watchown.tv/activate. Make sure the gadget you are using and your Roku device both are connected to the same wireless internet network connection.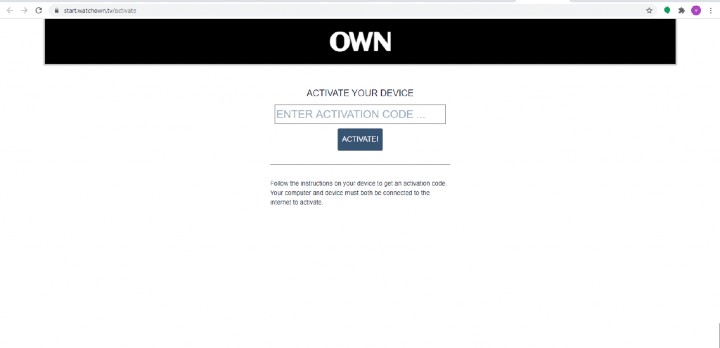 Step 4: Type in the activation code you noted in Step 2 and select Activate.
Step 5: As a final step, for verification, sign in using your pay-TV provider account credentials. This would activate the OWN app on Roku and all of its content would now be loaded on your Roku TV screen.
Related: Hallmark Channel on Roku
Alternative Ways to Stream OWN on Roku
---
Do not fret if you do not have a pay-TV subscription. We are here with several alternative live TV streaming service options for you, with which you can have a good time with all your most liked OWN shows.
Philo
---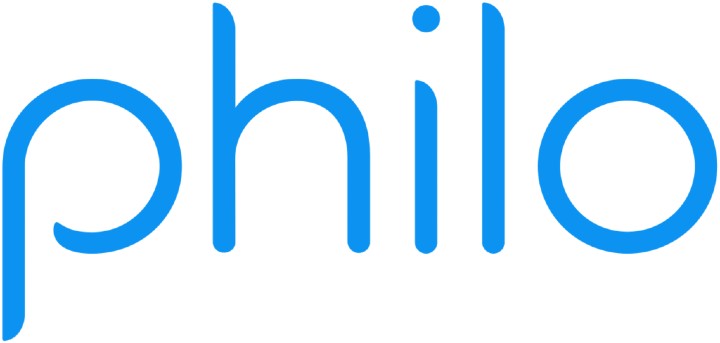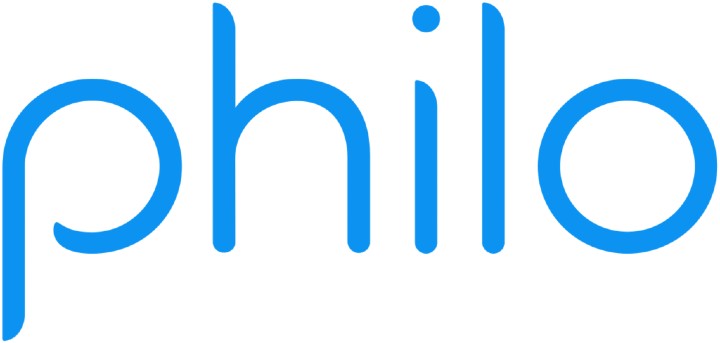 Philo is the most pocket-friendly alternative to watch OWN on Roku without cable. This service offers around 64 channels of every genre including OWN along with a 7-days free trial for $25 per month. 
Try a 7 Days Free Trial of Philo
It allows up to 3 simultaneous streams and a brilliant unlimited cloud DVR storage feature that makes it really stand out from the crowd. You can stream it on a long list of devices that include Apple TV, Amazon Fire TV, Chromecast, Roku, Android TV, Android, iOS, Mac, and PC browsers, etc. You can also stream from its decent on-demand library which consists of around 25,000 titles.
FuboTV
---

You can watch OWN on fuboTV with its basic subscription package only, which comes at $64.99 per month. It offers a collection of more than 90 top channels of various entertainment content including BBC America, ESPN, FOX, AMC, Life Time, CBSN, etc, and also lets you try it for 7 days for free.
You can record up to 250 hours of content on its cloud DVR storage and watch it on 3 screens at the same time. This streaming service also provides strong platform support that allows you to stream in on AppleTV, AndroidTV, Roku, Amazon FireTV, iOS, and Android devices, Windows and Mac Web browsers, and many more.
YouTube TV
---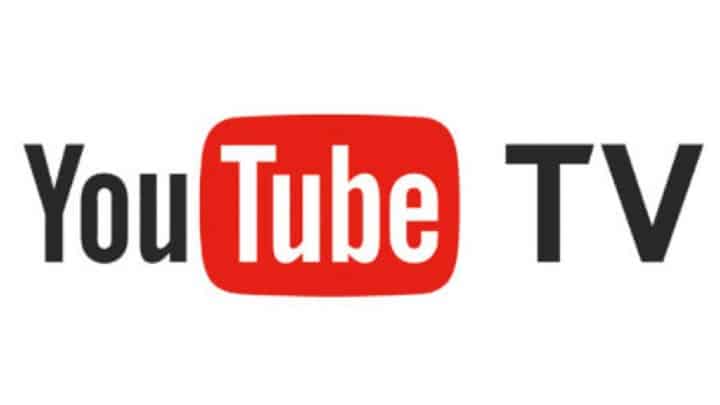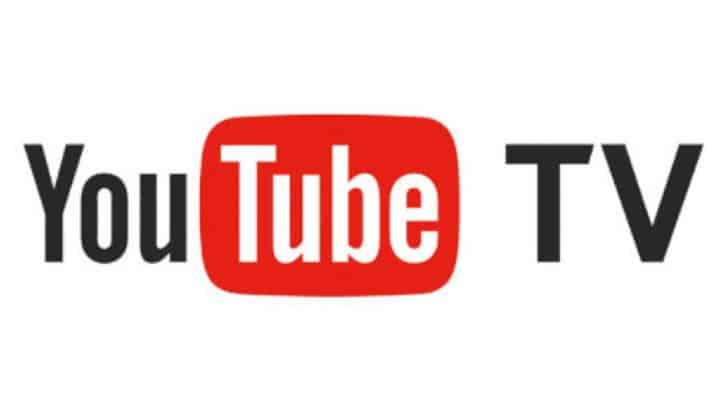 YouTube TV included OWN in its channel lineup recently in 2020. It offers only one subscription plan for $64.99 per month that brings more than 85 channels like ABC, CBS, NBC, and FOX affiliate stations, and much more along with a 7-days free trial period.
It provides support to a wide range of devices as well like Apple TV, Amazon Fire TV, Android and iOS devices, Chromecast, Roku, Android TV, Samsung TV, LG TV, Vizio, Hisense, Sharp, Mac and PC browsers, and Xbox One. Its unlimited cloud DVR storage feature is a big advantage. It also offers up to 3 simultaneous streams and a wide on-demand library.
Related: Download Plex - Free Movies & TV app on roku