Last Updated on March 14, 2022 by Mark Roberts
Paramount+ on Roku is your one-stop entertainment destination. With all the top channels ranging from CBS, CBS News, CBS Sports, Comedy Central, MTV, BET, Nickelodeon, Showtime, the Smithsonian Channel, and Paramount network Pictures, users can enjoy their favorite shows.
You can watch from over 12000 TV shows in its vast on-demand library that includes all the classics like Nickelodeon's SpongeBob SquarePants, MTV's Laguna Beach, and Star Trek: Discovery. Stay with us till the end of the article, and you will know all you need to know about this channel.
Don't forget to Subscribe to 7 Days Paramount Plus Free Trial
Paramount Plus Description on Roku
---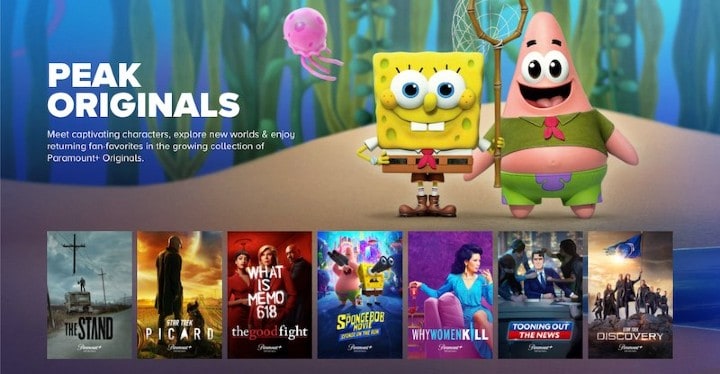 Replacing CBS All Access, Paramount+ is a streaming service with a large collection of movies, TV shows, live sporting events, 24×7 news broadcasts, and more.
How much is Paramount Plus on Roku?
Paramount Plus has two subscription plan options available currently. With its "Essential" package, you can stream all of the content offered by the platform with limited commercial breaks for $4.99 per month or $49.99 per year. You can also get the "Premium" subscription for $9.99 per month or $99.99 per year, which lets you stream commercial-free.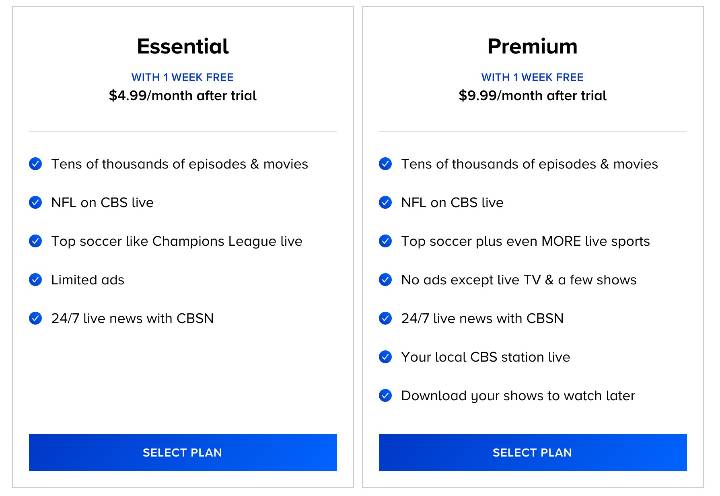 Is Paramount+ on Roku free?
Yes, you can download the Paramount+ app on Roku for free of cost. However, you would need to buy one of its subscriptions to get access to its contents.
Don't forget to Subscribe to 7 Days Paramount Plus Free Trial
Can you Stream Paramount Plus on Roku?
Yes, you can stream all your most liked shows and movies on Paramount Plus on Roku. All you need to do is download its official app from the Roku Channel Store and sign up.
How to Add And Sign up for Paramount Plus on Roku
---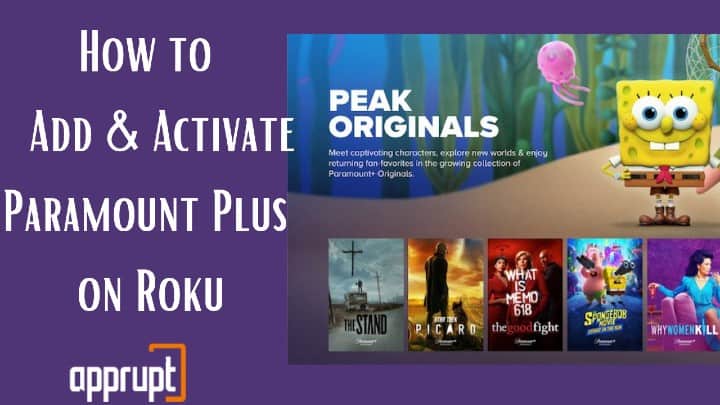 Step 1: Turn on your Roku device and launch the home screen by pressing the remote's home button.
Step 2: Head over to the "Streaming Channels" option on the menu on the left sidebar. This would initialize the Roku Channel Store.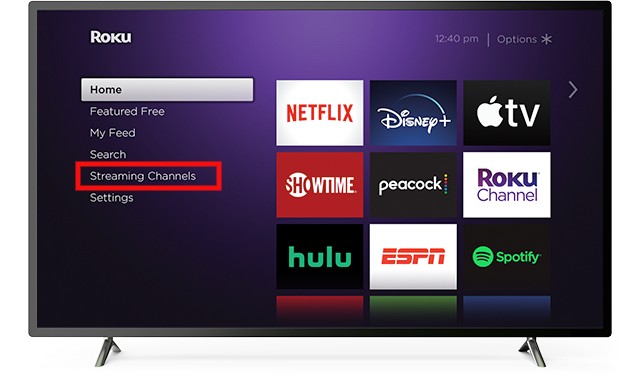 Step 3: Navigate to "Search Channels" by scrolling down a bit and use the on-screen keyboard to enter "Paramount+" in the search box.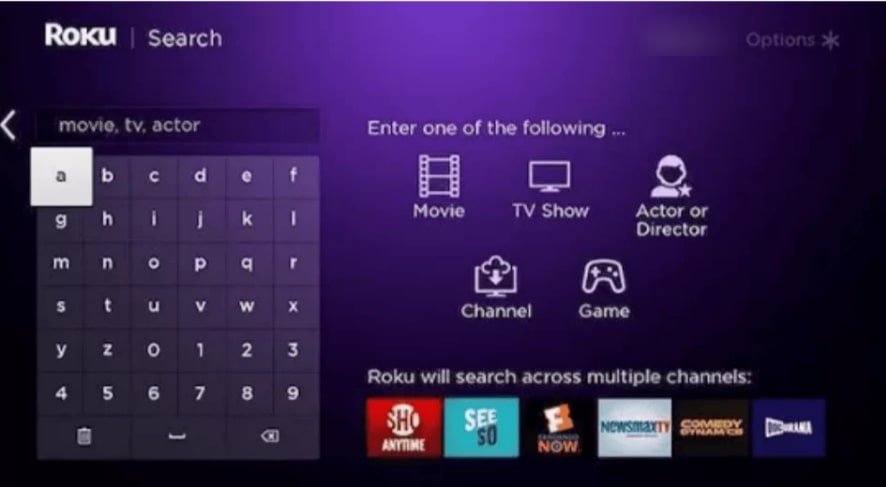 Step 4: Choose the app you are looking for from the list of search results. On the next channel description page, click on the "Add Channel" button. This would begin the app's installation procedure.

Step 5: When the process is done, tap on "OK" on the confirmation prompt that pops up on the screen.
Step 6: Select the "Go to Channel" option after completing the installation to launch the channel.
Step 7: On the welcome page that appears next, click on "Sign in" and then log in using your Paramount+ account credentials. If you are a new user, click here Sign up for Paramount+ network to create a new account.
How to Activate Paramount Plus on Roku? – paramountplus.com/activate/roku/
---
Step 1: Once you have successfully logged in, you will see an activation code appearing on the screen. Note it down somewhere.
Step 2: Now, visit https://www.paramountnetwork.com/activate on any web browser on a smartphone or PC.
Step 3: Enter the code you noted down in Step 1 and click on Continue.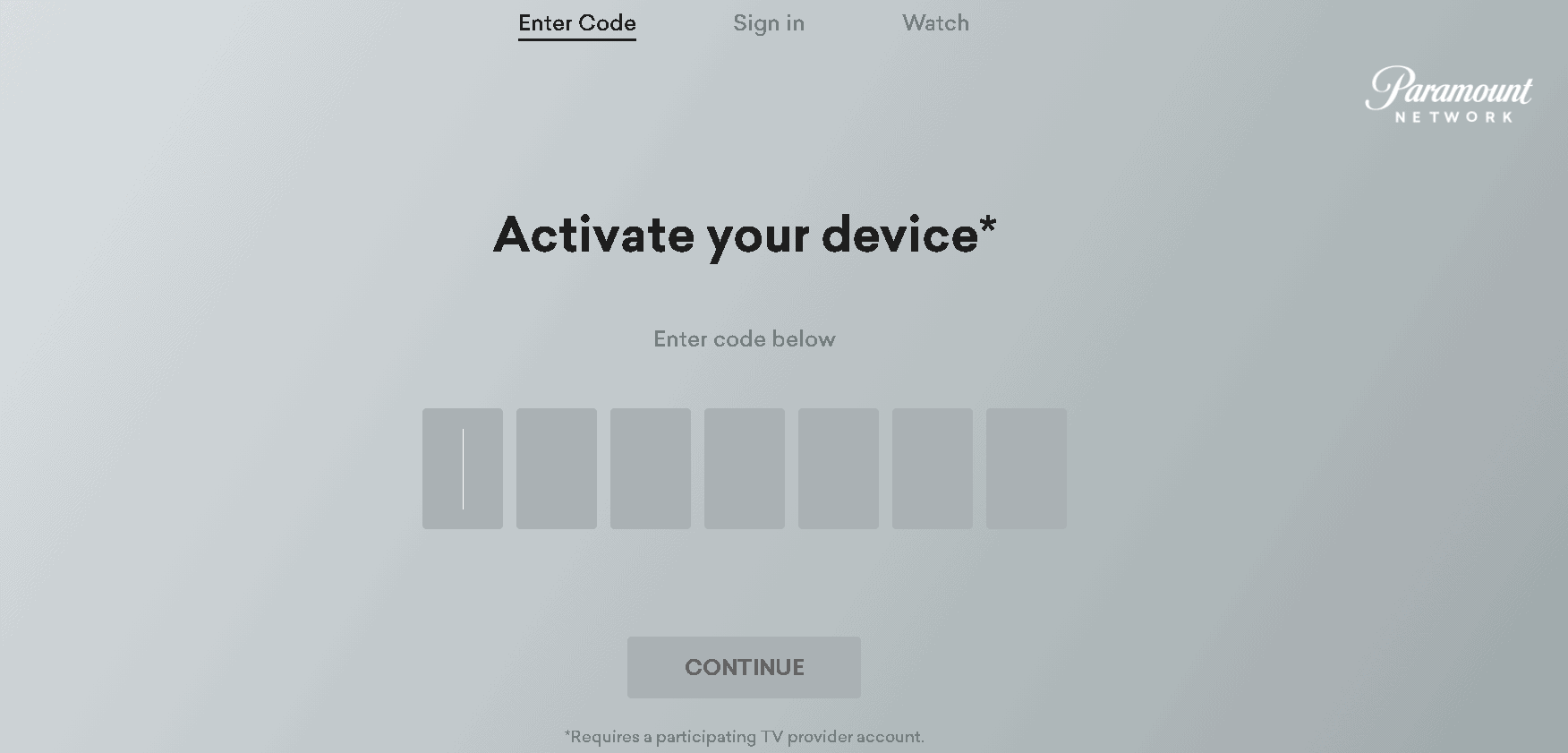 Step 4: Finally, all the content will be loaded onto your Roku TV for you to enjoy.
How to Cancel Paramount Plus on Roku?
---
You can cancel your Paramount Plus subscription on Roku in two distinct methods:
Via your Roku Device
---
Step 1: Go to the list of all installed channels on your Roku and move the cursor to the Paramount+ channel to highlight it.
Step 2: Pick up the remote control and press the "*" button on it.
Step 3: Select "Manage Subscription" from the menu and click on "Cancel Subscription".
Step 4: Finally, confirm your subscription cancellation. You would no longer be subscribed to this channel.
Via a Web Browser
---
Step 1: Launch any web browser of your choice on any gadget that supports it and go to http://paramountplus.com/. Log into your account with the correct credentials.
Step 2: Select your account name at the top section of the screen.
Step 3: Click on Account.
Step 4: Finally, navigate to the Cancel Subscription option by slightly scrolling down and select it. This would cancel your subscription to this channel.
How to Sign Up for Paramount Plus on Other Streaming Devices
---
Roku is not the only streaming platform where you can watch Paramount Plus to your heart's content. The channel provides support to a wide range of other video streaming devices where you can sign up and dig in all your beloved shows, movies, and live CBS. These platforms are:
Apple TV
Fire TV or Kindle
Android TV
LG TV
Portal TV
Samsung TV
Xfinity Flex
Vizio TV
PlayStation 4
Xbox
You can click on the device of your choice and check out the procedure of signing up and watching on Paramount Plus's official website.
Related Posts:
Issues with Paramount Plus on Roku? How to Fix them?
---
Users have reported that the Paramount Plus app on Roku crashes at times. This can be solved in the following ways:
Roku Player: Go to Settings -> System -> System Restart.
Roku TV: Go to Settings -> System -> Power -> System Restart, or you can simply remove the plug of the device from the power socket and wait a while before replugging it.
Make sure that your app is updated with the latest version available in the Channel Store. To do this, go to Roku's home screen -> Settings -> System -> System Update -> Check Now.
Sometimes, you may face streaming issues and see a purple and black screen with audio. This issue is usually because of the device and can be solved in these ways:
Roku Stick: Go to Settings -> System -> System Restart to restart your device. You can also do this by disconnecting the plug from the power for a minute -> reconnecting it into the power socket -> Turning on the device using the remote -> Relaunching the app.
Roku Player: You have to carry out a power cycle by Unplugging the device -> Plugging it back in -> Switching on your Roku -> Waiting for a minute, and then relaunching the app.
If you still face issues after doing these tricks, then check the following things:
Your Roku device is connected properly to the TV.
You are using an HDMI cable.
Reverse the ends of the cable.
Use a brand new cord.
Connect to a different HDMI port.
Connect to the HDMI port of a different TV. If it works fine, then something must be wrong with the HDMI port of your original TV.
Contact customer support at (816) 272-8106 or at https://support.roku.com/. They would ask for your IP address or device ID, which you can get by opening the Paramount+ network app -> Settings -> Support. The IP address, device ID, and app version would be displayed on the screen.
Related: Stream youtube kids for roku
What are features available on Paramount Plus?
---
Paramount Plus offers a large range of features and content. These include:
Paramount+ network original content, which includes Star Trek: Strange New Worlds (2020), Sponge on the Run (2020), Grease: Rise of the Pink Ladies (2020), and even CBS All Access specials like Star Trek: Discovery, The Stand, Star Trek: Picard, Tooning Out the News, The Good Fight, and Why Women Kill.
More than 10000 episodes of all the shows broadcasted on CBS all these years that consist of Blue Bloods, NCIS, and Hawaii Five-0 and reality series like The Amazon Race and Survivor. You can reminisce the good old days with nostalgic shows like Star Trek, Star Trek: The Next Generation, Twin Peaks, Sabrina the Teenage Witch, Cheers, and I Love Lucy.
Blockbuster movies of every genre and a fantastic collection of Kids' entertainment with shows like The Spongebob Movie: Sponge on the Run, Danger Mouse, Cloudy With a Chance of Meatballs, The Adventures of Paddington Bear, Inspector Gadget, Heathcliff, and Madeline.
Major sporting events like the NFL, UEFA Champions League, PGA TOUR, UEFA Europa League, Masters, NCAA, National Women's Soccer League, SEC, The PGA Championship, Concacaf, and more, are telecasted live.
News broadcasts and innovative programs that include the CBS News Program, CBSN, 60 Minutes+, etc., are also available.
It lets the users stream on a maximum of 3 devices simultaneously.
It even offers Parental controls where parents can set a rating category for what their child watches on the platform.