New inventions in technology often make life easier. But the real trouble comes when an electronic device that you own runs into technical failure or behaves abruptly. This experience can piss you off!
One such issue in Roku devices like TCL Roku TVs, etc., is when your Roku displays no picture but plays sound. This problem is common on most Roku devices nowadays. And it could be due to some faulty or loose cable connections, software issues, or updates.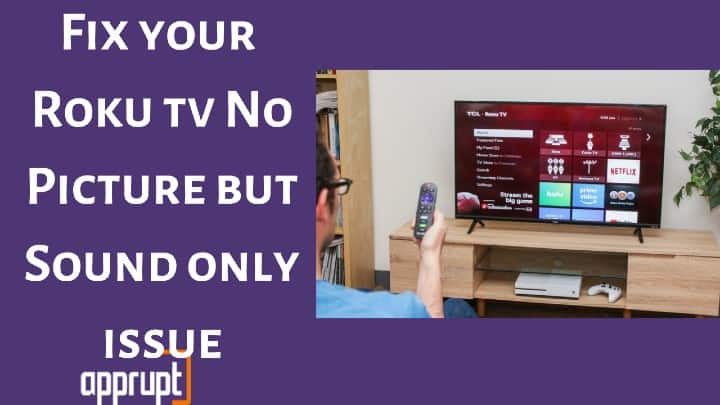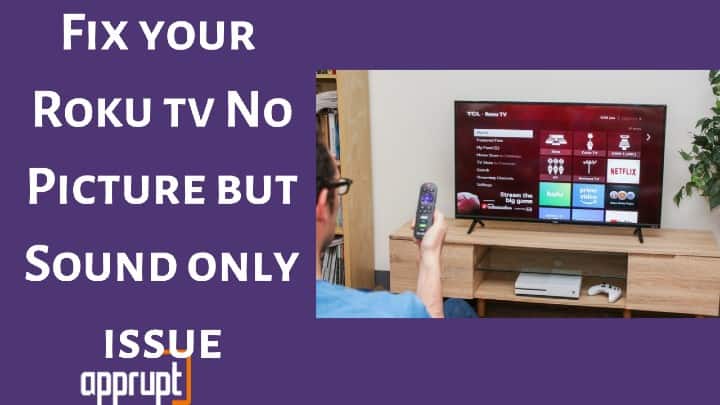 While this can be frustrating, the great part is that you can troubleshoot this Roku issue yourself. No technician needed! This guide shares some quick solutions to fix your Roku has no picture but only sound problem within minutes.
So, without wasting any time, let's jump to the solutions!
How to Fix Roku no Picture Only Sound Issue?
---
Mostly Roku runs into weird problems like displaying a black screen, or no picture, only sound, due to software glitches or hardware defects. Whatever be the reason, you can quickly fix this problem by following the methods given here.
Solution #1 Check Cables & Accessories
---
Since you have to connect your Roku device and TV using cables, there are chances of the cable being faulty or loosely connected. If this is the case, you can begin by checking your connection.
Ensure that the HDMI cables are plugged appropriately and tightly plugged in the port. If you find the HDMI cable faulty, try replacing it with a spare cable or get a new one.
I suggest your buy this Roku compatible HDMI cable if yours is not working.
Additionally, verify that the HDMI splitter or Audio/ Video (av) receiver (if you are using one) doesn't hinder your HDMI connection to the Roku TV. You can fix this by connecting the splitter directly to your Roku.
Solution #2 Try Another HDMI Input
---
Sometimes, the HDMI input port of the TV may corrupt. Hence, it won't work as earlier. This fault will also affect the viewing experience by displaying a black screen or no picture at all. If this is the reason, connect the input cables to another HDMI port on your TV. Then try streaming Roku content again.
If the connection has been established correctly, you will be able to enjoy streaming Roku videos like earlier. But if it doesn't work, check out our other fixes.
Solution #3 Try with Another TV
---
If your power cables are correctly connected to the TV, your TV is likely the main culprit. Especially if you've got an old TV or a non-Roku compatible TV, the Roku has no TV picture, but only sound problem is likely to occur. You can look at this Hisense 40-Inch Class H4 Series LED Roku Smart TV with Alexa Compatibility.
So, connect your Roku to another TV (a spare TV at home or a new one). After connecting it, you will find that the pictures are displayed correctly, and the sound is perfect.
Solution #4 Factory Reset Roku Device
---
One of the ever-working solutions to fix any Roku issue is to factory reset your Roku device. Many times the Roku is stuck with lots of cache memory that ruins the viewing experience. So, it is best to factory reset the device.
If you don't know how to factory reset Roku device, here is the process:
Step 1: Go to the Roku home page.
Step 2: Select Settings from the menu using your Roku remote.
Step 3: Navigate to Advanced System Settings.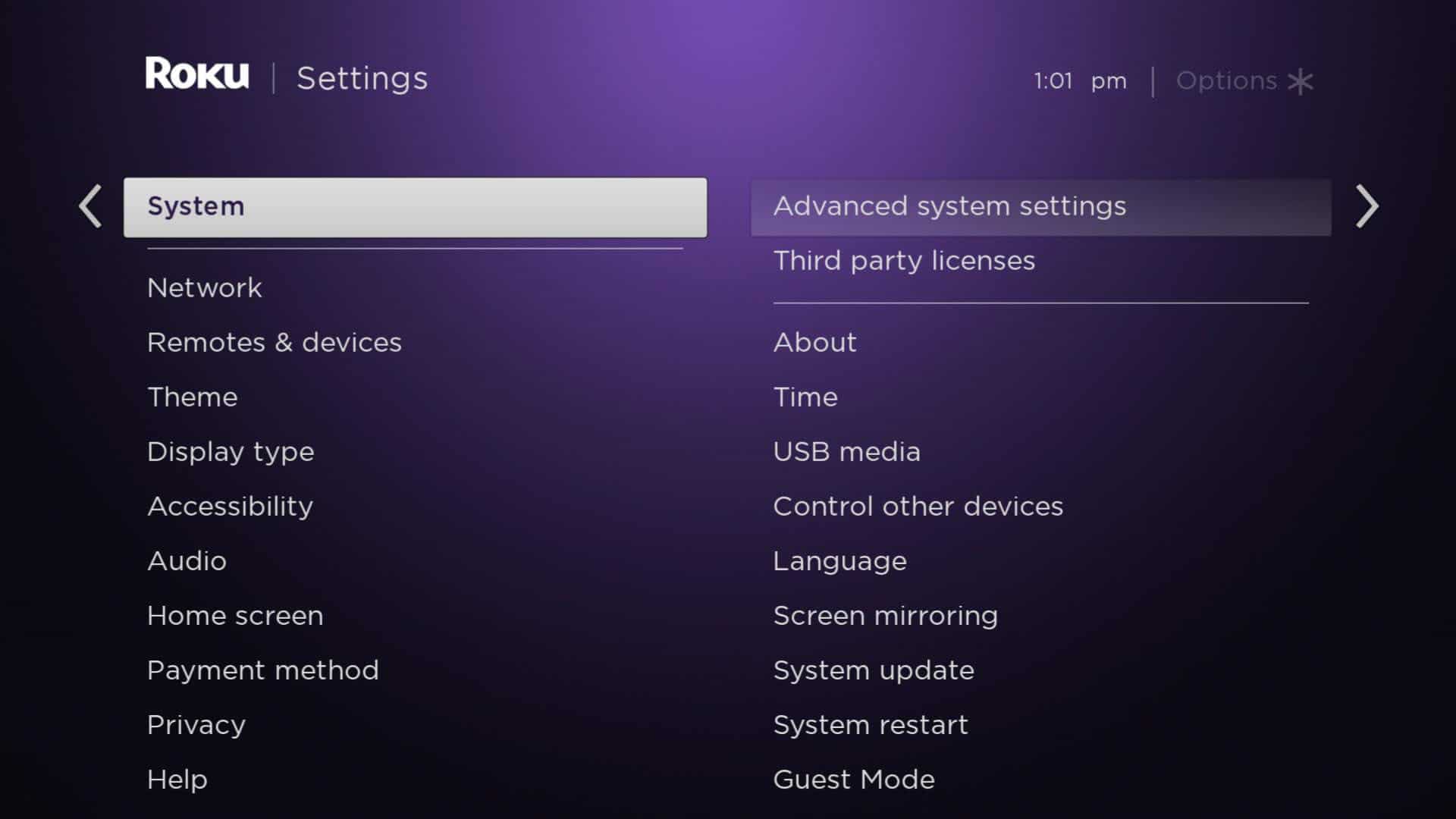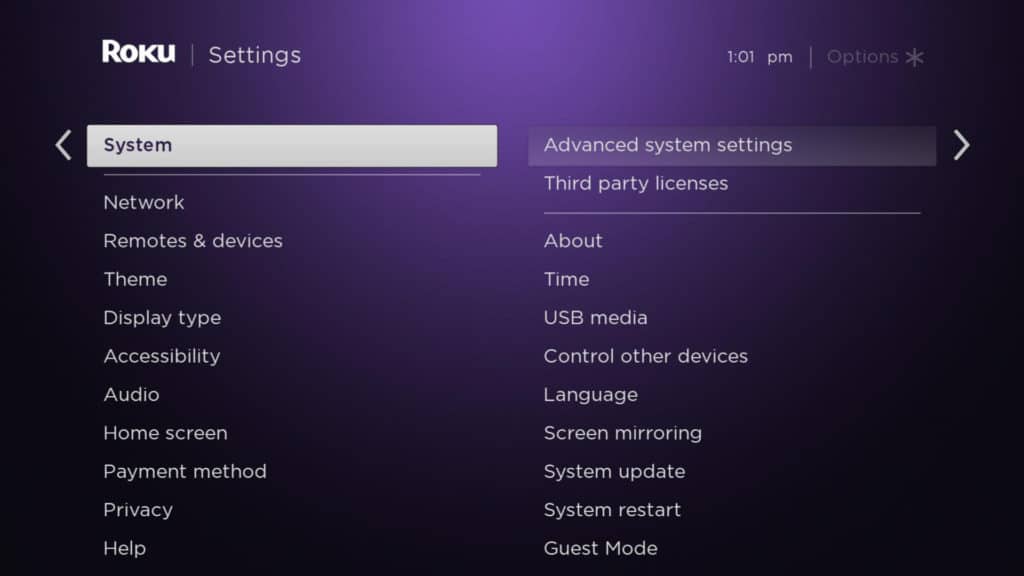 Step 4: Click Factory Reset.
Step 5: You will have to enter your Roku pin on the screen and click OK to confirm the reset process.
Once the reset process is over, the Roku device will reboot. You can then stream content and check if the problem is solved.
However, we recommend trying this method only if no other method in this guide works.
Solution #5 Try Toggling Between Standard and Widescreen
---
Sometimes, it might happen that your Roku device does not support a particular frame rate or resolution. In such cases, Roku will stop displaying the picture on your TCL Roku TV screen. You can resolve this by switching between standard and widescreen options on Roku.
Step 1: Go to the Roku settings page.
Step 2: Select TV Picture Settings from the menu.
Step 3: Navigate to options.
Step 4: Choose Advanced Picture Settings.
Step 5: Select any picture aspect ratio from the options or set it to Auto. (The auto setting will stretch all the pictures that need stretching to fit into the perfect TV size.)
Solution #6 See If You Set an Incompatible Resolution – Run at 1080p
---
If you connect your Roku to another TV and it works perfectly fine, there are good chances that your current TV is incompatible with the present resolution. Again, you can fix this issue from the Roku settings menu and try streaming content on your Roku TV. For that, follow the process below:
Step 1: Navigate to the Roku Settings page.
Step 2: Click Display Type.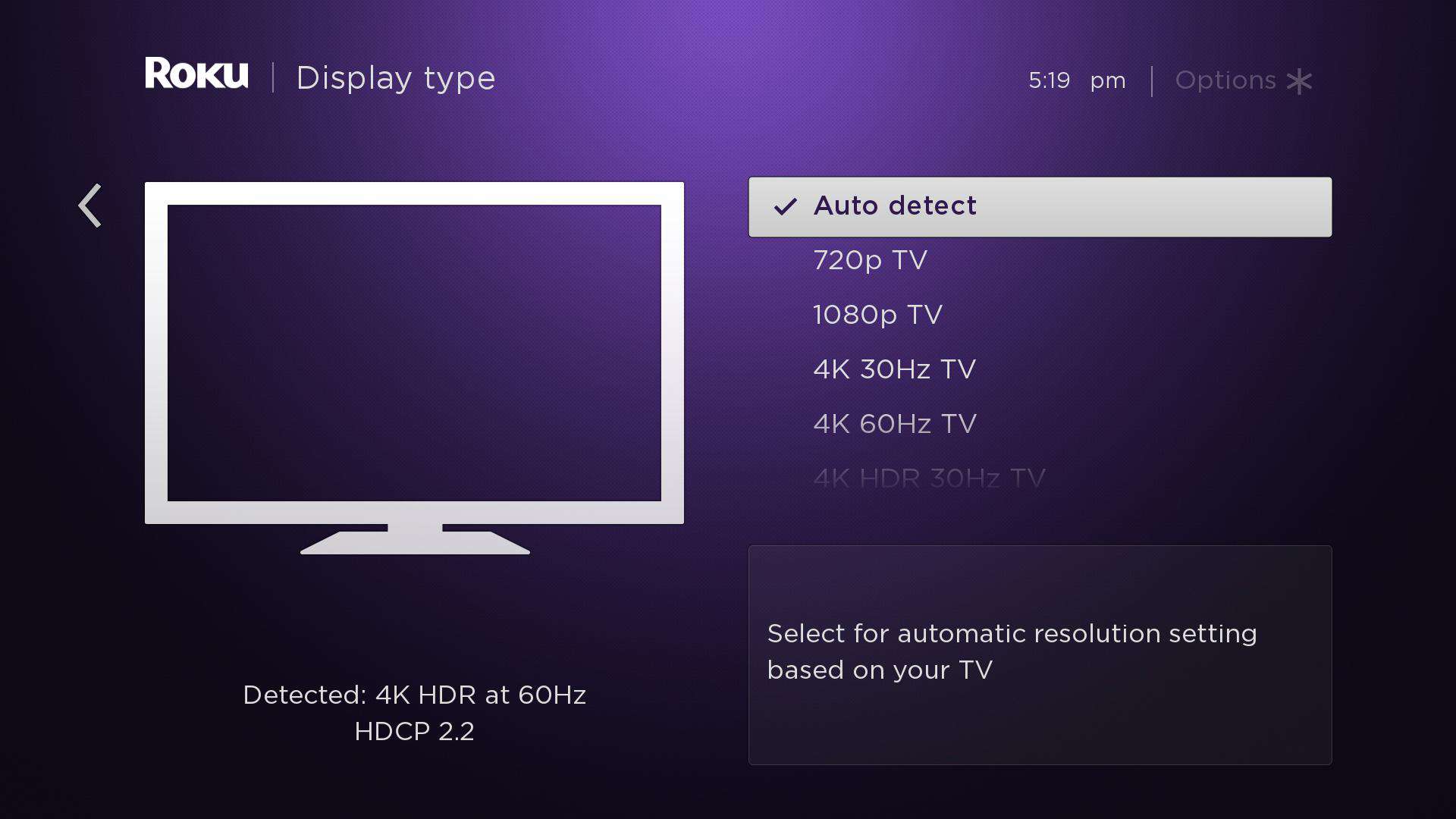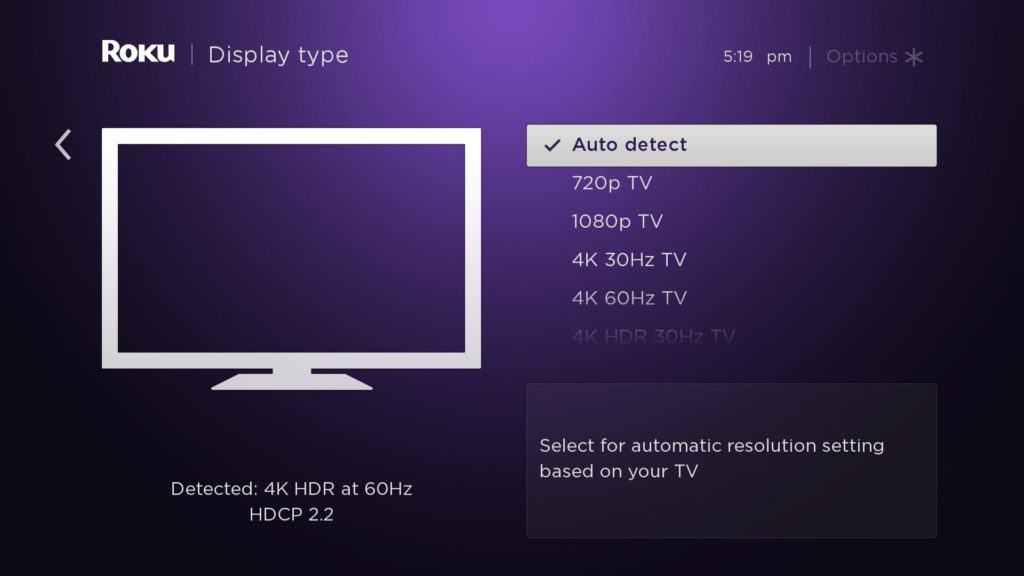 Step 3: Change the current resolution setting to Auto if it is not done yet. This should fix the picture not displaying issue. However, if it doesn't work, change it to another resolution like 1080p.
Solution #7 Check for Software Updates
---
Roku devices are set to update after every 24-36 hours automatically. However, many times, Roku fails to update automatically due to network errors or other issues. In that case, you will have to manually update Roku to the current version, using the instructions below.
Step 1: From the Roku home screen, navigate to Settings.
Step 2: Select System and click System update.
Step 3: Wait till Roku searches for updates. If any pending updates are shown on the screen, update your device right away.
Step 4: After the device is updated, reconnect it to your TV and see if the problem is solved.
Bottom Line
---
Have you tried all the solutions listed in this post? If nothing worked for you, your Roku might be having some major issues. So, contact the Roku support team, and they will guide you on fixing the Roku has no picture but only sound issue.
And, if these troubleshooting methods worked for you, enjoy streaming your favorite shows on Roku!