Roku recently introduced a new feature that makes it extremely easy for its users to set a sleep timer. This feature automatically turns off your Roku TV after a given interval of time.
If you're someone who likes to doze off binge-watching their favorite content, this feature definitely comes in handy! Moreover, if you're someone with a limited data capacity, Roku's sleep timer feature can help save you a lot of data every month.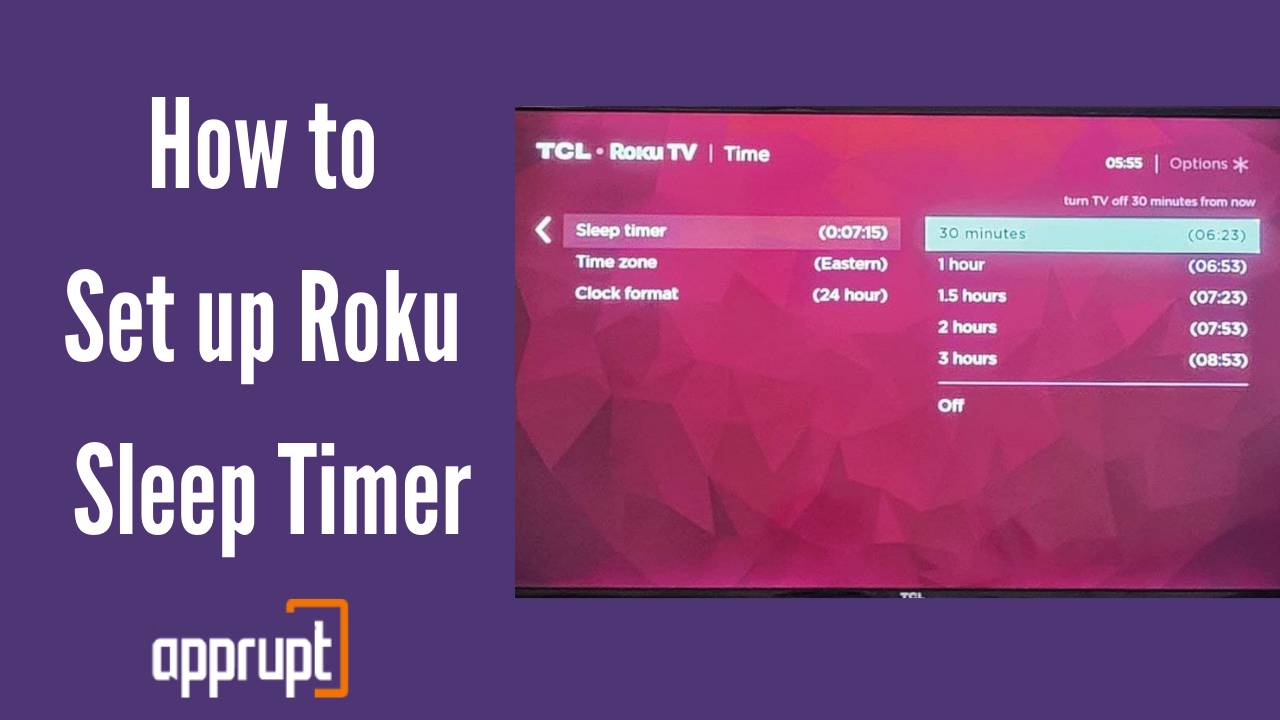 Read on to find out more about how to set up a sleep timer on your Roku TV.
Does Roku Have a Sleep Timer?
---
Yes, Roku devices come with a sleep timer which allows the users to automatically stop streaming content after a certain interval. As Roku streaming players lack a power button, this feature is useful for manually turning off the Roku device.
How To Set Sleep Timer on Roku TV?
---
Here's a step-by-step guide for you to turn on sleep timer on Roku TV –
Navigate to Settings
Select System
Select Time
Select Sleep Timer
Choose a time interval (e.g.– 30 minutes, 1 hour, 1.5 hours, etc.)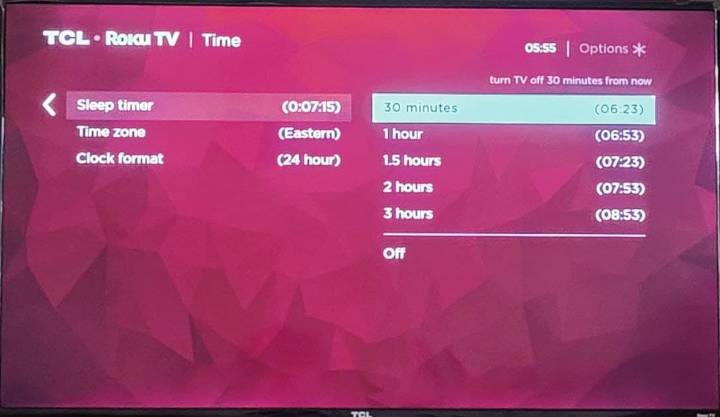 Similarly, you can also set a sleep timer by selecting the 'Sleep Timer' shortcut tile on your Home screen at the bottom of the channel grid.
How to Turn Off Sleep Timer on Roku TV?
---
By following a few simple steps as mentioned below, you can easily turn off the sleep timer on your Roku TV –
Navigate to Settings
Select Screensaver
Select Change wait time
Select Disable
Alternatively, you can also switch off the sleep timer by doing the following –
Navigate to Settings
Select Network
Select Bandwidth Saver
Select OFF
Do Tcl Roku Tv Have Sleep Timer?
---
Yes, Smart TVs of all major brands including TCL which have an in-built Roku OS has a sleep timer feature available.
To turn on the sleep timer, go to Settings > System > Timer > Sleep Timer
Select the desired time after which the TV automatically turns off.
Can You Set a Sleep Timer With a Roku Remote?
---
Yes, a sleep timer can also be set with the help of a Roku remote. To set a sleep timer, follow the steps given below –
Access the Options menu by pressing * on your Roku remote
Select Sleep Timer
Select an appropriate time, and you're good to go!
Likewise, you can also try one of the methods listed above using your Roku remote to set a sleep timer.
How do you stop Roku inactivity timeout?
---
Sometimes, your Roku streaming device may time out due to wrong sleep timer settings. It can also time out due to a malfunctioning Roku streaming device or Wi-Fi connectivity problems.
To fix your Roku TV's inactivity timeout, select Settings > System > Time > Sleep Timer interval and increase the duration for the timeout.
If the problem still persists, we suggest restarting the device and reconnecting it to a strong internet connection.
How to stop Roku shuts off after 30 minutes?
---
A major probable cause for this could be due to the Roku device's sleep timer settings.
Go to Settings > System > Timer > Sleep Timer and increase the duration of timeout from 30 minutes to the desired interval.
There could be several other reasons due to which your Roku device might be shutting off. To fix it, you can try one of the following –
Switch to a more stable internet connection
Restart the Roku device
Reconnect to a stable internet connection
Check for a system update
Turn off HDMI-CEC in the Menu
Try unplugging all the external connected devices from your TV
Factory reset your Roku TV
Placing the TV in Store Mode instead of Customer Mode
If the problem still persists, you can call Roku Support and contact a technical professional.
Also read: