Rumble is the best video platform after Youtube, and many users add and stream it on their Roku device, but not everybody knows how to do this. As a result, we'll guide you step by step on how to add and activate rumble on Roku.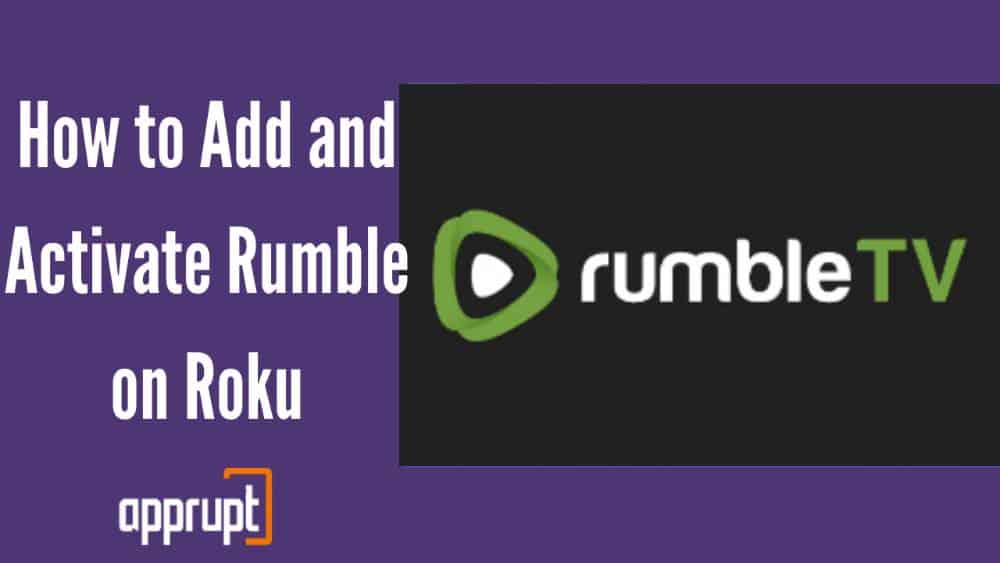 How to Add and Activate Rumble on Roku
---
Rumble application is officially available to download on the Roku channel store, or you can also download it from the official Roku website.
Follow these instructions to add Rumble from the Channel Store to your Roku device:
1. Press the Home Button on your Roku Remote
2. Go to the option 'Streaming Channel' and then choose the option 'Search Channels'
3. With the use of Virtual Keyboard, type 'Rumble' in the search bar
4. You'll be able to see the 'Rumble' App now, Select


5. Click on Add Channel and select OK to confirm, and Rumble is now added to Roku Device
Here's how you can add Rumble from the Roku Website:
1. Go to the Web browser on Roku and Search 'Roku Channel Store.'
2. There will be a sign-in option visible in the upper-right corner; sign-in using the Roku account
3. After successful Sign-in, type 'Rumble' in the 'Search Channel' Bar
4. Select the 'Rumble' app from the search list and click on 'Add Channel.' Rumble is now added.
Activate Rumble on Roku
---
To gain complete access to Rumble content on the Roku, you first need to activate Rumble. Here's how you can start:
1. After you're done adding the channel, Go again to the Roku Home screen with the help of Roku Remote and open the Rumble App
2. You would then see an Activation Code that is to be entered at www.rumble.com/roku.link or rumble.com/pair on the main activation page.
3. Using a mobile phone or tablet, go back to the activation page and enter the activation code that appears on the TV screen.
4. To finish the process, click Activate and continue the on-screen instructions.
Wrap up
---
This article gives you a detailed description of how you can add and activate Rumble on Roku. I hope you liked reading this.