Telemundo on Roku is the first major Hispanic Network to launch on the Roku platform in the US. Telemundo is now available on Roku TV and Roku Players for users. If you have subscribed to Telemundo as your cable or satellite provider, then you can get the Telemundo now channel free of cost. You can watch Reality shows, Telenovelas, live sports, movies, and other shows on Telemundo. If you are wondering how to watch Telemundo on Roku, just give a further read to this article.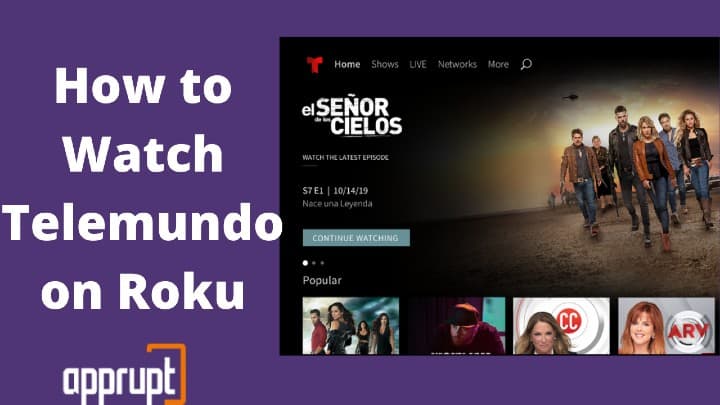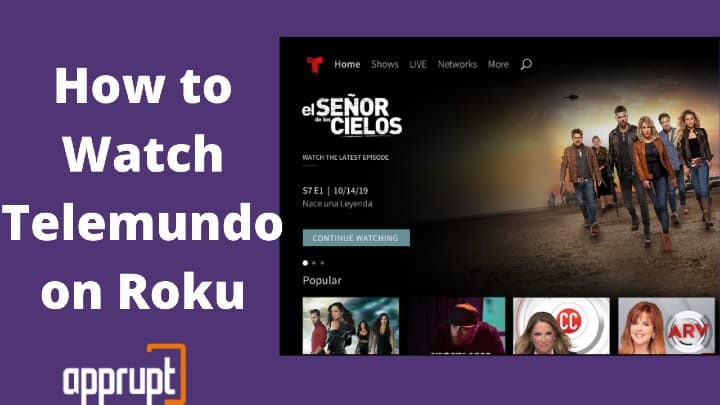 ABOUT the Official Telemundo Channel on Roku
---
Telemundo channel is now officially available on the Roku channel store. So, if you want it, you can open the channel store on your Roku TV or Roku player and go to the 'TV Anywhere' category to find the Telemundo channel. Click on add channel to directly install the channel without much fuss on your Roku device.
Features
Telemundo channel provides content worldwide to more than 100 countries and in over 35 different languages.
It offers English subtitles along with Spanish audio.
You will be able to access the Telemundo channel on your Roku device 24/7.
You can watch the on-demand shows, originals, and movies on it.
It will allow you to tag your liked shows to the favorite list so you can watch them later.
Once you activate Telemundo on Roku, you can watch live shows and the sister channels. 
How to Watch Telemundo on Roku
---
Add Telemundo to Roku
To add the Telemundo channel on your Roku device, you will have to:
1. Press the home button on your Roku controller.
2. You will see a 'Streaming channel' option on the left side of your screen. Click on that.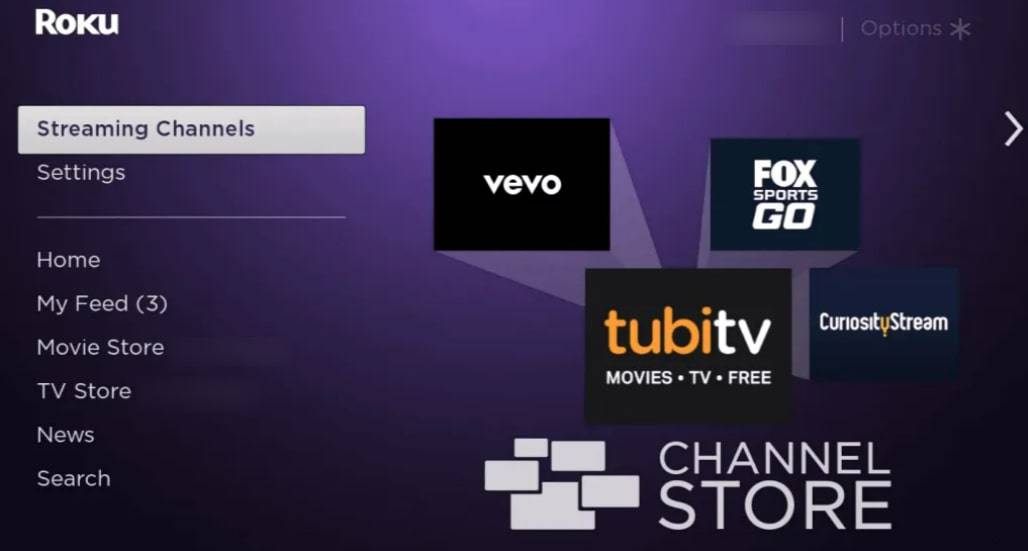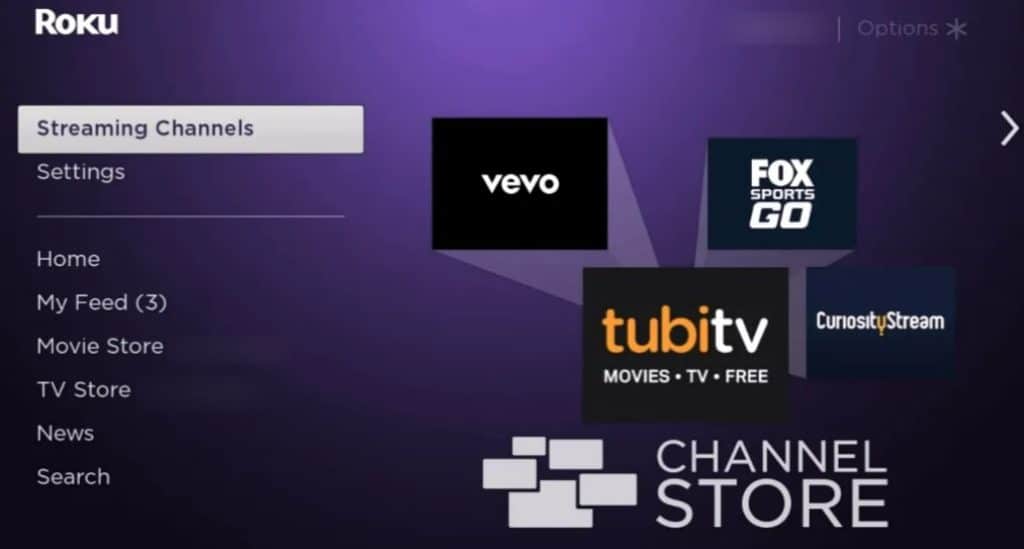 3. Using the search bar on display, search for 'Telemundo.'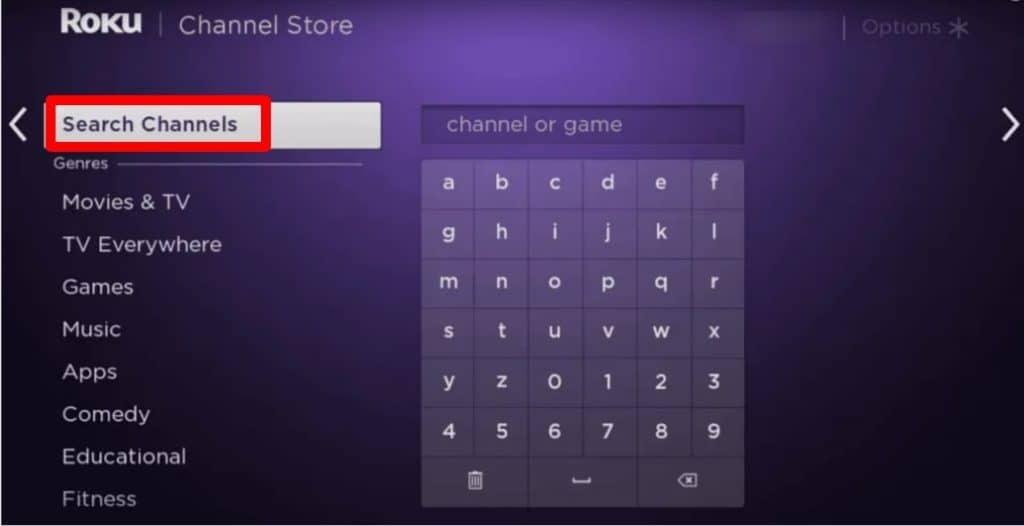 4. Press 'OK' and open Telemundo when the search results show it.

5. Choose the 'Add channel' alternative.
6. You may have to enter your pin to complete the payment process.
7. Once again, click 'OK.'
8. Launch the channel
Alternatively, you can add the channel by going to Telemundo's store by going through the following process:
1. Firstly, go to Telemundo's channel store.
2. You will find the Add channel option. Select it.
3. Sign in with your Roku credentials.
4. That's it. The channel will now be visible on your Roku's screen.
Activate Telemundo on Roku
Once the channel is added to your device, you will have to activate it to watch your favorite content on it. To do that:
1. Now once added, open the channel on your device.
2. Select the 'More' option visible to you on the right side of your screen.
3. Click on the 'My profile' icon.
4. Sign in with your profile details.
5. Visit https://www.telemundo.com/link for the code to activate the channel.
6. Press the continue option after entering the code.
7. Go to NBC universal's screen and sign up with your email.
8. Create your profile with all your details.
9. Now, click on 'Yes' when asked to link your TV Provider to NBC Universal's profile.
10. Choose from the list of TV providers on your screen and log in with your details by reading the on-screen instructions.
Overview of Telemundo Roku Channel
---
The Telemundo app on the Roku channel might get your go-to place to watch your favorite shows, movies, or Live TV. Whether you are a crazy sports freak or just want to relax and binge-watch your favorite shows, Telemundo is the channel to visit for you.
Home: The Telemundo channel is owned by NBCUniversal and has its headquarters in Miami, US.
Shows: You can watch various shows on the Telemundo channel including Noticiero Telemundo, Caso Cerrado, Tierra de reyes, Pasión de Gavilanes, El Señor de los Cielos, El clon, Hoy Día, La suerte de Loli, La Reina del Sur and many more.
LIVE: You can watch Live shows on Telemundo by going to their website http://now.telemundo.com/live. You can watch different content like Drama, News, Reality shows, Sports programming, Awards, etc.
Networks: The Telemundo network has original Spanish-language content, sports, and news, reaching 94% of the U.S. Audience. It is the #1 media company to reach Hispanics and Millennials online.
How to Watch Telemundo on Roku Free with Locast.org
---
If you don't want to pay for the Telemundo subscription, you can watch it free on Locust.org. It is a not-for-profit service that offers customers access to broadcast television services over the internet.
All you have to do is download the app on your Roku TV and register or sign up to locast.org to start the live streaming of TV.  You will also have to donate a few monthly amounts according to your wish on their website. You can choose from the range of $5/month to $100/year.
Related: Watch AT&T TV on Roku
How to Watch Telemundo Live on Roku with Streaming Services
---
Streaming services have rapidly replaced cable and satellite services. It will cost you way less to watch Telemundo on Roku using streaming services as compared to the cable networks. We have brought you some options of Live TV services for you to decide the best one for you.
fuboTV
The subscription to fuboTV will cost you around $64.99 monthly. Along with Telemundo, you will also get 70+ different channels. FuboTV is supported on iOS, Android, Roku, Amazon Fire TV, and many more devices. You can record up to 250 hours of content to watch later on the DVR. It allows you to stream on three screens simultaneously.
Hulu
Another streaming service that offers a Telemundo channel is Hulu TV. You will also get your local media like CNN, Disney, Discovery, ESPN, and many more. The Hulu + Live TV will cost you $64.99 per month with over 60 other channels. You can watch content on two different screens together at the same time. You can download the Hulu app on your Roku device and start binge-watching your favorite shows.
YouTube TV
You all must be familiar with YouTube TV, but you can get access to Telemundo on YouTube TV is not a known fact to many. The main perk of YouTube TV is that you can record unlimited content. Along with Telemundo, YouTube TV has another Spanish channel named NBC Universo. It supports three simultaneous streams. The subscription to YouTube TV costs $64.99, and it includes 85+ different channels.
Related: Watch Cox Contour on Roku
Final Words
---
Telemundo is an excellent channel for users who want access to Spanish content as well as live TV. The process to get Telemundo on Roku is relatively easy since most of the ways include a straightforward installation process. So, you won't have to make much effort to be able to watch everything on your Big screen. Above, we have explained to you a few ways to watch the Telemundo channel on your Roku. After giving it a thorough read, we hope you will be able to figure out the method that works the best for you.