The Filipino Channel or commonly known as TFC is a global subscription-based Television Network founded by Filipino Media Giants ABS-CBN Corp. TFC has an excellent catalog of news channels, Movies, and TV Series such as On The Wings Of Love, Meteor Garden to name some.
TFC is available on the Roku Channel Store for free, so you can install and activate the app to enjoy premium Filipino content on your Roku TV.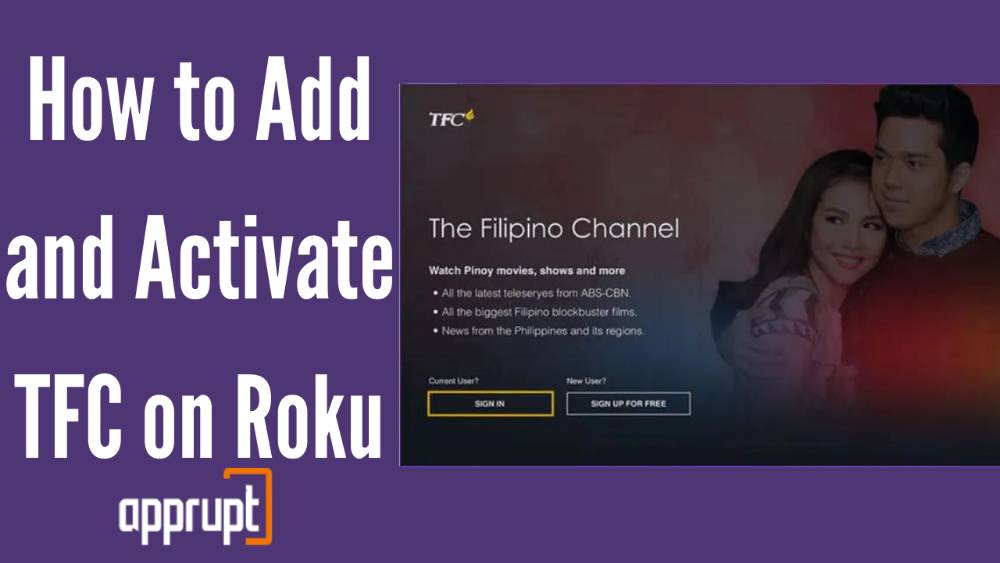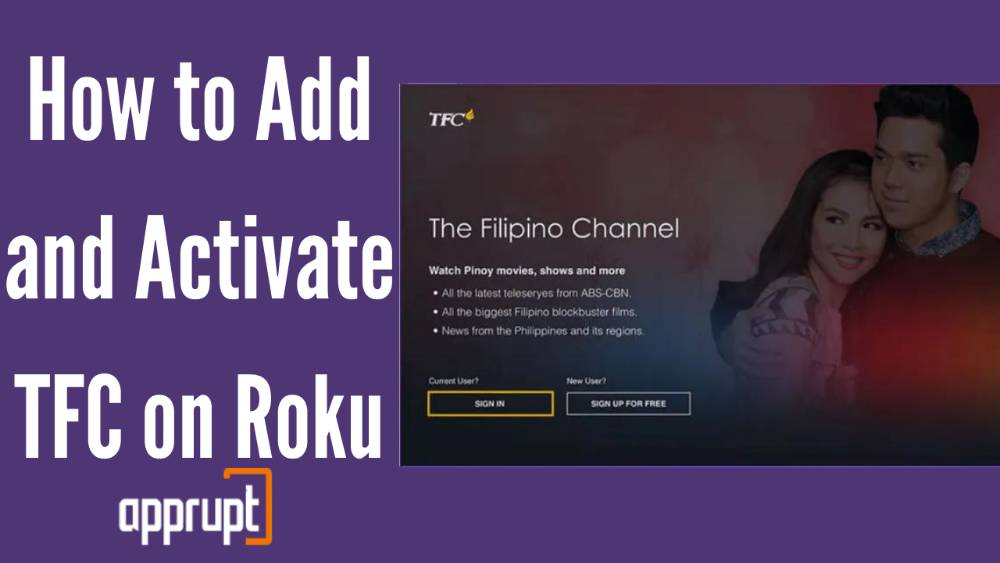 This article will show you how to set up and activate the TFC app on your Roku device. We will give you a list of instructions and we will provide screenshots of what to do for your convenience.
How to Add TFC on Roku?
---
TFC is available on Roku by the acronym iWantTFC and is available for download for free. The steps below will guide you through the installation process:
Step 1: Press the Home button on your Roku Remote.
Step 2: Scroll down and navigate to the Streaming Channels option.
Step 3: Now click on Search Channels.
Step 4: In the Search Bar type in iWantTFC and click Ok.
Step 5: Now click on the app and click Add Channel.
Step 6: After successful installation click Ok on the Pop-up.
Activate TFC on Roku
---
You will have to activate iWantTFC to be able to stream Filipino content. To do that follow the steps given below:
Step 1: Open the iWantTFC app on your Roku Device.
Step 2: Login or Create a new TFC account using your email/mobile number.
Step 3: After logging in, an activation code will appear on the screen.
Step 4: Visit  http://tfc.tv/roku/activate and enter the code displayed on your Roku Device.
Step 5: Your TFC is now activated and ready to stream your favorite Filipino movies, TV series, and newscasts.
Subscription plans on TFC
---
TFC currently provides three subscription plans:
Free: With the free plan you can watch live news, radio, and the first three recent episodes of selected Tv shows. You can not enjoy any extra movies or TV series with the free plan.
Basic: With this plan, you can access News channels, radio and all the latest TV series without any restrictions. You will have to pay $4.95 every month for the basic plan.
Premium: Premium gives you access to everything on iWantTFC's platform, starting from TV series to Hundreds of Latest Pinoy movies along with the vast library of TV series. Premium will cost you $7.95 for a month of streaming.