Apple adds a variety of intriguing additions and upgrades to improve the user experience with each new version of macOS. Adding a number of features aimed at streamlining processes, boosting productivity, and providing a fluid computing experience, MacOS Ventura is no exception.
Technology is constantly changing, and Apple continues to raise the bar high with its cutting-edge updates and innovations. The recent release of macOS Ventura has once again captured the attention of Mac users.
This article delves into the exciting new features and updates in macOS Ventura, guiding you through the upcoming changes and improvements. If you're eager to learn how to update your Mac to enjoy these features, you can follow the step-by-step guide.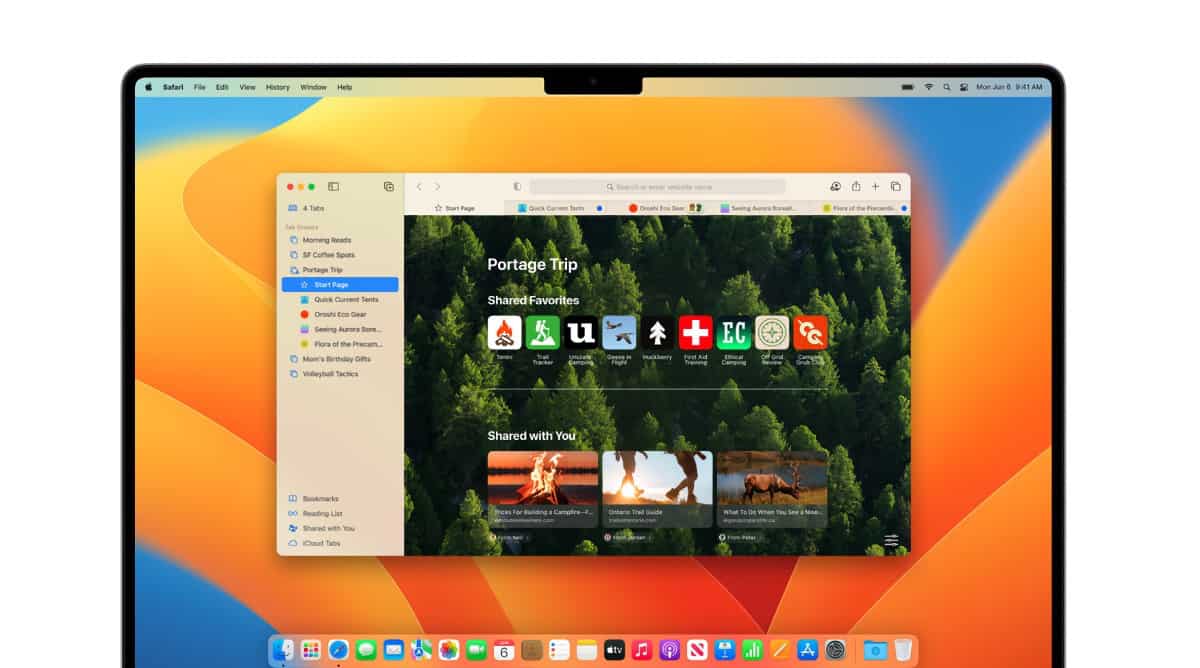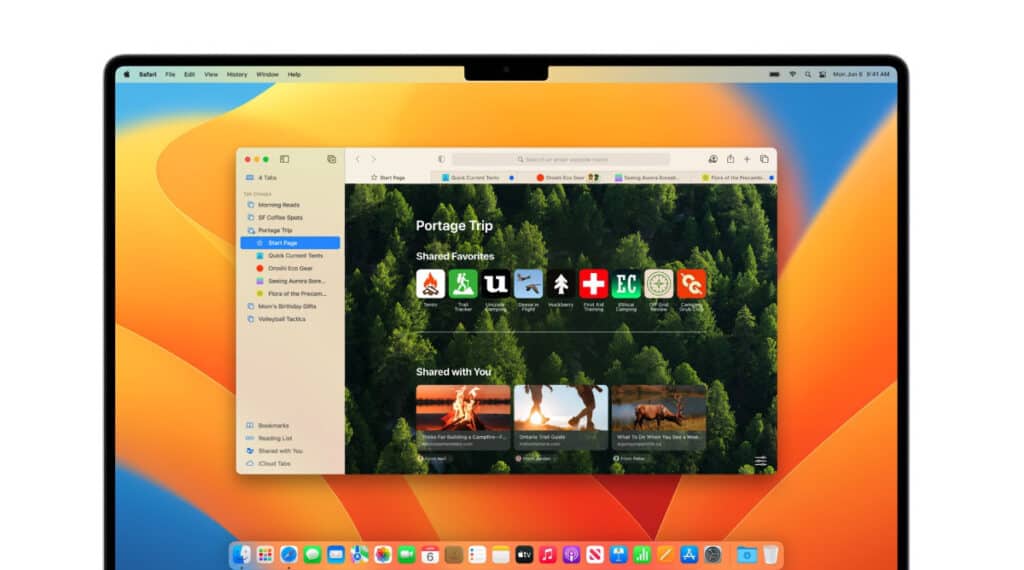 Key features of macOS Ventura
Mail enhancements
The Mail app in macOS Ventura has undergone significant enhancements to make your email experience more efficient and user-friendly.
Smart search corrections
Ventura's Mail app offers smart search corrections, intelligently correcting typos and suggesting synonyms for your search terms. This function makes sure that your search suggestions are exact and pertinent.
Smart search suggestions
Searching for email messages becomes more insightful with smart search suggestions. This feature provides a comprehensive view of shared content and other relevant information right from the moment you start searching.
Undo send
One of the most awaited features, the "Undo Send" functionality, lets you retract an email you've just sent. This is particularly handy when you notice an error or omission immediately after hitting the send button.
Scheduled send
With the "Scheduled Send" feature, you can compose emails and schedule them to be sent at a specific time. This is perfect for ensuring your emails reach recipients at the most suitable moment.
Spotlight improvements
Spotlight, the system-wide search feature, receives notable improvements in macOS Ventura.
Preview files with Quick Look
Now, when searching for files using Spotlight, you can press the Spacebar on search results to instantly preview the files with Quick Look. This streamlined process saves you time and effort.
Quick actions
Ventura introduces Quick Actions within Spotlight. This means you can initiate actions like starting a timer, identifying a song's name with Shazam, or running a shortcut directly from Spotlight's search results.
Safari enhancements
The Safari browser in Ventura introduces several new features to enhance your browsing experience.
Shared tab groups
Collaborate seamlessly by sharing sets of tabs with friends through Shared Tab Groups. As you work together, you can all add tabs, and updates are reflected in real-time.
Enhanced web extensions
Developers will appreciate Safari's increased web extension APIs, which enabled the creation of a wider variety of extensions, enhancing your browser's functionality.
Web push notifications
Safari now supports web push notifications, allowing websites to send opt-in notifications directly to your macOS Ventura desktop.
Synced extensions and website settings
Extensions and website settings can now be synced across devices, ensuring a consistent browsing experience across your Apple devices.
Privacy-focused safari
Ventura's Safari browser prioritizes user privacy with a range of privacy-focused features.
Improved tracking prevention
Safari's Intelligent Tracking Prevention has been enhanced to provide even better protection against cross-site tracking, safeguarding your online privacy.
BIMI support
The introduction of BIMI (Brand Indicators for Message Identification) verified brand iconography helps identify authenticated email messages, enhancing email security.
Web page image translation
Safari can now translate text in images using Live Text, ensuring that information in images is preserved in translation.
Continuity Camera
Continuity Camera takes advantage of the seamless integration between your iPhone and Mac.
iPhone as webcam and microphone
You can now use your iPhone as a high-quality webcam and microphone for your Mac. This is particularly beneficial for online conferences and webinars.
Portrait mode and center stage
Continuity Camera supports features like Portrait mode, which blurs the background to keep you focused, and Center Stage, which ensures you're always centered in the frame during video calls.
Stage manager
Ventura introduces Stage Manager, a tool to manage and arrange app windows effectively.
Resizable windows
With Stage Manager, you can resize windows to fit your task perfectly, enhancing multitasking capabilities.
Center-focused app view:
Stage Manager's center-focused app view lets you prominently work on your current app without going full screen.
Easy mode switching
Switch seamlessly between traditional windows and Stage Manager's view to adapt to different tasks.
Collaboration in messages
Messages receive collaborative features to streamline project work and communication.
Collaboration invitations
You can send collaboration invitations to work together on projects directly from the Messages app.
Collaboration updates
Updates related to collaborative projects are displayed at the top of message threads, informing you about ongoing work.
Message editing
Amending messages for up to 15 minutes after sending them allows users to fix errors or provide new information.
New system settings design
Ventura gives System Preferences, now called System Settings, a new look.
Simplified navigation
The updated layout features a sidebar that makes navigating between the many settings sections simpler.
Organized settings
Settings are now categorically structured, providing a more logical layout that is consistent across macOS, iOS, and iPadOS.
Spacious panes
Ventura's system settings provide each settings pane additional room, making it simpler to locate and customize the settings you require.
Enhanced security and privacy
Ventura introduces tools to safeguard user data since it takes security and privacy seriously.
Rapid security response
Ventura offers Rapid Security Response, delivering crucial security improvements to devices faster than standard software updates.
Lockdown mode
By restricting some functions and reducing potential vulnerabilities, Lockdown Mode offers the highest level of protection for users who are the target of targeted threats.
Privacy settings
To further secure your private information, privacy settings in Photos allow you to lock Hidden and Recently Deleted albums.
How to install macOS Ventura on your computer?
It's easy to update your Mac to the most recent version. This is how you do it:
Compatibility check
Make sure your Mac is compatible with macOS Ventura before updating. The compatibility list is available on the Apple website.
Protect your data
Backing up your vital data is always a smart idea before a significant update. You can make a backup using Time Machine or any other chosen strategy.
Connect to the Internet
Ensure your Mac has an active internet connection, preferably one that is reliable and fast.
Open App Store
Visit the Apple App Store on your Mac.
Search for macOS Ventura
In the App Store, search for "macOS Ventura" in the search bar.
Download and Install
Once you find macOS Ventura, click on the "Download" button. The installer will start downloading. Once the download is complete, the installer will automatically launch. To complete the process of installation, abide by the on-screen directions.
Set up your Mac
After the installation is complete, your Mac will restart. You will then go through the initial setup process, including signing in with your Apple ID and configuring various settings.
Restore data
If you backed up your data before the update, you can now restore your files from the backup using Time Machine or the method you prefer.
FAQs
What is Focus Mode in macOS Ventura?
Focus mode lets you tailor your notifications and app usage based on your activity. You can create custom focus modes like "Work," "Personal," or "Sleep," which filter notifications and show relevant apps on your home screen.
What is Universal Control in macOS Ventura?
Universal Control allows seamless control between multiple Apple devices. You can move your cursor across a Mac, iPad, or another nearby device as if they were one. Additionally, dragging and dropping files between devices is possible.
How Does AirPlay Work in macOS Ventura?
AirPlay lets you stream content from your Mac to an AirPlay-enabled device like an Apple TV or smart TV. You can mirror your Mac's display or stream specific content like videos, presentations, or music.
What Privacy Features Does the Revamped Safari Browser in macOS Ventura Offer?
The revamped Safari browser prioritizes privacy with improved tracking prevention. Intelligent Tracking Prevention stops cross-site tracking, and BIMI support helps identify authenticated emails. Web page image translation, stronger password editing, and more secure extensions are also part of the enhanced privacy features.
Is My Mac Compatible with macOS Ventura?
To check if your Mac is compatible, refer to Apple's official compatibility list for macOS Ventura on their website.
Are There Any Improvements in Battery Life in macOS Ventura?
MacOS Ventura may bring optimizations contributing to improved battery life, but the extent can vary based on factors like hardware and usage patterns. Monitor user reviews and Apple's official announcements for specific information about battery life improvements.
Conclusion
MacOS Ventura brings a wealth of new features and enhancements that enhance productivity and user experience. From improved Mail functionalities to advanced privacy features in Safari, the new operating system aims to make your Mac experience more seamless, secure, and enjoyable.
Ensure your Mac is compatible before updating, and perform a backup to keep your data safe. By upgrading to the most recent version, you may fully benefit from macOS's cutting-edge features and maintain your leading position in Apple's technological environment.