In this article, we'll tell you how to watch Travel Channel on Roku device. The Travel Channel is an American channel owned by Discovery Network and available on Roku. It features various programs, including documentaries, reality shows, and other categories. However, travel-related shows make up the majority of the programming.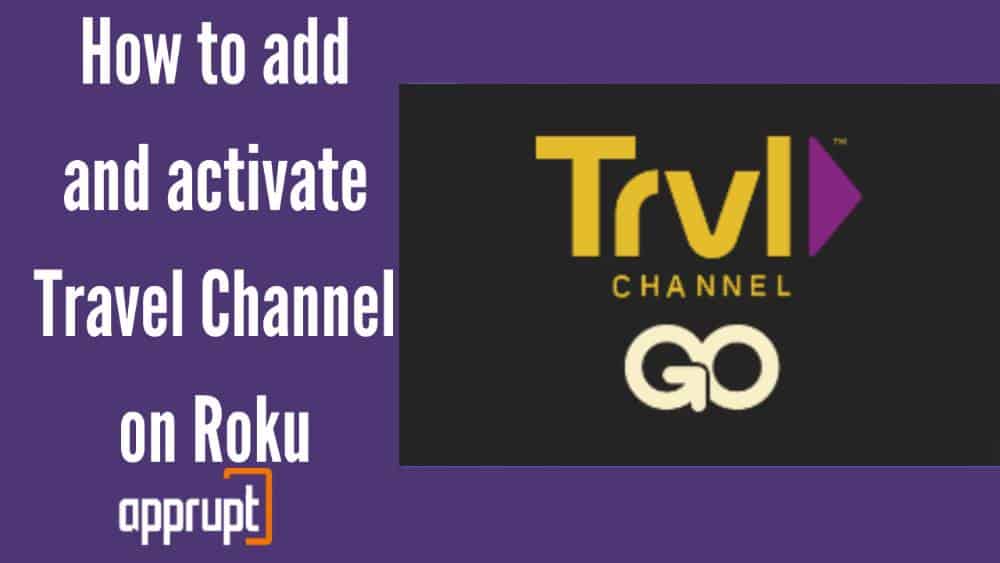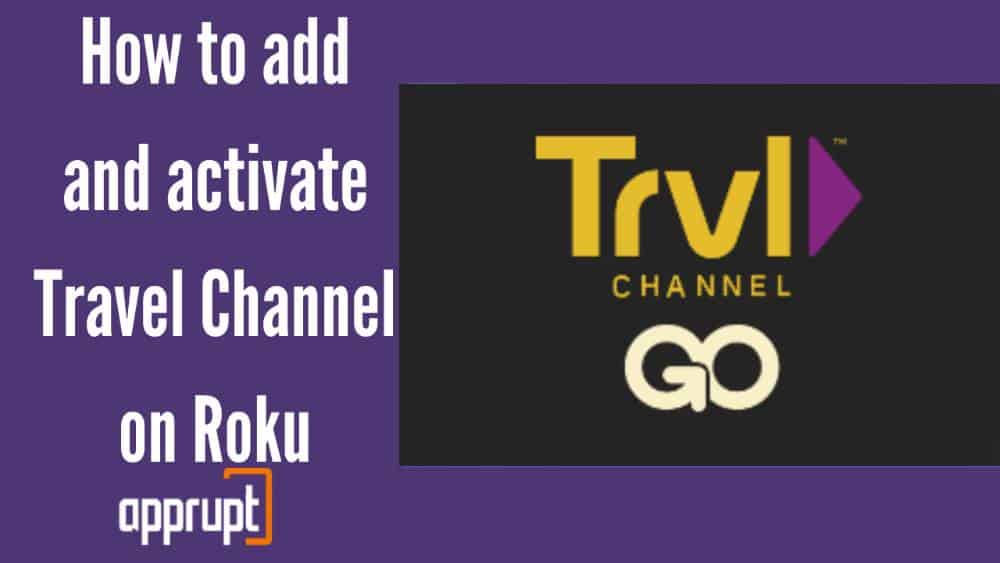 Is the Travel Channel available on Roku?
---
Travel Channel is available to download from the official Roku channel store. You can also add it on Roku by visiting the official Roku website.
Is Travel Channel free on Roku? How much does it cost?
---
Travel channel Go is available for free with a TV subscription on Roku with live TV and entire episodes of shows like Mysteries at the Museum, The Dead Files, and more. It's included in your Roku TV subscription for free. All you have to do is log in with your credentials.
How to Add Travel Channel on Roku?
---
Follow these steps to add Travel Channel on your Roku device:
1. Turn On the Television and connect to your Roku device.
2. Select the option 'Streaming Channel' from the home screen
3. Select the option 'Search Channels' from the section 'Streaming Channels'
4. Enter 'Travel Channel' and search for the channel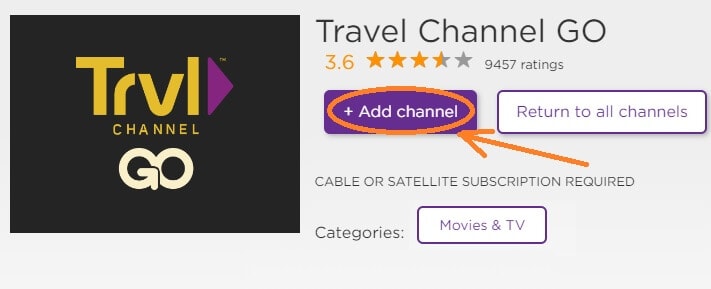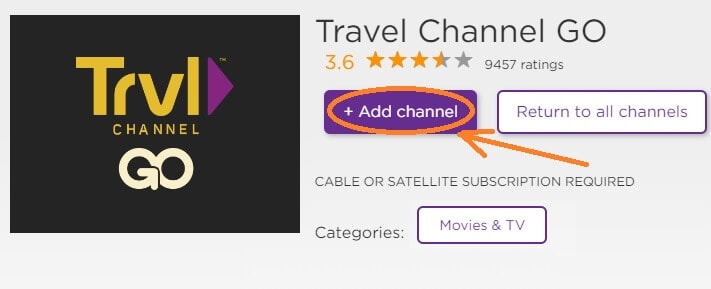 5. Select 'Travel Channel Go' from the search results and select the option 'Add Channel.'
6. Select 'OK' after the download is finished and the channel is added.
How to Activate Travel Channel on Roku?
---
To stream shows on Travel Channel, you need to activate the channel. Follow these steps to activate Travel Channel:
1. From the Home screen, launch the Travel channel and select the 'Activate' button
2. Choose Service Provider from the list and note down the activation code on your screen
3. Go to https://watch.travelchannel.com/activate on any browser and enter the Activation code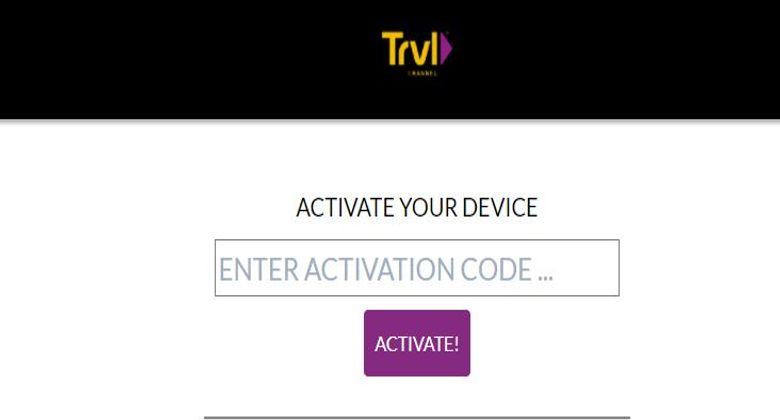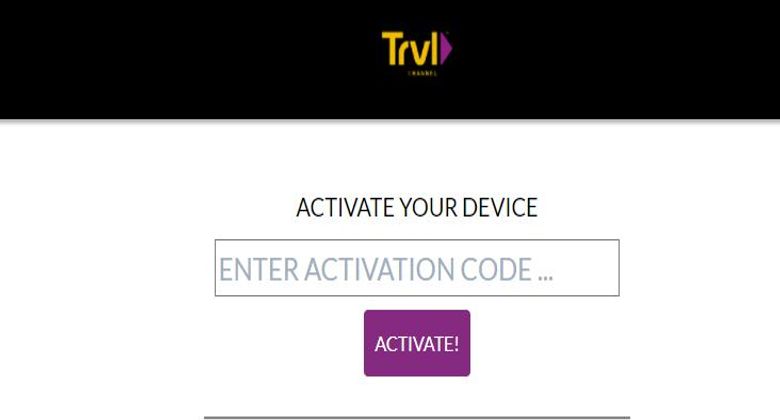 4. After entering the code, click on 'Activate.'
How can I watch the Travel channel for free?
---
Travel Channel is available for free on Roku, and you can watch with a subscription to any streaming services such as Fubo, Sling TV.
How to Watch Travel Channel on Roku without Cable
---
The Travel Channel is also available to watch on other streaming services. Alternative service providers where you can watch the Travel Channel are listed below:
1. Hulu + Live TV
One of the best ways to watch Travel Channel on Roku is Hulu + Live TV. It is well-known for its extensive library of online streaming content. The monthly cost of Hulu + Live TV is $64.99. The most basic plan has access to the complete Hulu streaming library and includes 50 hours of cloud DVR storage, and it could be viewed on two screens simultaneously.   
2. Sling TV
Sling TV is one of the few channels on Roku where you can watch Travel Channel. Sling TV's cloud DVR and the ability to pause and rewind the Travel Channel live stream are included in their "Orange" and "Blue" subscriptions, which start at $35 a month. Travel Channel shows are also available on-demand through Sling TV.
3. Fubo TV
Travel channel is available on fuboTV, one of the greatest Live TV options. It also offers a variety of other popular channels, including History Channel, MTV, BTN, A&E, and many others, with subscriptions starting at $64.99/ month.
Conclusion
This article gives you detailed information about the Travel channel on Roku and how you can add and activate it. You can also try alternate ways to watch the Travel channel with a subscription on other devices mentioned above. I hope you like reading it.