Amazon Prime Student is a very popular Student Program curated for college students offering them Amazon Prime at a discounted rate. This offer is especially for students who can verify their student ID. By signing up for this student program, they get access to Amazon prime at a lower discounted rate than its regular prices, and they also unlock free shipping on Amazon.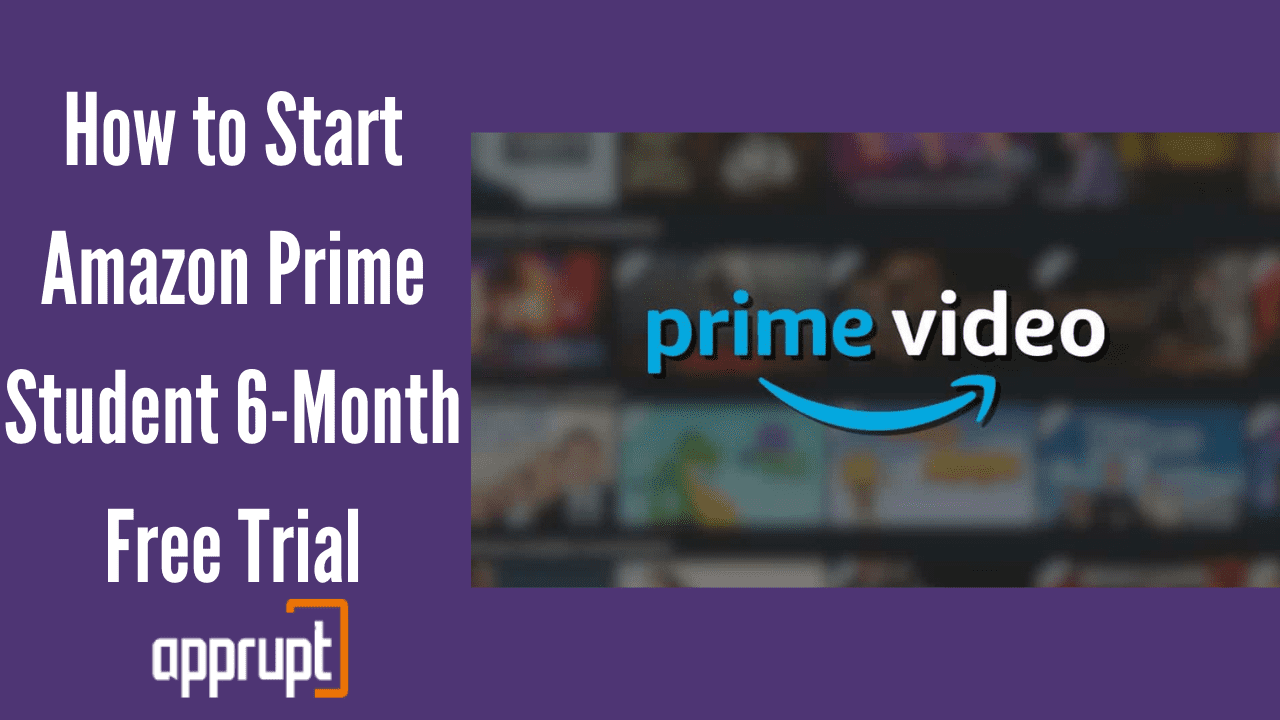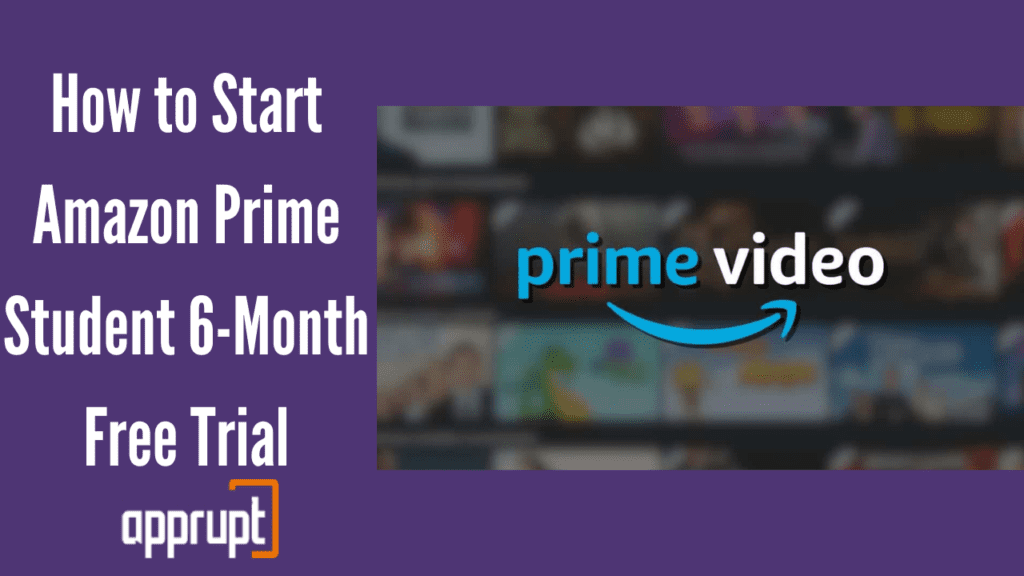 If you are a student and you are wondering if you can get an Amazon Prime Student free trial before you sign up for its paid subscription to experience the platform and what it offers. Thus, in this article, I am going to fill you in about the Amazon Prime Student program and how you can get its free trial which is so popular.
What is Prime Student?
---
A Prime student is someone who is in college and has applied for the Amazon Prime Student program, where they are eligible to get Amazon Prime Video at a discounted rate and many other benefits.
To become a Prime student, one has to sign up for this Amazon plan and verify the identity of a college student belonging to a recognized college.
A prime student is eligible for all the following Prime membership benefits as well:
Next day or two-day Prime delivery
30-minutes early access to Amazon's Lightning Deals
Unlimited access to Amazon Prime Video content at a discounted subscription rate
6-months free trial of Amazon Prime Video
Unlimited Photo storage with Prime Photos
Prime reading
How to Sign Up for an Amazon Prime Student Free Trial
---
Now you must know that Amazon Prime offers a 6-month free trial of the Amazon Prime Student plan. This free trial is only available for Prime students. You can avail of this offer if you are a college student and verify your student identity. Here's how you can sign up for Amazon Prime Student 6-months free trial:
Head to the Amazon Prime Student Page by clicking here.
You will see a 'Start Your Six-Month Trial' button displayed on the webpage, click on it.
You will have to enter your university name where you are currently studying and also, provide some of your details like your name, Date of birth, estimated graduation year, etc.
After entering all the details, you will be asked to provide your payment information. You can enter your parent's or your credit card details; however, you will not be charged until the trial period is over.
Complete the whole form and then, submit it to finish the sign-up process.
Lastly, you have to click on the verification link that will be sent to your university email address or your email ID to complete the sign-up.
Remember that you will have to sign up using your university-provided student email ID/.edu ID. If you don't have a .edu email address, you will have to provide other documentation to verify your student status.
Get PS5 Priority with Amazon Prime Student
---
I am pretty sure that many people are unaware that Amazon Prime Student members get priority access to the PS5 console's stock. Whenever Amazon has the PS5 consoles in stock, members get early access to them.
This is one major advantage for students if they sign up for Amazon Prime Student membership, and you are getting it for free for six months. It's an opportunity that you wouldn't want to miss.
Who Can Sign Up for Prime Student?
---
Anyone currently in a college or university and completing their higher studies can sign up for Prime Student. This Amazon plan is only for students who can verify their identities.
What Extra Deals Come with Prime Student?
---
Now, let us discuss a few of the extra benefits that you get in addition to the basic Amazon member benefits while signing up for Amazon Prime Student:
Amazon Music Unlimited: As a Prime student, you get access to Amazon Music Unlimited at only $1/month for a whole year.
Premium Channels: You will get Premium channels like Showtime, Shudder, and Epix for only $1/month.
Grubhub: With Amazon Prime student membership, you get access to Grubhub's unlimited free food delivery for a minimum order of $12 or more.
Kindle Unlimited: Have an opportunity to get 2 month free trial of Kindle Unlimited
Calm: You can also try the Calm application free for the first 3 months.
How Much Does Amazon Prime Student Cost?
---
After the Amazon Prime Student free trial ends, it costs $6.49/month, and its annual membership costs $59 compared to the basic Amazon Prime subscription costs, which are $12.99/month and $119/year. It would be best if you indeed went for the Prime students deal as Prime students save up to $6.5 monthly from the regular cost of Amazon Prime Video.
You are eligible for a six-month free trial which means the subscription cost is not to be paid for the initial six months. You get to stream for no cost at all, and then, after the free trial, you get the service at a discounted rate.
Do I Need a .edu Email Address?
---
Not necessarily; if you have a .edu email address, then you can use that and verify the email address by clicking on the link sent to the same ID. But if you don't have one, Amazon will ask you to send proof of your student identity.
You will have to send proof of enrollment to Amazon's provided email address and scan any one of these documents to send in the mail:
Your student ID card that displays your current active term
Tuition bill for the current term along with your and your college's name.
Your current class transcript with your name and your college's name on it.
Acceptance letter for the upcoming term from the college.
What Happens to Your Prime Student Membership When You Graduate?
---
Your Prime Student membership will automatically be changed to the regular Prime membership when you graduate. The subscription cost will change back to $12.99/month, and your prime student membership will end automatically.
After four years of your Prime Student membership, it will change to the regular Prime membership.
Is Amazon Prime Student Free?
---
Yes, for the first six months, Amazon Prime Student is free. You will have to pay for its subscription once the free trial is over, after six months. The trial period is quite long and enough for you to stream all of Amazon's latest content, and you will have the ability to cancel anytime. Enjoy streaming free of cost for 6-months and then start your membership at a discounted rate.
Is Amazon Prime Student Worth It? Benefits of it?
---
Yes, I'd say it's quite worth it for students as they have considerable expenses of their own along with their studies and limited pocket money. With Amazon Prime students, they get to stream Amazon Prime Video, and get multiple benefits like free one-day or two-day Amazon delivery, GrubHub free food delivery, discounted prices on other premium channels, and more.