AMC is the world's largest movie theater chain based in Kansas. It provides on-demand movies that you can rent or buy to watch on your mobile phone, iOS device, PC/MAC, or TV.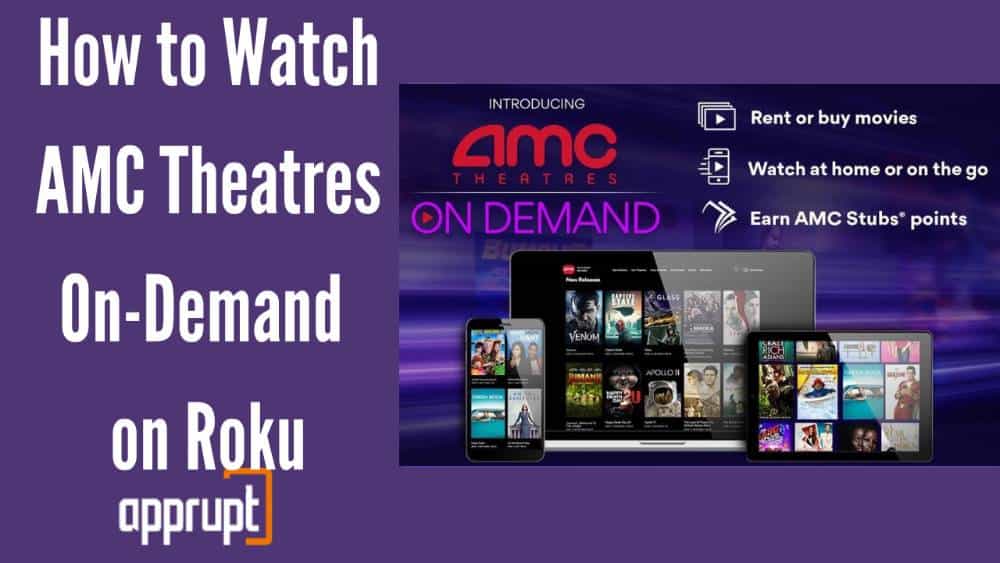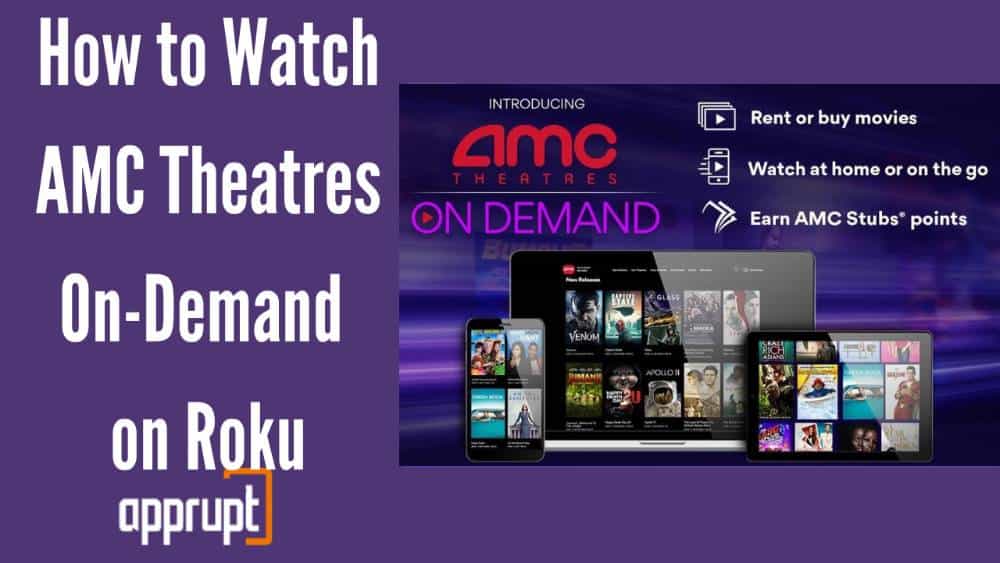 You can stream your favorite and latest movies on Roku Device by installing the App available on the Roku Channel Store. Here, we will guide you through the installation and activation process of the same.
Install AMC Theatres On-Demand on Roku
---
AMC Theatres is fairly easy to install on Roku and is available on the Roku Channel Store for free. The following steps will guide you through the installation process:
Step 1: Press the Home button on your Roku Remote.
Step 2: On the Home screen, scroll down and click the Streaming Channels option.
Step 3: Type in AMC Theatres On Demand in Search Bar and click Ok.


Step 4: From the search results, click on the AMC Theatres On Demand app and select the Add Channel option.
Step 5: After the download completes, select the Go To Channel option to start the app.
Activate AMC Theatres On-Demand on Roku
---
AMC Theatres On Demand requires additional activation to display content. To do the activation easily follow the instructions given below:
Step 1: Open the AMC app on your Roku TV.
Step 2: Login or Create a new account.
Step 3: After signing in an activation code will pop up on the screen.
Step 4: Visit amctheatres.com/activate from any web browser on your PC, Android/iOS device.
Step 5: Login and enter the activation code displayed on the TV screen.
Step 6: Your AMC is now successfully activated and ready for streaming.
What you can watch on AMC Theatres on Demand
---
AMC Theatres has a wide variety of latest and top hit movies in their catalog. You can enjoy the latest movies like Spiderman: No Way Home, Avengers: Endgame, The Kings Man, and much more.
AMC Theatres provides a wide genre of movies such as Action, Comedy, Rom-Com, Drama, Sci-Fi, Horror, and Suspense. You can also sort movies based on release dates and critic ratings.
A free Stubs membership is more than enough to stream most movies but if you wish to enjoy movies in AMC theatres a paid membership has more benefits to offer. You can enjoy free food/beverages, free tickets with a membership on AMC Theatres.
AMC currently provides two membership-based packages:
1. AMC Premier Membership: The Premier Membership by AMC provides you with priority lane access in the Box Office and concession stands. You don't have to keep waiting for your tickets, unlike other customers.
You can even avail free popcorn and fountain drink upgrades with this package. Along with all of these, you will not have to pay a single penny towards processing fees when you book tickets online.
The Premier Membership will cost you a modest $20 for a year of access.
2. AMC A-List Membership: This package on the contrary clocks in at $20 a month. It provides all the perks of the Premier membership along with additional benefits such as Free Online Reservations any time for up to 3 movies a week.
You can watch movies in any format including IMAX, 3D, and Dolby Cinema. There are no Blackout Dates for you with this package. You can Tripe Feature in a single day or watch movies any time of the week.
You can rewatch whichever movie you want along with 10% cashback on food and drinks.
To Conclude
AMC Theatres is America's biggest theatre chain which provides you with on-demand movies for free on your Roku Device. You can also choose to rent or buy movies at your disposal.
AMC Theatres feature hit movies across several genres such as Comedy, Action, Drama, Rom-Coms, Sci-Fi, etc. AMC Theatres On-Demand is available to download for free on the Roku Channel Store.
With an AMC Stubs membership, you can enjoy more movies at your local AMC Theatres along with added offers on food and beverages.