Everybody wants to try Apple Music, and I am sure you must be looking for its free trial as well. So, in this article, I will tell you if Apple Music provides a free trial or not and how to get it.
Apple Music is one of the most renowned and highly used music streaming platforms. It has millions of subscribers from across the world and a music library consisting of over 70 million songs.
It is compatible with all Apple devices and with other streaming platforms as well. Users get to stream music ad-free, which is another great advantage of having an Apple Music subscription.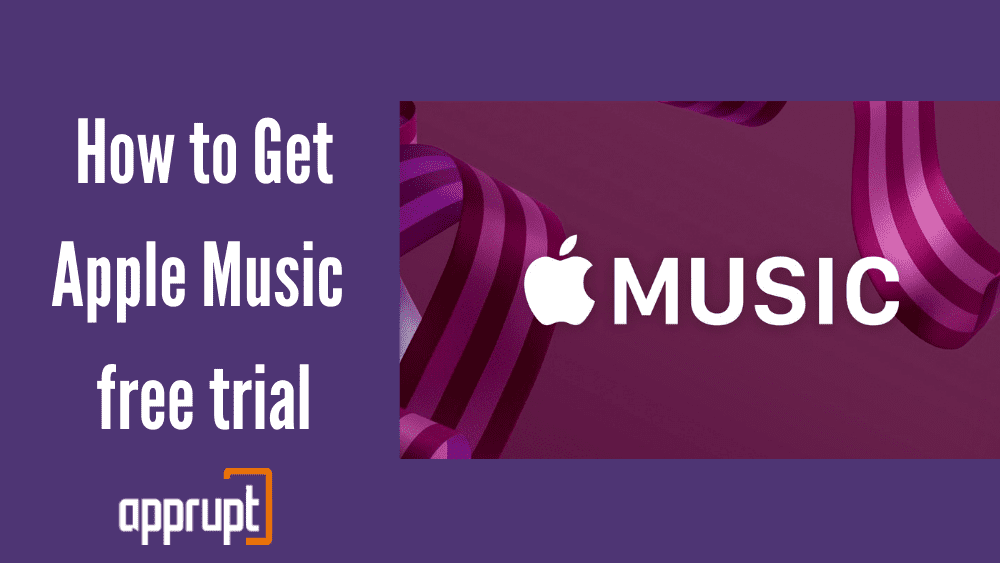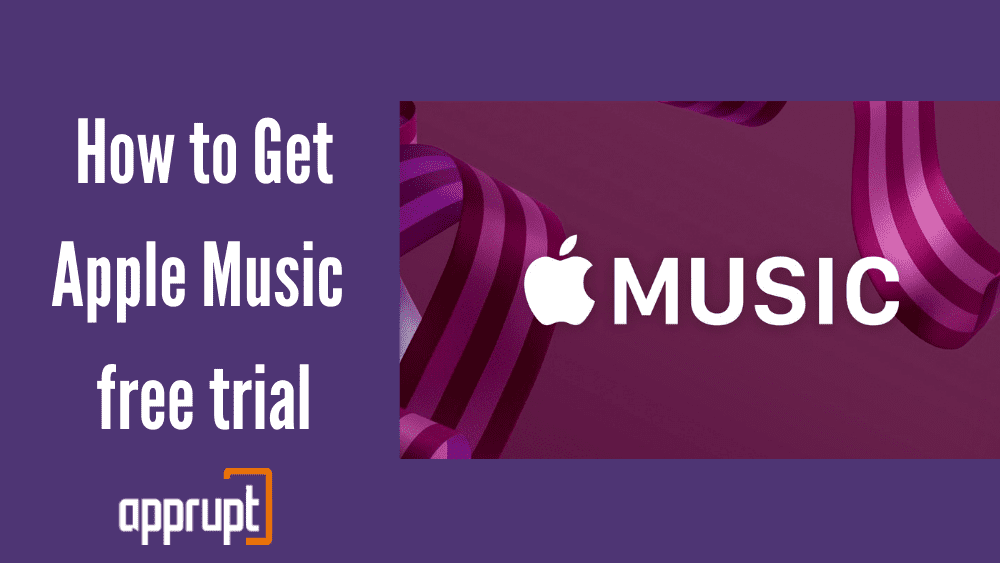 How to Get Apple Music free for 6 months  
---
How would you feel if I told you that there's a way through which you can get a 6-months of Apple Music free trial? I am going to tell you a process that you can follow to get a free trial for 6-months, and you will not have to pay anything; however, this deal is only available for a few regions.
Best Buy website is offering this deal, and we are not sure when will it end, so it's better that you grab the chance as soon as possible:
You have to head to the 'Best Buy website' by clicking here. You will be asked to choose your country.   
Then, a web page will open up giving Free Apple Music for six months, click on the 'Add to Cart' button below. The digital download link will be added to the cart.  
Then, simply check out, they might ask you to sign up with their store. Once you check out, a digital code will be automatically sent to the email address that you can use to get a six-month free trial of Apple Music.   
Also, remember that once the Best Buy Apple Music's free trial ends, your Apple Music subscription will renew automatically and cost you $10/month. So, don't forget to cancel before the trial ends if you don't wish to continue.
You are also eligible for 6-months of Apple Music free trial if you own any one of the Apple devices given below and haven't subscribed to the streaming platform before:
AirPods Pro
AirPods 2nd and 3rd generation
HomePod
AirPods Max
Beats Fit Pro
HomePod Mini
Beats Studio Buds
Powerbeats
Powerbeats Pro
Beats Solo Pro
How to Get Apple Music free for 5 months from Shazam  
---
As we are aware, Shazam was acquired by Apple Music in 2018, and since then, the Shazam app has always promoted Apple Music. Shazam is a great application that you can use to record an unknown song playing around you to see the name and other details of the song.
Shazam is currently offering a 5-month free trial of Apple music to new subscribers. You can take advantage of this offer and get to experience Apple Music for absolutely free.
Simply click on the link here to open the Shazam Apple Music offer webpage, and then, you will see the offer of getting five months of Apple Music free. Click on the blue 'Redeem' button to get the offer if you are a new user.   
How to Get Apple Music 3-month free trial  
---
Apple Music is currently offering a 3-month free trial on its website. Therefore, new users can get this deal from their official website directly or from the Apple Music app. I will tell you how you subscribe to the Apple Music trial.
The process is quite simple and doesn't involve a lot of steps. You will get to stream music ad-free and listen offline for 3 months, and after the trial ends, the monthly subscription will auto-renew.
Head to the official website of Apple Music or click here.  
As soon as the webpage opens, you will see a 'Try it free' button, click on it.   
You will be asked to choose a plan, once you have selected click on the 'Sign Up with a New Apple ID' option. And in case you already have an Apple ID but not an Apple Music subscription then, tap on Sign in.  
You will have to enter some of your personal information and then, create a password.   
After the verification has been done, you will be asked to insert your payment details and your billing address. However, you will not be charged anything until the free trial ends. That's it.  
What is Apple Music Student Free Trial
---
There's a special Apple Music plan for students; this plan is not very different from the individual plan except that it is priced at a cheaper cost. This plan is specifically for college students, and they can redeem the Apple Music Student free trial as well.
All they have to do to get the free trial is verify their student status via their college ID. And they will be eligible for a 3-month trial, and it could even be more than that.
And after the trial ends, students will only have to pay $4.99/month, saving them up to $5/month from the Individual plan cost. It's a great deal for students, and they must take advantage.  
Prices of Apple Music After the Free Trial
---
Now, let us discuss all the different plans that Apple Music offers and their prices. You will have to pay the subscription cost of those plans when their free trial ends.
Apple Music auto-renews the monthly subscriptions as soon as the free trial gets over so, remember to cancel them if you don't want to be billed:  
Individual Plan: This plan provides access to all the Apple Music features and it costs $9.99/month when the free trial ends.
Apple Music Student Plan: This plan is specifically designed for college students providing them all the features at a lower cost i.e., $4.99/month.
Family Plan: This plan is for the whole family; it provides access to the account to six people. Every member gets a separate account and they can also share the music library. This plan costs $14.99/month.
How to Cancel Apple Music Free Trial
---
Here's how you can cancel your free trial on Apple Music, make sure to cancel the trial within the period to prevent auto-billing:
Head to the Apple Music website and log in to your account with your credentials.  
Tap on the Account icon located at the top-right corner of the screen, a drop-down menu will appear, select Settings.  
Look for the 'Subscriptions' section at the bottom of the page and then, click 'Manage'.  
Edit Your Subscription window will open up on the screen, tap on the 'Cancel Subscription' option and then, confirm the cancellation.