Last Updated on May 20, 2022 by Mark Roberts
If you are an Apple Music user and have a Roku, there's no need to worry. We've got your back! This blog post will outline how to play apple music on roku device.
Roku is a popular streaming device through which you can stream online videos and audio on your TV. The platform supports several channels like Netflix, Hulu, Discovery Plus, Amazon Music, Spotify, DirecTV, and many more. 
However, Roku does not support Apple Music, a dedicated application for playing music on Apple devices. Nevertheless, you can still play and enjoy your favorite songs.
In this guide, we will share the methods to use the Apple Music app on Roku, so keep reading to find your solution!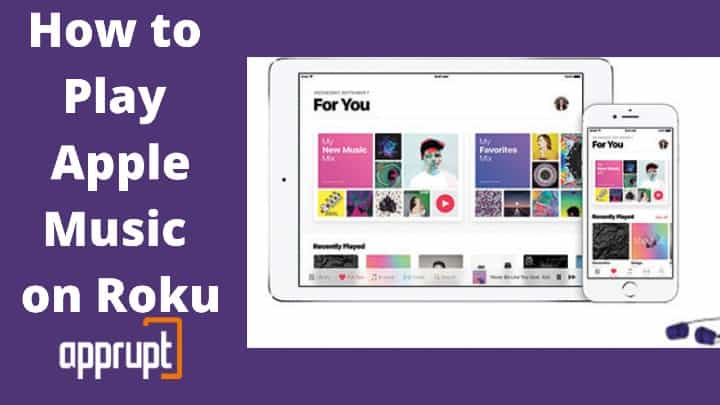 Is There Any Way to Directly Stream Apple Music on Roku?
---
Unfortunately, Apple Music is not available as a stand-alone channel on the Roku channel store.
Also, it's not possible to stream music files from the Apple Music on any other streaming device other than your Apple device, as the music files are of M4P format (which is not supported by Roku).
Hence, you cannot even use the "Play on Roku" application on your iPhone for streaming Apple Music on Roku device.
In short, there is no direct method to stream Apple Music on Roku. But there's still a way out!
You can use an Apple Music converter to stream tracks from Apple Music to your Roku device by screen mirroring.
Easy Methods to Stream Apple Music on Roku
---
Streaming Apple Music on Roku will require you to put in a little effort, but it's pretty much possible.
The simplest method to apply is by screen mirroring your Android or Windows device. Alternatively, you can convert the Apple Music files to Roku compatible formats like MP3, WMA, WAV, or AAC and play through the Roku Media player.
And even if you don't know how to do all these, no worries! We have discussed in detail all these solutions below. Have a look!
Stream Apple Music From Android & iOS by Screen Mirroring
If you want to stream Apple Music from Android or iOS, you'll need to mirror the screen of your device. Here's how to do it.
Play Apple Music on Roku With Android Device
---
If you are using an android device working on Lollipop 5.0 or above versions, you can download Apple Music on it and stream it on Roku device through Miracast or screen mirroring function. Below are the steps you'll need to follow:
1. Search it on the Google Play Store and install Apple music.

2. Launch the Apple Music app and log in using your Apple ID.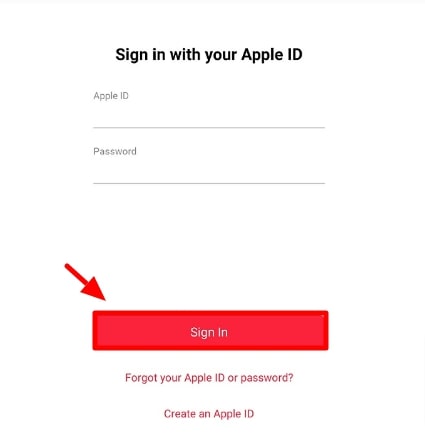 3. Now open the notification panel on your mobile by sliding it down.
4. Look for the cast option in the settings menu and click on it to turn it on. Also, ensure that your android device and Roku are connected to the same internet connection.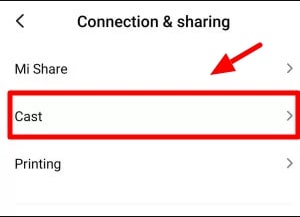 5. Your mobile will now search for nearby devices for screencasting. Once it detects your Roku device, select it.
6. Then launch the Apple Music app on your android device.
7. You can now play your favorite tracks and enjoy listening to them from your Roku streaming device.
Play Apple Music on roku With iOS Device
---
Like Android devices, you can connect your iOS device and mirror its screen to play Apple Music on Roku.
1. Download the Mirror for Roku application from the Apple Store.
2. Add the Mirror for the Roku application on your streaming device.
3. Launch the application on your iOS device.
4. Let it search for the nearby devices and once it's done, select your Roku device from the list.
5. Allow permission for mirroring and tap on the Start Mirroring option.
6. Now select start broadcast.
7. Launch the Apple Music application on your iOS device and enter your log-in credentials.
8. Select and play any track of your choice and listen to it on your Roku device.
Screen Mirror Apple Music From PC
---
How about Windows laptops or PCs? Is it possible to screen mirror apple music on Roku through your PC?
If you've got such questions in mind, the answer is – Yes, you can screen mirror your PC or laptop and listen to your fav tracks from Apple Music on Roku. Here's the exact process you'll need to follow:
1. Open the browser on your PC and visit the music.apple.com website.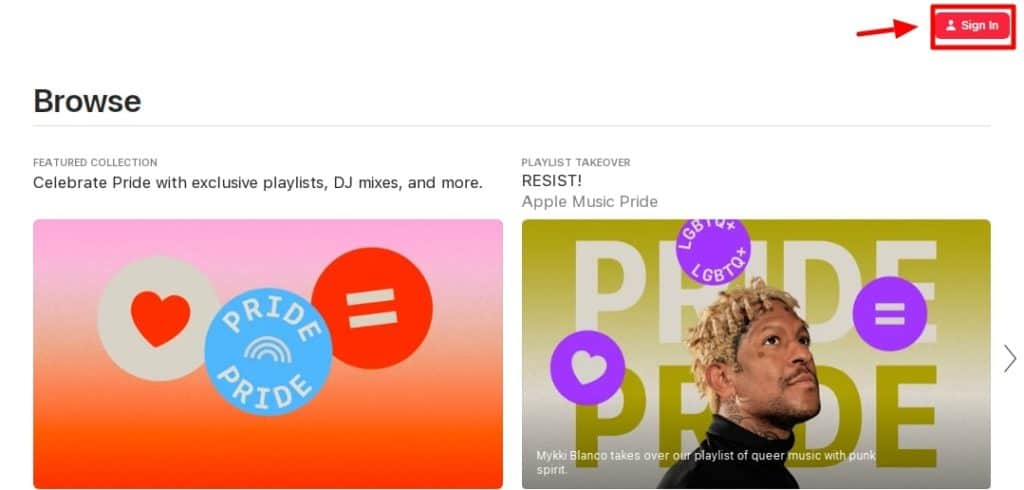 2. Sign in using your Apple ID.
3. Press the Windows + P key on your PC/ laptop keyboard.
4. Now, select the Connect to a wireless display option.
5. Choose your Roku device from the connect tab.
6. You can now stream Apple Music on your PC and listen to it on Roku.
Get mobdro for Roku
What Roku devices support Apple Music?
---
Roku devices do not support Apple Music directly. However, if you are considering playing Apple Music via Airplay, then you should have any one of the devices listed below:
Roku Streaming Stick+ (3810 or above)
Roku Premiere (3920 or above)
Roku Ultra (4640 or above)
Roku Smart Soundbar
Roku Streambar
Roku TV (starting with A, C, and 7 codes)
If you are looking for an alternative option to apple music, amazon music roku channel is a great alternative.