The Roku has been a popular choice for many years and it has a simple user interface. But it's recently started to experience a fair share of issues recently with Amazon prime and youtube TV. Additionally, more and more streaming services are becoming available.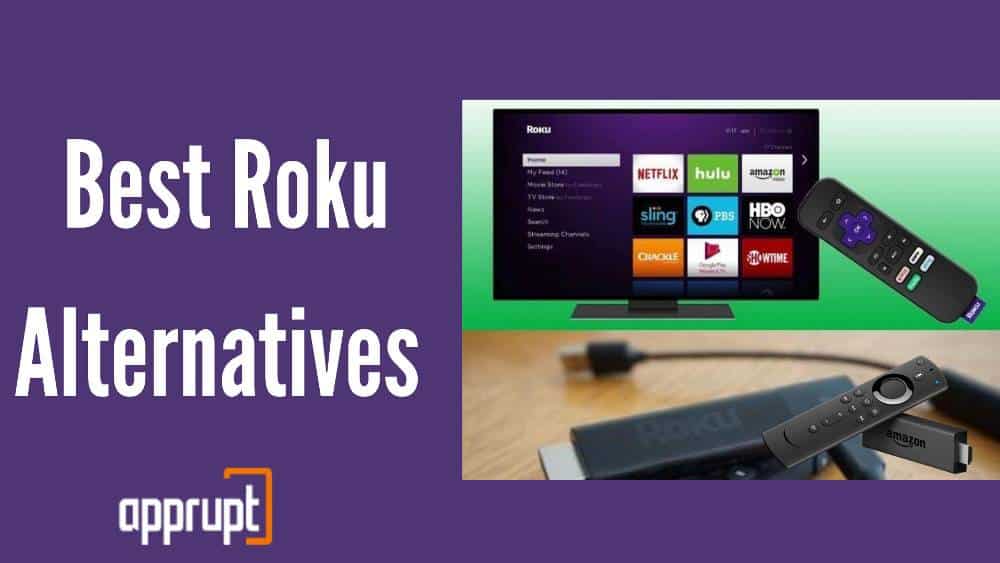 So it's considering an upgrade to your streaming device, there are plenty of Roku alternatives for you to consider.
Best Roku Alternatives
---
1. Chromecast with Google TV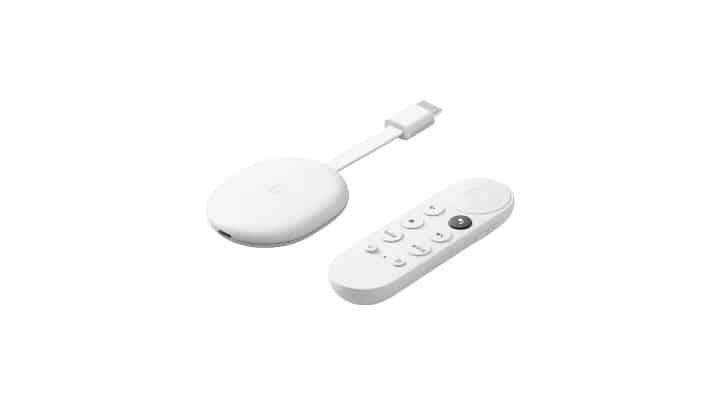 Google TV is essentially an improved and simplified edition of Android TV. It includes all of the same services and apps as the classic, as well as Google Assistant for voice activation and Google Chromecast for local streaming.
It was first available on the 'Chromecast With Google TV' in 2020, and it is now available on all of Sony's current TVs as well as some TCL TVs. It offers all of the advantages of Android TV, but with a friendlier and less aesthetically crowded interface, as well as different types of content recommendations.
It's more visually appealing, more straightforward, more accessible, and, most importantly, terrific at suggesting what to watch later. This is best seen by the way it delivers search results for an even hand.
Top recommendations will always come from streaming platforms to which you already subscribe and in the highest quality available, rather than Google attempting to sell you stuff to which you already have access.
Pros
Google TV is a good alternative as the voice assistant is a very user-friendly feature, which is usually on most Android smartphones nowadays.
It is much cheaper at starting rate of $50 and
Provides a 4k resolution display with Dolby Atmos sound system.
Cons
It has only limited storage for streaming and
Doesn't support multiple user features yet.
2. Amazon Fire TV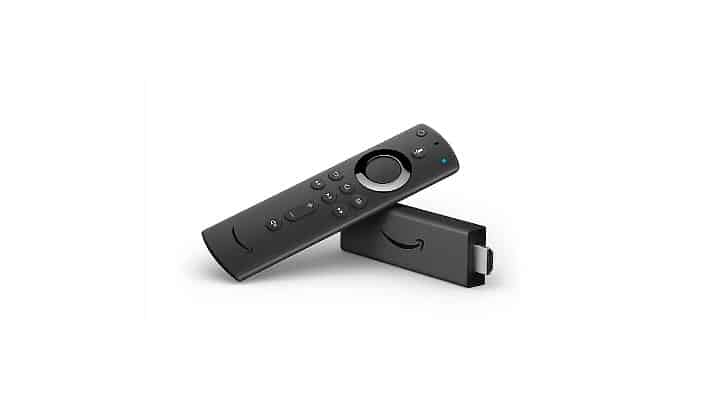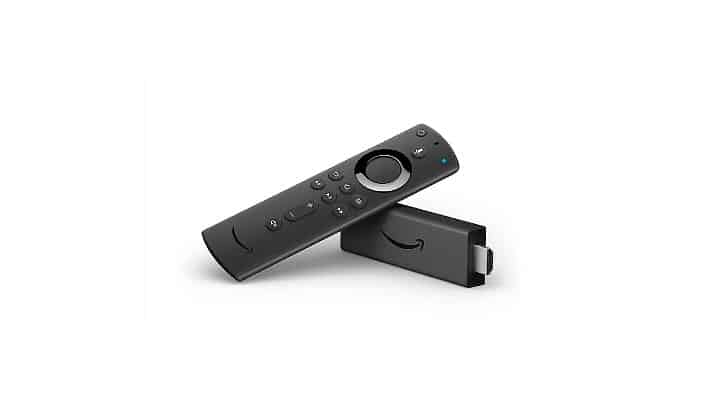 Amazon's Fire TV is a tweaked version of Android created specifically for Amazon's media. Amazon Prime is actively promoted on Fire TV players, with Prime Video and Prime Music prominently featured in the menu selection. Other streaming services, like Hulu, Netflix, and YouTube, are available as standalone apps on Fire TV.
The Premium version is known as 'Max' which launches apps fairly instantly, and navigating the system is quick and easy.
Even more, the Max includes Wi-Fi 6 as well as virtually all of the most recent playback protocols, namely Dolby Vision. Max's drawbacks include its Fire TV interface and the truth that adverts are clearly shown throughout.
Pros
The best feature about amazon is its integration with AI Alexa which has which performs voice commands.
It gets great discounts during peak times making it cheaper than Roku.
It also provides HDR 10+ video and a Dolby Atmos sound system.
Cons
Roku is known for its user-friendly UI but that's not the case with Amazon as it is known to have a complex UI. By paying a little bit more, you can get extra features such as 4k resolution video quality for your stream.
There are no volume key buttons to toggle through in Amazon's remote control.
3. Apple TV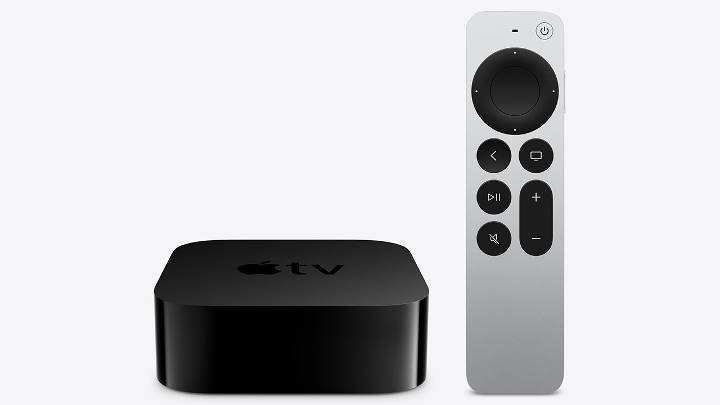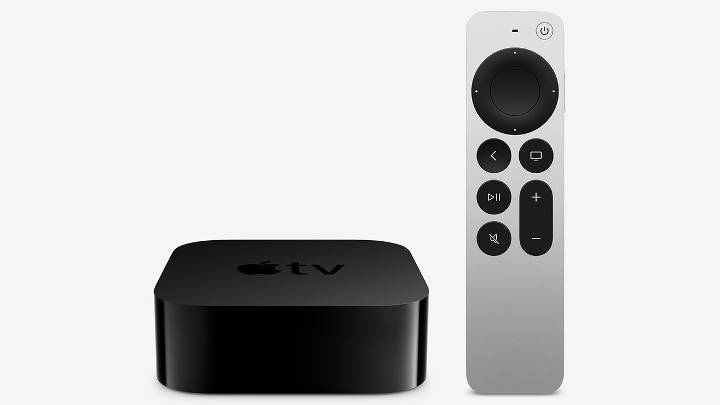 If you are looking for multi-user support and fast frames per second when broadcasting HDR, then Apple TV has got your back. Despite its high price, this media streaming device gives a surreal experience.
The premium version of Apple TV includes a sleek remote control that allows you to effortlessly explore the menus. It also has Siri voice recognition, so you can control it with your voice.
To some degree, privacy is another advantage of the Apple TV. Apple isn't as preoccupied with tracking your watching habits as a service like Roku is.
Pros
If you are already surrounded by the apply ecosystem, then this TV service is made for you, as it provides fast inter computability.
Unlike Google TV, Apple TV has got ample amounts of storage and is also great for casual gaming.
Apple is well known for its software, and they have integrated the same into their TV too. 
Cons
This TV streaming service might be the most expensive one is this list, as it starts from $180.
Although it integrates very well with the Apple ecosystem, it doesn't do the same with non-Apple devices.
4. NVIDIA Sheild TV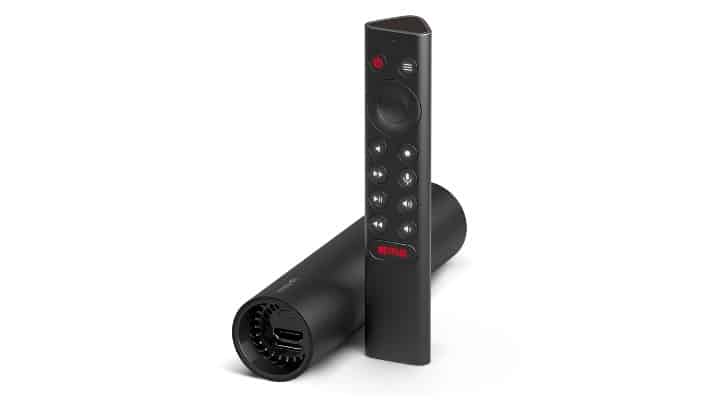 Nvidia initially advertised the Shield TV as a micro-console when it was first launched in May 2015, so from the get-go, this was intended for gamers.
The non-Pro model has a cylindrical body while the Pro features additional RAM and increases the internal storage to 16GB (either model support external storage) and is designed for gaming with Nvidia's G-Force Now technology. 
Pros
This TV streaming device has the best hardware which can run high-end games.
Has great storage which provides for longer streams. And has a great software support system.
The installed Chromecast 4K resolution capability even allows users to view media from their smartphones and other devices.
Cons
It's a bit expensive side starting at $150 and the 8GB promised fills up quickly while downloading all the apps internally.
5. Onn Android TV 4K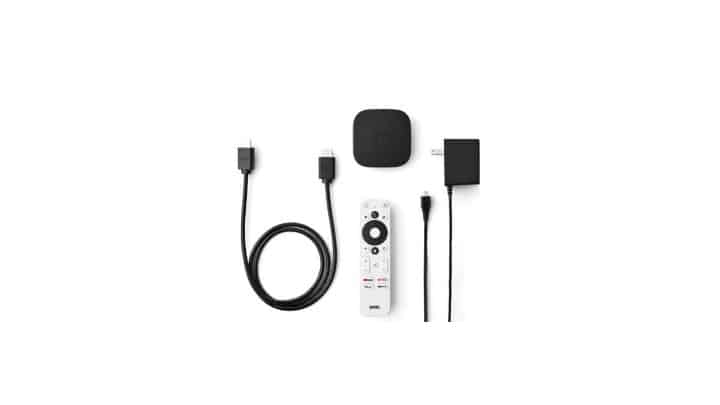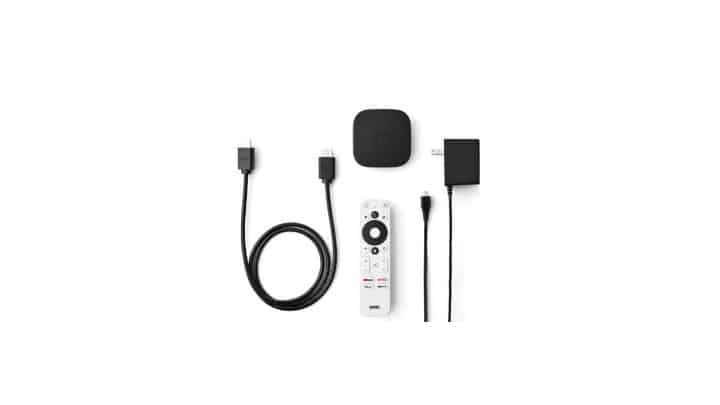 Want the most affordable Streaming Media device that is also simple to use and set it up? Onn TV should be your first choice. The media streaming gadget is fantastic, with a plethora of apps available. Because it is run by Android TV, you may experience impressive features such as Google Play and Google.
Pros
Starting at $30 this is the best streaming device at the price point.
Unlike Roku, Onn TV is simple to set up because all you have to do is to plug and play.
As it runs on Android TV, it has a clean stock Android experience and gives us storage up to 8GB.
Cons
Although its Remote control is simple, it is not designed for comfortability.
It has a bit outdated Android UI and the updates aren't assured.
6. TiVo Stream 4K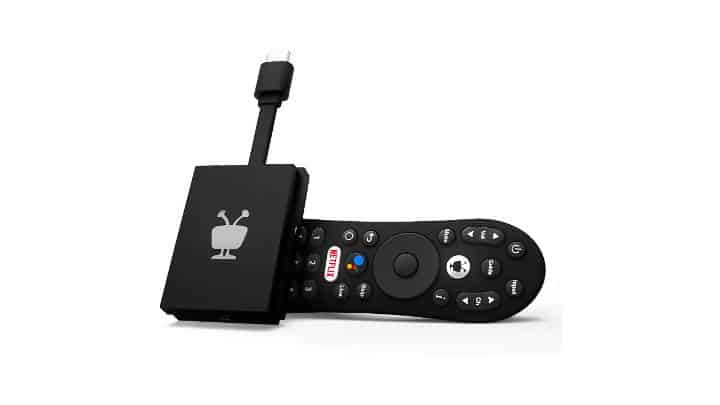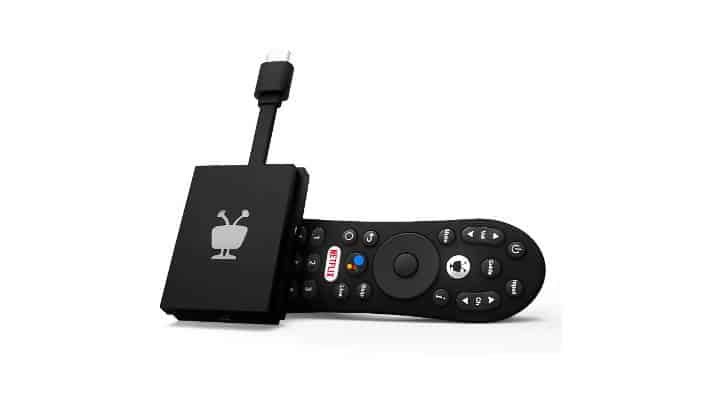 Users who are used to cable TV will love this device as it has the live TV integration, a recording feature, and the Google Assistant to carry out your spoken instructions. Plus it has more than 5000 apps in its media share.
Pros
Supports most of the available streaming apps.
This device gives the user HDR+ and the Dolby Atmos experience.
It also has a built-in Chromecast for project convenience. 
Cons
Doesn't have the best user interface which makes for a poor experience.
Plus the channel recommendations from the service are not at par with the others.
7. Xfinity Flex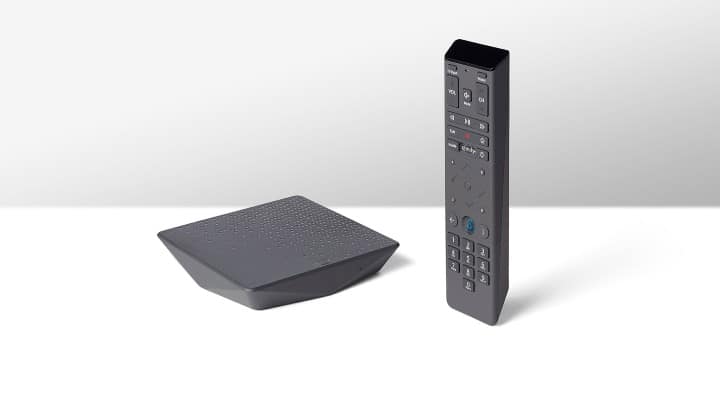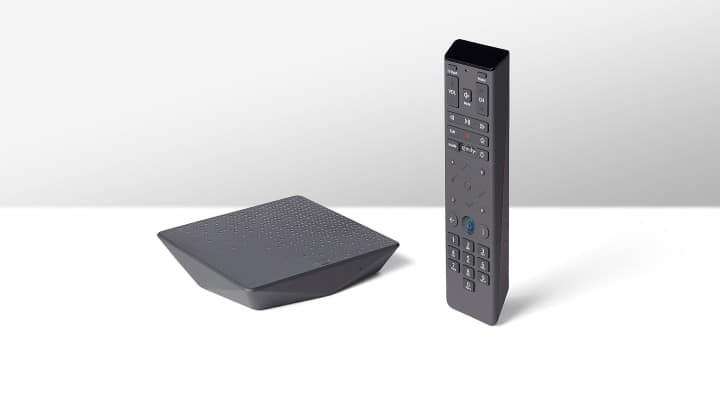 The Flex, which is free for Comcast Xfinity Internet subscribers, is a fairly affordable option to gain access to streaming Amazon web services Prime Video and Netflix. In addition, the Flex allows you to monitor and control other devices on your home network.
Pros
It is simple to set up,
has an excellent voice search feature, and
allows you to watch your home automation gadgets and home safety system.
It is on the cheaper side starting at around $30.
Cons
Flex has much fewer services than other streaming devices, such as Disney+ and Spotify, to mention a few, which limits its utility.
8. Now TV Smart Stick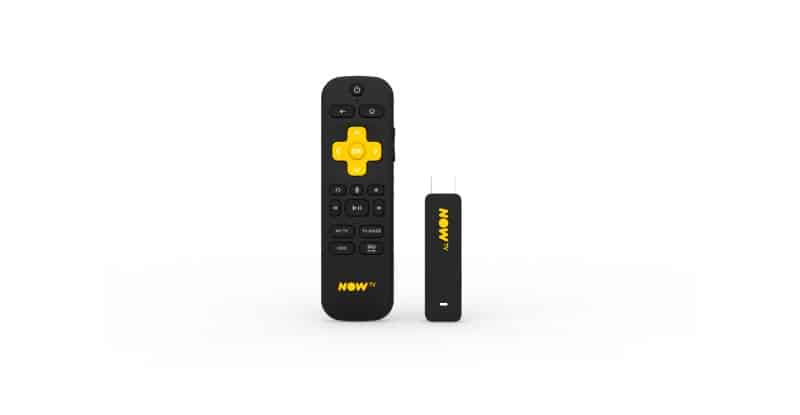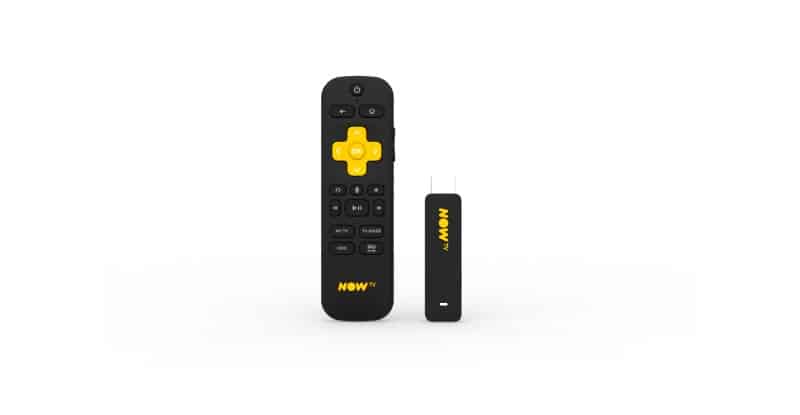 Now Stick is used like any other streaming device and can be a great alternative to Roku Stick. The Now Stick is also used to make any non-smart TV into a smart one by getting access to a variety of apps and online streaming, namely Disney+, BT Sport, and YouTube.
Pros
The Now stick is directly comparable with the Roku stick, although it is much cheaper.
Unlike other devices, it is small in size, making the environment around the TV much cleaner. 
Cons
Although it does have a voice command feature, the recognition for it is not the best.
The starting pack comes with only 720p resolution,
for HD resolution and Dolby Digital 5.1 audio, the user needs to buy additional services.
9. Xbox Series X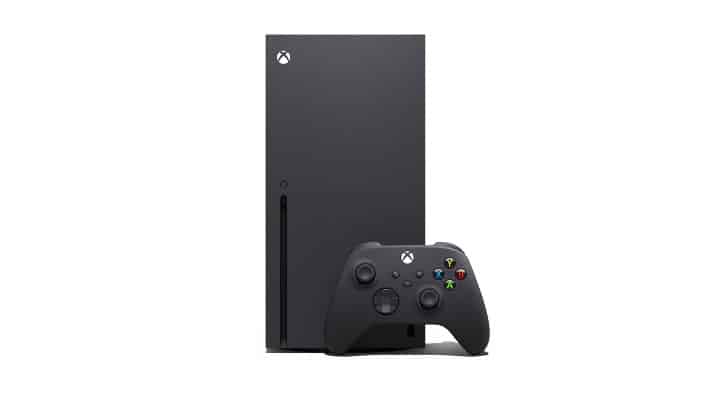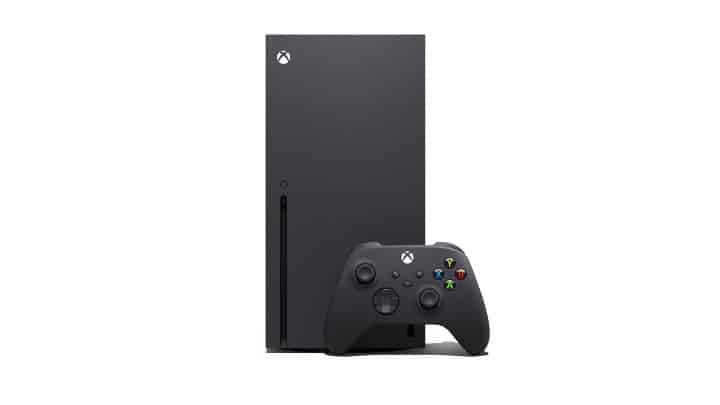 Generally viewed as a gaming console, the Xbox series X also performs like a streaming device. While it cannot render 4K resolution games, it can operate media streaming apps like Netflix, Disney Plus, and others. Although it doesn't have a remote control, it does have a very comfortable controller.
Pros
If you are a hardcore gamer and want to stream media at the same price, this console is one to look for as it gives you the best of both worlds.
It can stream 4k resolution content and
provides HDR support not only for videos but video games too.
Cons
If you're someone not into gaming, do refrain from this device as it is costly if your only intent is to stream online content. 
10. WeChip TV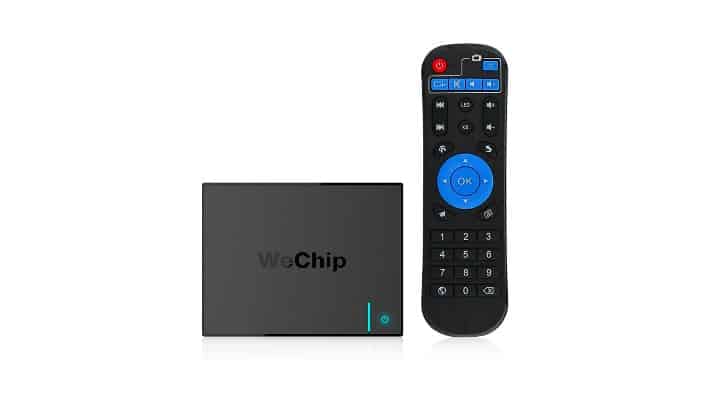 Since 2015, WeChip has delighted us with high-quality, low-cost Android TV boxes. If you're searching for a low-cost box to run the Kodi app, and stream your video library through apps, then the WeChip box includes everything you need in a really beautiful compact package.
WeChip, a smaller company than Roku, is experimenting with various streaming applications that are available at all times. That means you get access to thousands of TV series and movies.
Pros
WeChip premium models support 4K HDR pictures.
The UI is fluid and offers a variety of language options.
Cons
It has less amount of channels than other streaming devices and
the remote control has keyboard buttons which may be complex for some users. 
Final Thoughts
---
Streaming devices such as Amazon, Apple, and Google have completely overhauled the TV experience by producing better software and hardware design each year, but the Roku devices still have an edge when it comes to their User Interface.
The most ideal style of Roku's media distribution is done by Apply TV, but it is much more on the expensive side.
Google may be the next best option for the general audience having a tight budget by having a good Android UI, unlike the complexity of Amazon Fire TV.
Hope we've helped out in choosing the best suitable streaming device for you!