You must have heard about Disney Plus if you're somebody who's crazy for Marvel, and Star Wars movies. This streaming platform owned by the Walt Disney company has almost every Marvel movie, Star Wars, Disney shows and exclusive movies, Pixar, and much more.
You can watch all your favorite shows and movies in one place, popular movies like Loki, Wanda Vision, Mulan, The Falcon and the Winter Soldier, The Endgame, Iron Man, High School Musical, etc. And almost everybody who has heard about Disney Plus for the first time just wanted to get a free trial to try the service before signing up.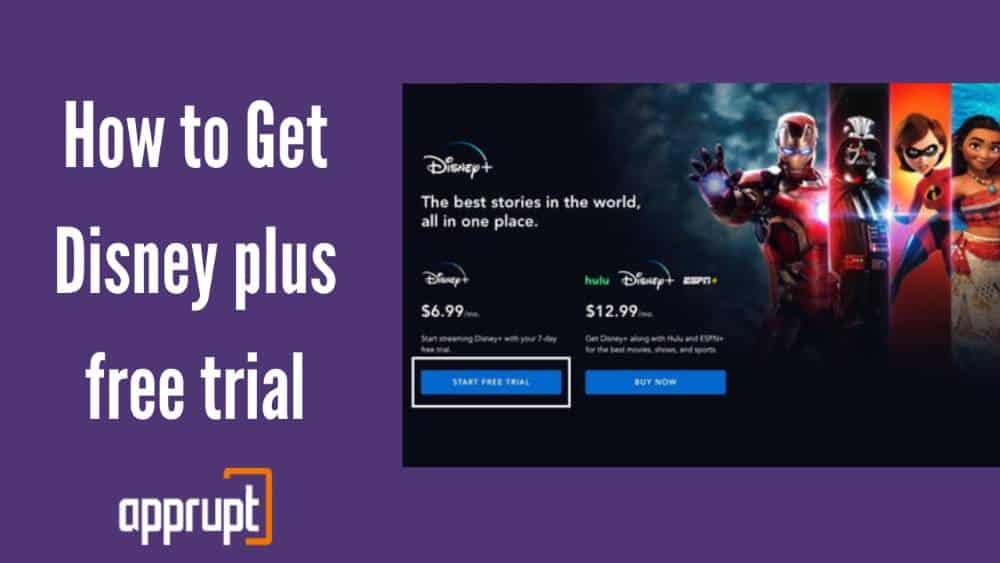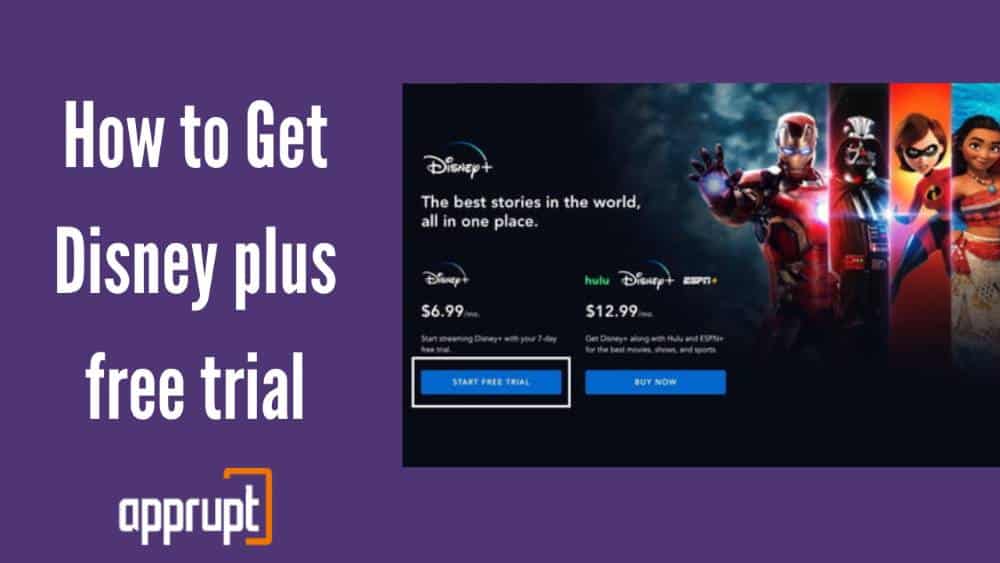 And in this article, I am going to tell you how you can get a free trial of Disney Plus and the plans this streaming service offers, so keep reading.
Does Disney plus have a free trial in 2022?
---
Well sadly, there's no Disney Plus free trial available for users in the US and UK in 2022. The Disney plus stopped providing free trials a while ago and hasn't gotten back yet.
There was a time when the streaming platform offered a 7-day free trial to its users for experiencing the platform; however, they stopped doing that now. But there are other ways that you can use to watch content on Disney Plus for free.
How Long Is Disney plus Free Trial
---
Back in 2020, Disney+ used to offer its new users a 7-day free trial but the website has stopped providing free trials now, and thus, you will have to either sign up for their service without a trial or via Amazon Music, if you want to try Disney Plus for free.
How to get Disney plus Free Trial?
---
Well, there's no free trial available on the official website of Disney Plus which means you will have to sign up for a Disney Plus Premium subscription, that is the only way that you can test this streaming platform.
I am going to guide you through the process of signing up for a Disney Plus Premium account:  
Head to the official website of Disney Plus or click here.  
Then, click on the 'Subscribe' button present right beside the Disney+ Hotstar icon.   
Now, you will be asked to choose a plan and then, create an account with your email address.   
You will have to enter your payment details and that's it, you can start watching instantly.   
Verizon Unlimited's Free Disney Plus Subscription
---
If you want to watch Disney Plus for free then, this is one of your best options to consider. If you don't know already, Verizon is an American Wireless network operator and it offers a Disney Plus subscription for free with its Unlimited plans.
So, if you have one of Verizon's Unlimited plans then, you are eligible for getting a six-month free trial of Disney Plus that will save you around $42.
You have to choose the 'Disney Bundle' while selecting the Verizon Unlimited plan, the bundle includes Disney plus and two other streaming services i.e., Hulu and ESPN.
Users are eligible for one bundle subscription per Verizon mobile account. You can sign up for The Disney Bundle through your add-ons page in 'My Verizon'. 
You can have a look here for Verizon's FAQ on how to sign up for the Disney Plus free subscription via a Verizon account.
Amazon Music Unlimited Free Disney Plus Subscription
---
Now, this is a deal that you would not want to leave. Amazon Music Unlimited is offering its new users a free 6-month subscription to Disney Plus which means users will not have to pay anything for six months and can enjoy unlimited streaming on Disney Plus with an unlimited Amazon Music account.
Also, Amazon Music is offering its existing users a 3-month free subscription to Disney Plus. I am sure if you are somebody who is a constant user of Amazon Music then, you would not want to miss this opportunity.
However, this deal is not for existing Disney+ subscribers, and it is a limited period offer therefore, you must act quickly.  
This offer is limited to one customer per account and only in the US and Canada.
Also, you need to remember that once the promotional trial ends, your Disney Plus subscription will auto-renew automatically so, don't forget to put a reminder for cancelling your subscription.
And the trial will no longer be continued if your Amazon Music Unlimited account pauses.   
Does Disney plus have a 7 Days Free Trial?
---
No, unfortunately, Disney Plus does not have a 7-day free trial at the moment. It used to provide free trials but the streaming service discontinued it a while ago as it is quite popular and has thousands of subscribers, it keeps updating its content with new releases.
It is very popular for streaming live sports as well and suitable for every age group.
Does Disney Plus have a 30 days Free Trial?
---
No, it does not have a 30-day free trial, but you can stream Disney Plus for free with Verizon Unlimited and Amazon Music Unlimited. You'll get Disney Plus for more than 30-days with these deals.
However, if you were looking for a 30-day free trial from Disney Plus directly then, that is not currently available.   
Disney Plus Plans & Price after Free Trial
---
Now, let's talk about the different plans and prices offered by Disney Plus in different countries. In the US, you can get a Disney Plus subscription for $7.99/month and annual Disney plan for $79.99/year which will save you up to $15.89 from monthly subscription cost.   
And in Canada, a Disney Plus subscription will cost you $11.99/month for Disney+ Premiere and $119.99/year for the same.
I hope it is quite clear that the subscription cost for Disney+ Premiere is quite inexpensive considering the content you get to the stream.   
How to Cancel Disney plus Free Trial
---
Here's how you can cancel your Disney Plus free trial or subscription in a few steps, the process is quite simple:
Head to the official website of Disney Plus, and then, log in to your Disney Plus account.  
Once logged in, click on your profile icon located at the top-right corner of the screen.   
Then, click on the "Account" option from the menu that appears.   
Now, select the 'Manage Account' option, look for the 'Subscription' heading and then, click on the 'Billing details' button.  
Tap on the 'Cancel Subscription' button and then, confirm the cancellation process by clicking the 'Complete Cancellation' button.