With FilmOn TV on Roku, you can enjoy streaming unlimited entertainment content on your Roku TV. This private Roku channel is home to over 700 channels from all over the world. It also supports Radio stations and live streaming.
If you miss out on live TV shows, there is a vast library of on-demand video content to entertain you. And you can even download, or record shows on your device, thanks to the cloud DVR storage feature.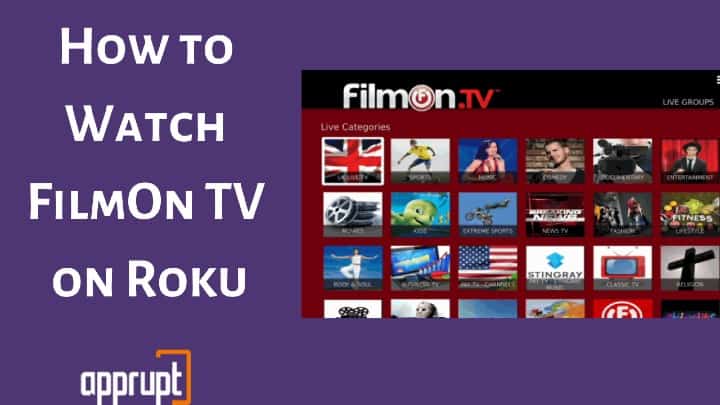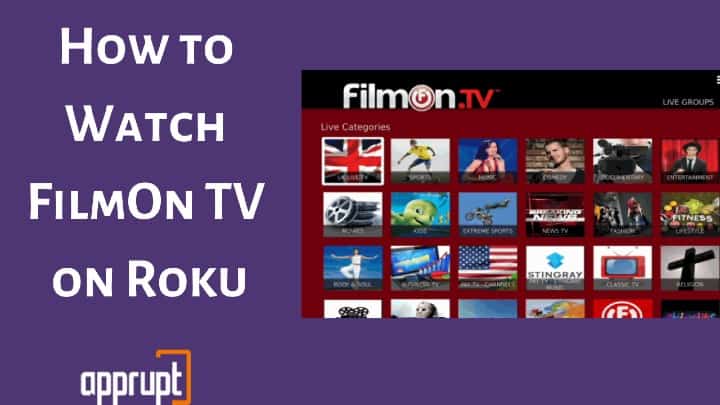 FilmOn TV is available on most streaming devices, including PC, mobile phones, tablets, Smart TVs, Roku media players, etc. In this guide, we will focus on how to install FilmOn TV on Roku.
Add FilmOn TV to Roku Channel
---
Roku does not officially support FilmOn TV. So, you cannot download the channel from the Roku Channel Store. However, you can add FilmOn TV as a private channel on your Roku device. Here is how to add and stream FilmOn TV on your Roku TV.
Step 1: Turn on your Roku player.
Step 2: On your mobile phone or PC, open any web browser of your choice.
Step 3: Visit the Roku website by typing the https://my.roku.com/ URL in the address bar.
Step 4: Enter your Roku login credentials and hit the Sign-in button.
Step 5: Go to the Manage Account tab.
Step 6: Select the Add channel with a code link option.


Step 7: In the box provided, type the FilmOn TV Channel access code (NMEVA).
Step 8: Click Add Channel.


Step 9: A warning message will appear on the next screen. Click the OK button.
Step 10: You will see the FilmOn TV app on your screen. Choose Yes, add channel to install the FilmOn TV channel to your Roku TV.
Step 11: After the installation process completes, click Return to my account.
Step 12: Navigate to the Roku Channel list on your Roku device.
Step 13: Look for the FilmOn TV app and select it.
Step 14: Click Continue.
Step 15: Go to the www.filmon.com/user/registration link and create your FilmOn TV account. (You can skip the account creation part if you want to watch the content with commercials. Otherwise, create your free account and say bye-bye to ads.)
Step 16: Finally, search for the FilmOn TV shows, live TV channels, or videos you want to watch and stream them on your Roku TV.
To Conclude
Whether you are in a mood to watch audio, video, live or on-demand content, FilmOn TV has it all! And you can now install FilmOn TV on Roku using the steps given in this article. So, think no more and add the channel to your Roku device.