This article explains the causes and solutions you can apply to fix it when AirPlay is not working on Roku tv. So, without wasting time, let's get started!
AirPlay is one of the most convenient methods for sharing content from Apple devices to streaming players like Roku. It allows users to screen mirror movies, music, and other media content from their Apple device to the Roku TV in a few seconds.
But like any other technology, the problem arises when AirPlay fails to connect to Roku. And hence, you can't enjoy using Apple AirPlay and Homekit on Roku.
While such issues can occur for several reasons, the good news is that you can fix them yourself!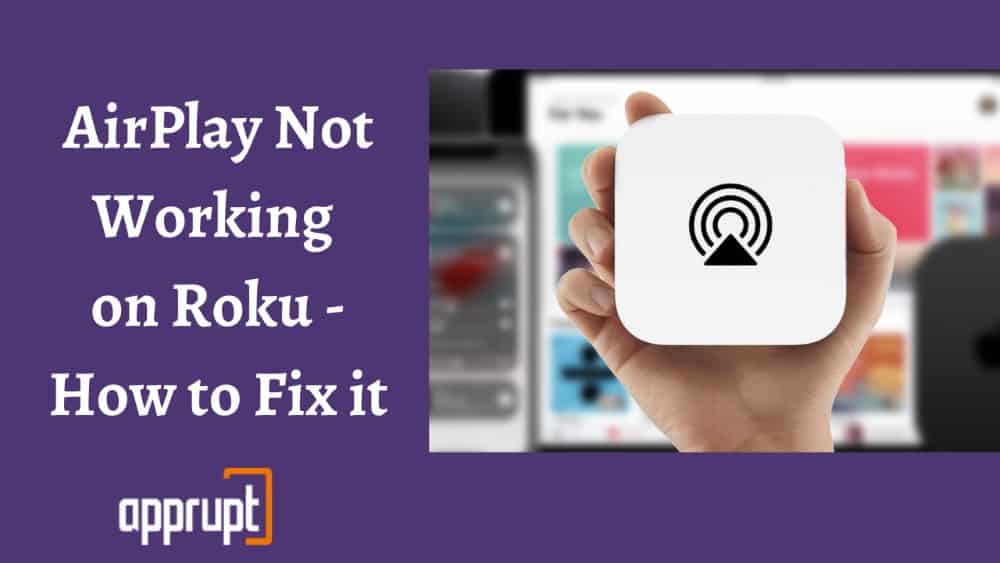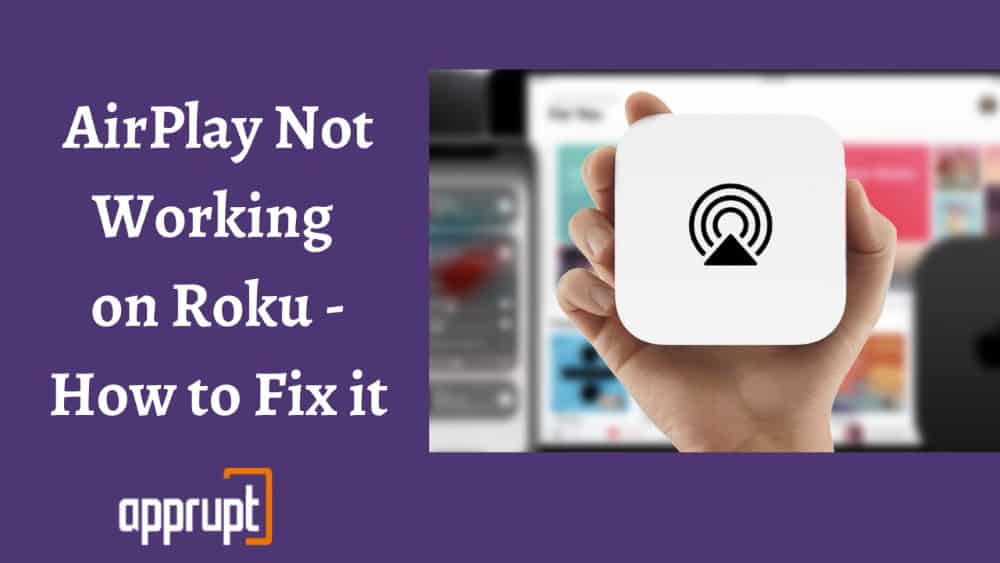 Why Is AirPlay Not Working on Roku?
---
Normally, AirPlay can smoothly connect to any compatible Roku device. But sometimes, the connection can fail due to several reasons, as listed below:
Your Roku or Apple device needs to be updated.
Your Apple device and Roku are not connected to the same WiFi connection.
Your internet connection speed is slow.
Your Roku device is not in the range of the Apple device.
The AirPlay feature on your Roku device might have been disabled.
Your Roku device is not AirPlay compatible.
8 Ways to Fix AirPlay Not Working on Roku TV
---
As mentioned above, most AirPlay not working on Roku TV issues result from minor technical glitches or network problems. And regardless of the reason, you can troubleshoot the AirPlay not working issue without any hassle. Below are the most working methods to solve AirPlay issues.
1. Roku Restart
The quickest approach to fixing any AirPlay issue on Roku devices is restarting the Roku device. Sometimes, Roku streaming players face network or software issues; in such cases, a quick Roku restart can be a good remedy. So, here is how to do
Navigate to Settings > Select System > Click Power > Select System Restart > Choose Restart and wait till the device restarts.
This process may take a few minutes. Once it is completed, try connecting AirPlay to Roku, which should work now.
2. Router Restart
If you have not restarted your internet router or modem, it could also cause internet issues that will prevent AirPlay from connecting to Roku. In that case, you can restart your router or modem as described below:
Step 1: Switch off the router and disconnect it from the power socket.
Step 2: Wait for one minute so that the device cools down.
Step 3: Plug the modem back into the power socket and power it up.
Step 4: Wait till the device authenticates to the internet service provider.
Step 5: Now plug in the router (skip this step if you have a modem-router combination).
Step 6: Wait for the router to boot up.
Step 7: Once your router and modem reboot, connect your Roku and Apple device to the internet.
Step 8: Now connect AirPlay and it should work correctly.
3. Enable Screen Mirror Before AirPlay
To use AirPlay on Roku, you need to enable screen mirroring. If you miss enabling the feature, it won't connect to AirPlay and cause connection issues. To avoid such, enable screencasting.
4. Make Sure AirPlay-Compatible Devices Are Turned On And Are In Range
A common reason that interrupts the use of AirPlay is that the devices are not in range of each other. So, if you are trying to connect AirPlay, ensure that the iPhone and Roku are placed near each other. Also, verify that they are connected to the same internet connection. Follow Apple Support's suggested first steps for addressing AirPlay issues. 
5. Check Devices Must Have the Latest Software
Roku streaming devices are set to update after every 24 hours automatically. But if they fail to update automatically, they may not connect to AirPlay properly. Similarly, Apple devices must be updated regularly to ensure smooth functioning.
After updating the Roku and iOS devices, try connecting AirPlay again, which should work now. If you don't know how to do that read this article how to update a roku.
6. Device Must be on the Same WiFi Network
Another method to solve AirPlay not working on Roku TV is checking the WiFi connection. Ideally, your AirPlay device and Roku should be using the same network connection, and you can verify that by navigating to Settings > Network > About on your Roku.
If the device uses a different WiFi connection, you can change it to your iPhone device's WiFi network.
You can then connect AirPlay and use it for screen mirroring.
7. Reset Roku
Resetting your Roku device can fix almost every issue on the device. But the catch is that your Roku settings will also be reset. That means you will have to go through the initial setup process and again install and activate all the apps on the device. If you don't know how to do that read this guide on how to reset roku device.
8. Contact Roku or Apple Support
Finally, if none of the above methods, including factory reset, works for you, you can contact Roku or Apple support. Both Roku and Apple devices have excellent customer support teams available 24 hours via call or email. So, you can discuss your AirPlay issue with them, and they'll help you solve it.
Contacting Roku customer service is easy – simply click on the below button, and they'll be more than happy to assist you.
What Happens When AirPlay Is Not Working on Roku
---
Firstly, how will you identify that AirPlay and Homekit are not working on your Roku TV? Well, you can say that your AirPlay is having issues if you face any of the following problems while connecting it to your Roku device.
The Roku TV screen is black, i.e., nothing appears on the screen even after playing a video.
You can only see pictures but no sound.
You can only hear the sound, but the screen has stuck.
Your AirPlay keeps disconnecting from Roku.
Your AirPlay is not detecting the Roku player.
Conclusion
---
Hopefully, the troubleshooting tips mentioned in this article worked for you. All these methods can easily be performed at home, and you don't need to be tech-savvy for that! Still, if the problem persists, reach out to Roku or Apple support to get the best solution.
Related Posts: