If you're having trouble with ESPN not working on your Roku, there are a few things you can do to try and fix the issue.
A lot of people have been reporting this issue lately. They are having issues such as app crashes, loading issues, and a lot more. But luckily, there's a fix. In this article, I'm going to show you what to do to get ESPN up and running again. Keep reading for all the details.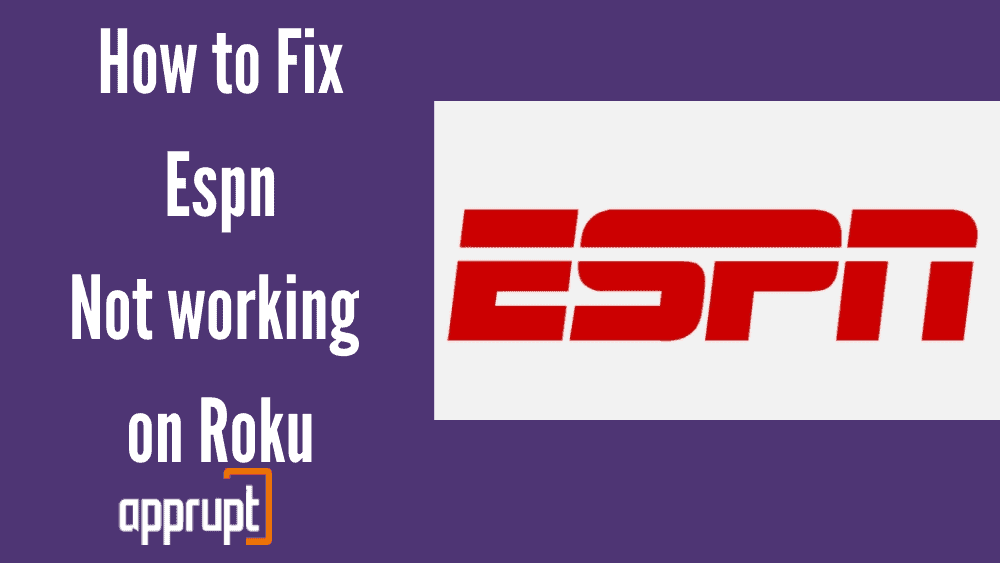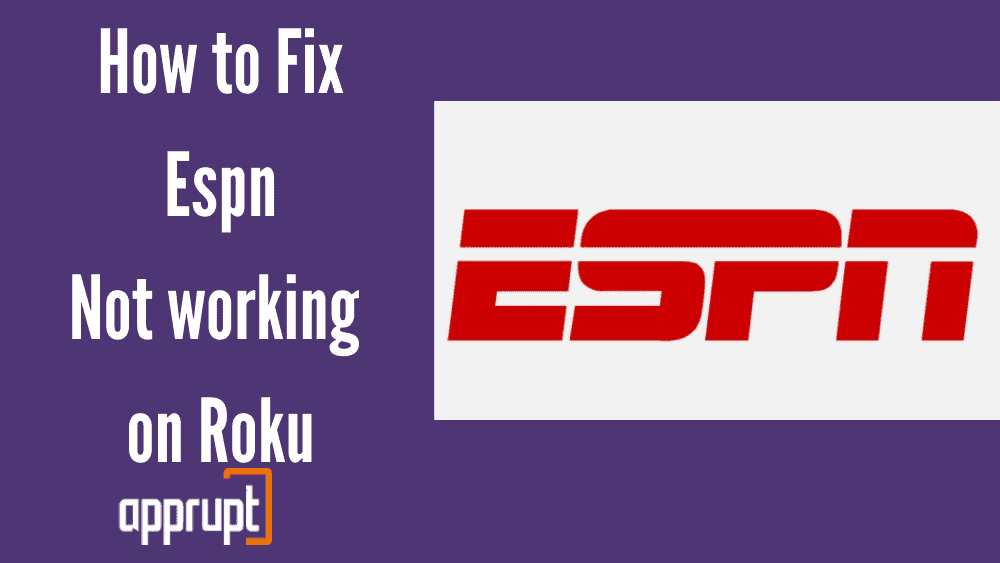 Why is ESPN not working on Roku TV?
---
There can be various reasons why the app ESPN is not working on Roku, and we will tell you about each one of them. All the possible reasons that can cause issues with the ESPN app not working on your Roku are listed here:
Server issue on ESPN's end
Unstable Internet Connection
Corrupted cache and application data
Hardware issues with Roku device
Use of VPN
How to fix ESPN not working on Roku TV?
---
We will let you know about seven methods to help you fix ESPN is not working and other issues with the ESPN app on your Roku streaming device.
We recommend you try the other method to fix the issue if one doesn't benefit you. Let us take a closer look at these methods:
1. ESPN not Working on Roku/Activation Not Working? Removing, Adding and Activating ESPN App again
When you experience issues with applications, such as glitches or frequently showing errors in streaming, reinstalling the application could help the app work better. Reinstalling the application removes the built-in cache and resets the app's memory.
2. ESPN Won't Load on Roku? – Reboot your Modem or Router
Ensure that you have an active and steady internet connection on the Roku device, without which you might experience problems in streaming ESPN. Try opening another app like Gmail and check your internet speed.
Then try rebooting your modem or router to see that there aren't any problems with your internet and it has sufficient signal strength.
3. ESPN App on Roku Keeps Loading? Reset or Restart your Roku device
When you Reset the Roku, temporary and frequent issues such as loading or app crashes are dealt with. It can also assist in preventing background apps from any slow internet usage that might be causing problems with the application.
4. ESPN on Roku Saying Country is Not Supported? Disable VPN
Many people use proxy servers to access ESPN services, which puts additional pressure on ESPN. Check If you are using any third-party VPN service. We advise that you disable it and check to see if the issue has been resolved.
5. Re-log into ESPN Account
If you recently updated your account password, it is most likely that the changes have not yet been reflected on the account also, check the internet connection. Launch the app, log out of your account, and log in with your new details.
Signing out and then back into your account can re-sync the device and application data which could help to resolve the issue. Also, if the internet is the issue, you can try using an Ethernet cable.
6. Reach out to ESPN Customer Support
Contact ESPN customer support and report the issues that you are dealing with. You can use their official website to report the problem or contact them straight through their consumer care service number to report the problem. Their professionals will certainly help you with any issue.
7. Get in touch with Roku Expert customer service
Finally, if none of the methods appears to help you, contact Roku customer support and report the problems you're having with the platform, and they will provide technical support.
You could likewise see the Roku community to see if others also have the same problem as you.
Conclusion
---
The article consisted of a detailed guide on fix the ESPN on Roku issue. The methods stated above for enhancing the ESPN app's working have proven helpful for numerous users. I hope the article helped you.
Related articles: