FloSports is a sports channel available on Roku and for both Android and iOS that allows users to stream content across several devices for a monthly subscription fee.
Many users face issues adding or activating FloSports on Roku, which features over 200,000 sports events and behind-the-scenes coverage of major sports. In this article, we are going to tell you how to add and activate FloSports on Roku.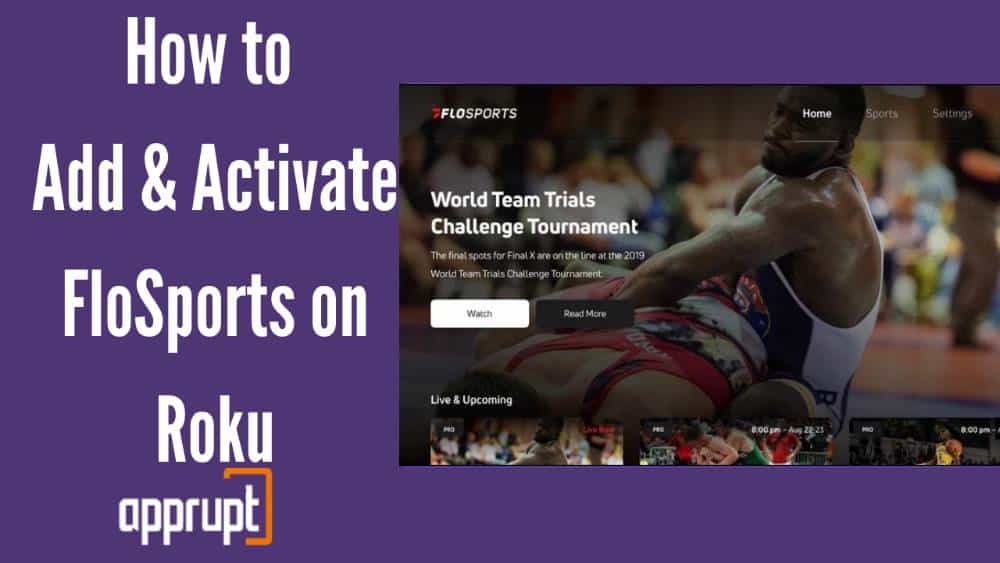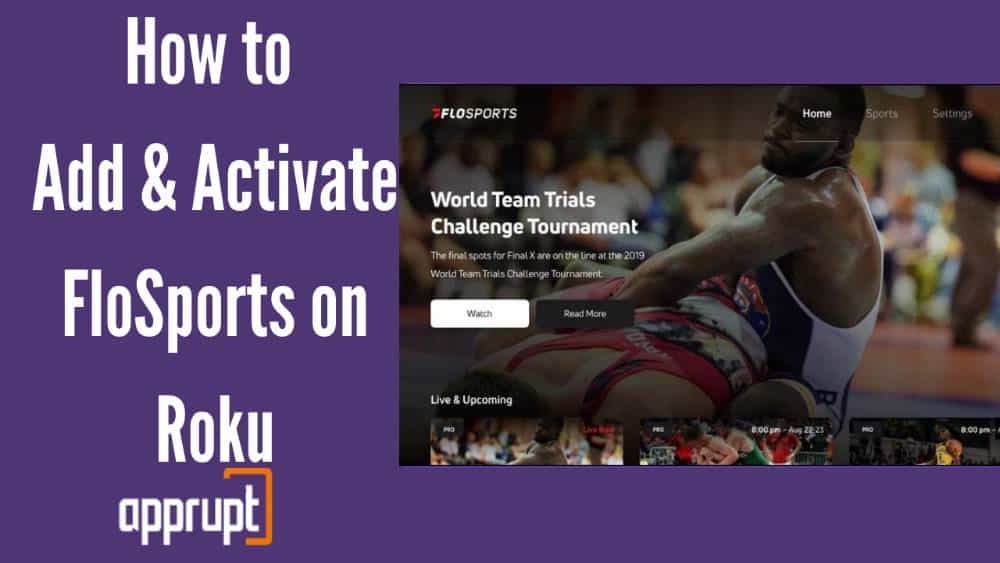 Can you watch FloSports on Roku?
---
Flosports Application is available to download on the Roku channel store and has both free and premium content. Subscribers can access all network-wide premium content.
How to Install FloSports on Roku?
---
You can install the FloSports channel directly from the Channel store. Follow these steps:
1. Turn on your Roku device and press the Home Button on the Roku Remote
2. Click on 'Streaming Channels' in the main menu and scroll down to select 'Search Channels'
3. Enter Flosports in the Search Box and Click on OK
4. Select the FloSports channel from the search list


5. Click on the option 'Add Channel' to download and install the channel
6. Next, click on 'Go to channel' to open the channel
How to Activate FloSports on Roku?
---
To watch TV channels and shows, you need to activate FloSports. Follow these steps to Activate:
1. Open the FloSports channel and click on the 'Activate' option
2. Note down the Activation Code on the main screen and visit https://www.flolive.tv/activate on your mobile or tablet browser
3. Sign in with the FloSports account and Enter the Activation code
4. Click on 'Enter,' and the channel is now activated.
How much does FloSports cost?
---
FloSports' premium monthly subscription costs $30, and annual subscription is $150/yr, which amounts to $12.50 per month.
Can you get FloRacing on Roku?
---
FloSports recently released FloRacing on Roku, and the app is free to download and includes both free and premium content.
How to Sign Up for FloSports?
---
Follow these instructions to Signup for FloSports:
1. Go to the official FloSports website on any browser and click on Join Now button in the upper–right corner
2. Fill in the form and click on 'Next.'
3. Choose the Subscription plan and then click on 'Proceed.'
4. Complete the payment process, and your FloSports account will be activated to stream
How do I cancel FloSports subscription on Roku?
---
Follow these steps to cancel your FloSports subscription:
1. Press the Home button on the Roku Remote and highlight the FloSports channel using the directional pad, which is in the center of the Roku Remote
2. Press Star* on the Roku Remote to open the options menu
3. Scroll down and select the option 'Manage Your Subscriptions'
4. To cancel your subscription, go to the FloSports application and select cancel
5. Select 'Done' after cancellation
Wrapping Up
This article describes how you can add and activate FloSports to enjoy more than 200,000 programs, including major sports and many others. I hope you liked reading it.