In our daily life, we tend to find channels that can serve us the best. Freeform channel is one such American multinational basic cable channel owns by Walt Disney. Freeform app is natively present on the Roku Channel Store. Which means you can easily install and watch freeform app on Roku.
Freeform Channel has a plethora of shows for you and live tv content. And Freeform on Roku doubles the fun. 
Now, you must be wondering how to add and activate to view Freeform channel to watch the programs. The following content will answer your question in simple words related to the Freeform app. And you will be able to get Freeform on Roku in simple steps.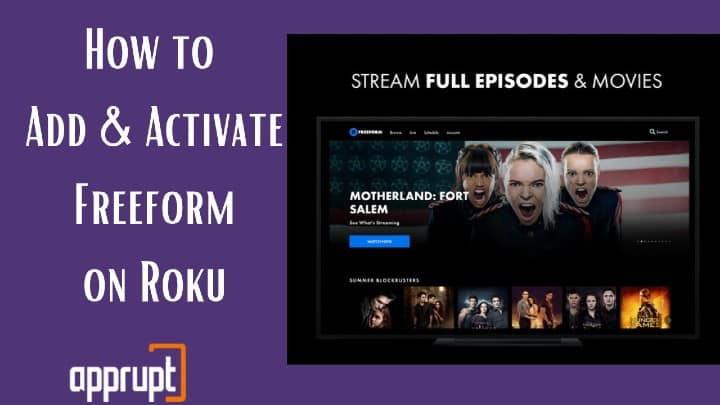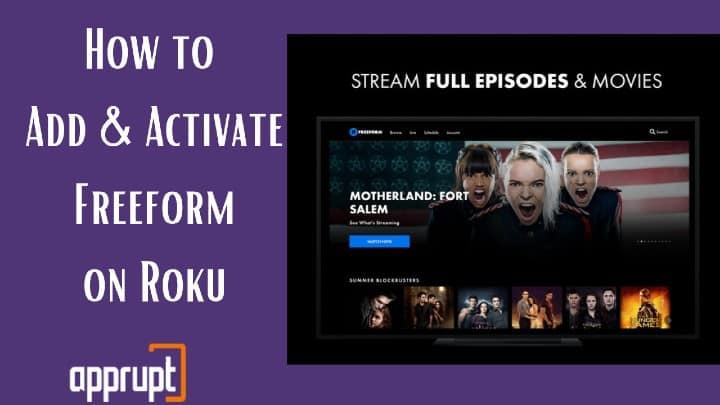 What's on Freeform?
---
Freeform channel has a library full of exclusive content. You can watch several shows and live tv on Freeform TV provider. Some of the shows available on the freeform app are listed below:
Good Trouble
The Bold Type
Grown-ish
Kal Penn Approves This Message
Siren and many more
Love in the Time of Corona
Motherland: Fort Salem
This isn't the end of it. You will also get several categories to explore, such as Current Shows, Unlocked shows, Throwback, Movies, Special, etc in the freeform app. In the unlocked show list, you will get to see some amazing shows such as Greek, Baby Daddy, Kevin from Work, Party of Five, and so on. 
How to Add Freeform on Roku?
---
You can easily add and watch Freeform TV provider on Roku device by following the steps below:
Step 1: Make sure to turn on your Roku device. Then on your Roku remote, press the "home button," which will lead you to the home screen.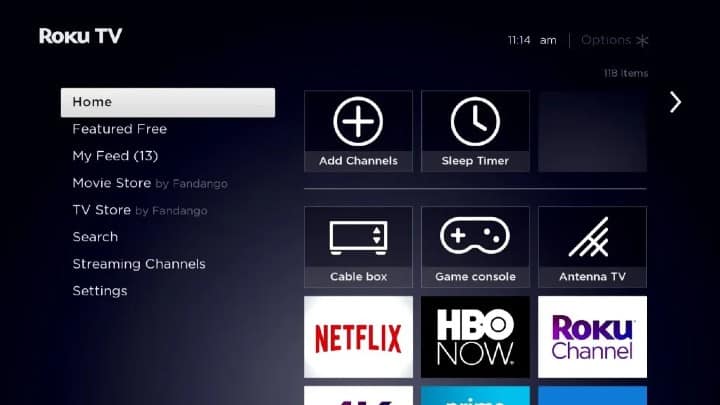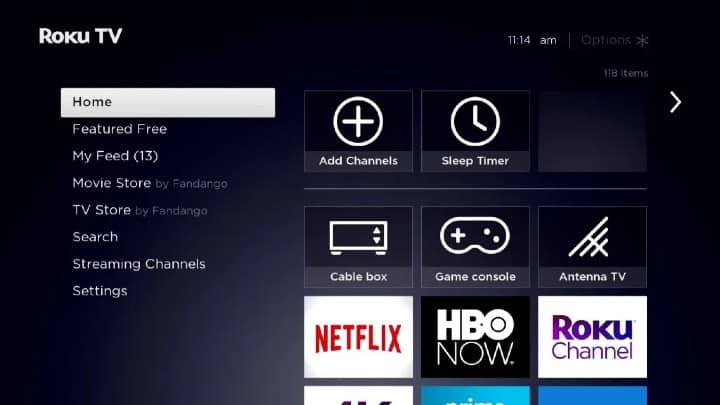 Step 2: From the menu, choose the "Search" option. This will redirect you to the search bar.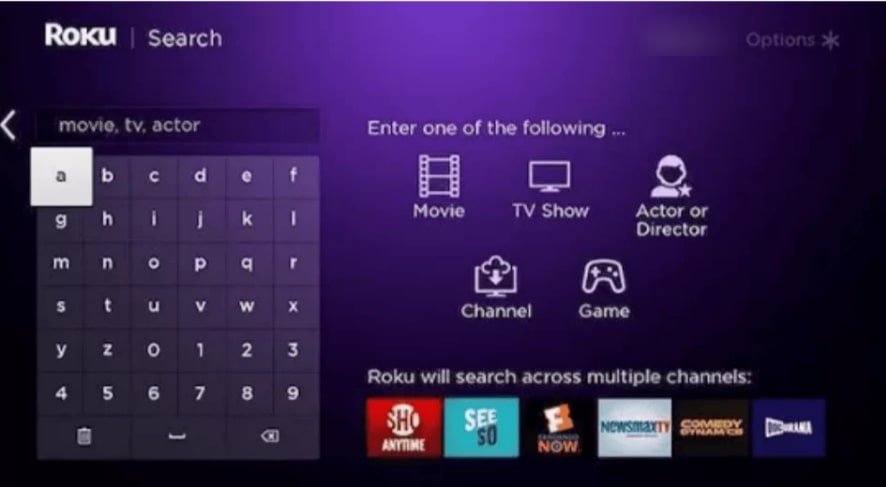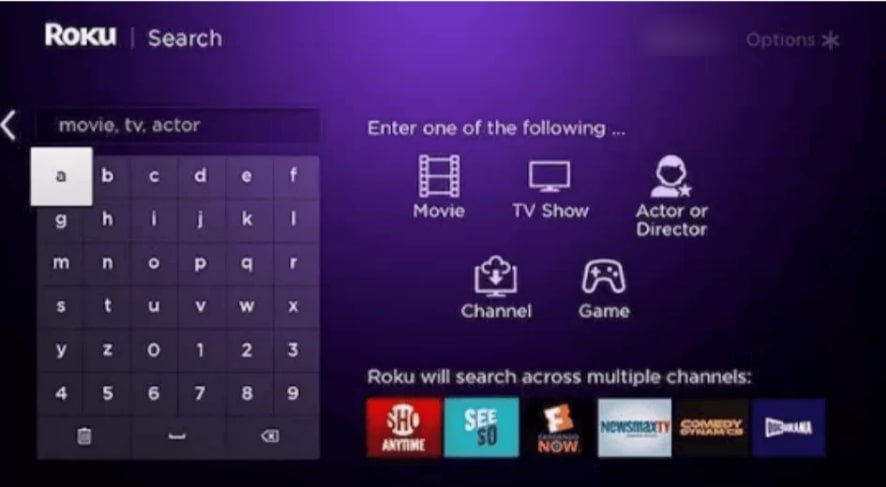 Step 3: From the search bar, type and search for the "Freeform" app. 
Step 4: After you click on the app icon, click on "Add channel". This will help in adding Freeform tv provider to your Roku device.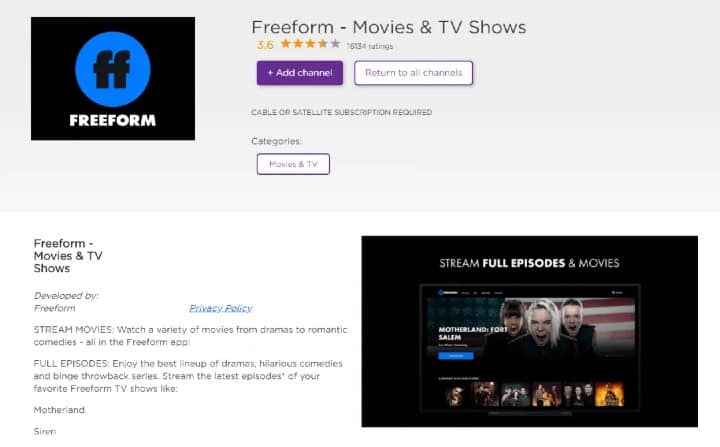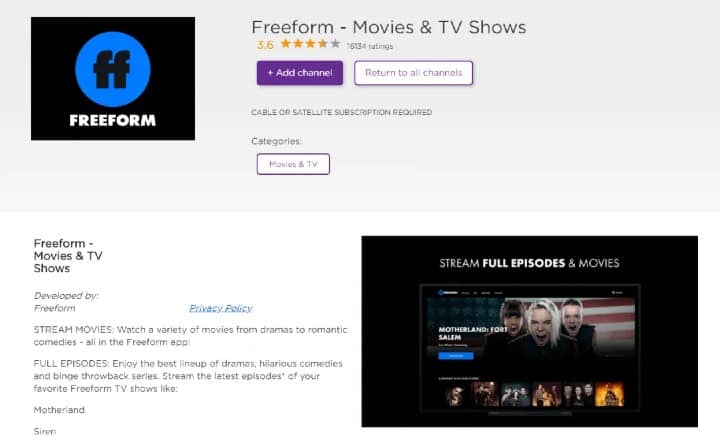 Step 5: You have to wait for a while for Freeform to get added to your device.
Step 6: You can now open Freeform by tapping on the "Go to the channel" option.
Step 7: Now, to activate the tv provider, you have to sign up with your credentials. After that, you can stream freeform and watch Freeform on Roku. 
How to Activate Freeform on Roku – freeform.com/activate
---
Now let us see the steps to activate Freeform channel on Roku:
Step 1: To begin with, go to the Freeform channel on your Roku.
Step 2: Now, tap on sign in. You will get a unique activation code on the screen of your device.
Step 3: From your pc or phone browser, go to the activation site of Freeform tv provider, i.e., https://www.freeform.com/activate.
Step 4: You will have to provide the unique activation code that was displayed on the screen. This will activate your freeform account.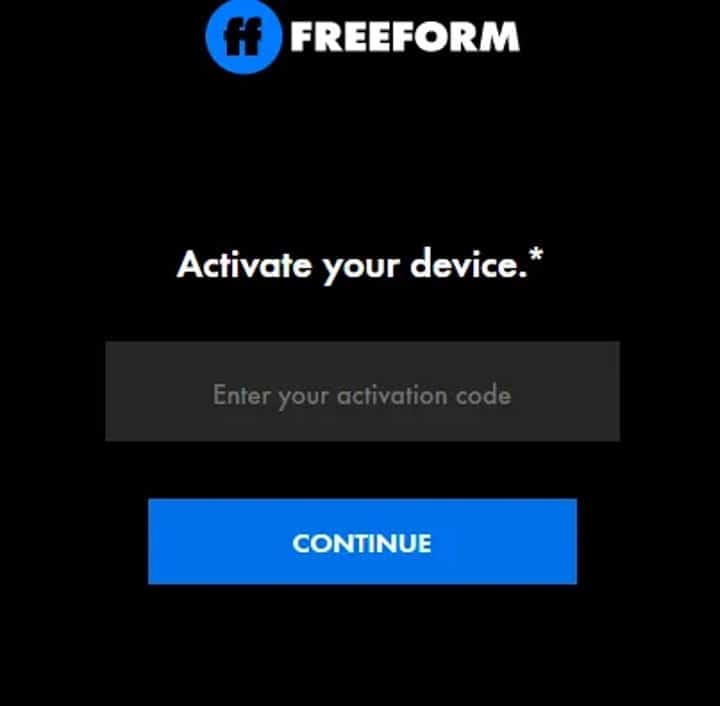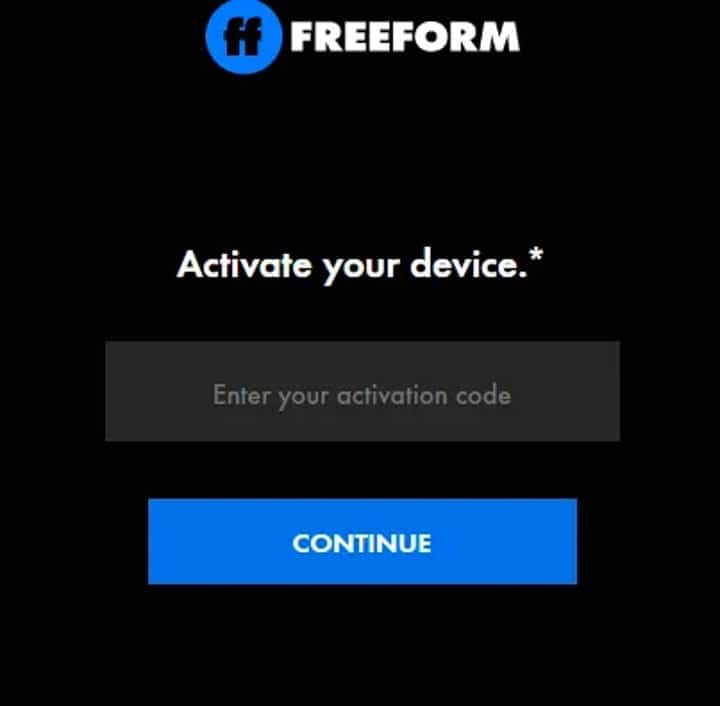 Step 5: Now, tap on continue to avail of the contents.
Step 6: You will have to choose your provider from the available list.
Step 7: Right after you have selected the provider, use the freeform account credentials to log in. Remember to buy a subscription plan before doing the following steps. 
Step 8: Your Freeform channel has been activated on your device successfully.
Step 9: Now that you have activated the Freeform channel, you can access freeform on Roku device. 
FAQ's
---
Is Freeform free on Roku?
You can download the Freeform free from the Roku Channel Store. It is straightforward to install and activate the app from the channel store. However, to stream freeform, and watch your favorite shows you have to buy a subscription plan. After getting your plan you can add channel and activate freeform to watch Freeform app on your big screen.
How much does Freeform cost?
Freeform app is a subscription-based app. To stream freeform on Roku streaming services, you have to buy a subscription plan. The basic package comes for $64.99 per month. 
How to turn on Freeform on Roku?
Freeform can be easily turned on Roku streaming services. Since this app is available on the channel store, you can install it for free in no time. After you have installed it, launch the app and activate it subsequently. After all these processes, you can turn on Freeform on Roku device and stream your favorite shows.