If you are amongst the die-hard sports fans with a Roku device, then you must get FuboTV on Roku today! It is one of the best over-the-top live TV streaming services available in the American market. It offers more than 100 live channels of every genre.
Even though you get streaming channels for movies, series, news, music, lifestyle, and whatnot, this platform is known widely for its brilliant collection of live sports network channels. It includes regional sports networks (RSNs) and broadcasts international sports as it began as an exclusive sports streaming service only.
In this article, you will come across every information you must know to get started with this live TV streaming service.
Is FuboTV free on Roku?
---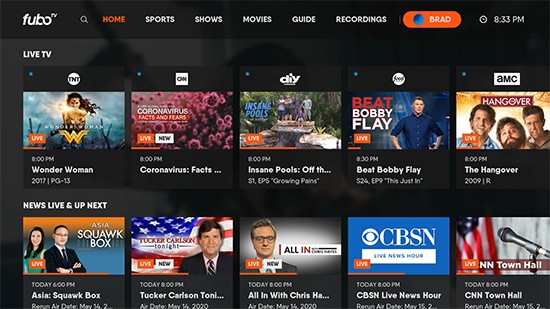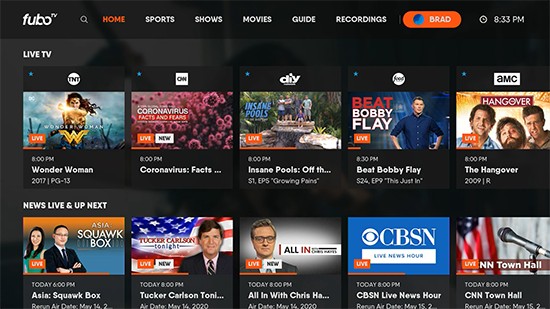 No, FuboTV is not available for free on Roku. There are currently four types of subscription plans offered by FuboTV. You need to buy either of them to start streaming fuboTV on your Roku device:
Starter – $64.99 per month, includes fubo base plan, 250 hours of cloud DVR storage space, and Family Share
Pro – $69.99 per month, includes fubo base plan, 1000 hours of storage space, and unlimited simultaneous streams
Elite – $79.99 per month, includes fubo base plan, fubo extras, 1000 hours of cloud DVR storage, family share, and unlimited screens.
Latino Quarterly – $99 per quarter, includes fubo Latino, 250 hours of storage space, and Family Share
All of these packages come with a 7-days free trial period. You can also get extra add-ons to get the channels you want with additional fees.
Add FuboTV app on Roku
---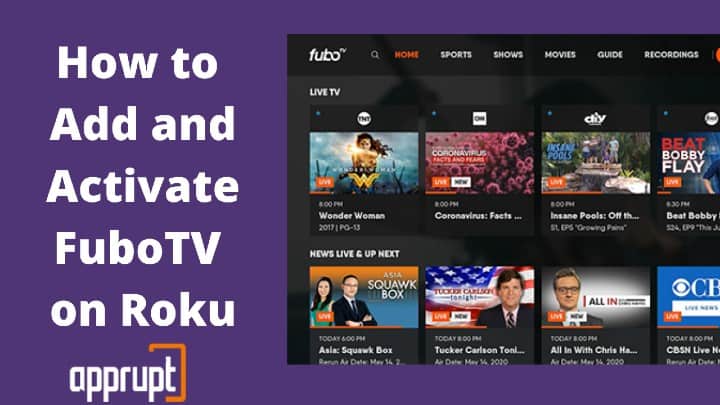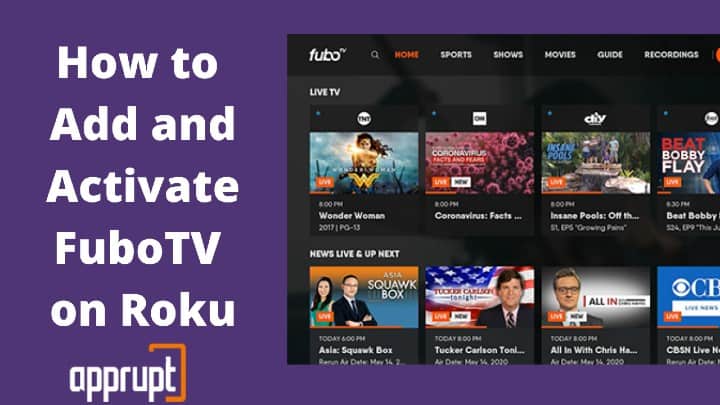 Users can easily add the FuboTV app on their Roku devices from the Roku Channel Store in a few steps.
Step 1: Start by connecting your Roku device to the HDMI port of your TV and turn both, the streaming device and the TV, on.
Step 2: Log in to your Roku account and head over to the home page.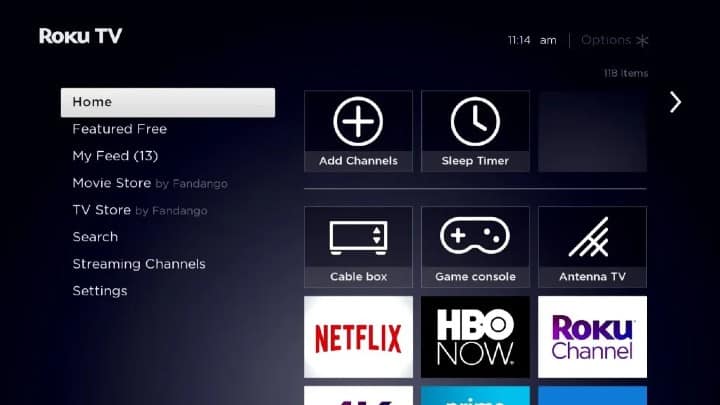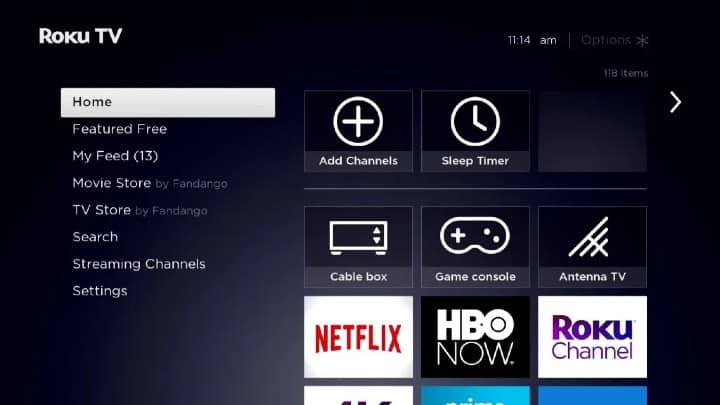 Step 3: Go to the "Search" option on the left sidebar and push the "Ok" button on the remote.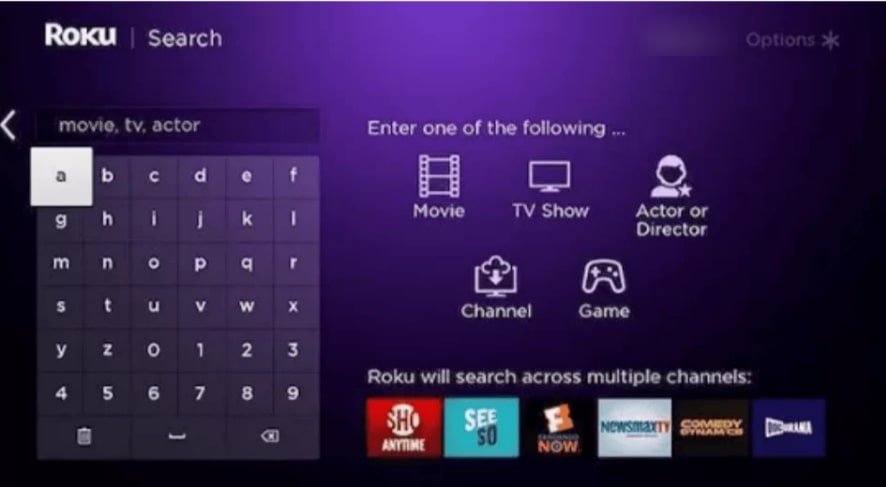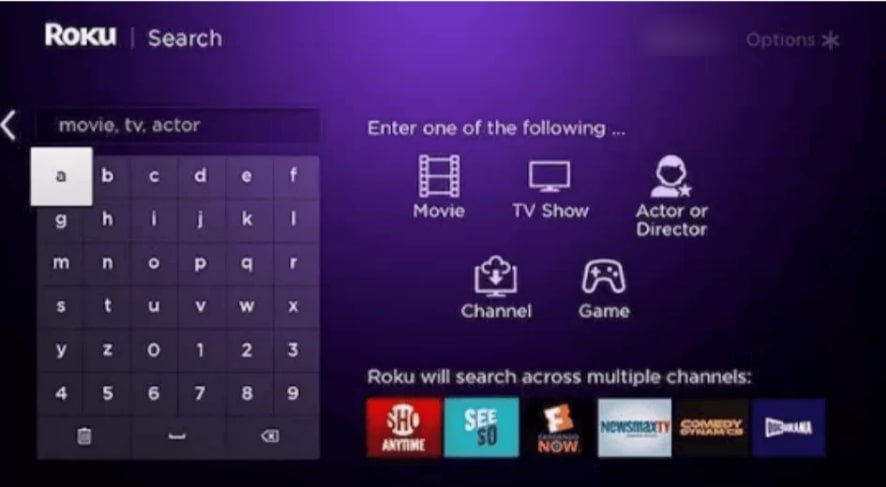 Step 4: Type in "FuboTV" in the search bar. A list of search results would be displayed on the screen.
Step 5: Choose the app for this streaming service from the "Live TV and sports" category.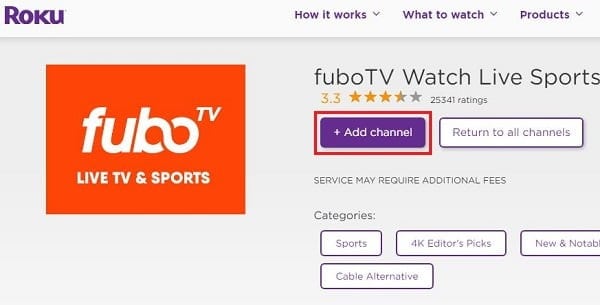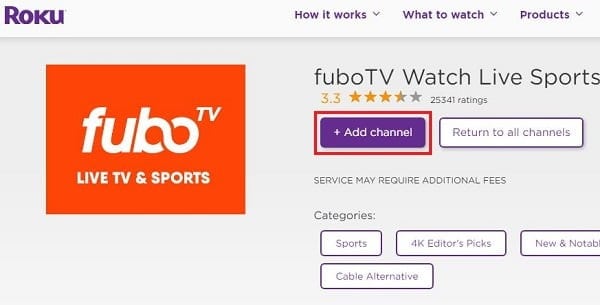 Step 6: On the next page showing all the information about the channel, click on the "Add Channel" option. This would start downloading the channel onto your Roku.
Step 7: When the installation process is over, a confirmation message would pop up on the screen. Click on "Ok" and then, tap on the "Go to Channel" option on the screen to launch the installed app.
Activate FuboTV on Roku
---
Users must activate the FuboTV app on their Roku devices before they can dig into their favorite streaming fuboTV content.
Step 1: Once you open the app on Roku, an activation code will appear on the screen. Make a note of it.
Step 2: Now, grab a smartphone or PC and go to https://fubo.tv/activate or FuboTV Activate- fubo.tv/connect via any web browser. 
Step 3: Sign in to your fuboTV account using the correct credentials.
Step 4: Finally, type in the activation code you noted down in Step 1 in the designated empty box and select "Continue".
Your fuboTV app should now be successfully activated and all the content available on the platform would be now loaded for you to dig in.
Can you watch fuboTV on older Roku models?
---
Even though you can watch fuboTV on all the newer Roku models, the older models might need updates to be compatible or might not be compatible at all.
The older legacy Roku models do not support the latest Roku operating systems and hence they are not compatible with the fuboTV app either. The list of these models is as follows:
Roku SD (N1050)
Roku HD (2000C and 2500X)
Roku DVP (N1000)
Roku LT (2400X, 2450X, and 2700X)
Roku XD (2050X, 2050N, 2100N, and 2100X)
Roku HD (N1100)
Roku HD-XR (N1101)
Roku 1 and Roku SE (2710X)
Roku 2 XD (3050X)
Roku 2 XS (3100X)
Roku 2 (2720X)
Roku 2 HD (3000X)
Roku Streaming Stick (3400X and 3420X)
There are also certain Roku models which do support the latest Roku operating system and hence can be updated. However, Roku is not assembling these streaming device models anymore.
Roku Express (3700X and 3900X)
Roku Streaming Stick (3500X, 3600X, and 3800X)
Roku Express+ (3710X and 3910X)
Roku Streaming Stick (3500X)
Roku 2 (4210X)
Roku Premiere+ (4630X)
Roku 4 (4400X)
Roku 3 (4200X and 4230X)
Roku Premiere (4620X)
Roku Ultra (4660X)
Roku TV (5000X)
Roku Ultra (4640X and 4660X)
Roku TV 4K (7000X)
Related: Get Sling TV on Roku
FuboTV Supported Devices
---
You can stream fuboTV content of your choice pretty much on most popular streaming devices, like computers, laptops, smartphones, smart TVs, and other streaming media players, with the only few exceptions of Nintendo, PlayStation, and Xbox gaming consoles, LG and VIZIO Smart TVs.
If it doesn't work on any device read our article Fubotv not working to solve this issue.
The list of devices it provides support to is:
Android mobile phones and tablets
Roku streaming media players
Apple iOS mobile phones and tablets
Google Chromecast casting devices
Apple TV streaming media players
Samsung smart TVs
Amazon Fire TV streaming media players
Web browsers on computers and laptops
Android TV
Related:  Watch Twitch on Roku
To Conclude
---
fuboTV is quite a smart choice for a streaming service as it provides a wide range of quality entertainment channels. Along with this, it also offers a vast collection of live sports channels at an affordable price.
With multiple simultaneous streams, you can even share your subscription with someone. It even offers local channels along with international channels to keep you updated with everything happening around you.
We hope this article could give you an insight into this wonderful streaming platform.
>> How to cancel fubotv