Connecting your USB to Roku Tv can enhance your experience of watching your favorite content in HD quality. You won't need to stream online channels every time. If you want to know How you can play USB on Roku Tv, we will explain every required step in detail.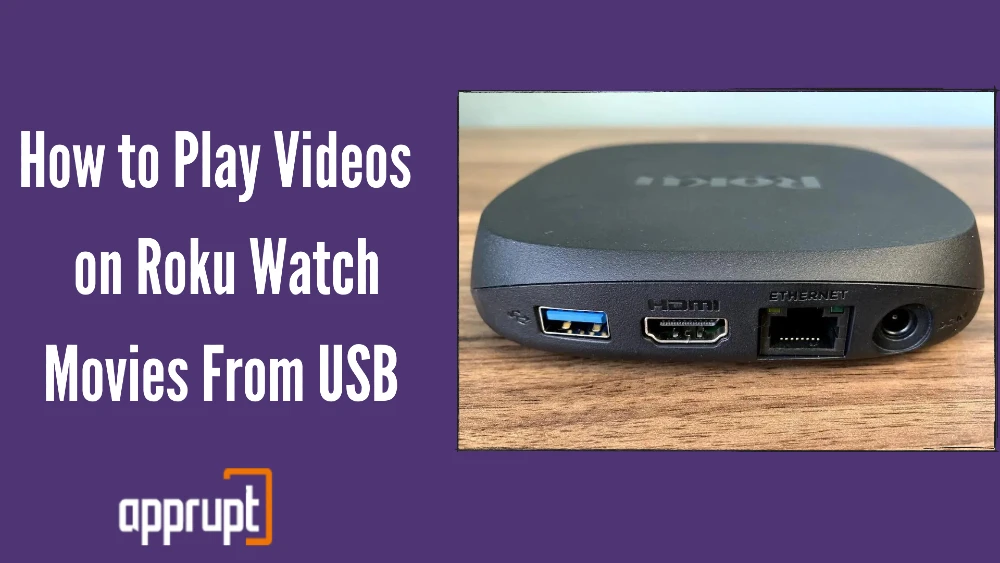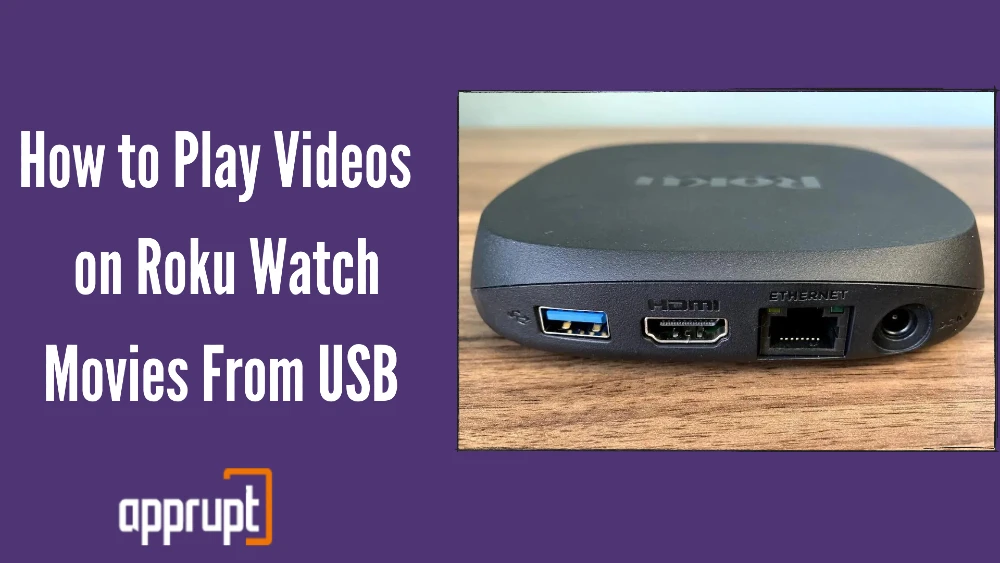 Can I Play Usb on Roku Tv
Yes, Roku devices come with an in-built USB port that you can use to connect your USB drive. Connecting the USB drive allows you to play all your audio and videos via the Roku device. Before purchasing, check whether your Roku has an in-built USB port. Use this link to explore the specifications of different Roku products. 
How to Play USB on Roku Tv
To play your external USB data, you require Roku Media Player Channel. If it's not pre-installed in your Roku, then download it using two ways – Roku channel store and Roku's website.
This media player supports USB drives formatted with the following file systems – EXT3, FAT16, EXT2, NTFS, FAT32, and HFS+.
Steps to connect USB to Roku TV.
You must connect your USB drive to Roku TV using the USB port on the right side of the box with a USB logo.
If the Roku media player is not pre-installed, download it first.
If it's pre-installed, Launch it.
Launch the Roku Media player. You will get this option instantly once you insert the USB drive successfully.
If you don't get the option, open your Home Screen.
Scroll to the right end. Select the "Roku Media Player" to run it on Roku.
Select "All" from your main screen and open the "Select Media Device" Screen.
A USB Drive icon must display over this screen to ensure the successful connection of your USB drive to the Roku.
Go back to the screen that appears after launching the Media player.
In the second part, you have to build a database of all your files stored inside your drive. Roku can do this automatically as you view every folder, or you can manually do the scanning process through the following steps.
Launch the Roku Media Player.
Choose any one icon from the following –All, Video, Audio, or Photo.
Open the "Select Media Device screen" and ensure the visibility of the USB drive icon in the center of the screen.
Press Star from your Roku remote. All your device content and information will appear from your USB drive.
Select the "Scan" option. If you don't see this option, that means roku has already built your database.
This process may take some minutes, depending on the file size inside your drive. Don't cancel the scanning process in between. It may cost you to lose all files.
After scanning, all the files will be stored in the Roku device memory. If your Roku device contains a micro SD card, all the results will be saved inside, which you can access whenever you connect the same USB drive.
Steps to play USB on Roku Tv
Open the "Media type Selection" Screen.
You can select any media Type from All, Video, Audio, or Photo.
Select your USB drive.
Navigate through all the visible folders to find your desired file to play.
Press Play or ok on the content you want to play.
Another Way to Play USB
If anyone doesn't want to purchase a Roku device, They can play their USB drive on a PC or laptop ( if they have one). Many of us have been using this method for many years. You can use the pre-installed media players inside your computers to play your favorite audio and video files.
Find your USB port to connect your USB drive to your PC or laptop. Use a cable to connect both. Open the "Computer" folder, scroll down, and select your added USB drive. You can access all the files inside this drive.
Conclusion
Purchasing a Roku TV is an excellent option to enjoy your favorite shows in high quality. Now, you must have clearly understood all the required steps. Your Roku device may not support some files from your USB Drive. Check all the file formats which a roku supports.