Roku devices are gaining more users daily. The main reason behind their popularity is the ease of use and ability to stream thousands of channels.
If you own a Roku player, you can officially download and install channels on your Roku device from the Roku Channel Store. However, those are not the only channels that you can find on Roku.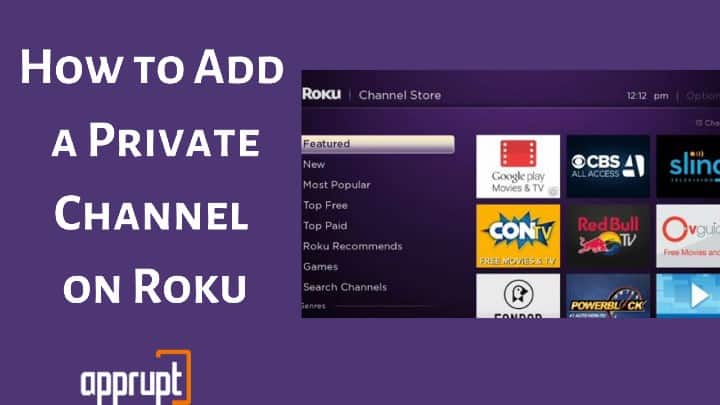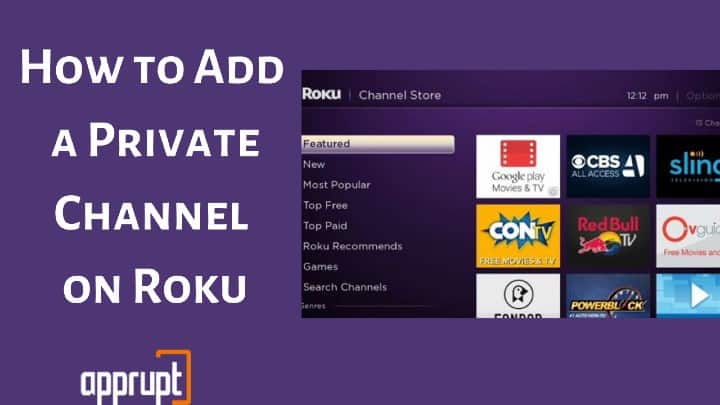 Roku has other channels called non-certified channels or private channels. These private channels are hidden channels and not available on the Roku Channel Store.
They should be downloaded using their roku channel access code. If you are new to Roku and haven't yet installed private channels, let's see how to add a non-certified or private channel to Roku.
See also: Here are some 2100+ best private roku channels and their List of Secret Codes
How to Add Private Channel on Roku
---
As mentioned earlier, to add a private channel on Roku, you need to download it using the Channel Code. Every private channel has a distinct channel code.
So, you need that code to install a non-certified channel on Roku. Below is the process of installing a Non-certified channel on Roku TV.
Find a Private Channel You Want to Install
---
Before beginning with the installation, you need to find the private channel you wish to install. That means you need to search for the Channel code of the private channel. You can get the channel code by searching on Google or from the channel provider.
Add the Private Channel to Roku
---
Once you get the Private Channel code, you can proceed with the following steps to install the channel to your Roku device.
Step 1: Visit your Roku account from the Roku website (https://my.roku.com/) using any web browser.
Step 2: Enter your Roku account details to log in to your account.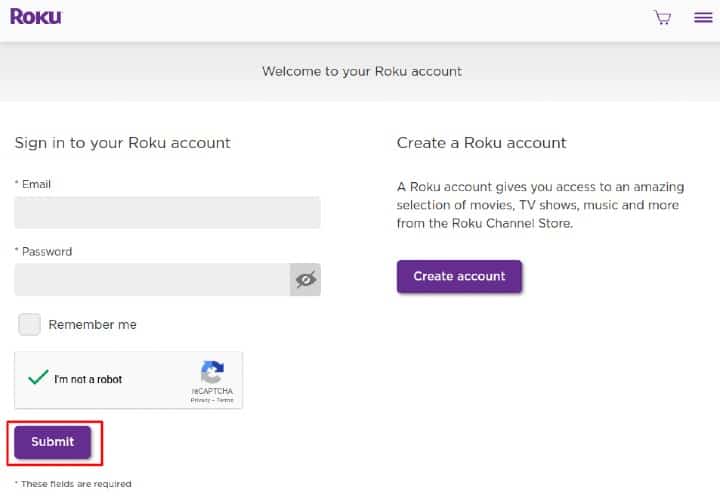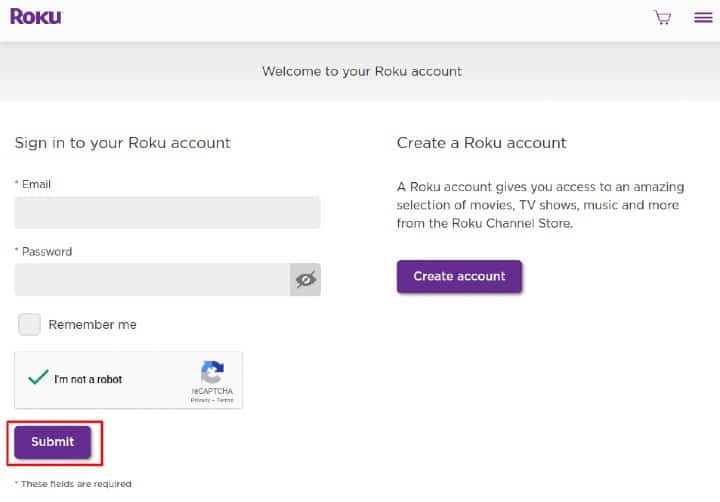 Step 3: Go to the Manage Account tab.
Step 4: Click Add Channel with a code.
Step 5: Type the channel access code.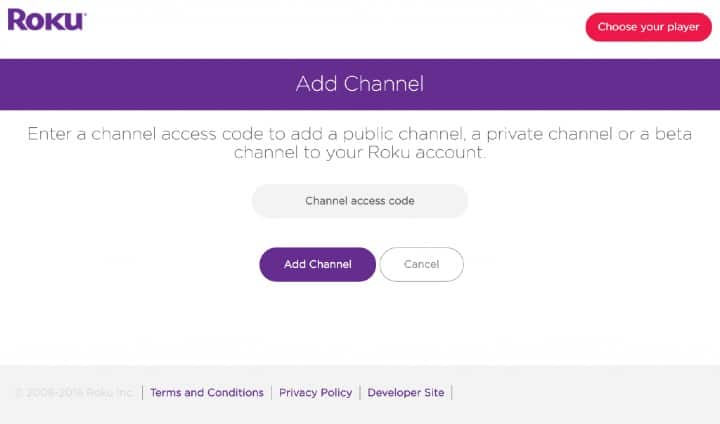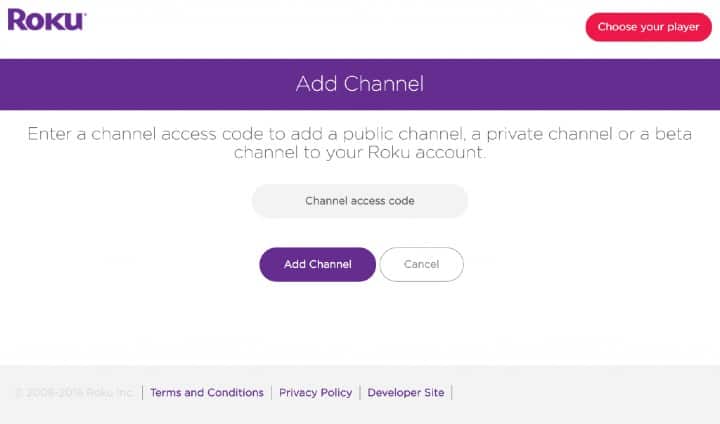 Step 6: Click Add channel.
Step 7: You will see a warning message on the next screen.
Step 8: Click OK after reading the message.
Step 9: On the next page, click Yes, Add channel. The channel will then be installed on your Roku streaming device.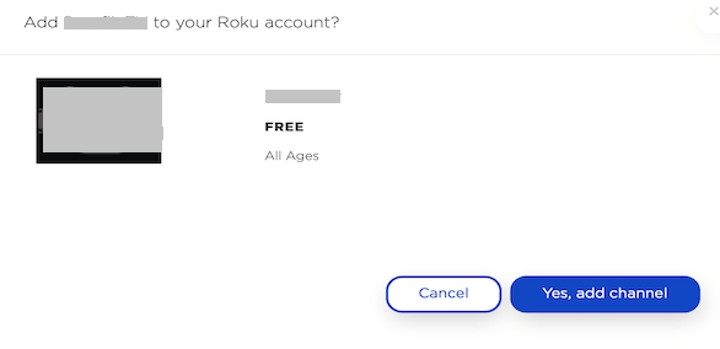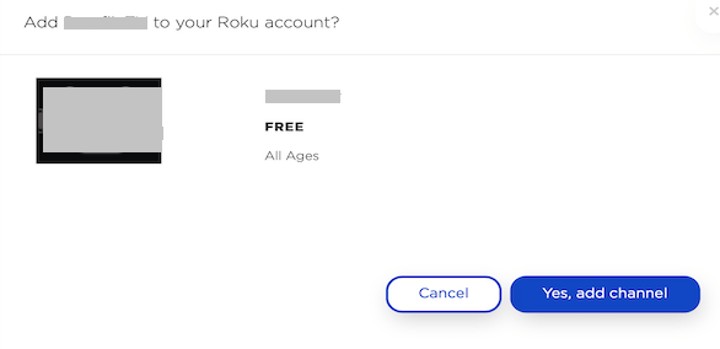 However, the channel will appear on Roku after 24 hours. If you want to watch it immediately, head to the Settings menu, click System > System Update > Check Now. Your Roku device will update, and you will see the channel under the Roku Channel list.
Start Watching
---
Now that you can view the channel in your Roku list, click the channel icon to launch it. You can then search for your favorite program from the private channel and stream them on Roku.
Why Does Roku Have Non-Certified Channels?
---
Though installing non-certified channels on your Roku can be risky sometimes, Roku allows developers to upload non-certified channels.
That is because developers need a platform to test the apps before publishing them publicly. Some developers also want to restrict the use of their apps to certain people.
So, by publishing their apps as non-certified channels on Roku, developers can know if there are any flaws in the app or it is perfect to be launched. Also, as the channels are private, only users having the access code can install and view their content.
Why May Roku Block My Use of Non-Certified Channels?
---
Since non-certified channels are not officially available on Roku Channel Store, it is difficult to verify the legality of the apps. Besides, these apps may also violate copyright rules or stream illegal programs.
In some cases, the apps may not follow Roku's terms and conditions.
If Roku finds a channel that does not follow the rules and regulations of Roku, it removes the app. It also blocks the Roku account linked to it from using non-certified channels.
How Do I Know if a Non-Certified Channel has Content that Violates Roku's Terms and Conditions?
---
All the certified and non-certified channels need to follow Roku's terms and conditions. If the channels fail to comply with the terms and conditions, Roku removes the channel.
Roku restricts apps that stream illegal content or copyright content. And if you are about to install a non-certified channel that streams such content, avoid it. You can read more about Roku's terms and conditions on the Roku website.
Additionally, a warning message appears before installing non-certified apps on Roku. You can read that message for more information on the terms and conditions.
I Think I Bought a Subscription for a Non-Certified Channel From Roku. How Do I Get a Refund?
---
Unlike dedicated Roku channels, subscriptions to private Channels are not supported by Roku. So, if you have purchased a subscription to a private Roku channel, you can ask for a refund from the channel provider. Also, only some providers offer refunds, so before purchasing, check the payment conditions of the channel provider.
Related: How to Rename Roku?