Do you have an Amazon Prime membership that you no longer use? Or maybe you're thinking about canceling your membership because you're not sure if it's worth the price.
If you are like me, you are probably wondering how to cancel Amazon Prime membership and Get a refund. Amazon Prime has a lot of great features, but if you no longer need it or can't afford it, canceling is the way to go.
If it is not about free shipping, then you might be tired of paying too much for the subscription. Either way, canceling your Amazon Prime membership is the right option if you are looking to cut loose unwanted expenses.
This guide will show you how to cancel Amazon Prime without any headaches. Let's get started!
Also, if you have any questions about getting a refund from Amazon we will also answer those. We will discuss them later in the article, so continue reading for that.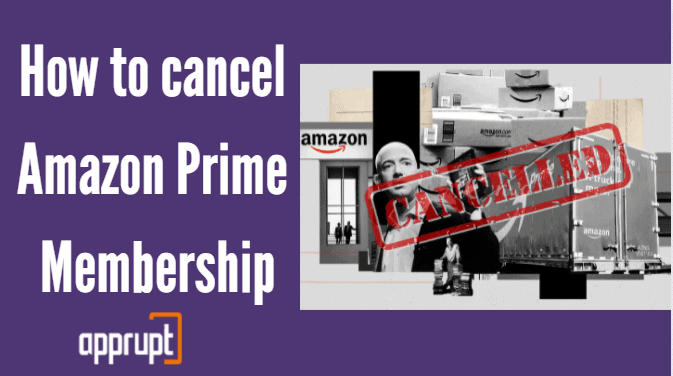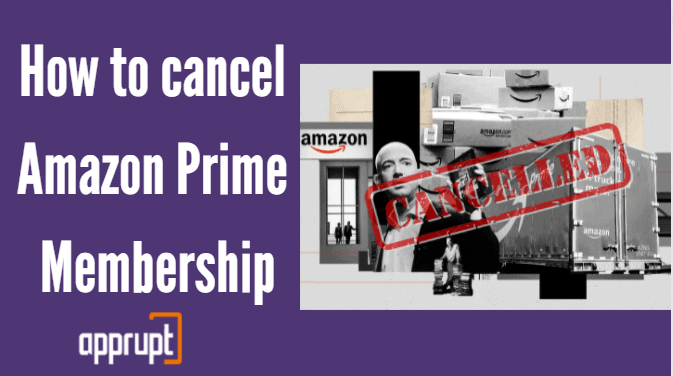 Can You Cancel Amazon Prime Anytime?
---
Yep! Your Amazon Prime membership can be canceled at any time you want. But we advise you to cancel your subscription before your free trial ends so your membership does not automatically renew and you get charged again.
If I Cancel Amazon Prime Does It End Immediately
---
Once you end your Amazon Prime membership, the subscription does not stop immediately. Instead, you will have access to the subscription and its benefits until the end of your billing cycle. Once your billing cycle finishes, your Amazon Prime membership will end completely.
If I Cancel Amazon Prime Do I Get a Refund?
---
If you cancel your Amazon Prime subscription without using any of the benefits that you paid for, then Amazon will offer a full refund to you.
In addition, you will also be eligible for a full refund if you cancel your Amazon Prime subscription within three days of transferring from the free trial version to the paid subscription.
But this only applies if you do not use any of the benefits that come with the Amazon Prime subscription within those three days.
Aside from a full refund, you can receive partial or prorated refunds if you used some of the benefits of the membership. You will be given a refund for the time and usage that is left in the subscription.
How to Cancel Amazon Prime on various devices
---
Canceling your Amazon Prime subscription can be difficult without any guidance, so here it is. Let us look at some ways to cancel your Amazon Prime subscription.
Cancel Amazon Prime on my phone
The first method is for those who want to cancel their Amazon Prime membership on their mobile phone, regardless of whether you have an iPhone or an Android device.
Step 1: Launch the Amazon Shopping app on your mobile phone.
Step 2: Tap on the hamburger icon to open a menu.
Step 3: Then, navigate to the Your Account tab.
Step 4: Go all the way down to the Account Settings section, where you will see the Manage Prime Membership button. Click on it.
Step 5: Select Manage Membership, and then go to the Membership menu.
Step 6: On the following page, tap on the End Membership option. You will then receive an email that confirms your cancellation.
On Website
If you are not comfortable with canceling your Amazon Prime membership on your phone, then you always have the option to cancel it through the website on your computer. Here is how to do that.
Step 1: Open a web browser on your device and go to amazon.com.
Step 2: Sign in to your Amazon account and enter the homepage.
Step 3: In the upper right corner of the website, hover over the Account & Lists option.
Step 4: From the drop-down menu, select the Your Prime Membership option.
Step 5: Now, you need to focus on the left-hand side of the page. Here, you will see all the information regarding your Amazon Prime membership including your payment details, transaction history, and more.
At the bottom, tap on the End Membership and Benefits button.
Step 6: The following page will contain all the benefits that you will lose access to if you cancel your subscription.
This is Amazon's attempt at persuading you to stay as a customer. What you need to do is select the I Do Not Want My Benefits option at the bottom.
Step 7: As a last attempt, Amazon will get you to confirm your cancellation. Here, you need to click on Continue to Cancel, then Cancel Membership to complete your process.
How to Get a refund for Amazon Prime
---
As explained before, you are only eligible for a full refund if you
(a) Cancel your Amazon Prime membership within three days of going from a free trial to a paid subscription, and have not used any of the benefits in that duration, or
(b) Have not used any benefits even after paying for a full subscription. Additionally, Amazon does give out partial refunds for whatever time is left in your billing period.
To apply for a refund, you can contact customer support by either the website, email, live chat, or phone. 
If I Cancel Prime What happens to My Order
---
If you had ordered something before canceling your Amazon Prime membership, then you will get it delivered through Amazon Prime because you have already paid for it. But after that, you will not be able to use the Amazon Prime service. Your order will not be canceled or anything, so you do not have to worry. It will still arrive safely at your doorstep.
Conclusion
---
So, we have gone through the two methods that you can use to cancel your Amazon Prime membership: by phone and by the website. Depending on your preference, you can choose either and successfully end your Amazon Prime subscription with ease.
As you can see, Amazon is not that strict about giving out refunds, so just make sure to not use any of the benefits if you are planning to cancel your subscription. Also, try your level best to cancel the Amazon Prime membership before the free trial ends.
This is to avoid being charged for the paid subscription because it renews automatically.