We have all been there, you might have accidentally entered the wrong amount for your bid on eBay as a buyer, or if you are a seller and the item is no longer for sale, then the only option is to cancel the bid.
Technically, only sellers can cancel a bid, and buyers can only retract their bids. Either way, the process of canceling a bid is different for buyers and sellers.
In this article, we will explain both ways, and you can follow the method that is applicable to you. Also, we will let you know how to block bidders from your auctions. But do not worry, because it is not as hard as it seems.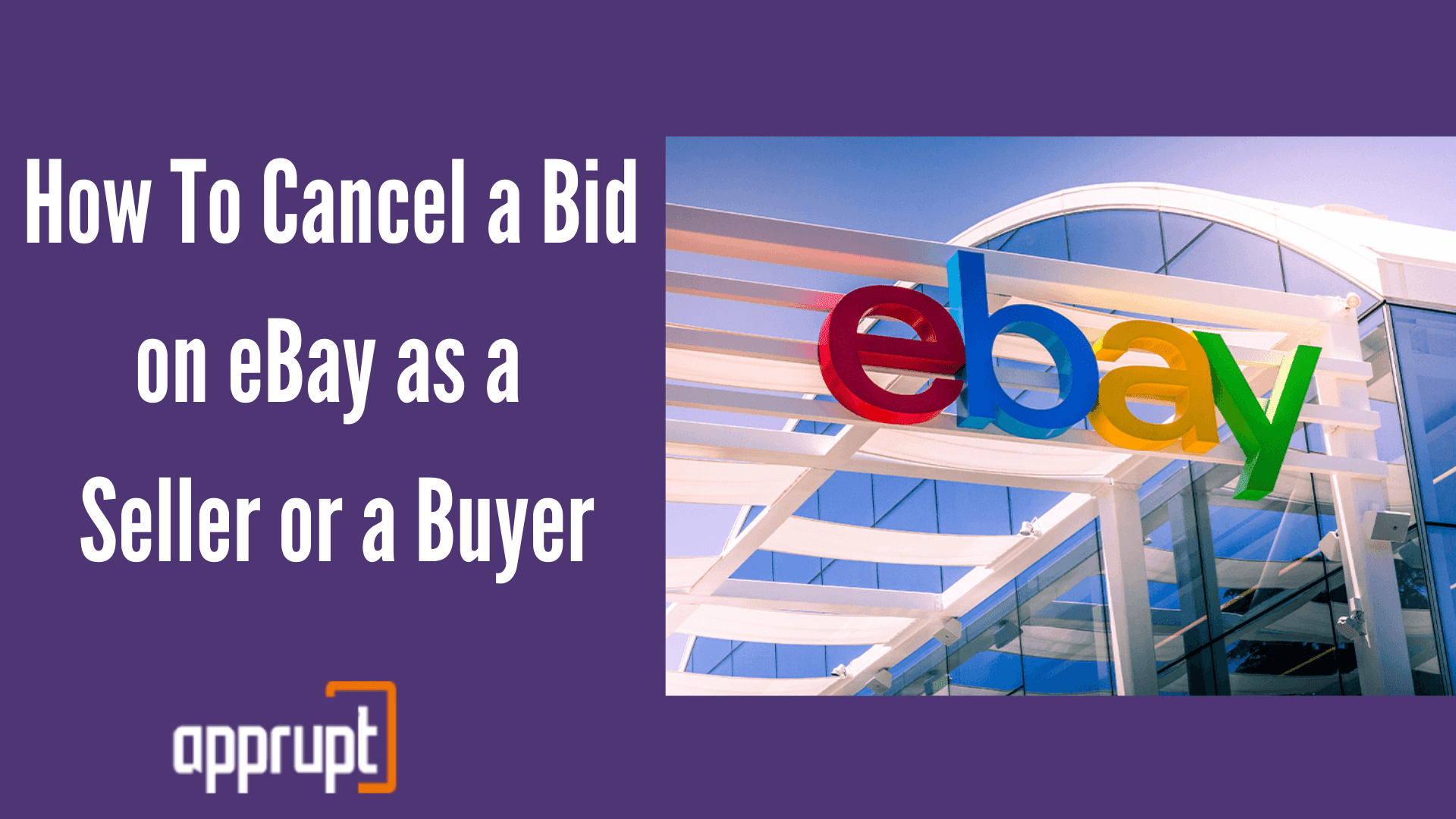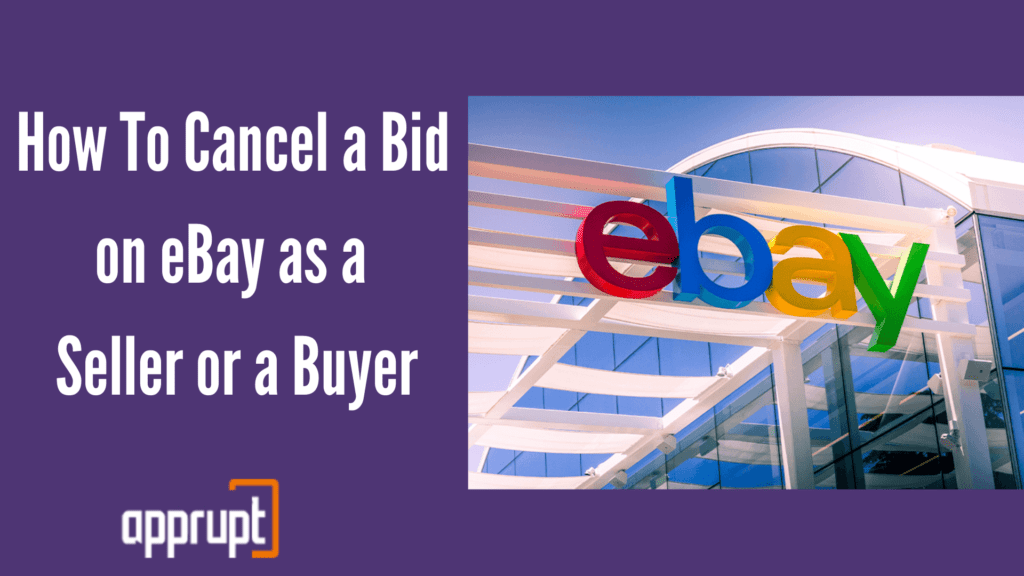 What to Know Before canceling bid on eBay?
---
Before canceling your bid, remember that if you are a buyer, your bid will not be retracted if you bid on items under the Trading Cards categories.
As a seller or a buyer, there are only a few reasons why you will be able to cancel your bid. We will go over these reasons later in the article.
But keep in mind that you might not always be able to cancel your bid because eBay is against canceling bids.
Before selling a product, always be careful about what product you are selling and the price you are selling. If you are a buyer, you need to be careful about the bid you are placing and ensure that it is the right amount for the right item.
Canceling Bids on eBay as a Seller
---
Are you a seller looking for a way to quickly cancel a bid? Well, as a seller, there are only certain circumstances in which you can cancel a bid. They include:
If your listing has an error.
If the buyer themselves asks you to cancel the bid.
If you are suspecting that the buyer is a fraud or scammer.
If the listed product is not for sale anymore or is unfit to be sold.
Now, here is how you cancel your bid as a seller.
Step 1: First, sign in to your eBay account and go to the cancelling page by clicking here.
Step 2: In the topmost box, input the item number for the item that you want to cancel the bid for.
Step 3: Then, enter the buyer's username for the bid in the second box.
Step 4: In the last box, type down the reason for your cancellation.
Step 5: Once you are done filling up the boxes, you will see two options: cancel bid and clear form below. Click on the cancel bid option.
Blocking Bidders from Your Auctions
---
eBay gives sellers the option to block out some non-payers who are looking to create trouble. They usually bid regularly on your listings but never pay.
This not only causes chaos within the auction but also decreases your feedback score. This is how you block these bidders from your auction.
Step 1: Go to eBay and sign in, then navigate to block bidder page for clicking here.
Step 2: You will see a box where you can type in names. Here, write down all the usernames you want to block from bidding in your auction.
Step 3: Next, click Submit.
Note that you have the option to type down 5,000 usernames. So, this feature can be very helpful for sellers.
Retracting a Bid on eBay as a Buyer
---
In order to be able to retract your bid from your auction, you have to fit under at least one of the following criteria.
If you bid the wrong amount by mistake.
If the product description has been changed significantly by the seller.
If the seller is not responsive.
Canceling your bid as a buyer is easy, and all you need to do is follow the steps below.
Step 1: Go to eBay and log in to your account. Then visit https://www.ebay.com/help/action?topicid=4013.
Step 2: Here, tap on the Get Started button, which will be blue in color.
Step 3: Next, select the bid that you wish to retract and write down the reason for your retraction.
Step 4: Lastly, hit the Retract option.
If you are trying to retract your bid because of the reasons listed above, then there is a high chance that the retraction will be successful.
But if eBay denies your cancellation, you always have the option to reach out to the seller and request to cancel your bid. Ensure that you are kind and apologetic to the seller.
Why can't I cancel my bid on eBay?
---
Keep in mind that you agree to a legal contract when you make bids and transactions. So, eBay is extremely strict and is usually against canceling a bid.
A bid is only canceled successfully if it falls under any of the listed reasons. So if your cancellation was rejected, that means that you do not meet the requirements.
Conclusion
---
Making an incorrect bid on a listing can surely be frustrating, and it can cause anxiety. It does not matter whether you are a seller or a buyer because we have explained the method to cancel your bid for both cases. Just pick the suitable instructions for you, and you will have canceled your bid in no time!