Are you not satisfied with your Cox subscription service? You may be experiencing slow performance, power outages, and other technical issues that make you want to cancel your Cox internet service.
As with other internet service providers, you need to cancel Cox through call. This article will show you just how to do that.
Also, any questions you may be having about extra fees, or Cox equipment, will be answered later in this article.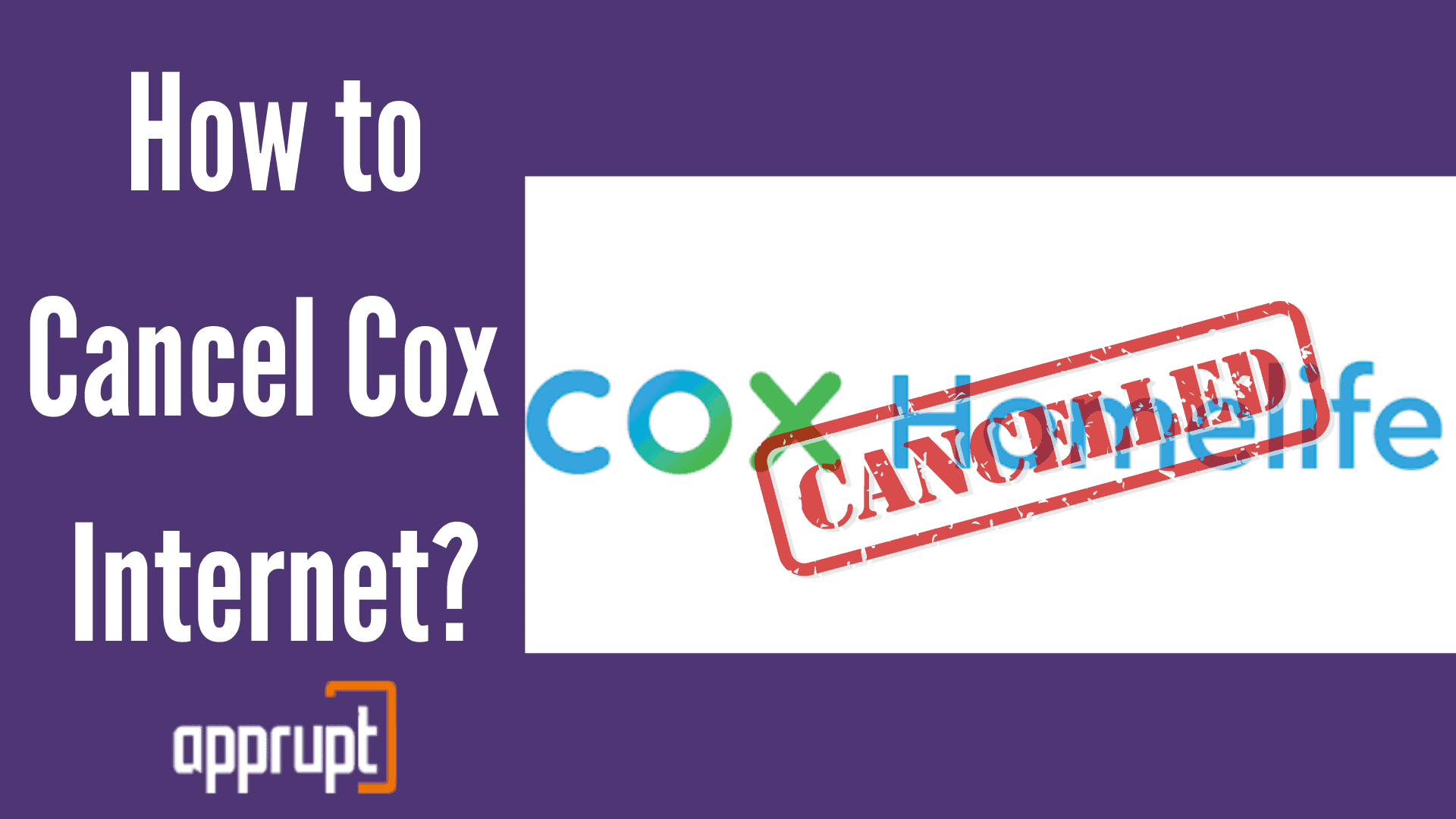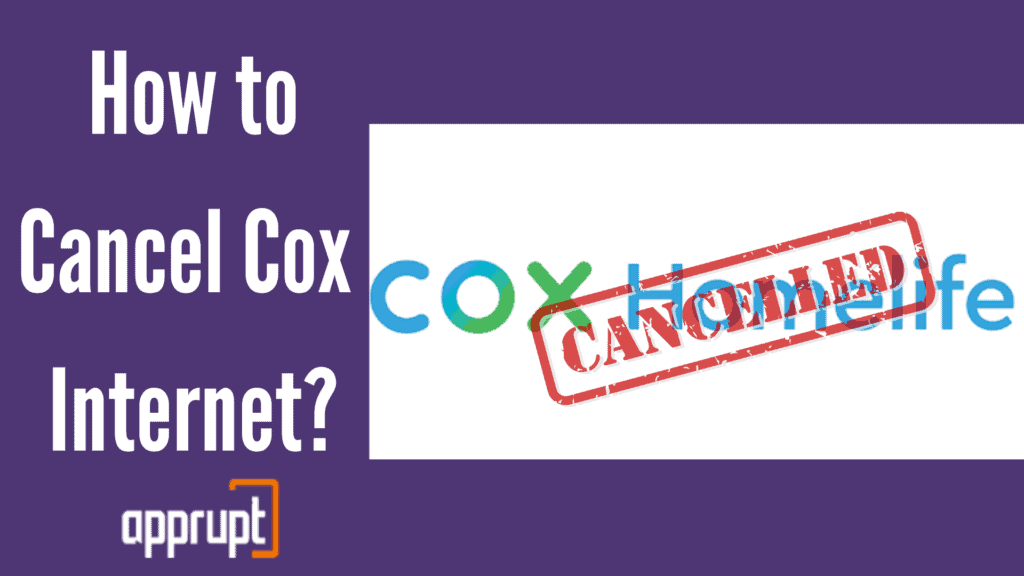 Why Cancel Cox?
---
As we mentioned before, customers report that their Cox internet service is slower than what they paid for.
So this is ultimately a waste of your money. Slow internet service can cause a lot of disruption in one's school or work life, so we understand if this is the reason for canceling the subscription.
Another reason may be the fact that your Cox service constantly experiences power outages. This may be because of maintenance and weather, but it is still annoying nevertheless.
Ever noticed how Cox keeps increasing its prices for their service? You always have to keep an eye out for these hikes. Over time, small price hikes will snowball into larger amounts that may hurt your pocket at the time.
Other reasons include moving to a more cost-effective internet service provider, or that you want to avoid paying unnecessary fees.
If you are tired of Cox's customer service and online chat feature, then this is also a valid reason for you to cancel the internet service.
Also, if you find an internet service provider than promises better internet speeds and performance, then you can definitely switch after canceling your existing Cox Communications service.
So, these are some of the reasons for canceling your Cox internet services.
Cox Cancellation Fees
---
The amount you pay as cancellation fees depends on the type of Cox service plan that you opted for. You will not have to pay an early termination fee if you cancel either within 30 days of purchasing the service or towards the end of your Cox Communications plan.
But if you do not apply for the terms above, then you need to pay up to $120 as early termination fees. We understand this is a lot of money, so we advise you to always cancel in the first 30 days of your service agreement.
Or if you missed that date, then you always have the option to cancel at the very end of your plan.
So, be aware of your billing cycle, because this is what determines whether you will have to pay cancellation fees or not.
Effective Steps to Cancel Your Internet Service
---
Just like other internet service providers, Cox Communications will make it difficult for you to cancel their Cox internet. When you make the cancellation call, you will have to answer a plethora of questions posed by an automatic voice or a chatbot.
Only after you finish answering those questions, will you reach a human representative from the Cox Communications customer service department. Once again, they will be trained to persuade you to stay as a customer.
You will need to answer all of their questions, but stay firm with the cancellation at the same time.
To have a smooth cancellation call, you can follow the steps below.
Step 1: Give Them A Call
To start off, you need to dial (866) 961-0027 on your phone to reach an automated voice system. The chatbot will ask you a series of questions about your account and the cancellation details. Navigate through the automated menu to continue.
Then, once you are done with the online chat, it will redirect you to a human employee from the retention department.
Remember that no matter how much they try to coax you into not canceling your Cox Communications subscription, you will have to stick to your original decision and not waver because of their persuasion.
Step 2: Have a Solid Excuse Prepared
This is another very important tip. You will need to be armed with a strong and detailed excuse. The second you give the retention team a weak excuse, they will pounce at you with ways to get past your excuse without canceling your Cox services.
A strong excuse is one that cannot be rebutted by the customer care specialist.
Examples include you moving in with someone who already has another internet service provider, or that your new job will pay for all these services.
In addition, you can also say that you just installed a modem for another internet service provider at your home, so you would have to end Cox internet.
Or else, you can tell them that your new job is in a different country that does not support Cox internet.
No matter what your excuse is, it should not allow the customer care specialist to offer workarounds.
The above-mentioned excuses are good for when you want to make it clear that you need to leave Cox Communications no matter what.
Step 3: Be Firm With Them
The retention rep is supposed to get you to be a part of Cox customers, instead of canceling the services. So, despite all their persuasive tactics, you need to be firm with your decision.
At the same time, you also need to have respect for the employee on the other side because they are just doing their job, according to Cox's policies.
So, you need to be kind to them and speak in a friendly manner.
Step 4: Get All the Cancellation Details
Once you are nearing the end of your cancellation call, you need to verbally make sure that they have completely ended your services. If you do not, then this call would be a waste of time, and ultimately pointless.
So, always remember to double-check before the call ends. Also, you can ask them about returning your Cox internet equipment.
If you do not return your Cox equipment in time, then you will be charged for that.
How to Return Cox equipment by UPS
---
Now that we have learned how to cancel Cox internet, we can move on to the next step which is returning your Cox equipment.
After canceling your Cox service, you need to return your equipment within 10 days to avoid being charged for unreturned equipment fees. 
Usually, you will need to return equipment like digital receivers, internet and telephone modems, power supplies, remote controls, routers, and touchscreens.
To return your equipment through UPS, you can use the UPS Store Locator and find one that is nearby. You can take your equipment and drop it off that the UPS store. For this method, you do not need a shipping label or a return box.
Another method to return your equipment through UPS is by using the UPS home pickup option. For this, you will need to ask Cox for a prepaid UPS  label and a pre-paid box.
Once you pack up your equipment, UPS will pick up the package from your location and send it to Cox by mail. 
How To Avoid Surprise Fees
---
Sometimes, if you get unlucky, then Cox Communications will charge you surprise fees for things like removing or uninstalling equipment.
So, not long will you be paying the ETF, but you will also have to pay these surprise charges. 
We have a trick below that might make it easy on your wallet.
Firstly, you need to be wise about when you are canceling your service. If you cancel well before your contract expires, then you will need to pay $120 plus any additional charges.
So, think about it and decide when to cancel. But, we recommend that you cancel towards the end of your agreement to avoid the ETF. So, do plan ahead and calculate the amount that you will be paying beforehand. 
Unreturned Equipment Fees
---
As we have explained before, you need to return all the equipment that is owned by Cox Communications, within 10 calendar days.
Keep in mind that if you want a technician from Cox to take all your equipment back themselves, then it will cost you another $20. 
To avoid this, you can unplug and uninstall your equipment yourself and return it. This method is easier and more cost-effective. Here are a few options through which you can return your equipment without shelling out a lot of money.
— First, you can drop off your equipment at the nearest Cox store. You do not need a prepaid box or label for this method, as you are going through the Cox store. 
— Secondly, you can opt for home pickup by mail. For this, you will need to ask Cox for a prepaid box and shipping label.
Once you have packed your equipment into the prepaid box, you can stick the label and wait for the package to be picked up and sent over to Cox by mail. 
— Lastly, you can find a UPS store located nearby and drop off your equipment there. 
Once you have given back your equipment, you need to double-check by reaching out to Cox.
Ask them whether they have registered your equipment return, and verify the details, so you will not have to pay unnecessary fees later. 
How to Downgrade, Upgrade, or Change Your Cox Plan
---
If you are not happy with your current Cox service plan, then we suggest that you upgrade, downgrade, or change the whole plan.
Although downgrading is not as effective as canceling your services totally, you can still quite a bit of money by doing so.
If your existing plan does not contain all the features that you are looking for, then upgrading is the best option for you. 
For downgrading your plan, you will need to call Cox's customer care department and ask them to downgrade to a plan that is suitable for you right now.
Otherwise, you can visit a Cox retail store nearby and do the downgrading in person. But remember that both of these options can only be done on weekdays between 8 AM and 8 PM. Online cancellations are not available. 
If you wish to upgrade your plan instead, then you can visit the official Cox Communications website, where you can navigate to your account and click on 'Change Plan'.
This is much easier than downgrading and can be done in the comfort of your own home. 
What if Cox Communications is the only ISP option in my area?
---
Do you live in a place that only supports Cox's internet service? If you do, then it can be hard for you to leave Cox. But, keep reading for tips to help you manage your service.
The first tip is for those who have plans that include a TV. If you do, then you can downgrade to a simple internet service plan, without TV.
To save a couple of bucks, you can subscribe to online streaming apps like YouTube TV, Netflix, Amazon Prime Video, and Hulu. These subscriptions are cheaper than your Cox bundle. 
Next, you can attempt to negotiate with the representative for lower prices. You can explain your concerns and sweet talk the representative into giving you a cheaper service.
You can show how much you deserve a reduced price by explaining that you have been a loyal customer for a long time. 
As a last resort, you can completely end your Cox account and resubscribe using a different name. If you do, then you will get a new customer discount for your new account when you join.
But, remember that this is quite dangerous if they find out, and they might terminate your whole account. 
How do I get a refund from Cox?
To obtain a refund for your services, you can dial 1-877-206-4210 to contact the Billing department or customer service. When you reach a representative, you can explain why you need a refund and if they approve, then you will receive one.
Other than this method, you can also directly contact customer support by sending an email to cox.help@cox.com. In the email, make sure to give the reasons for you to get a refund and your account information.
Frequently Asked Questions: Stopping Cox Internet Service
---
Now, let us look at a few of the most common questions about service cancellation.
You may also like to read:
Conclusion: Successfully Ending Your Relationship with Cox
---
This article would have guided you along the right path, whether you want to cancel Cox's internet service because of slower internet speeds, power outages, or the price point.
You learned how to cancel the service, but any doubts you had about a cancellation fee or returning the equipment were answered.
We hope that you successfully cancel the service, with the help of the tips and tricks above.