If you are an Anime fan such as One Piece or Black Clover, then you are no stranger to Crunchyroll, and you may even have a Crunchyroll subscription. But more streaming services are including Anime in their content library these days, and you might want to make the switch.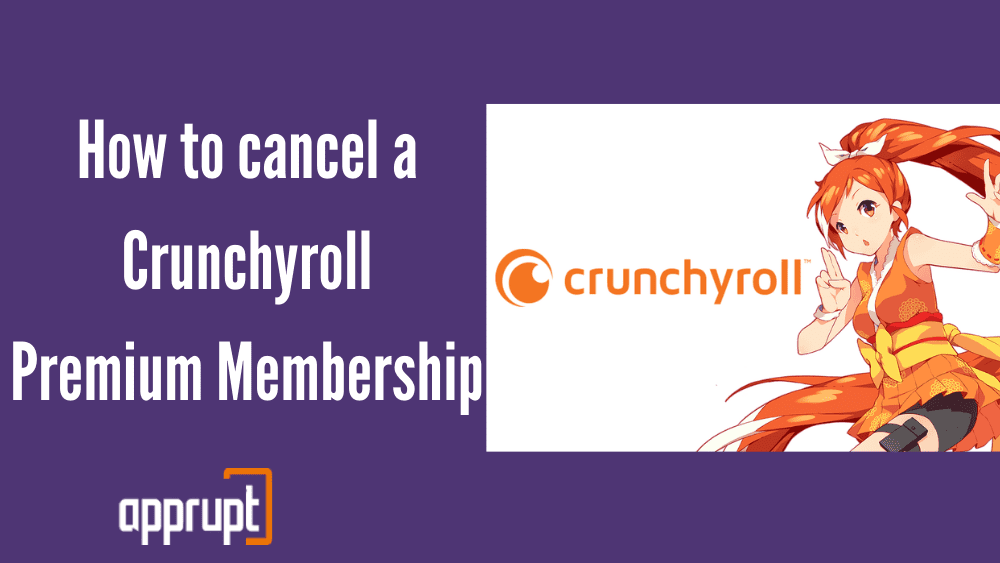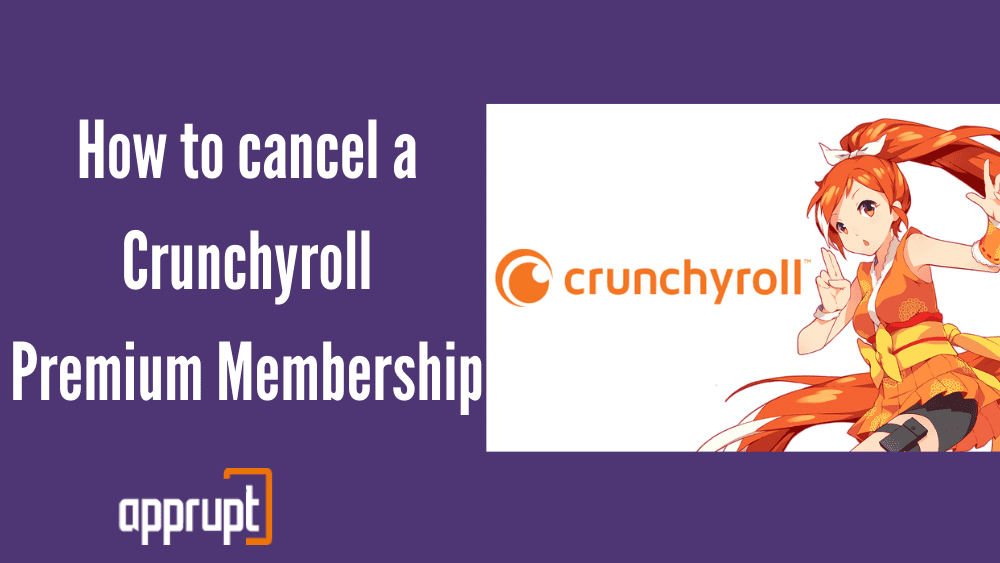 So, do you want to learn how to cancel Crunchyroll subscription in under five minutes? This article will help you with this and teach you how to cancel Crunchyroll free trial! Keep reading to find out if you will also receive a refund after canceling your membership.
Is Crunchyroll hard to Cancel?
---
If you are scared about how difficult canceling your Crunchyroll membership will be, then don't worry. The process is straightforward and quick to do! You don't even have to pay any cancellation fees either. You can cancel any time, and at any place, with the help of just your computer.
How to Cancel Crunchyroll membership?
---
Are you confused about the process to cancel subscription option of Crunchyroll? You don't need to be, as you can follow the easy steps below to cancel your Crunchyroll subscription successfully.
Step 1: First, open a web browser like Google Chrome. Then go to Crunchyroll website crunchyroll.com.
Step 2: In the top right corner of the page, tap Login, and enter your account details to sign in. Visit the Account Billing Page to see your subscription details
Step 3: After you have signed in, you will see a button called Profile in the top right corner. Tap on it.
Step 4: In the drop-down menu, click on the Settings option.
Step 5: On the left-hand side, you will see the Account Settings section, under which you need to press Premium Membership Status.
Step 6: On the page, tap on the Cancel Subscriptions tab.
Step 7: Lastly, tap OK in the pop-up message to confirm.
How to Cancel Crunchyroll Free trial?
---
If you had signed up for a Crunchyroll trial but wanted to cancel it, then follow the instructions below to do so. But always remember to cancel your trial before it ends, so you do not automatically get charged for the membership later on.
Step 1: Visit the Crunchyroll website by clicking here on your web browser or app store/google play store.
Step 2: Click on the Login button in the upper right corner, and sign in to your Crunchyroll account.
Step 3: Once you enter your account page, press the Profile button at the top. This will open a drop-down menu, in which you need to click on Settings.
Step 4: On the Settings page, tap on the Premium Membership button, which you will find under the Account Settings section.
Step 5: Then, tap the Cancel button. Next, you will see a pop-up message that asks you to confirm by pressing OK. 
How to Activate Crunchyroll – www.crunchyroll/activate
Why is Crunchyroll not letting me cancel my membership?
---
If you are among the many people who see the error message: "You may not cancel your membership at this time," here is why you see this message. Sometimes, when you try to cancel your Crunchyroll membership, this error pops up and prevents you from canceling your subscription.
The main reason for this error is that your Crunchyroll account may have a pending payment. This means either there was an issue with the transaction or your payment did not go through at all.
If you face this problem, don't be concerned. It can take a few days for the payment to go through successfully. Once your pending transaction is complete, you will be allowed to cancel your membership. If you still cannot cancel, you need to contact customer service.
Do I get a refund?
---
Crunchyroll's refund policy states that you will only receive a refund if you cancel your premium membership before the next billing cycle begins. If you cancel in the middle of a billing cycle, then you will not receive a refund, but you can still access Crunchyroll membership benefits until the cycle ends.
How do I stop recurring payments on Crunchyroll?
---
If you're a premium member of Crunchyroll, you probably enjoy having access to all of the site's anime content without having to worry about commercials.
However, you may have noticed that your credit card is being charged every month, even though you're not using the service. So how do you stop recurring payments on Crunchyroll?
The first thing you'll need to do is log in to your account and go to the account billing page.
From there, you'll see a list of all the subscription plans you're currently enrolled in.
Next to each plan, there should be a cancel button.
Simply click on the "Cancel Recurring Payments" for the plan you want to stop paying for, and your subscription will be instantly canceled.
You'll still have access to content for the remainder of the current billing cycle, but after that, your account will be reverted back to a free membership.
Conclusion
---
To conclude, this article has explained the steps needed to cancel Crunchyroll membership and free trial. As you can see, Crunchyroll is an easy service to cancel, and the process can be done in a flash.