DISH Network has been around for a very long time and has millions of customers, but if you have recently set your eyes on a new television provider that is either cheaper or more suitable for you, then you might want to make the switch.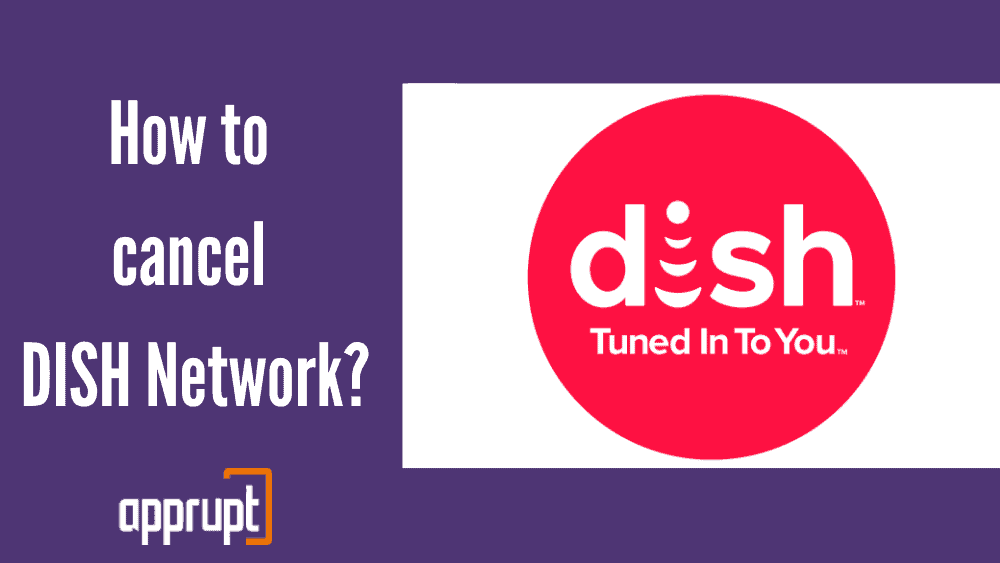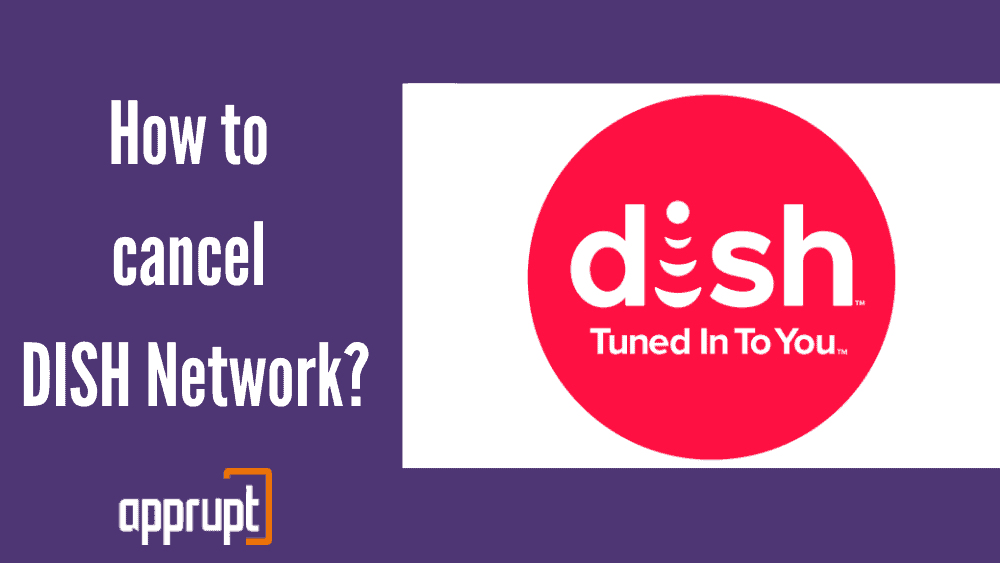 Here is a detailed guide that will help you cancel your DISH Network through the phone. This article will not only tell you the steps needed to cancel DISH Network, but it will also tell you any information that you need to know before canceling, as well as common questions that you have about DISH.
Is it hard to cancel DISH Network?
---
You may think that canceling DISH Network is quite tricky, but we assure you that it's not. It is a simple process that can easily be done over the phone. Although DISH Network does not allow users to cancel the service online, they do have a helpful team known as the retention department that you can contact over the phone to cancel your service.
Can I cancel my DISH account online via the website, app, or email?
---
Unlike most services these days, DISH Network does not let their customers cancel the service online through their website, mobile application, or email. Instead, DISH Network provides a phone number that you can call to cancel.
Things to know before canceling DISH Network
---
Before jumping directly into canceling your DISH Network, there are a few important things that you need to understand. Here they are.
What is DISH's Early Termination Fee?
This is a very crucial detail that you might miss while canceling your service. According to DISH Network's policy, their contract states that they will provide the service at a cheaper rate if you do not cancel during the two-year period.
However, if you decide to cancel within that two-year period before the contract ends, then you will be charged $20 for every remaining month in the contract. This is commonly known as the Early Termination Fee or simply as an ETF.
How do I know if I have a DISH Early Termination Fee?
In order to figure out if you will be charged the Early Termination Fee, you need to first find out if you are in a two-year contract with DISH Network by looking at your DISH bill.
If you are in the two-year contract, then you will be able to see 'TV 2 Year Guarantee' on the bill, as well as discounts named '6 of 24' or '1 of 24', that are blue in color.
If your bill has this, then you are in the two-year contract, and you will have to pay the Early Termination Fee when you cancel early.
How to Avoid DISH's Early Termination Fee?
$20 a month can be extremely expensive for some, so here are a few tips and tricks that may help you avoid the ETF. Although there isn't an official way to avoid it, there are some situations in which DISH Network will not charge you.
Firstly, if you can collect and show proof that DISH Network is not staying true to the exact rate they mentioned in the contract, then you can avoid the ETF. But DISH Network can either ignore your request or match the original rate. This is not a foolproof method, but there are other ways to avoid the ETF.
Another way through which you can avoid paying the ETF yourself is by giving your contract to someone else. This is usually done when the new tenant uses the service after you move out of your house.
Next, if you decide to move to a different television provider, then the new service may be willing to buy your contract from DISH Network. This is known as the ETF buyout, and the new provider basically pays the ETF amount back to you after you pay DISH Network.
The last method relies purely on your charm. If you are kind and genuine enough while talking to DISH Network's customer support, then there is a slim chance that they might overlook your ETF out of sympathy.
When do you want to cancel?
After talking to DISH Network's retention department, you will need to set up a date for your cancellation. Remember to time your cancellation right before your new television provider sets up their service.
How to Cancel DISH Network
---
Once you're clear about the Early Termination Fee, you can start reaching out to DISH Network.
Step 1: Contact DISH Network
To contact DISH's retention team, you have to call 855-782-7086 through your phone. Sometimes, this number may not lead to the retention department, but you can request to speak to them. You will then be directed to someone from the retention department who will cancel your service.
Step 2: Be friendly and firm
Once you are on the line with the retention department, you need to use your communication skills. Remember to be nice and friendly to whoever is on the other side of the call. If you are rude to them, then they can make your cancellation process harder and longer.
However, you also need to be firm with your request. Their job is to keep you as a customer, so they will try to be very persuasive. If you are sure that you want to cancel, all you need to do is stand your ground and politely explain your request.
Step 3: Return your DISH equipment
The representative will inform you about giving back your DISH equipment during the call. Make sure to write down all the essential details in case you forget.
To return the equipment, you will need to pack it in a box, with a printout of the return shipping label pasted on it. You can then return it to a UPS store nearby.
If you do not return the equipment, DISH Network may either revoke your cancellation or ask you to pay an 'unreturned equipment fee.'
Step 4: Confirm that you've successfully canceled your DISH subscription
All you need to do to confirm whether you have really canceled your service is check whether you have received a closing bill that has no extra charges and marks the end of your subscription. Remember to call DISH Network if you do not receive the final bill.
DISH Network subscription Q & A
---
Can you cancel DISH Network at any time?
Yes, you can cancel your DISH service at any time, but keep in mind that if you cancel it before your contract ends, you will have to pay the Early Termination Fee of $20 for every month left in the contract. So, it is advised to end your subscription after the contract ends, so you won't have to pay a fee.
How much does it cost to cancel DISH Network?
There is no cancellation fee if you choose to cancel your services after the contract ends. However, if you cancel before the contract ends, then you will have to pay $20 for each remaining month.
Can you get a refund after canceling DISH Network?
There are two situations in which you can receive a refund from DISH Network. First, you might be sold the service unintentionally. In this case, you can notify DISH Network, after which they will cancel your subscription and give you a refund.
In addition, if DISH Network cancels your subscription, then they will automatically give you a refund.
Conclusion
---
To conclude, we have gone through everything you need to know when you cancel your DISH Network service. From ETFs to the process of cancellation and all the way to refunds, we've covered every topic that will be useful to you if you are looking to cancel your service.