If you are not satisfied with ExpressVPN's service, then there are plenty of other VPN software in the market. So, you can always cancel your ExpressVPN subscription and switch to another service like NordVPN, Norton Secure VPN, and more.
We are here to help you end your ExpressVPN membership through the website, Android device, or an iPhone. Now, if you have any queries regarding the cancellation and refund policy, please continue reading till the end of this article to get your doubts cleared.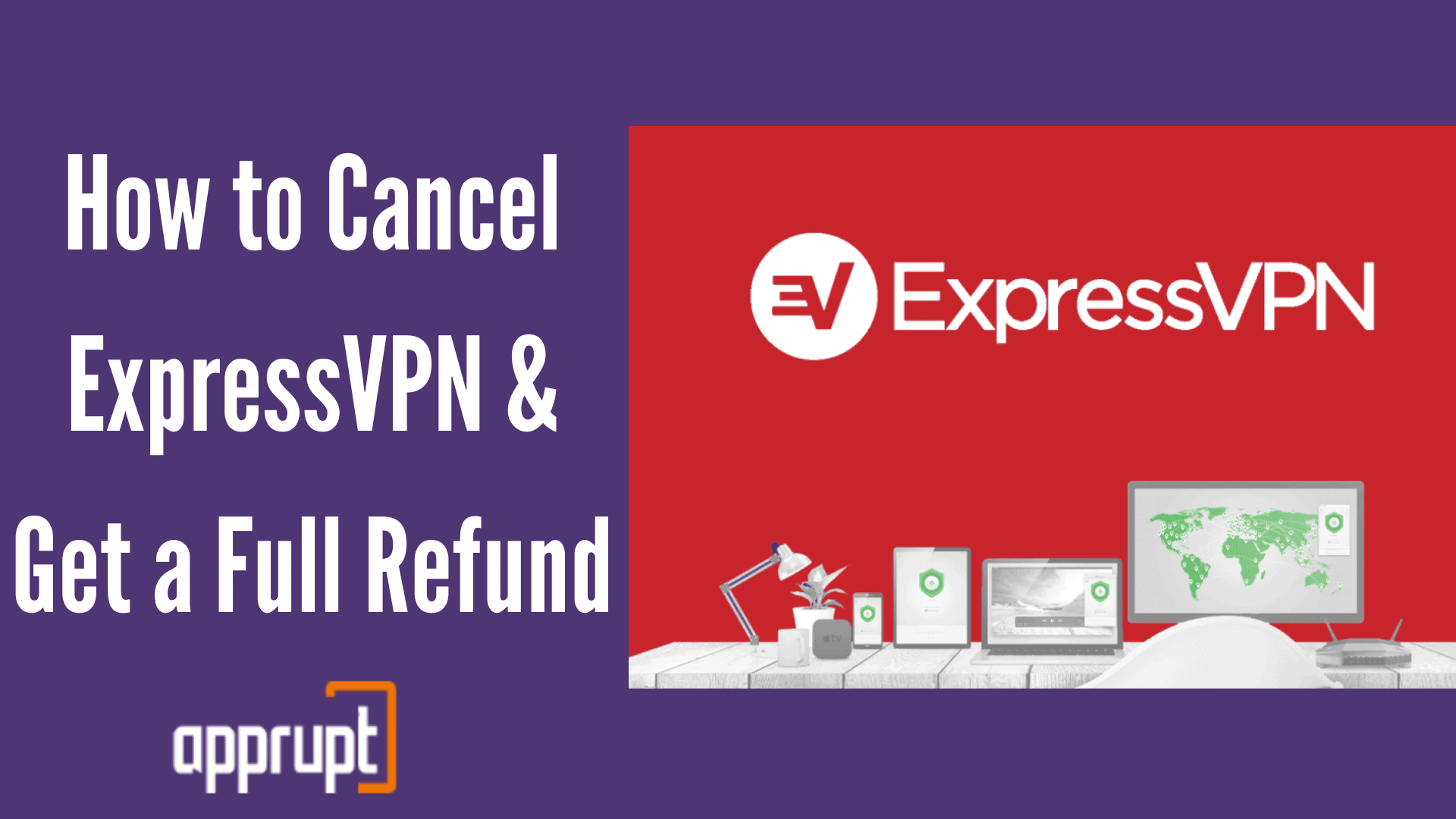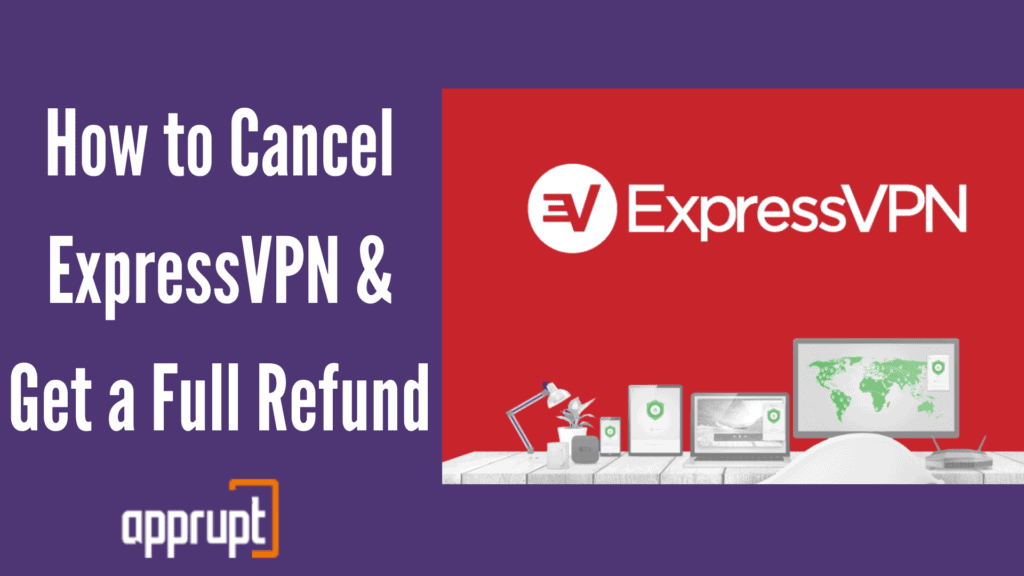 How to Cancel Your ExpressVPN Account
---
You can cancel ExpressVPN through the website, iPhone, or an Android device. Let us look at canceling it through the official website first.
Cancel through Web Browser
Step 1: First, open a web browser on your computer and visit the official site of ExpressVPN.
Step 2: Click on the My Account option in the top right corner of the website, and log in to your account.
Step 3: Press Manage subscription settings to enter the settings page.
Step 4: You will see the Turn off automatic renewal button at the bottom of the page. Click on it and confirm.
Step 5: The next page will ask you to confirm your decision. Please select the I have an issue and don't want to keep using the ExpressVPN option.
Step 6: You will then have to pick the issue that led you to cancel the subscription. To avoid troubleshooting, select the Other option from the list.
Step 7: Next, go to the bottom of the screen and click on the I don't want to keep using the service option.
Step 8: You have arrived at the last page for confirmation. The website will give you another chance to go back on your decision, but you need to tap on the Stop my service on the expiration date button.
Cancel on Android
Canceling your ExpressVPN subscription on your Android device can no longer be done through the Google Play Store, so you will need to cancel it through the mobile browser.
All you need to do is use the same instructions as explained above, but do it through your mobile browser instead. 
Cancel on iPhone
This method is for those of you who purchased ExpressVPN through your iPhone's App Store.
It is a very easy method because you do not have to go through the pain of confirming your cancellation over and over again. 
Step 1: First, open the Settings app on your iPhone.
Step 2: Click on your name at the top of the screen.
Step 3: Go to Subscriptions and search for your ExpressVPN membership.
Step 4: Click on that subscription and tap on Cancel Subscription.
How to Request a Refund
---
Requesting a refund for a canceled subscription may seem complicated, but if you follow the steps below, then you can easily do it.
The live chat feature on the website will get the job done in no time!
Step 1: Launch a web browser and navigate ExpressVPN's official site or click here. Sign in to your account.
Step 2: In the bottom right corner of the page, click on the Need help? Chat with us! Button.
Step 3: The website will automatically start a live chat with a representative. Here, request your cancellation and ask them to issue a refund. You will also be asked to tell them the reason for your cancellation.
Step 4: When prompted, provide your account details such as email address, name, and more.
Step 5: Then, you need to wait for confirmation. Once they inform you that you will get your refund, you can expect the money back within 5-7 business days.
ExpressVPN Money-Back Guarantee Policy
---
If you want to explore all the benefits of ExpressVPN, you can purchase the subscription confidently. This is because ExpressVPN extends a 30-day money-back guarantee policy that allows you to experience all the features for 30 days. So you can make up your mind about whether you want to keep the subscription or not during the 30 days.
If you are not happy with the service, this policy promises that you will get all your money back. You can get a refund even after 30 days if you show them proof that you could not use the service and that you tried talking to customer support.
Remember that this policy is effective no matter why you canceled it and the duration you chose for the subscription. Also, the policy will no longer be accepted if you change or upgrade your membership.
Lastly, keep in mind that this policy is not for a month; it is only for 30 days. 
I Canceled My ExpressVPN Subscription — Now What?
---
So, once you have canceled your subscription to ExpressVPN, you might be a little confused about how to proceed.
We recommend you get another VPN soon because your information will not be guarded safely when online. But try avoiding free trials for new VPN services, as they do not let you use most of the features that come with a paid version. 
But there are still many reputed VPN services that you can use, such as IPVanish, CyberGhost, Private Internet Access, and more. These are affordable, and their features are pretty helpful.
FAQs on How to Cancel ExpressVPN & Get a Full Refund
---
Here are some commonly asked doubts regarding the cancellation of ExpressVPN services and the refund policy.
How long does it take to get your money back after canceling ExpressVPN?
Your bank is in charge of how long it takes for you to get your money back. Usually, it takes around 5-7 business days for the refund to go through.
Can you cancel ExpressVPN and get a refund at any time?
Yep! But remember that you can only receive a refund if you apply for one before your 30-day money-back guarantee plan ends. Once you cancel your membership, the subscription will still be accessible for as long as you have paid for it. Then, you can get a refund within 30 days, no matter what plan you choose.
What are the reasons you might not get a refund from ExpressVPN?
Firstly, you might have purchased ExpressVPN through the App Store, which means that Apple solely controls your billing process. So you will not get a refund if you go through ExpressVPN directly. You need to go through the App Store to receive a refund.
Another reason may be that you did not turn off automatic renewal. If you do not turn it off, you will be charged again for the subscription.
So always keep automatic renewal off, and go through whichever third-party service you used to purchase ExpressVPN.
Can I cancel ExpressVPN after 30 days?
Yes, you can cancel your ExpressVPN service after 30 days. But do not expect a refund after 30 days, as you may not get one.
The Bottom Line
---
So, we have gone through the many methods that you can use to cancel your ExpressVPN subscription. You can do it through the website, iPhone, and an Android device.
Not only did you learn how to cancel it, but you also learned how to get a refund after cancellation.
After reading all the FAQs, we understand that you may be a little overwhelmed initially, but this article will help you cancel and receive a refund with zero hassles!