You can easily cancel your LA Fitness membership with the help of our step-by-step guide below.
We will show you how to cancel LA Fitness membership using three methods: email, over the phone, and by mail. You are free to choose whichever method works for you and do it.
In this article, you will also learn about LA Fitness's cancellation fee if any, how to pause your membership, refunds, and auto-renewal. So continue reading to find out more.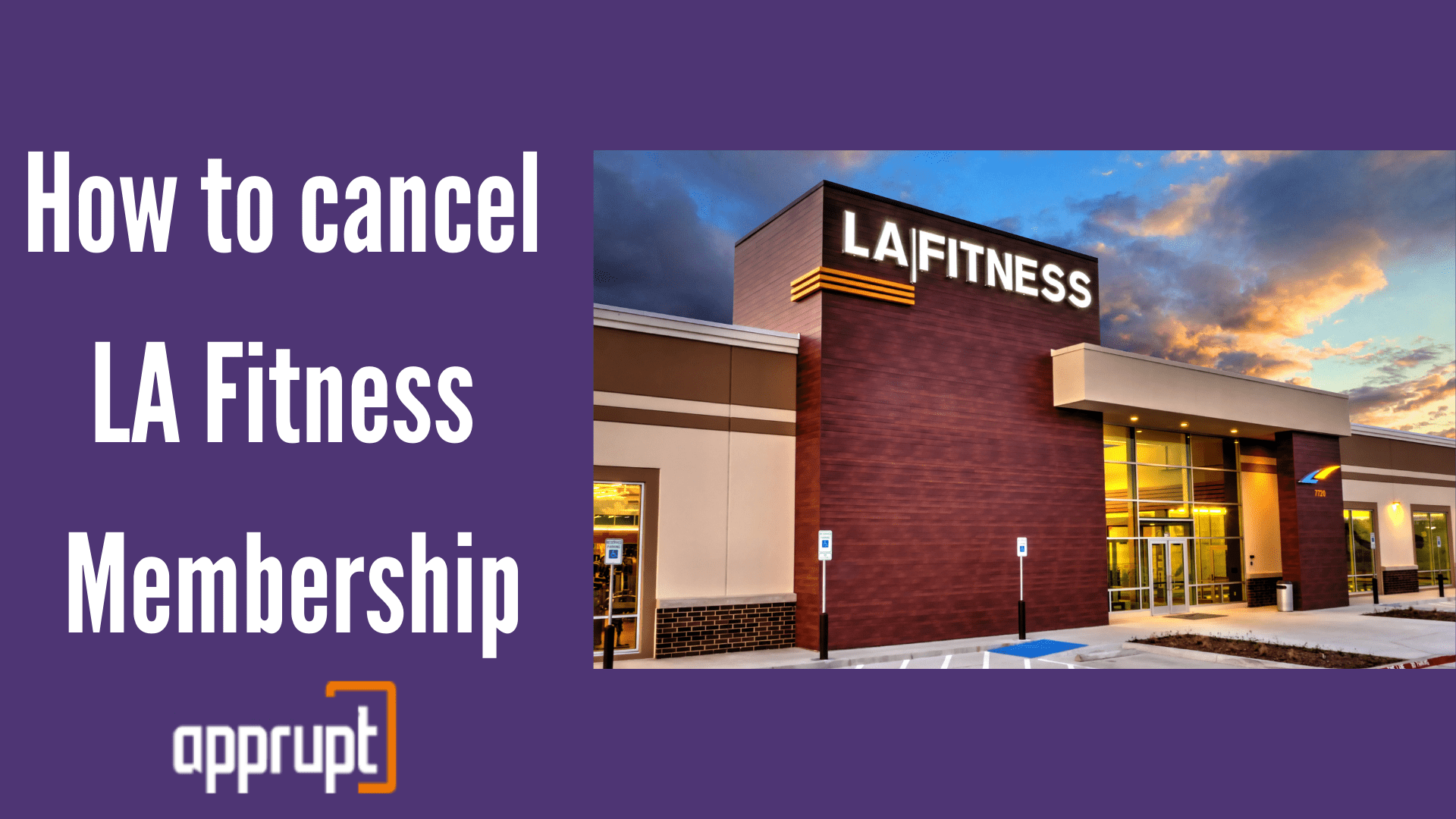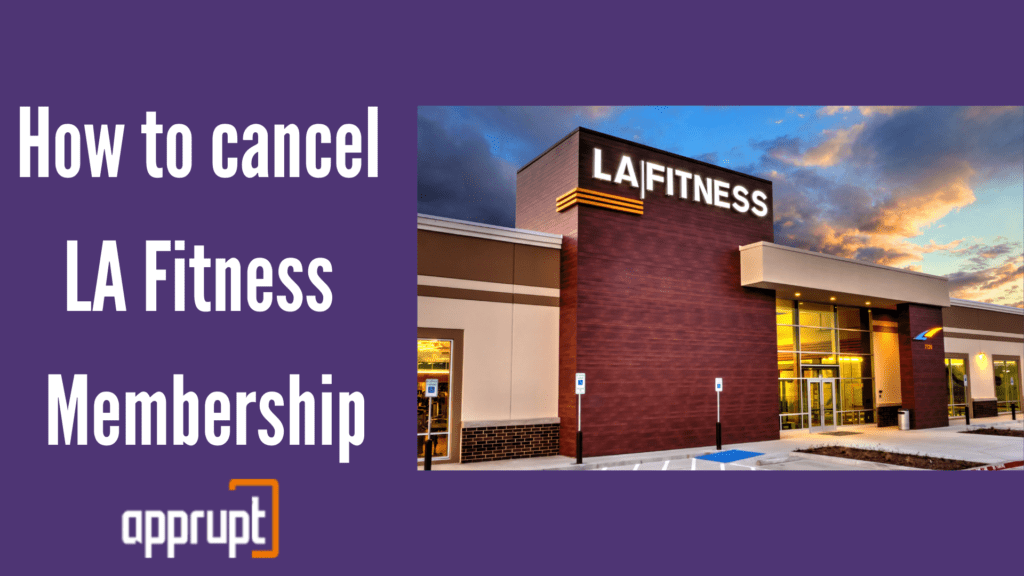 Can I cancel my LA Fitness membership anytime?
---
Yep! You can definitely cancel your LA Fitness gym membership whenever you want. However, keep in mind that you will need to provide a notification about your cancellation to LA Fitness at least 5 days before the end of your billing period.
This will ensure that you can still work out for the remaining 30 days since you have already paid according to your contract.
LA Fitness Cancellation Policy
---
As I have mentioned, if you decide to cancel, you must do so at least 5 business days before your next billing date.
But if you happen to cancel your membership within those last 5 days, then your membership will be renewed automatically, and you will have to pay for another month. Once that month gets over, LA Fitness will cancel your membership for good.
After you cancel your membership, LA Fitness allows you to use the benefits of your membership until the month ends.
How to Cancel LA Fitness
---
There are quite a few methods that you can use, so here they are.
Can I cancel a LA Fitness membership online?
Unfortunately, you cannot cancel it online through the LA Fitness website. This can be extremely annoying if you are looking for a quick and easy way to end your gym membership.
However, LA Fitness does allow you to cancel your membership through email, mail, and over the phone. These methods can be long and confusing, so here are some instructions to make your life easier.
Cancel LA Fitness membership by email
Just type out an email requesting the cancellation of your membership, and send it to contact@fitnessintl.com. In that email, you need to include important details about your account, such as:
Your name
Phone number
Email address
Date of birth
Billing address
Nearest gym address
Your credit card's last four digits
Cancel LA Fitness membership by phone
Not willing to send an email to cancel your membership? Then, no worries because you have the option to end your LA Fitness Personal Training membership over the phone.
All you need to do is dial 949-255-7200 on your phone. You will reach a representative from la fitness customer service. Then, you can talk to them and request them to cancel.
The la fitness customer service rep will help you with your la fitness cancellation from that point onwards.
Cancel LA Fitness by mailing
If neither of the above-mentioned methods is a suitable fit for you, then your last option is to mail the la fitness cancellation form. Here is how to do it.
Step 1– First, open a web browser and go to https://www.lafitness.com/Pages/login.aspx.
Step 2– Login to your LA Fitness online account.
Step 3– Navigate to the My LA Fitness webpage.
Step 4– Go to the Account Information section. There, you will see the Cancellation Form.
Step 5– Next, print the cancellation form out. After printing it out, fill it out and sign it with a pen.
Step 6-The next step is to send it to LA Fitness. You have to mail it to LA Fitness, PO Box 54170, Irvine, CA 92619-4170.
Just wait for a few days, and talk to the LA Fitness customer support department. Make sure that LA Fitness has confirmed your cancellation.
How Much Does It Cost to Cancel LA Fitness Membership
---
LA Fitness allows you to freeze your membership account instead of canceling it.
When you freeze your monthly LA Fitness membership, you will have to pay $10 for each month that your account is on hold.
If you are a full-time LA Fitness member, then you have the choice to pause your accounts for six whole months. This will cost you a total of $35.
If you are a member of the Kid Club, then you will not have to pay any fee for freezing your account. However, you will not have the option to freeze your account if you are a member of the Weekly Dues club.
Hence, there is no cancellation fee in particular, but there is a fee for pausing your membership for a certain period of time.
Can I pause my LA Fitness subscription instead of canceling it?
---
Yep! For those who want to suspend your LA Fitness account for a certain period, LA Fitness gives you the option to freeze or pause your gym membership. However, pausing your membership costs you quite a bit.
The fee differs for each type of subscription.
For example, if you signed up for the monthly membership, you will be asked to pay $10 to freeze your LA Fitness account for one month. You can pause your account for six months if you are a full LA Fitness member. This feature will charge you $35 as a freezing fee.
Like other memberships, anyone who is a Kid Club member can freeze their LA Fitness accounts for free. Lastly, if you are a Weekly Due member, then you will not be allowed to pause your account.
Does LA Fitness offer a refund after a subscription is canceled?
---
Unfortunately, nope. If you end your LA Fitness subscription before your billing period, you will not be allowed to request a refund. This is because you will be able to use the benefits of the LA Fitness membership till the next billing cycle.
However, you can ask for a refund if you send your cancellation form to LA Fitness within the last five days of your billing cycle.
If you cancel your LA Fitness membership in the last five days, then you will automatically have to pay for the next month. In this case, LA Fitness will consider your situation, and you will be able to ask for a refund.
Will my LA Fitness free trial auto-renew into a paid subscription?
---
No, unlike most memberships, your LA Fitness subscription will not renew automatically from a free trial version into a paid membership. LA Fitness offers its own kind of free trial in the form of a Guest Pass that lasts for five days. You can use this Guest Pass to access the gym completely.
But, obtaining this Guest Pass is not easy. You will need to be eligible for it by fitting the requirements. Also, you will have to wait a lot to receive your Guest Pass.
The only advantage to receiving the Guest Pass is that the LA Fitness facility will not need your credit card information. Without your payment details, the membership cannot renew automatically. So, you can breathe a sigh of relief when you sign up for the LA Fitness Guest Pass.
Conclusion
---
If you want to quit working out at LA Fitness, then you can cancel your membership easily. Whether you want to do it through the mail, email, or over the phone, you can do so by reading this article and learning the process first.
Even though it may seem difficult initially, we assure you that we will make it simpler for you. Instead of canceling your membership, you can also pause it. To do this, you can follow the method above.
Moreover, we have discussed some of your most frequently asked doubts, so we are sure that you will successfully cancel your LA Fitness membership with the help of this article.
Related posts:
So if you're looking to take control of your subscriptions once and for all, be sure to check out more cancellation guides today!