Showtime channel has some epic shows, but sometimes you may get too overwhelmed with the number of channels you have. Showtime services may not even have some of the shows and movies that you enjoy. So, it is better to cancel showtime subscription to save some money and get a streaming service and stream favorite shows.
Here is a step-by-step guide that will help you cancel Showtime subscription with ease.
No matter which device you choose to cancel it through, whether it be your computer, Apple TV, Android phone, or others, the process is really simple and will only take a few minutes.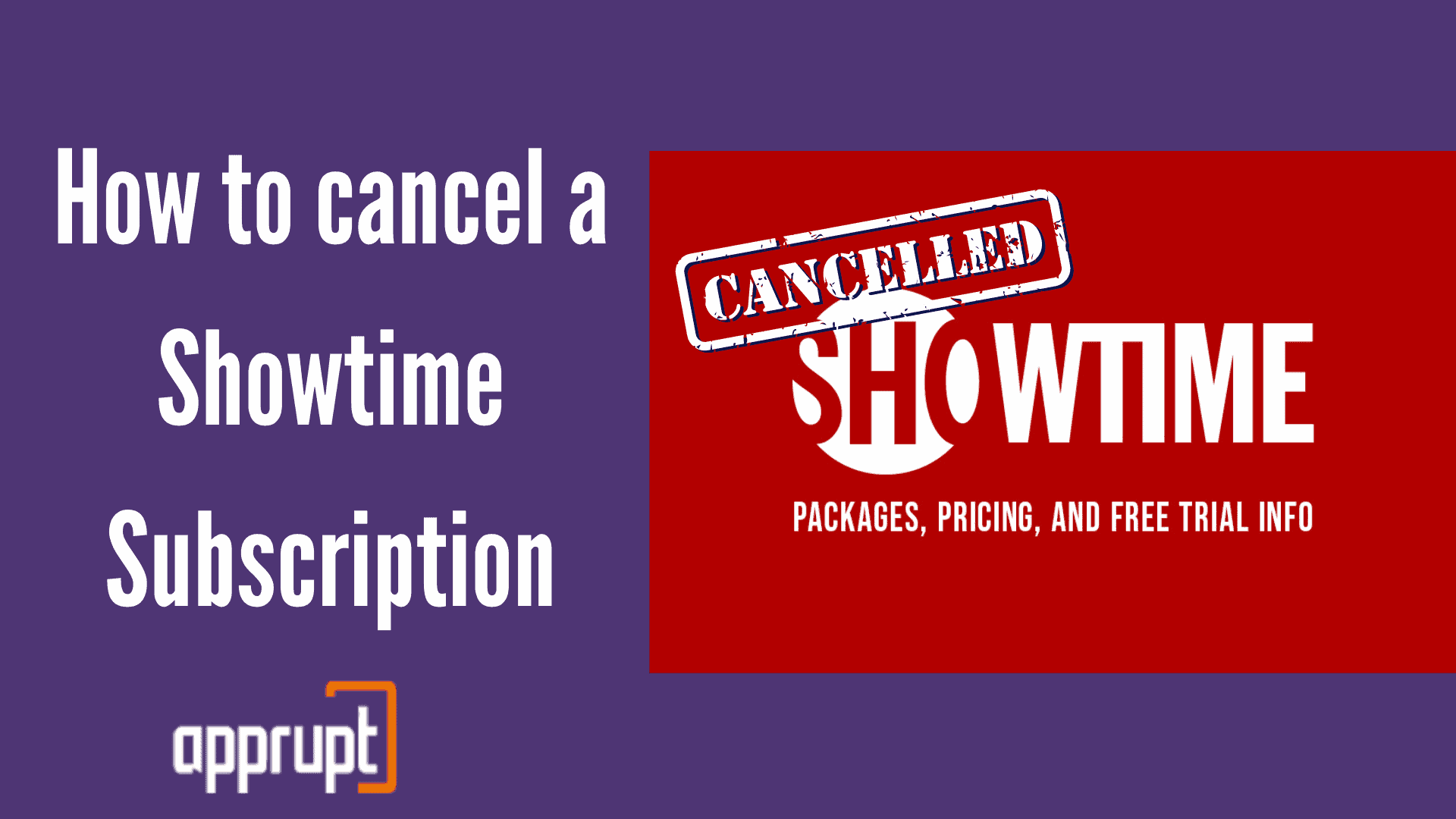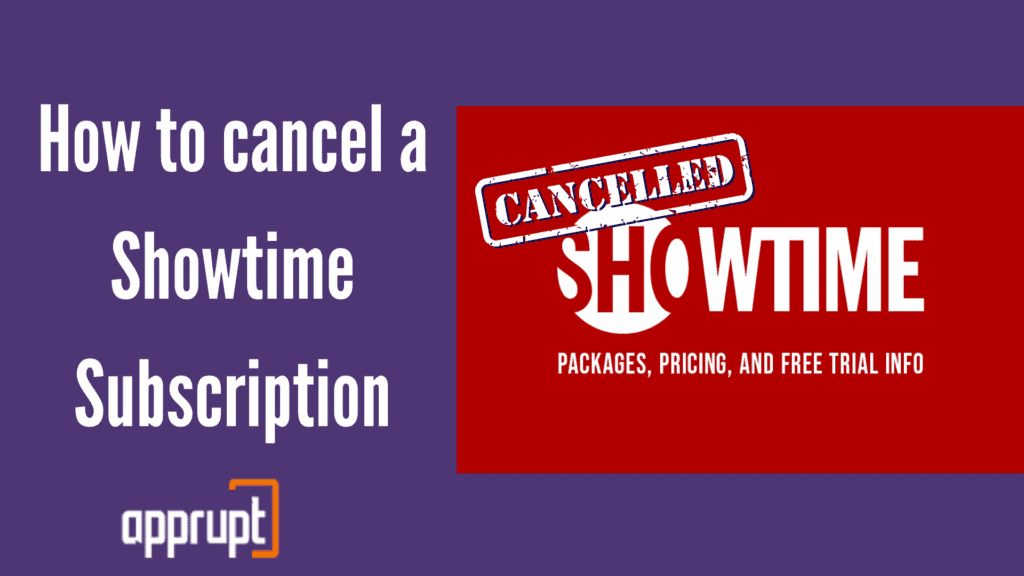 Do you want to know if you will receive a refund if you cancel your Showtime subscription? You can keep reading the article to find out how to cancel showtime.
Can you cancel Showtime anytime?
---
Yes! You can cancel your Showtime subscription whenever you want. This is one of the perks of this subscription, as there is no time crunch. However, you are advised to cancel showtime subscription before the 30-day free trial ends so that the subscription does not renew automatically and does not charge you unnecessarily.
How to Cancel my Showtime Subscription
---
You can end your Showtime subscription in many ways, such as through the PC, iTunes, iPhone, and more. Depending on how you signed up for Showtime, you need to pick the suitable method for you.
1st method: On a computer
The first method can be easily done through your computer. You just need to go to the official Showtime website, as mentioned below.
Step 1: Open a web browser on your computer and visit showtime.com and sign in.
Step 2: In the upper right corner of the website, you will see the profile icon. Tap on it and go to Account Settings.
Step 3: Then, select the Your Account option.
Step 4: After the account settings, select Cancel Your Subscription and confirm your cancellation in the following prompts.
How to Cancel Showtime On Apple TV
If you wish to cancel Showtime, subscription through your Apple, then this is how you do it.
Step 1: On your Apple TV, launch the Settings app.
Step 2: Navigate to the Users and Accounts section.
Step 3: Then, go to your Subscriptions page, where you will see a list of all your memberships that are active through your Apple TV.
Step 4: Next, select Showtime subscription, and select cancel your subscription. Click on it.
How to Cancel Showtime through iTunes
If your Showtime subscription is billed through iTunes, then you cancel it using the iTunes & App Store from your Settings app. Keep reading to find out more.
Step 1: On your iOS device, click on the Settings app to open itunes.
Step 2: Select the iTunes & App Store option.
Step 3: Then, tap on your Apple ID. You will see a pop-up menu, in which you need to select the View Apple ID option.
Step 4: Sign in to your Apple ID if the app asks you to.
Step 5: Next, go to the Subscriptions tab, and click on the Manage button.
Step 6: Find and select Showtime subscription and select it.
Step 7: Lastly, toggle off Automatic Renewal.
And this way you can cancel subscription.
4th method: On Android mobile app
If you are subscribed to Showtime through your Android apps and devices option, then you can only cancel it through the Google Play Store app. Follow the instructions below to cancel through an Android device.
Step 1: First, launch the Google Play Store on your Android phone on home screen.
Step 2: Click on your profile icon in the top right corner of the page of the android apps. This will open a drop-down menu.
Step 3: From the menu, select the Payments & Subscriptions option.
Step 4: Go to Subscriptions and find your Showtime membership. Tap on it.
Step 5: Lastly, hit Cancel Subscription.
This is how you cancel subscription on Android mobile app.
How to Cancel Showtime subscription on iPhone
Canceling your Showtime subscription on your iPhone is very easy and hassle-free as you will not have to go through any of Showtime's attempts at keeping you as a customer.
Step 1: On your iPhone, open the Settings app.
Step 2: At the top of the page, you will see your name. Click on it.
Step 3: Then, you need to tap on the Subscriptions option.
Step 4: Find your Showtime subscription and select it.
Step 5: To end your subscription, turn off the Automatic Renewal feature.
6th method: On Xfinity
Is your Showtime subscription linked to your Xfinity device? If so, just do the steps mentioned below to cancel the subscription.
Step 1: Go to your Xfinity channel and navigate to Showtime's home page.
Step 2: Click on the Manage My Subscription tile. If you are watching something from Showtime, then just take your remote and tap on the Info button.
Step 3: Then, click on the My Subscription option and hit Unsubscribe.
After you click the subscription option, the channel will be canceled.
Do I get a refund if I cancel Showtime?
---
This is a question that many of you may have been looking for. Unfortunately, unlike many of its competitors, Showtime does not offer any refunds after canceling the subscription. However, you will still have access to the service until your billing period ends.
Conclusion
---
With the help of the detailed directions above, we hope to have put an end to your confusion about canceling Showtime.
All you need to do is pick the correct method for you and do it. Choosing the method from above depends on how you initially subscribed to Showtime.
For example, if you purchased the Showtime subscription through iTunes, then you can only cancel it through iTunes. After you cancel your subscription, you will not receive a refund, but you will no longer be charged.