Not enjoying Sling TV?
No worries, you can unsubscribe from sling tv on Roku and save your card from being charged before the next pay cycle. And this guide is all about that! Here we will show you how to cancel Sling TV on Roku using different methods. So without any further ado, let's jump right in!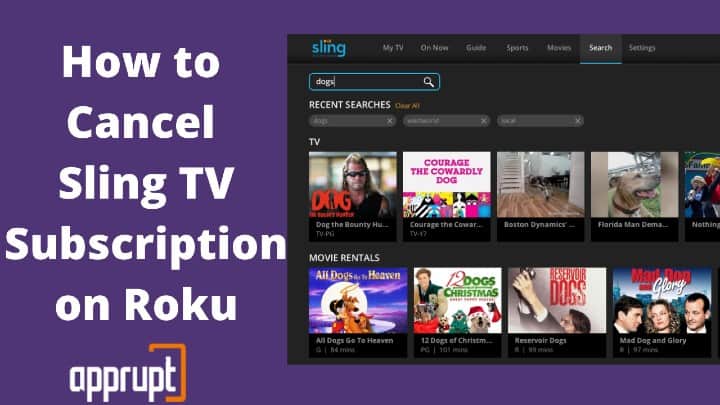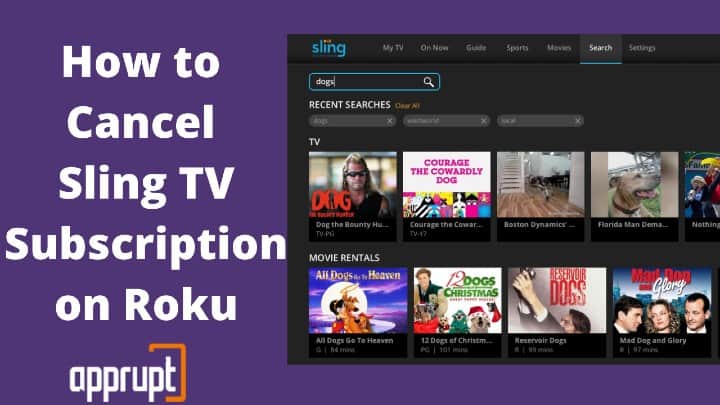 How to Cancel Sling TV on Roku?
---
Sling TV offers three plans with a 1-week free trial. If you are using the free trial, you won't be charged unless you pay for the plan, and you won't need to cancel it either. However, if you have an active Sling TV subscription, you can cancel it using your Roku device from the Roku website or Sling TV website. Let's now see in detail how to cancel Sling TV using each method.
Through Roku Device
---
If you are using Sling TV on your Roku device, you can cancel the subscription by visiting the Channel settings using the steps below:
Step 1: Visit the Roku homepage on your Roku device by pressing the home button on your remote.
Step 2: Go to Streaming Channels from the menu.
Step 3: Navigate to the Roku Channel Store and Search Sling TV.
Step 4: Click on Sling TV and press the OK or * button on your remote.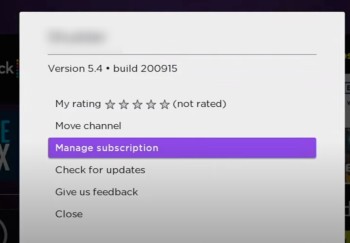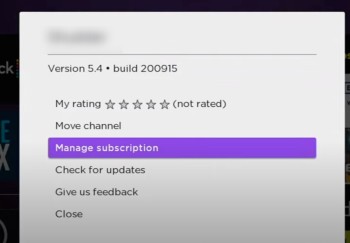 Step 5: Click Manage Subscriptions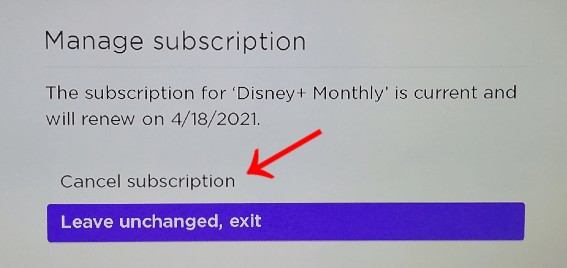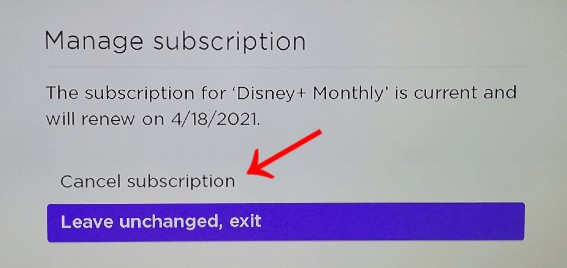 Step 6: Select Cancel subscriptions and confirm to unsubscribe from Sling TV.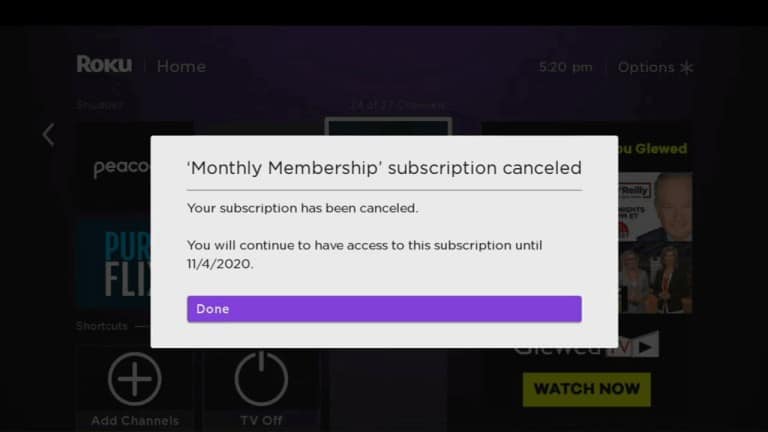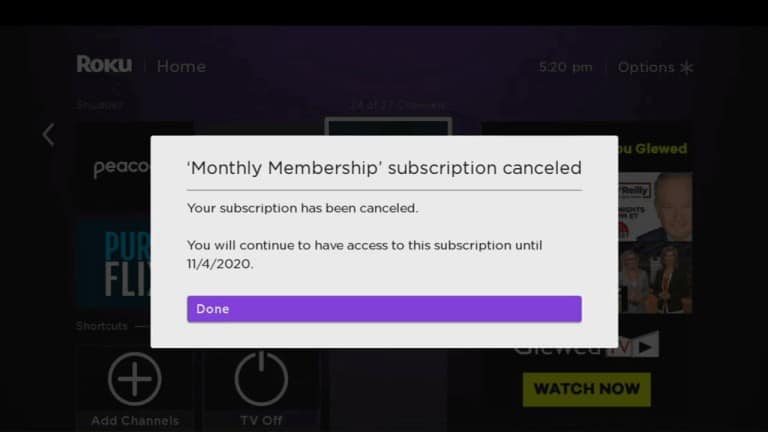 Through Roku Website
---
An alternate way to cancel Sling TV is via the Roku website. For that, you will need to visit the Roku website on your smartphone or PC device and unsubscribe from sling tv using the following steps.
Step 1: Open the web browser on your smartphone, PC, or laptop.
Step 2: Visit the official Roku website by clicking on this link https://my.roku.com/index
Step 3: Enter your Roku details and sign in to your account.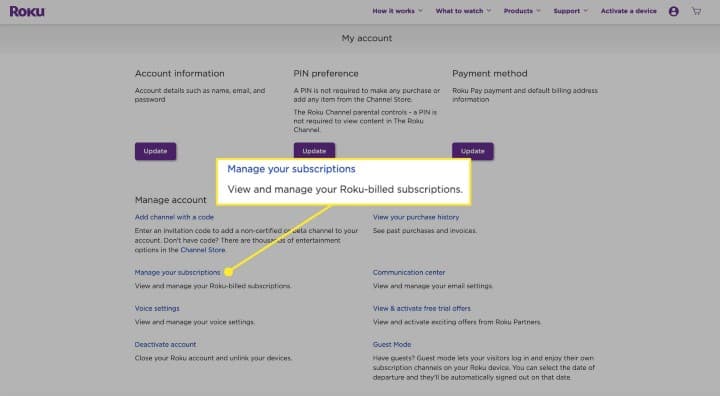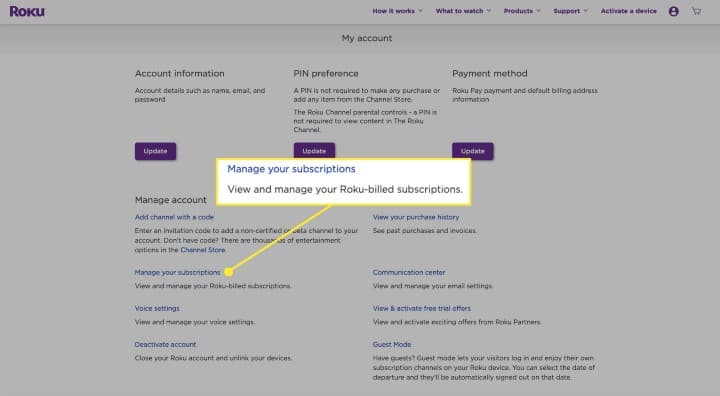 Step 4: Navigate to My Account and select Manage Subscriptions.
Step 5: Select Sling TV and click on Unsubscribe.
Step 6: Hit done to confirm unsubscription.
How to Cancel Sling TV from Official Website?
---
The methods listed above will work only when you have purchased the subscription directly from your Roku device. If you have purchased a Sling TV plan from the Sling TV website, you will have to cancel Sling TV plan from there. Here's how to do that!
Step 1: Open your Chrome browser and visit the Sling TV website.
Step 2: Click Sign In.
Step 3: Enter your Sling TV login credentials.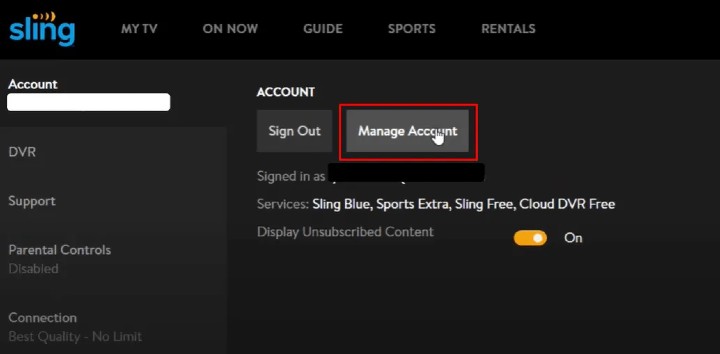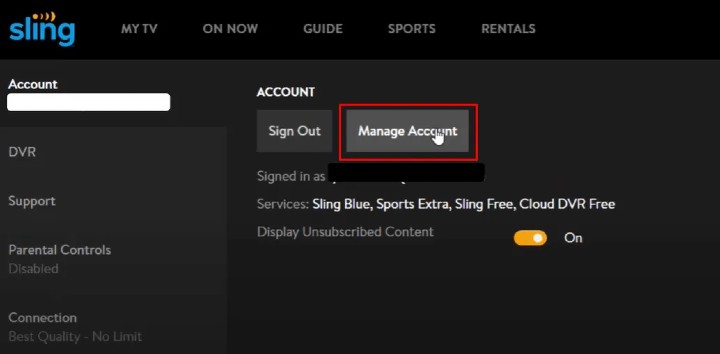 Step 4: Go to Settings and Click on Manage account.
Step 5: Click Cancel Subscription and again click on Cancel in the popup.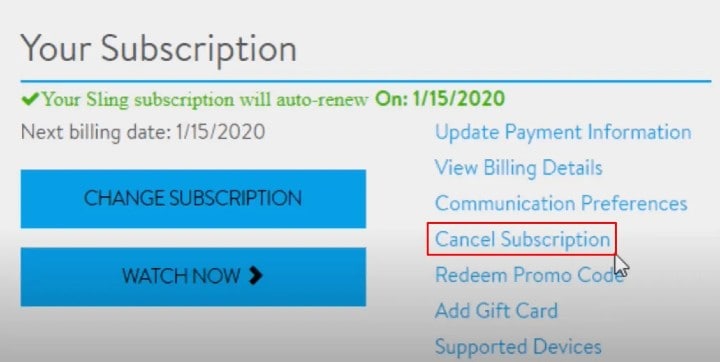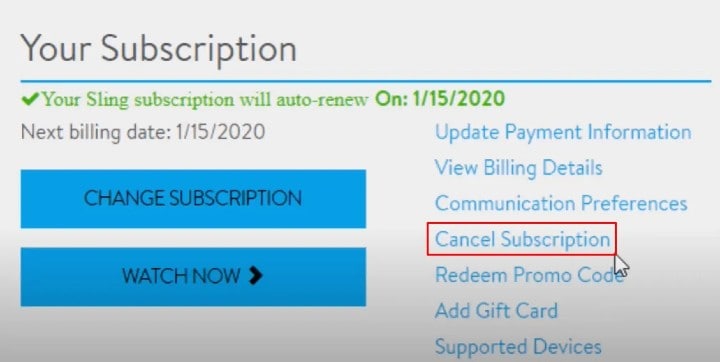 Step 6: Select the reason for unsubscribing and click Continue.


Step 7: Select Confirm My Cancellation to complete the action.
That was easy, right? So, if you no longer wish to pay for Sling TV, use the methods listed above to cancel Sling TV. But, remember that canceling the subscription will not delete your Sling TV account. That means, if you want to resubscribe to Sling TV in the future, you can do that by signing into your account.
Can You Cancel Sling Tv After Free Trial?
Yes, you can definitely cancel sling tv after a free trial if you wish to. There is no contract or commitment and can be canceled at any time, but you need to cancel before the end of the free trial to avoid being charged.